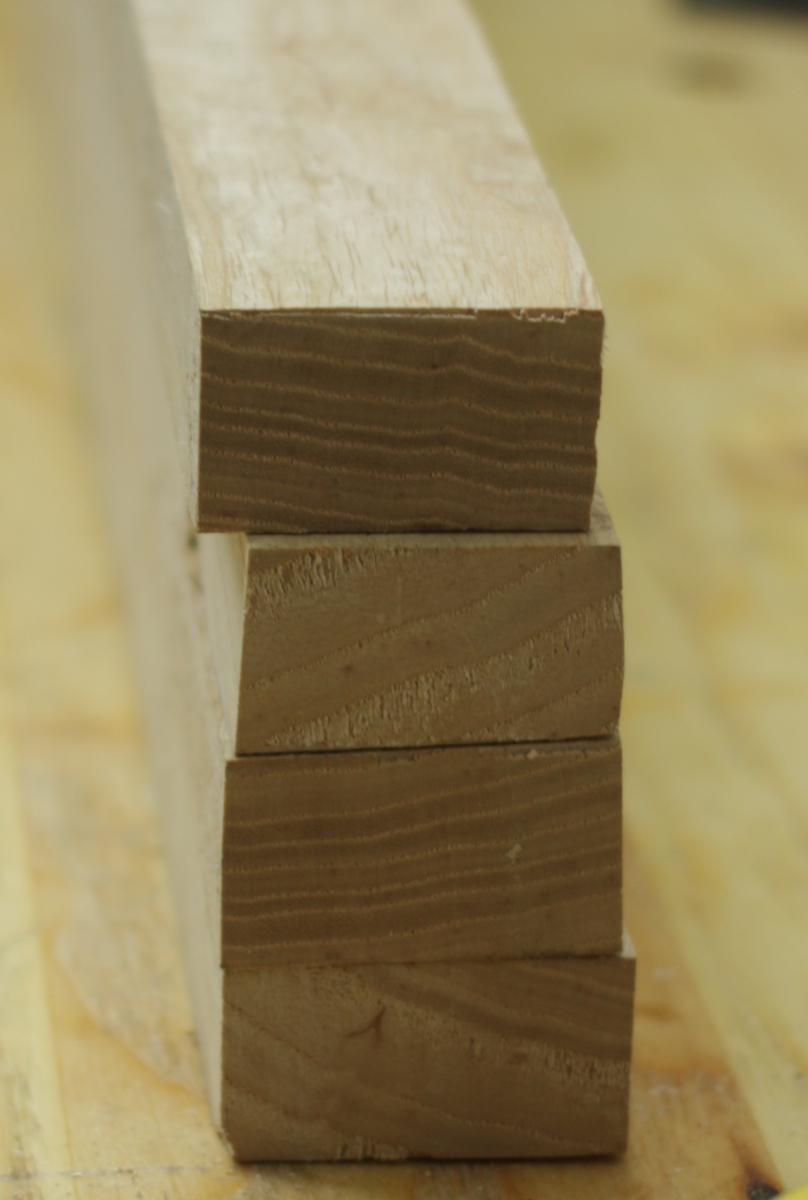 Spent this evening's hour in the shed getting the next four laths ready for the resawing by ripping them out of the prepped plank from yesterday.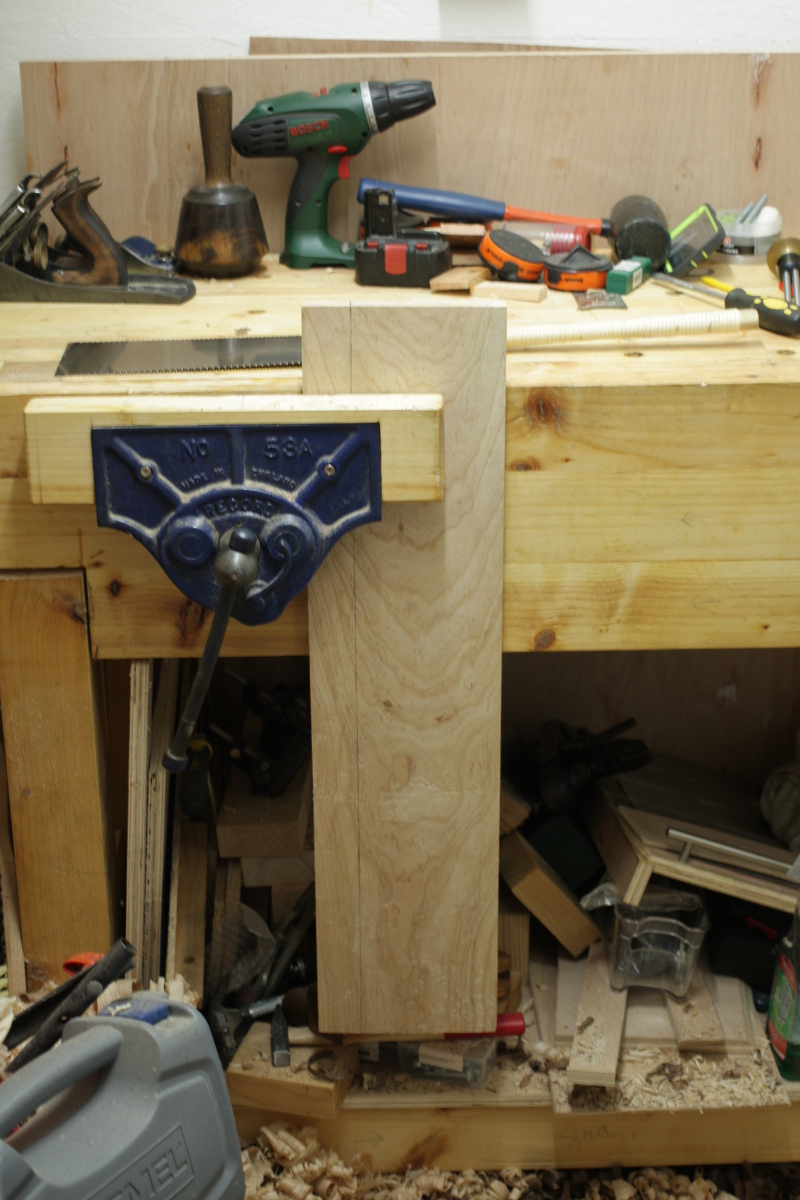 It's a tad finicky making a long rip in a board with a ryoba saw, at least on the initial setup. I mean, once the saw is established in the groove and the board is upright, it can tend to track like a laser down the board (unless it hits a knot at a glancing angle); but if that initial inch or so is off-line, then the saw wants to keep going in that initial incorrect direction and it can be a pain to correct because the teeth at the other side of the ryoba will dig in if you turn the blade even a little and the lack of any set means the kerf is nice and thin but it also means you have no room to turn the blade. So that initial setup gets very finicky…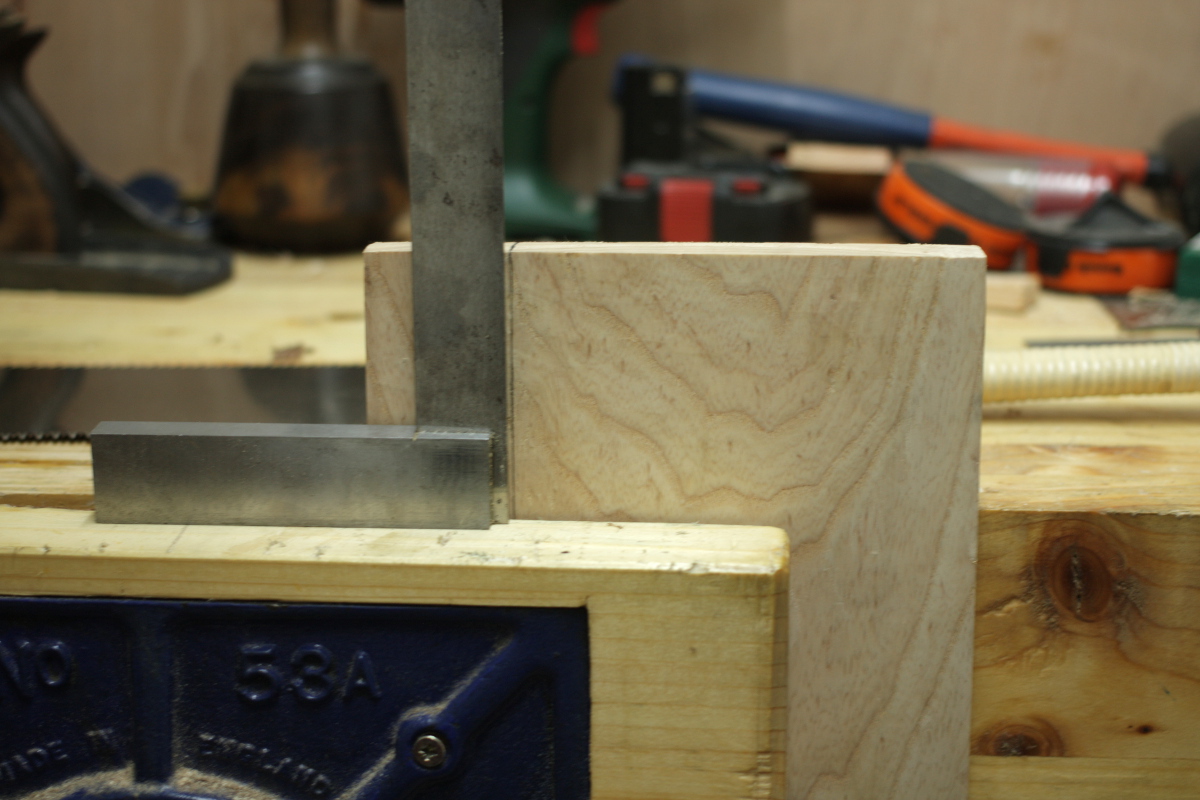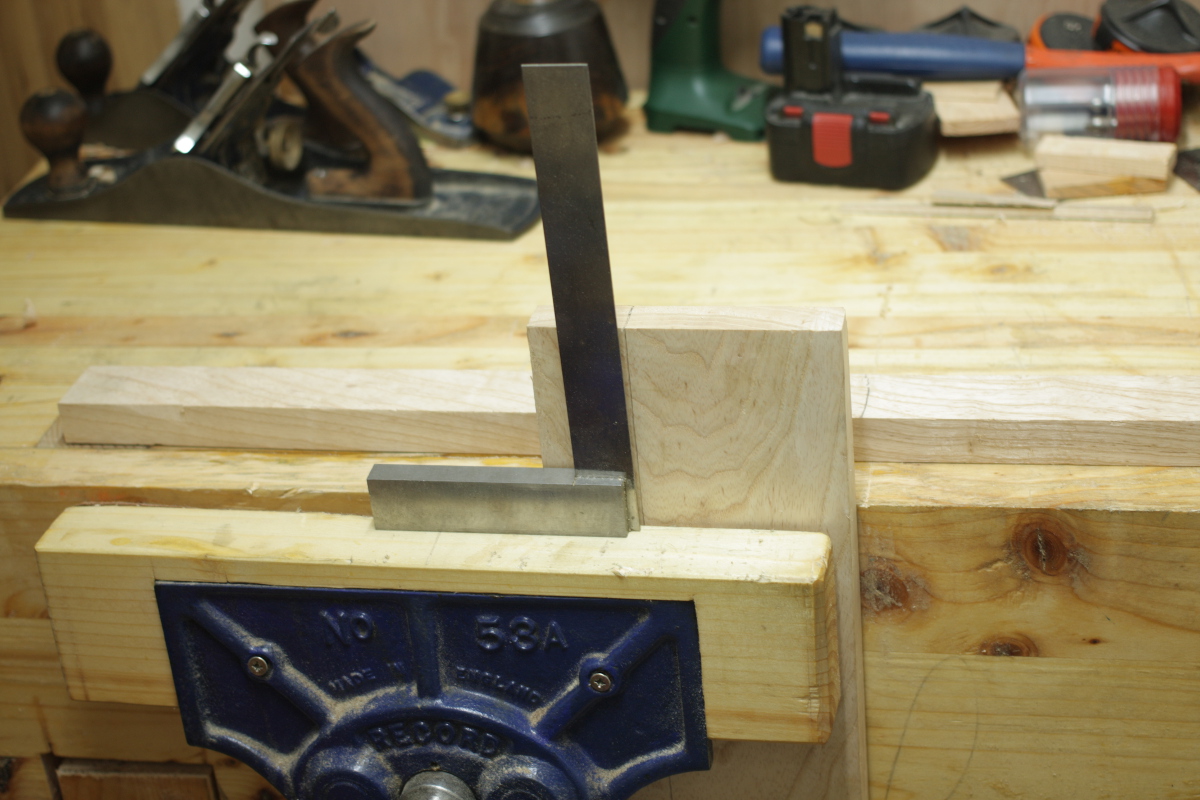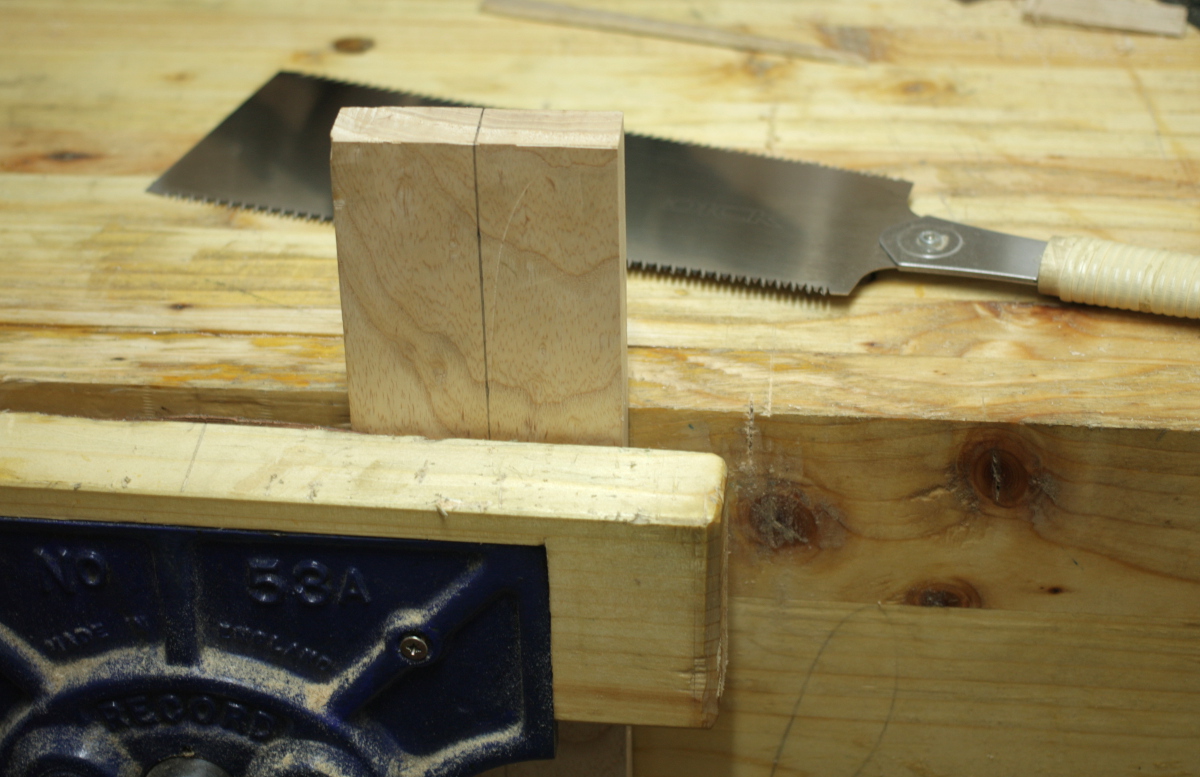 Richard Maguire's got a slightly different way of doing this, but if your shed is all of eight feet tall at the absolute highest point (and five feet at the lowest), his approach is not really all that possible…
Maybe if I ever get round to building a sawbench I could manage this, but that won't be for a short while yet (I have the material and an idea for a design but I need to rework that if I'm going to allow for standing on the thing while ripping)
Mind you, when it tracks right, it leaves a lovely clean cut that needs at most three or four strokes with a plane to clean up. And now I have four clean laths ready to be resawn down to slats, which will give me a total of 27 to use in the crib (I'll probably drop one for symmetry, which will leave me with six unused slats to test finishes on and practice joinery with, or to reuse in other small projects around the place).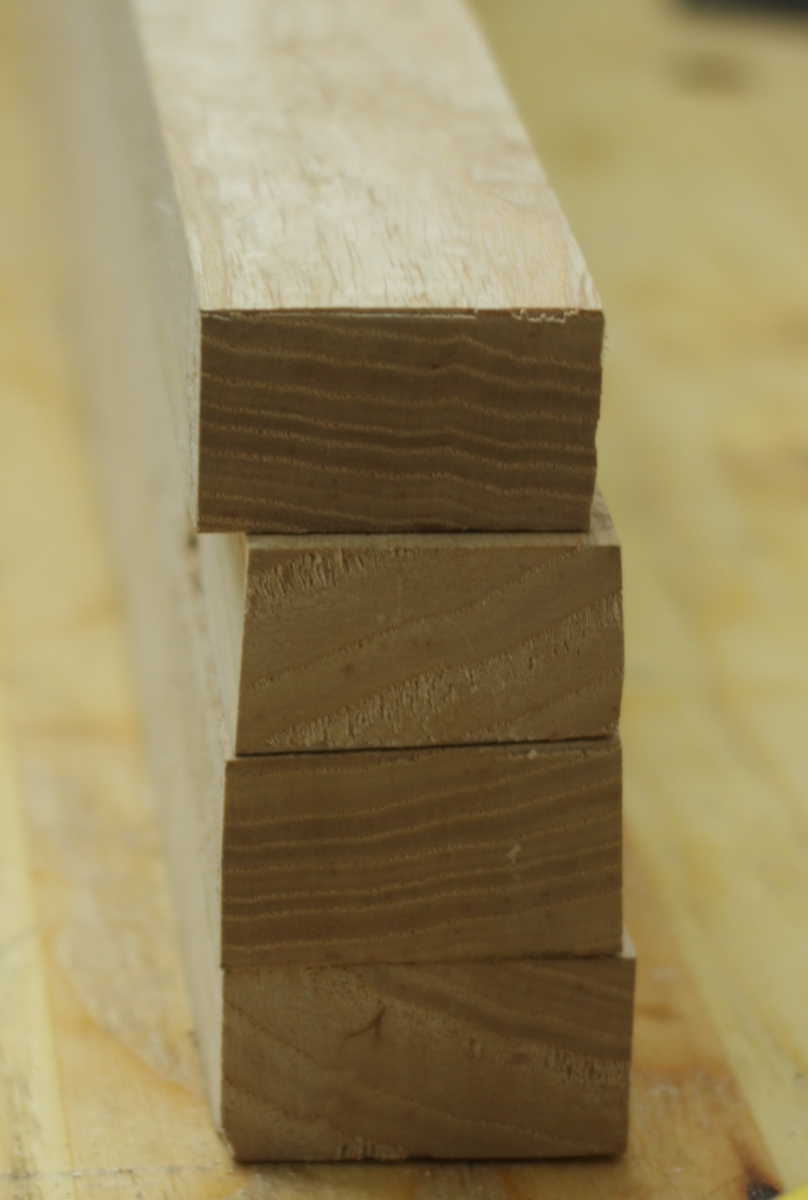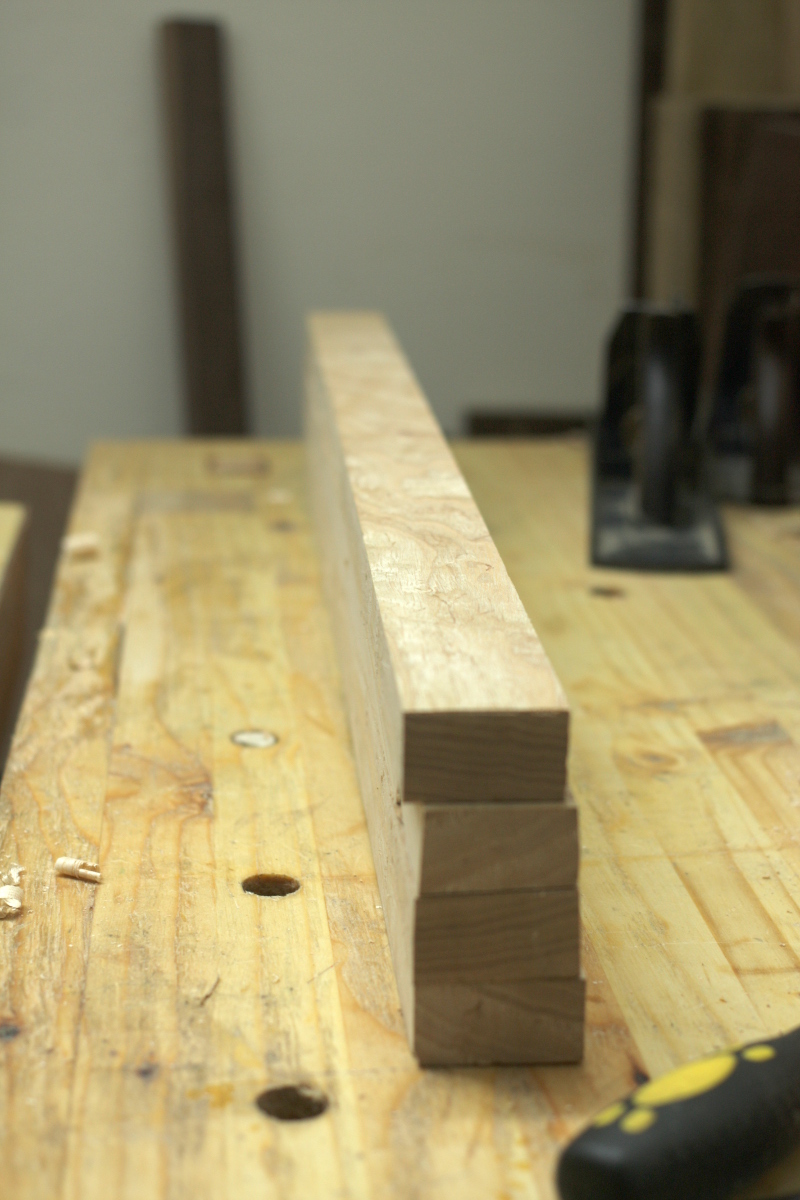 Yeah, I know, an edge or two needs squaring up. I'll do that before the marking up for the resawing. But you have to admit, that ash has some lovely grain to it.