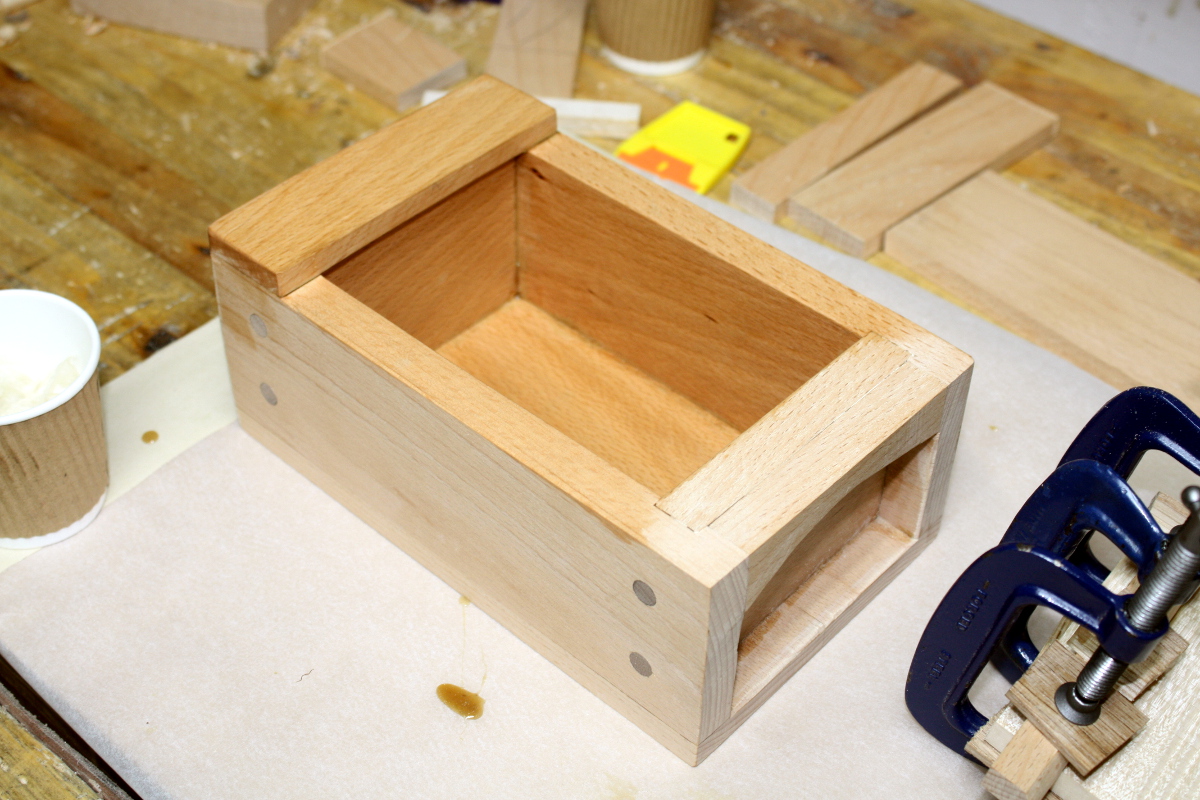 So I was a bit sneaky this morning and went to the shed for ten minutes before heading off to work. I'd prepped the part for the end cap on the toolbox last night but because I'd clamped up the base I couldn't glue it on without risking either it or the base shifting when clamping. So this morning I went out, took off the clamps from the base, made sure I had clean gluing surfaces and glued up the end cap and clamped it. And of course, as you're in a hurry, everything gets irksome and fiddly.
Why on earth did it choose this morning to lose it's head? 😀
But I got it clamped in the end.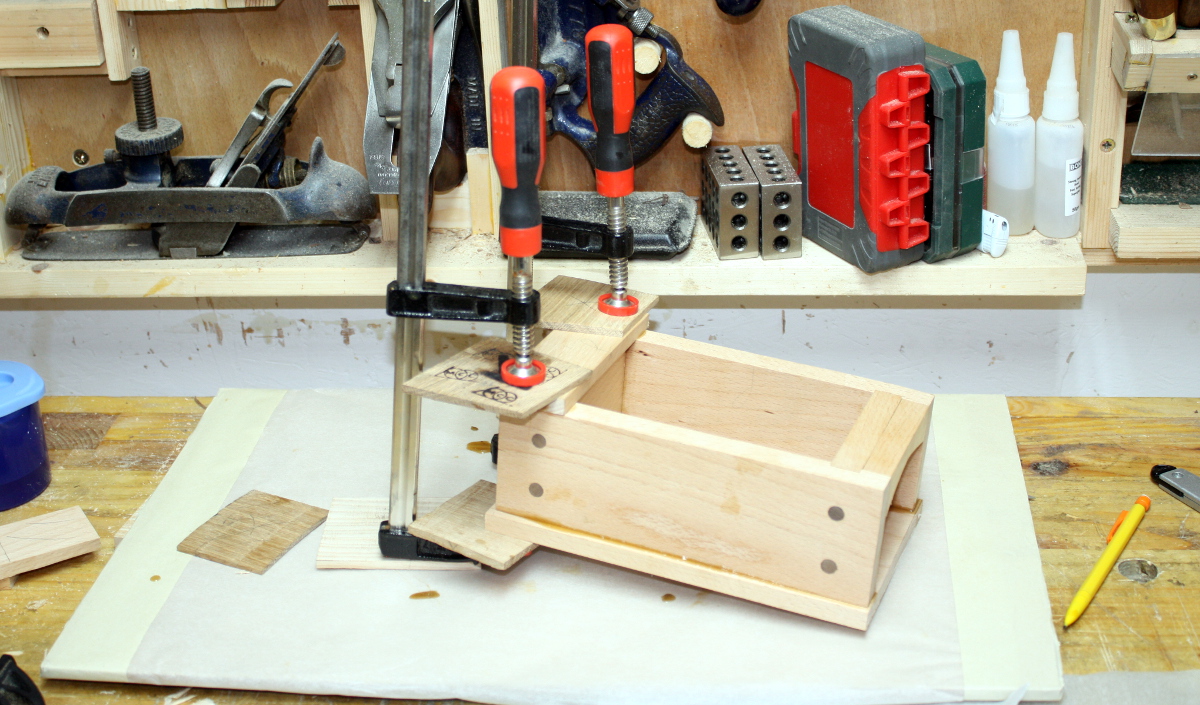 Then off I went to work and later this evening…
Sawed the end cap flush with the flushcut saw, planed the base flush (with lots of chamfering to prevent spelching – not sure how you'd fix that at this stage) and then started cleaning up squeezeout.… Read the rest