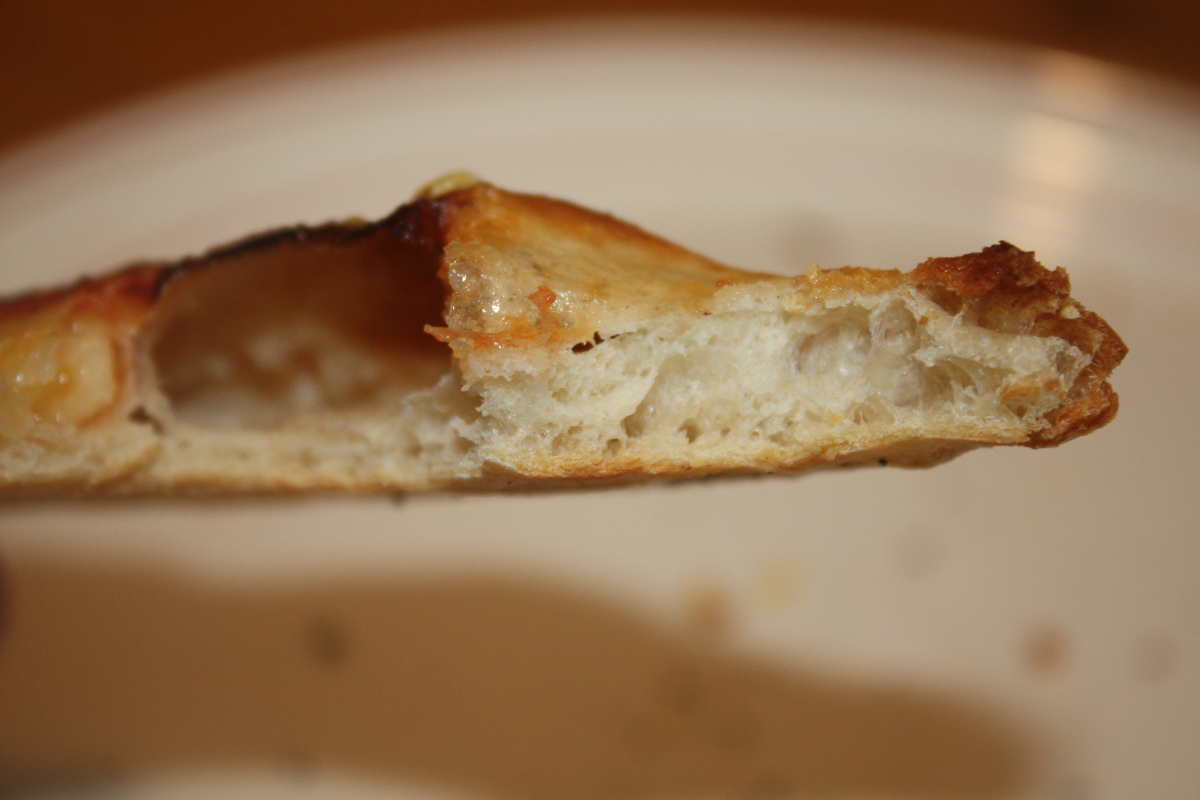 So I think I've gotten the pizza recipe down to "yeah, this'll do" levels.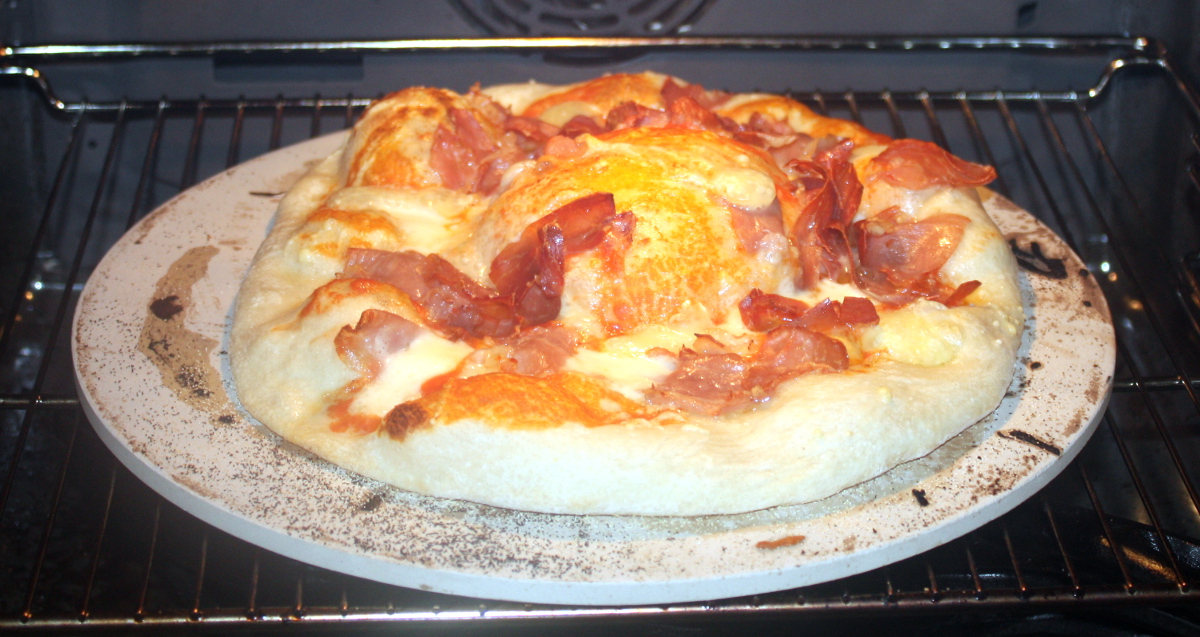 Looks good after two minutes in the oven…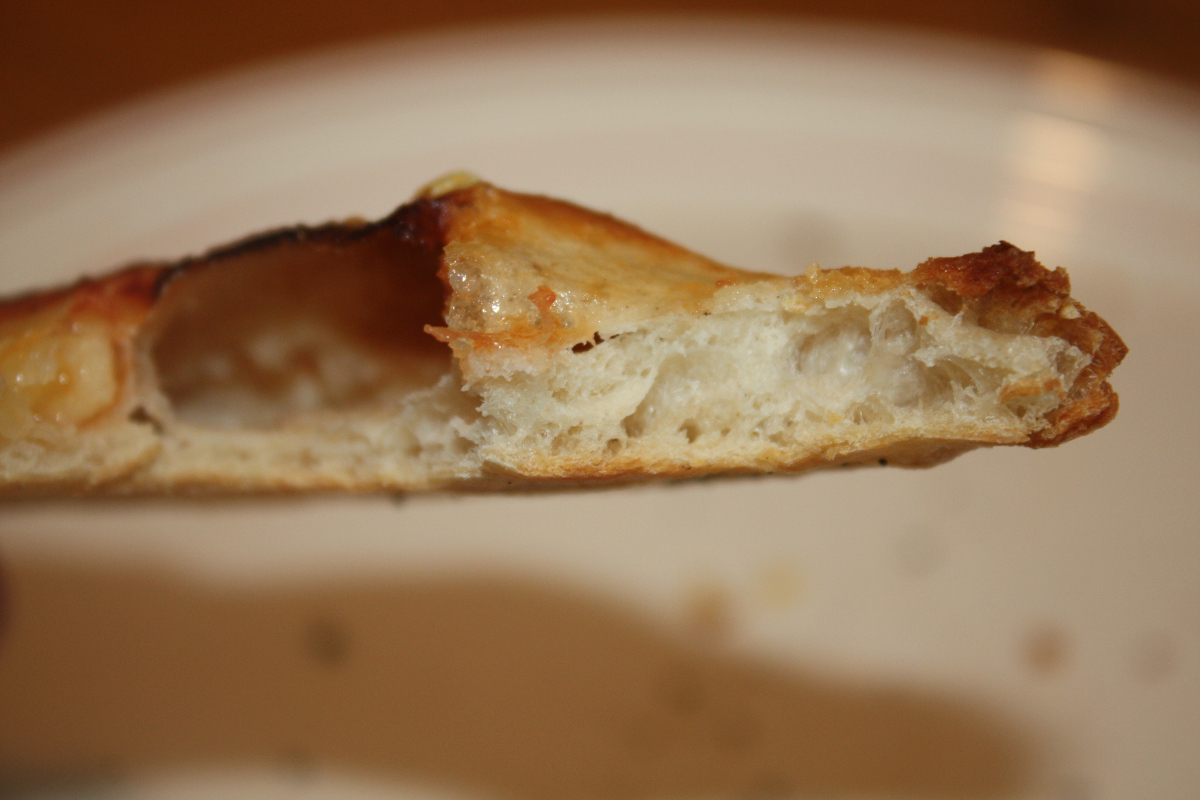 And a good crumb structure and base. Grand.
Recipe:
I usually make enough for four pizzas at once.
In the bowl of the stand mixer…
325g warm water (40C if you want to get all fussy about it, "not hot enough to kill yeast" if you don't)
10g of yeast
20g of honey
And give that a quick stir with the whisk and leave it sit for ten minutes so the yeast wakes up and starts its thing.
Now add
500g flour made up of bread flour and normal plain flour in equal parts
5g of salt
10g of diastatic malt powder.
And then whisk it until it starts to come together but stop before it grabs your whisk and you have to clean it out of the inside of the whisk.… Read the rest