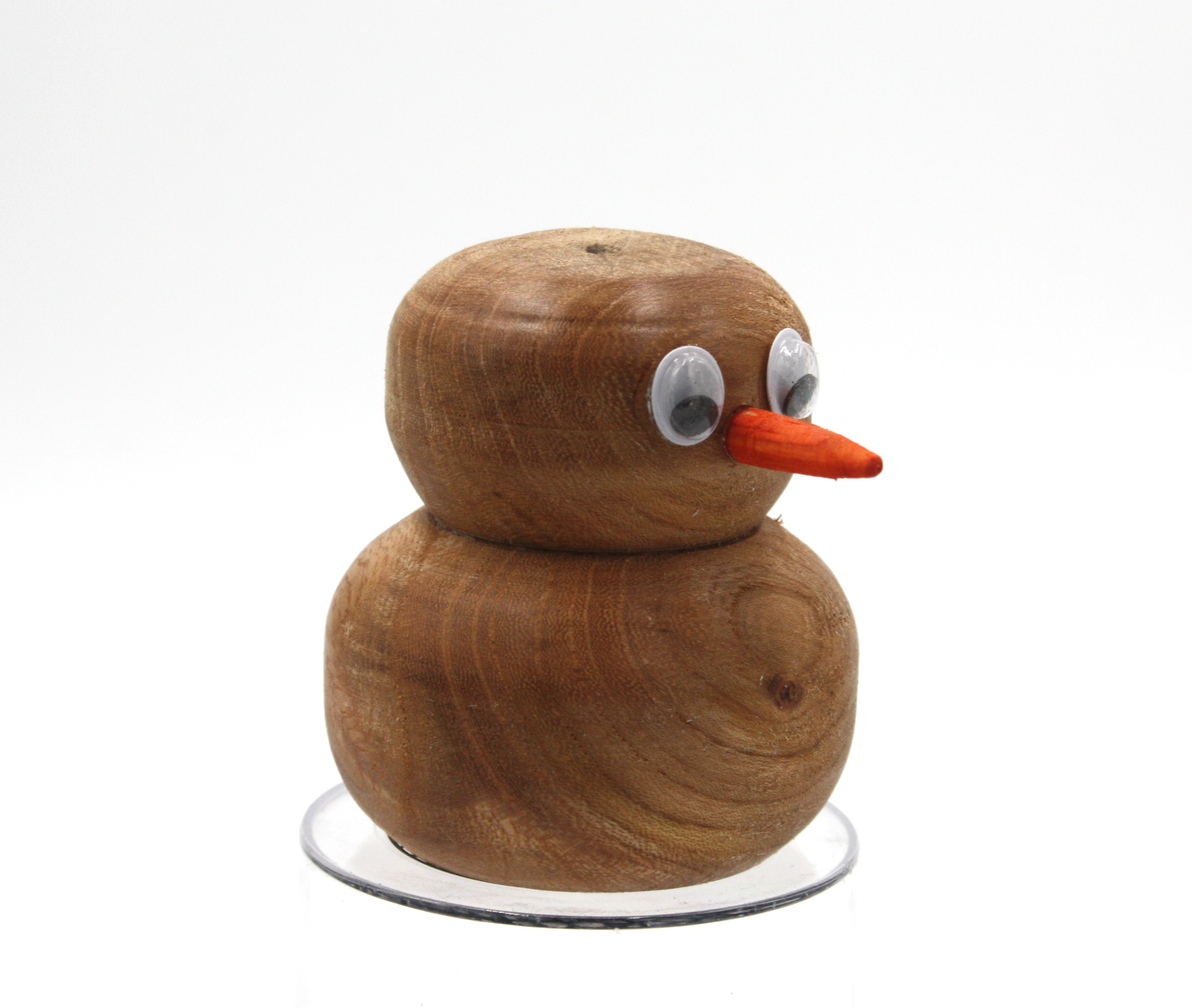 …to the winter solstice!
And obviously, we need decorations, so…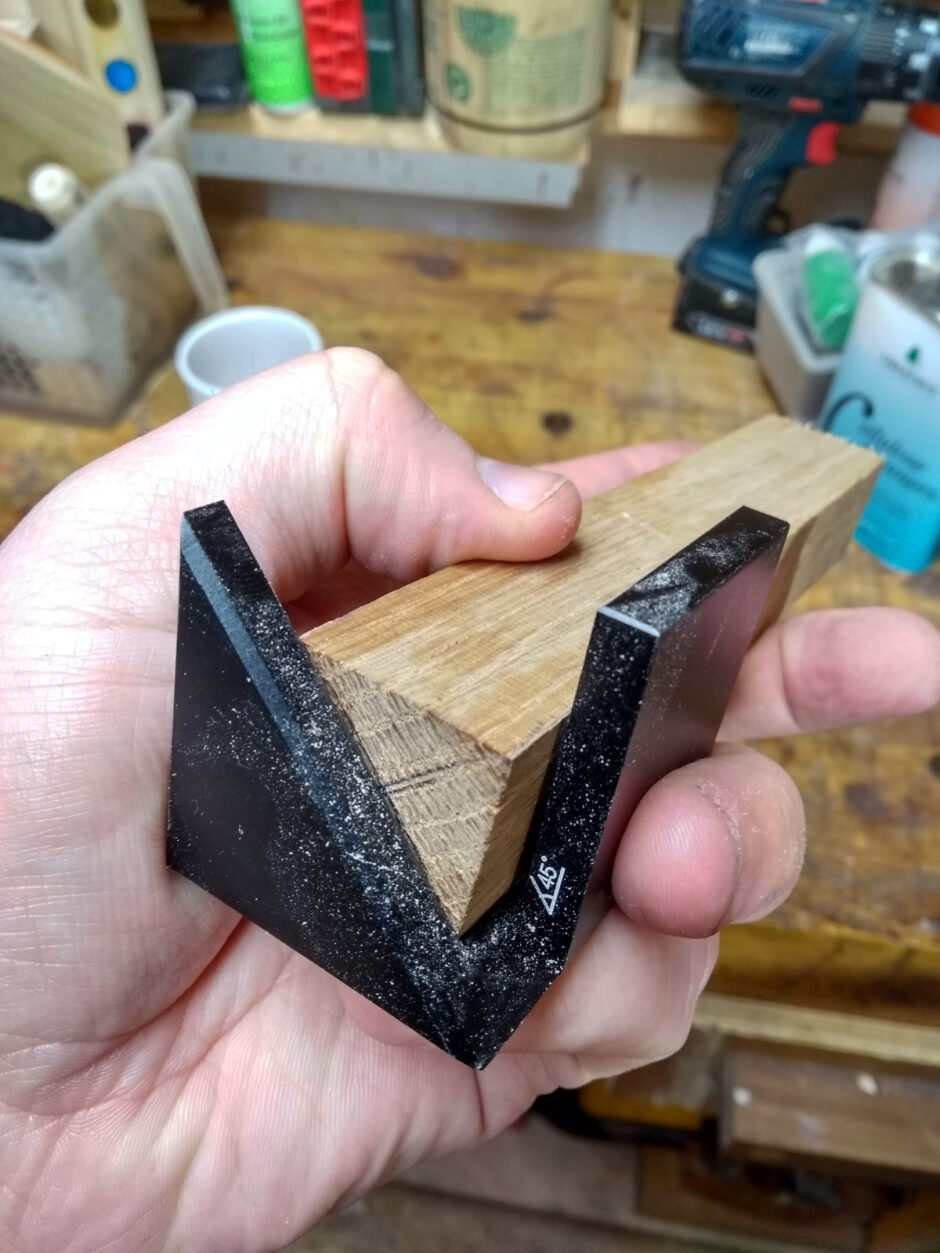 Time for a little spindle turning. This is the quick centerfinder I got off aliexpress a while back – it's a nifty little thing. For any spindle blank I could get on my minilathe, it's just much faster than any other centerfinder I have. Though if it's not a blank, if it's a branch or whatever, it's not so good. But for prepped blanks it's nifty.

Also, because this is spindle turning, it's less likely to grab a tool and shove it through your faceplate, so small people can help…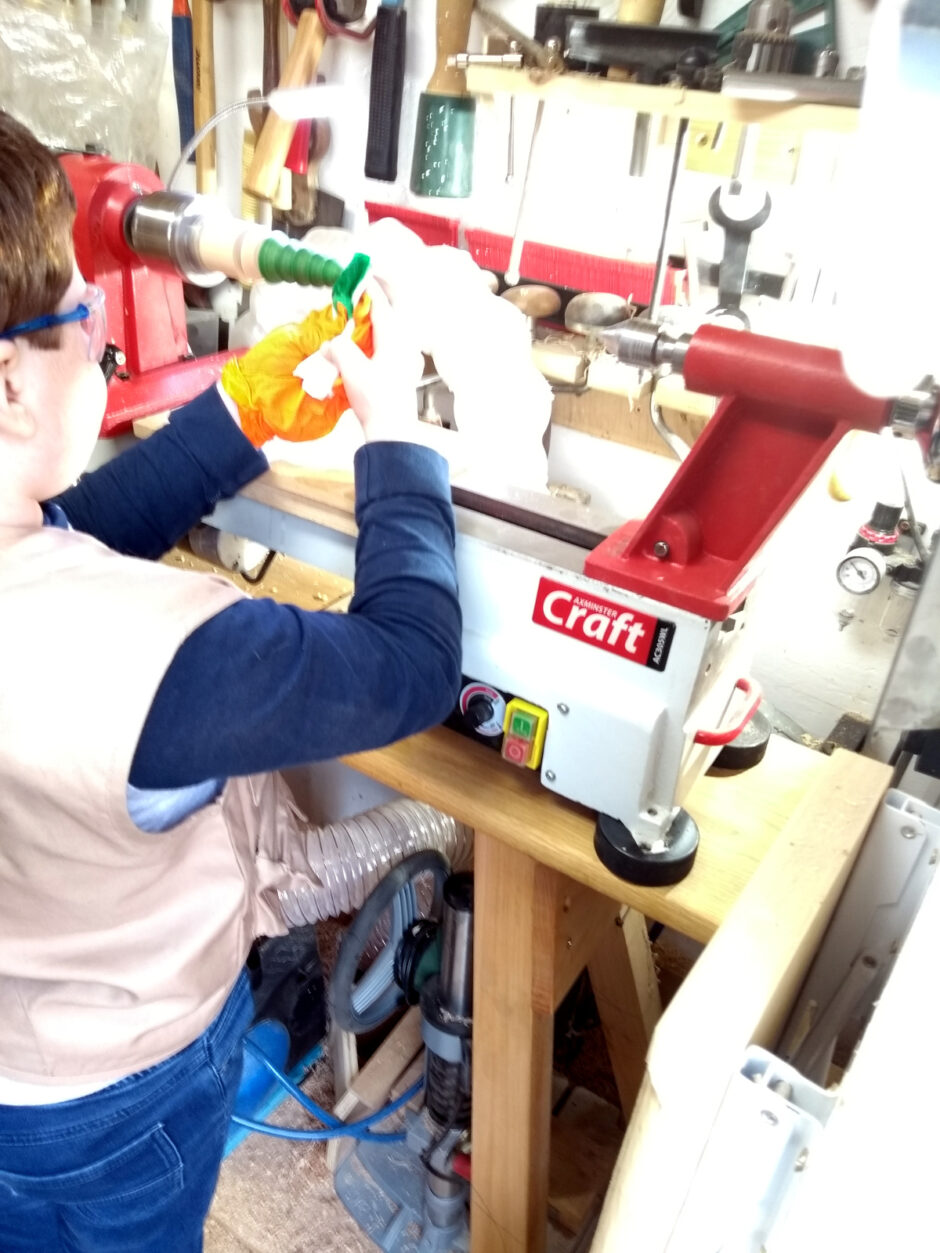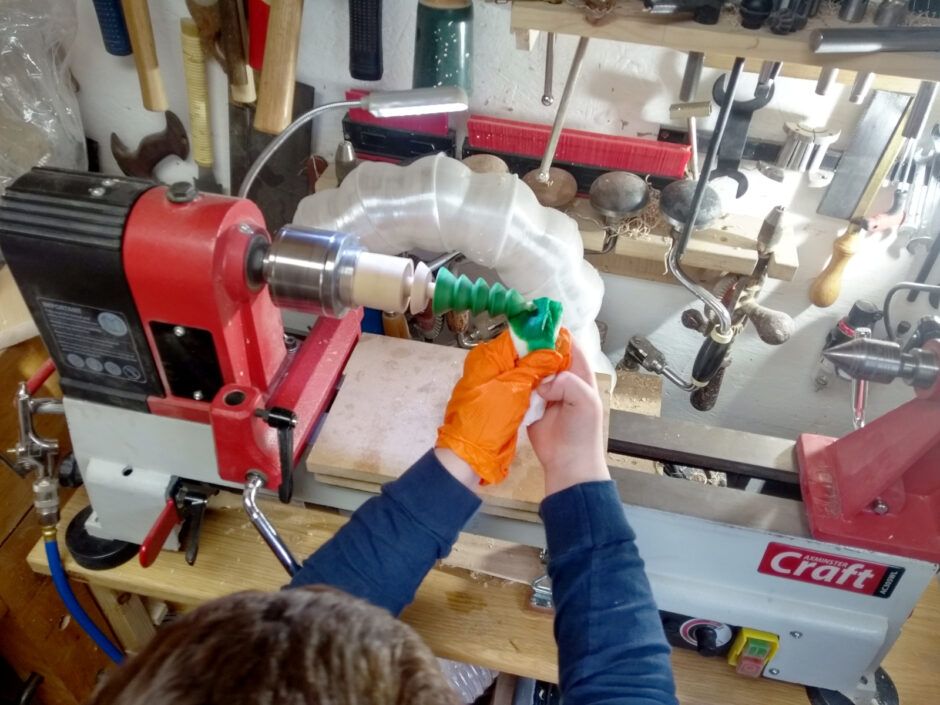 At first, it was just help to stain the wood and sand it at the end, but on the second tree, we progressed to learning about the spindle roughing gouge…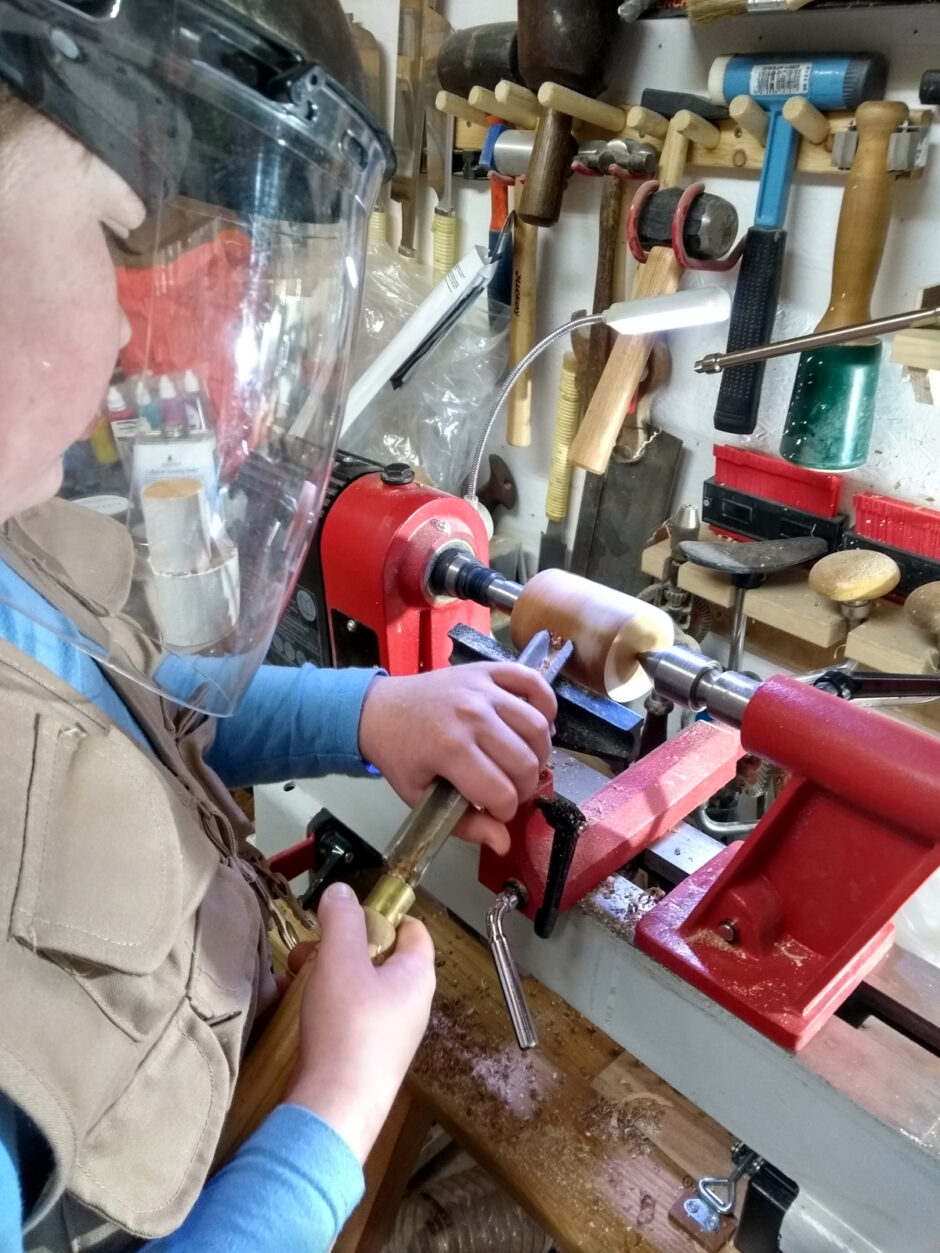 I think that might be far enough to go for a while yet, but we have more snowmen and trees to make before December gets here. Although, the first snowman he helped cut turned out well: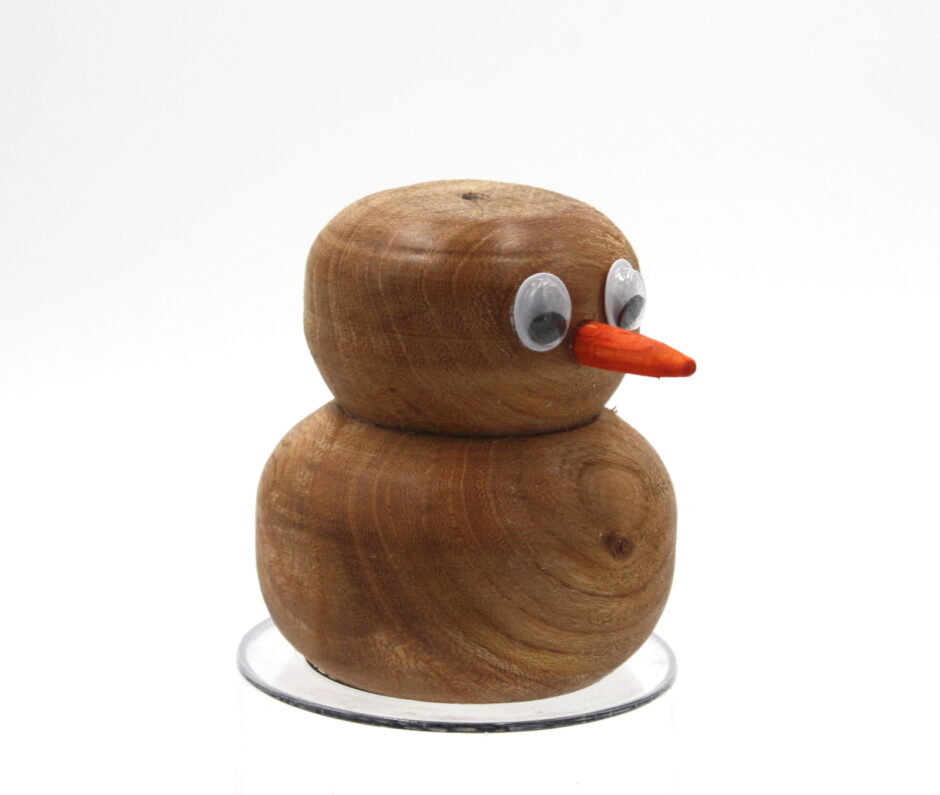 Calum rounded the blank, picked out where the dividing lines would be between body and head, I cut the rounds with a skew and spindle gouge, then calum sanded and stuck in the nose. And today I made him a hat: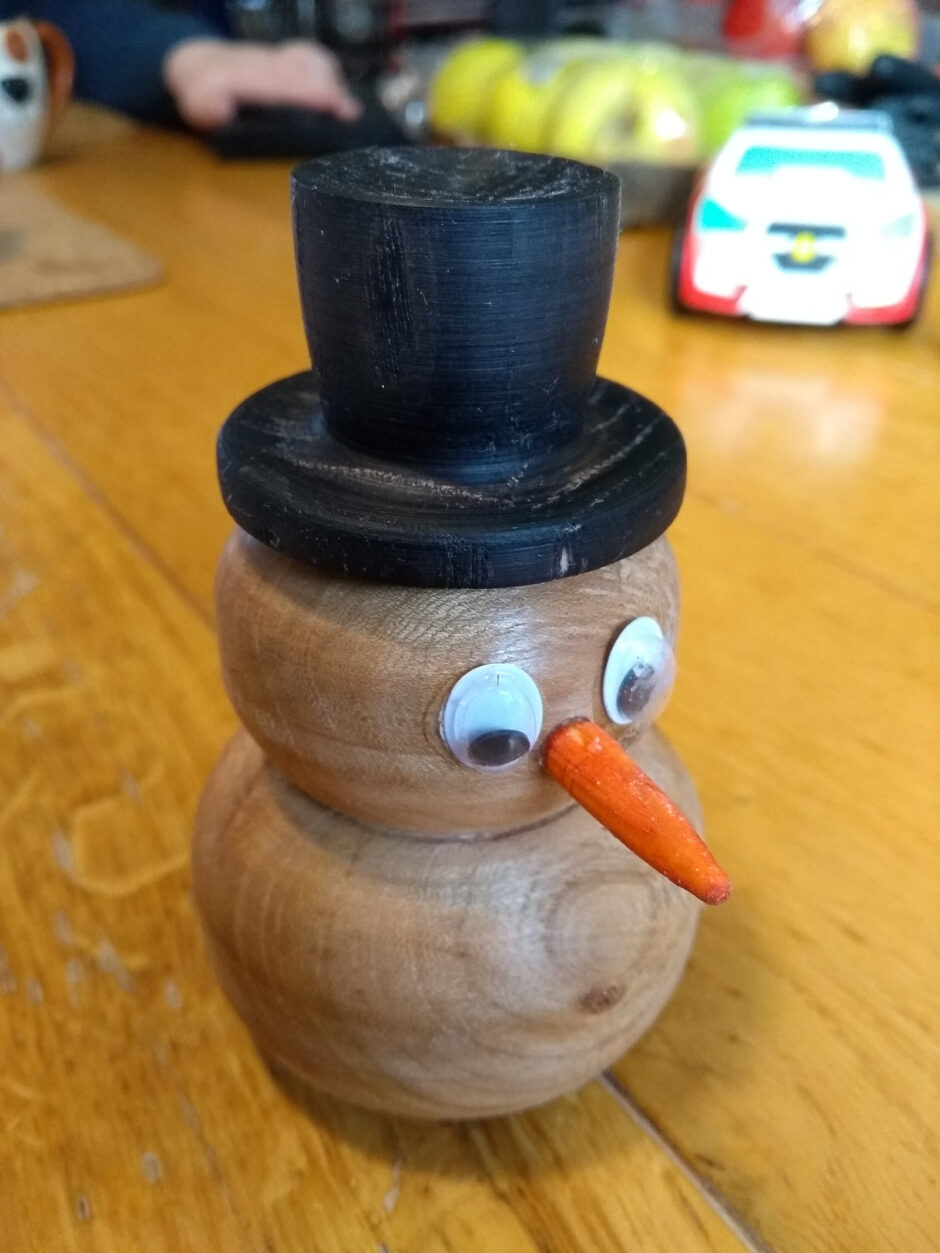 And with the trees, I did the cutting-in for the branches and the parting off but Calum rounded and sanded and stained and even decorated with magic markers afterwards: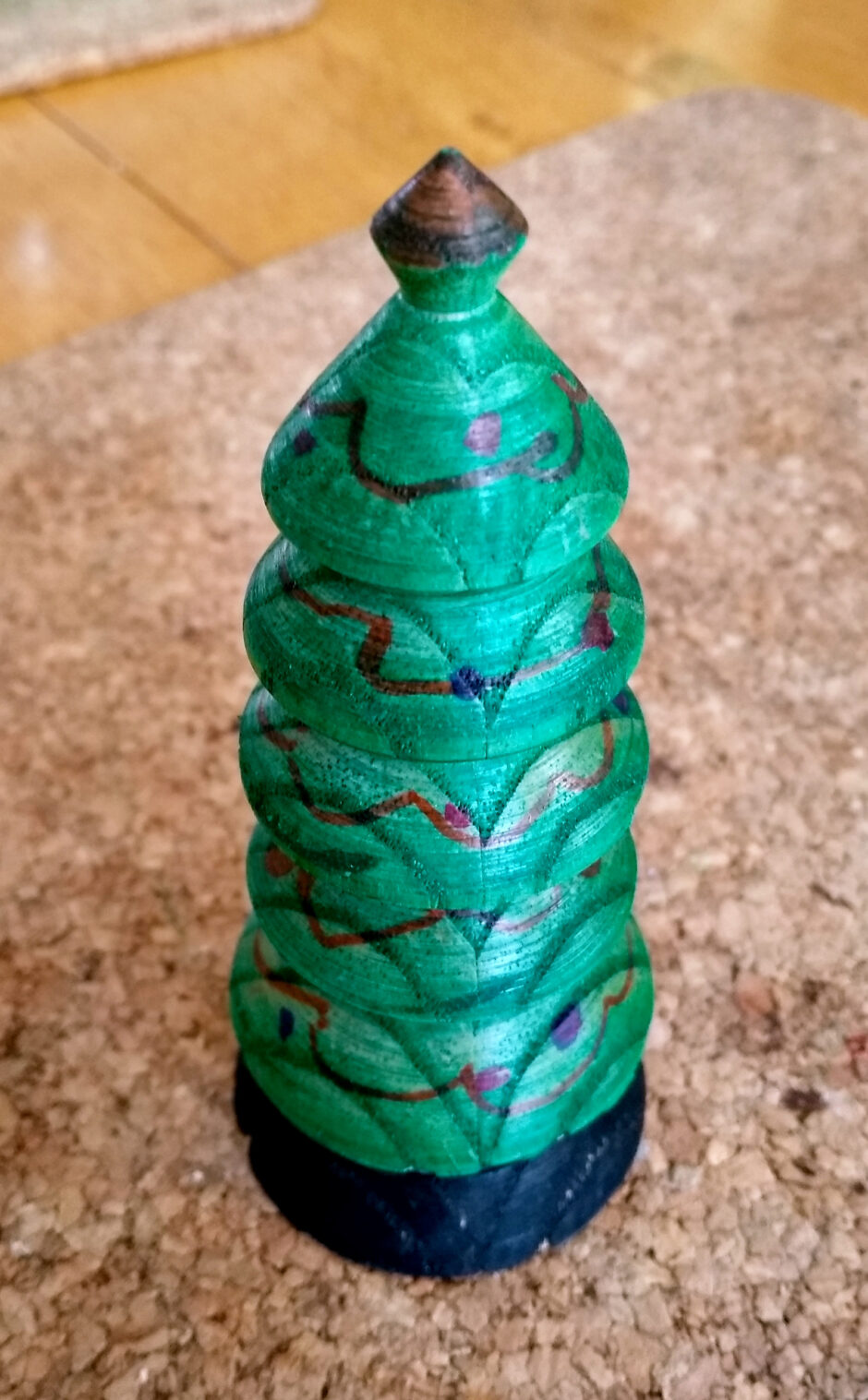 'Course, before we get to the winter solstice, there is just the little matter of samhain to get through, and the prototype for this is, meh, but the next one will be better…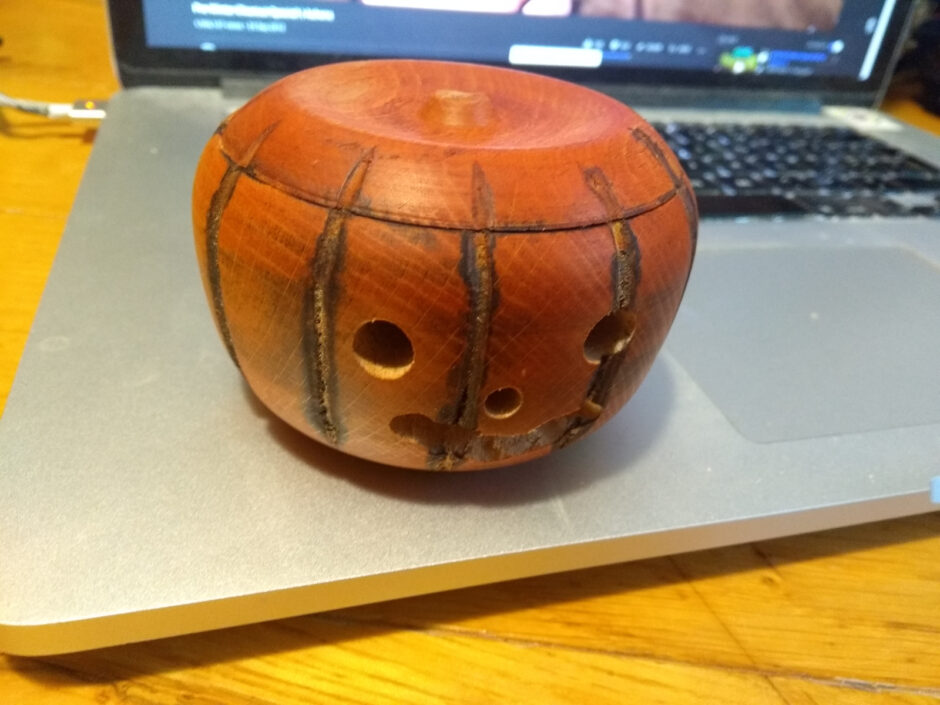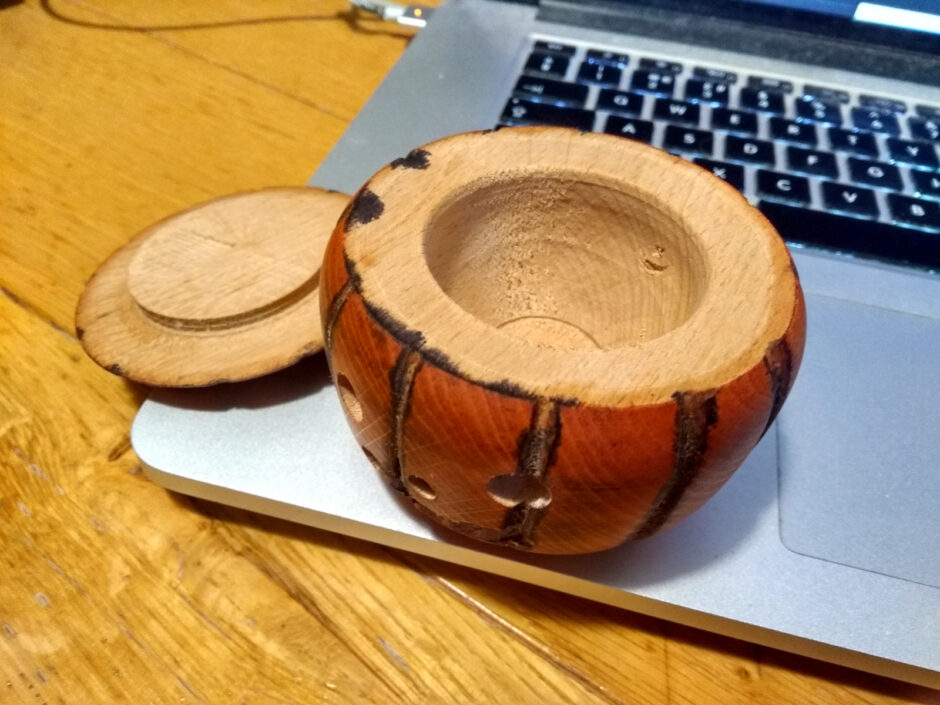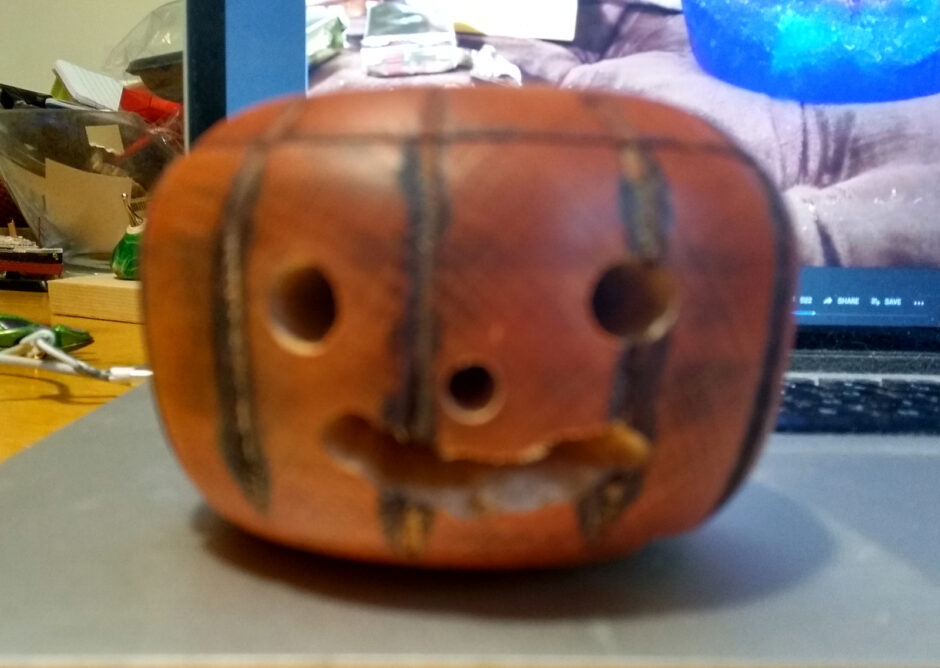 I mean, it's a hell of a lot better than the first prototype snowman (I hadn't done any spindle turning in a while, okay? 😀 )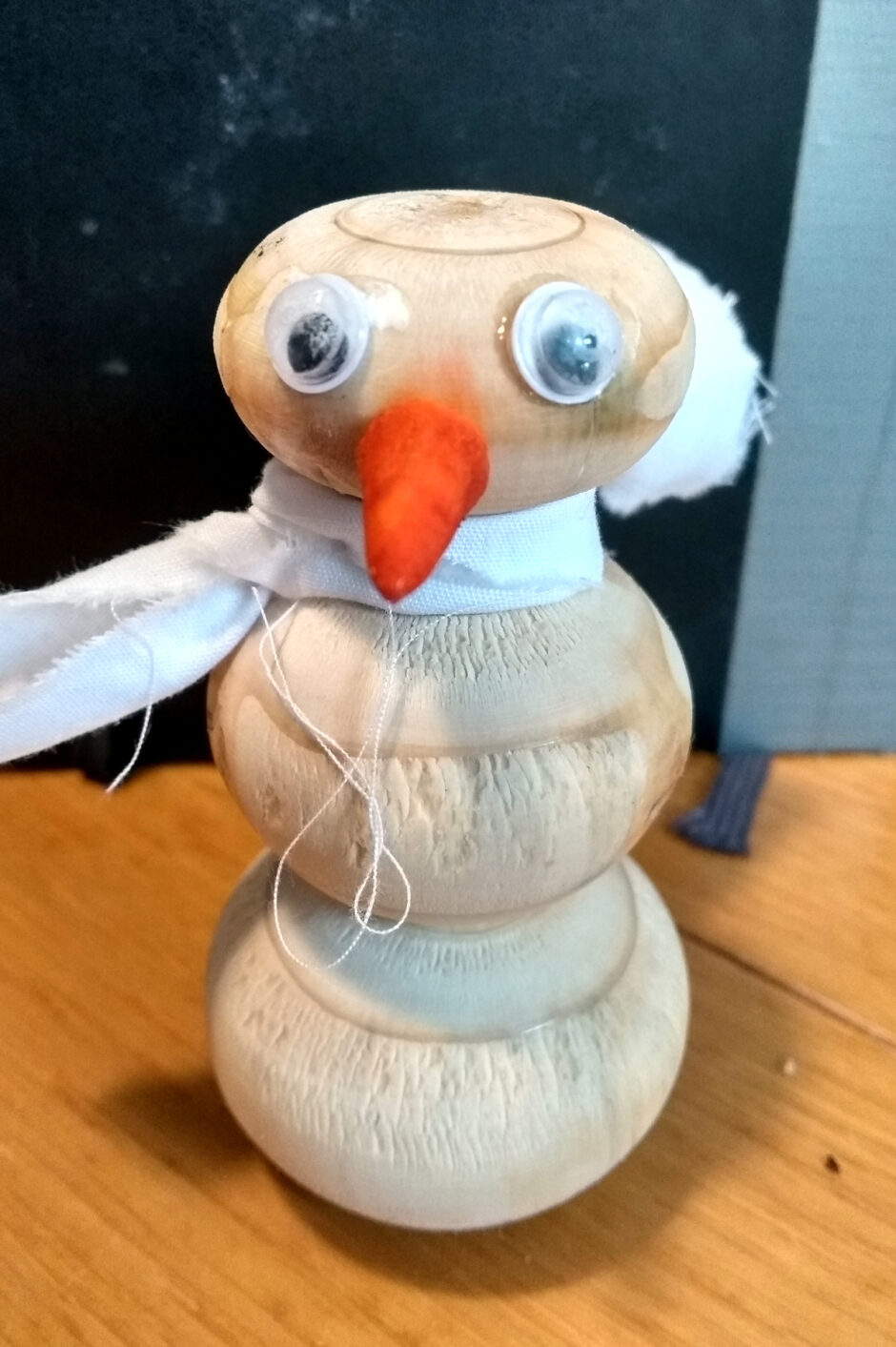 That has since been repurposed into a hat for Calum's snowman and some other little bits.