Not done a tap in the shed in nearly two weeks now. Between work kicking up a notch and a short holiday away, not been near the place.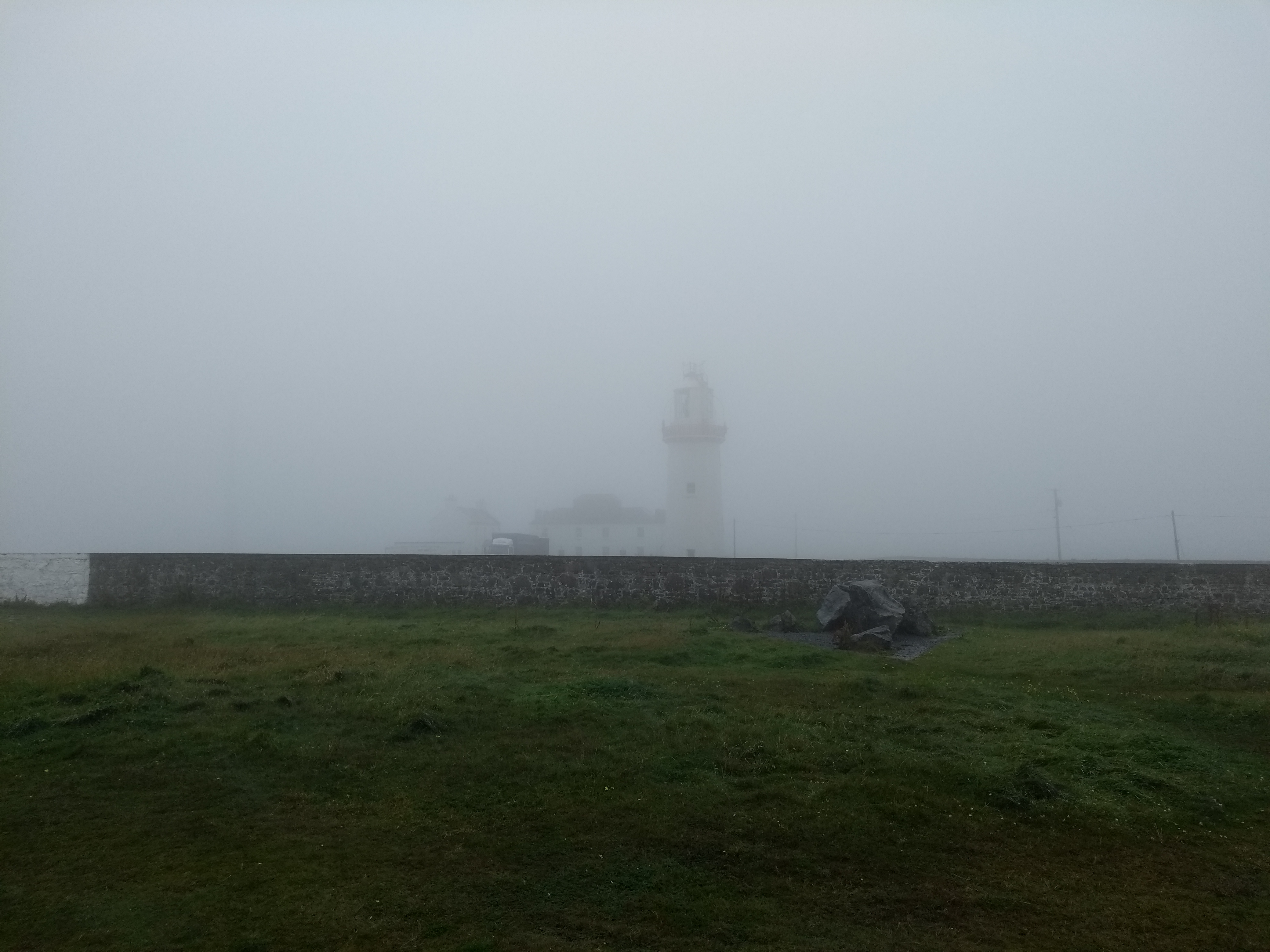 You might wish you were here, but it's hard to know where "here" is…
On the way back, I did get to browse around The Carpentry Store for a few minutes, but alas they don't carry Ashley Iles so I couldn't try out those dovetail chisels. Mind you, I almost bought a few other things (but I was good…)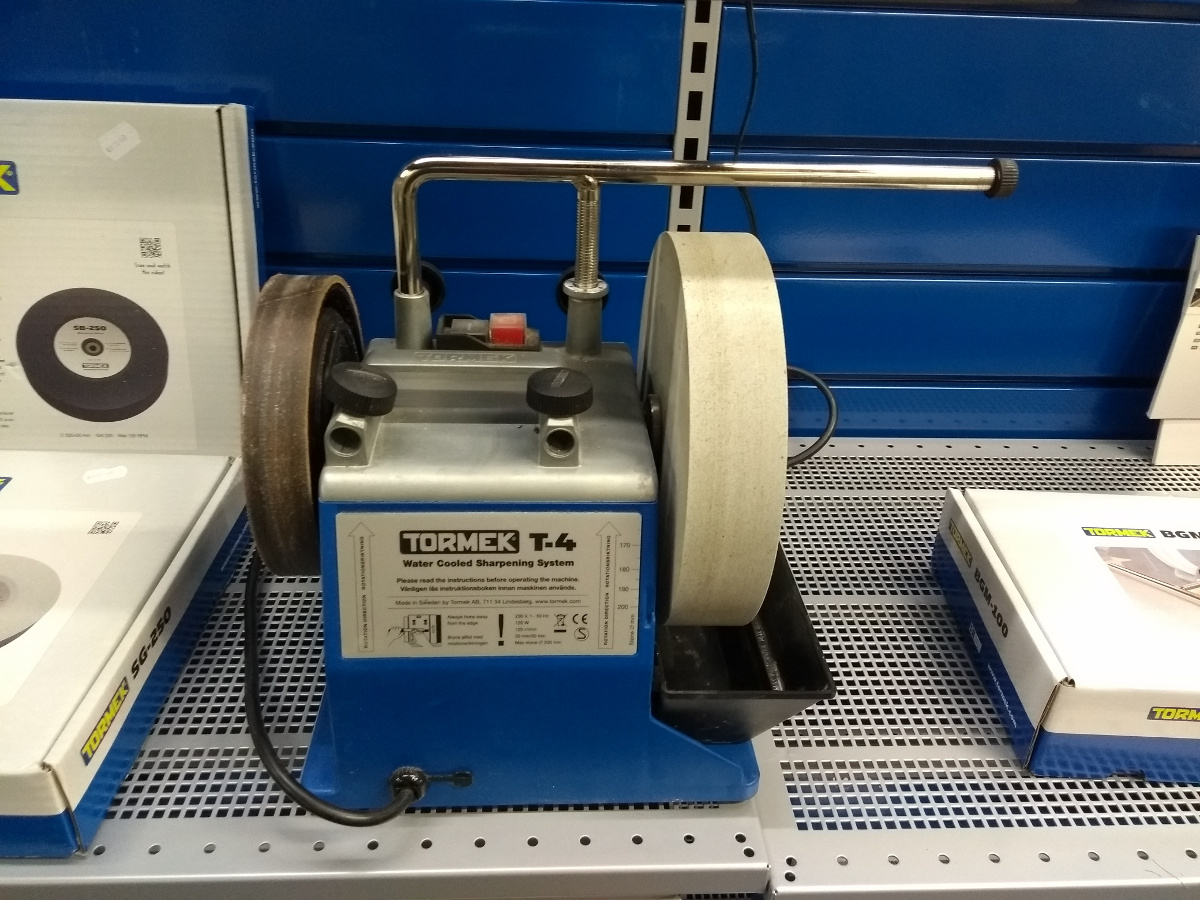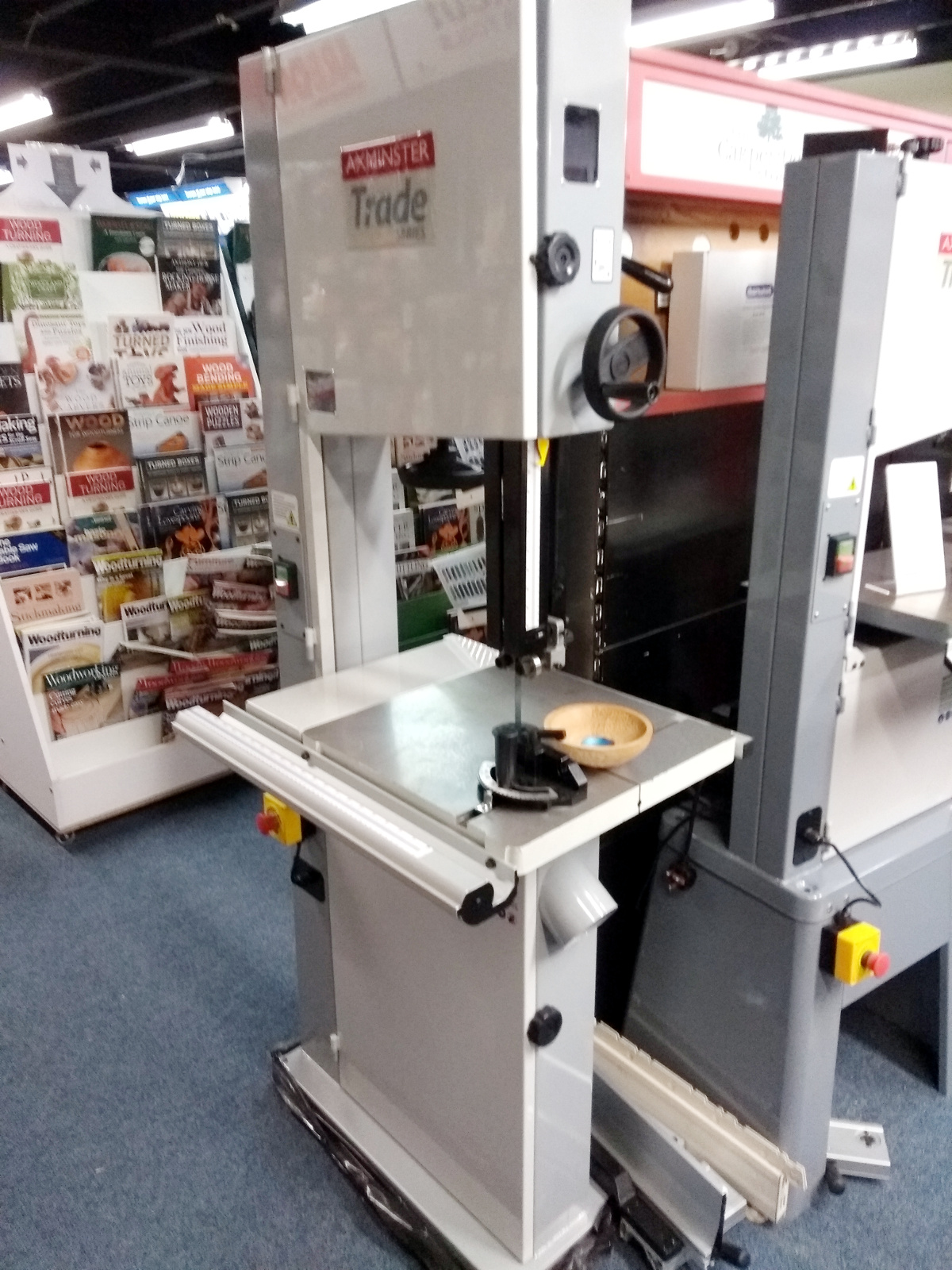 One day… when I have a bigger shed… it shall be mine…
And then there was the shiny shiny…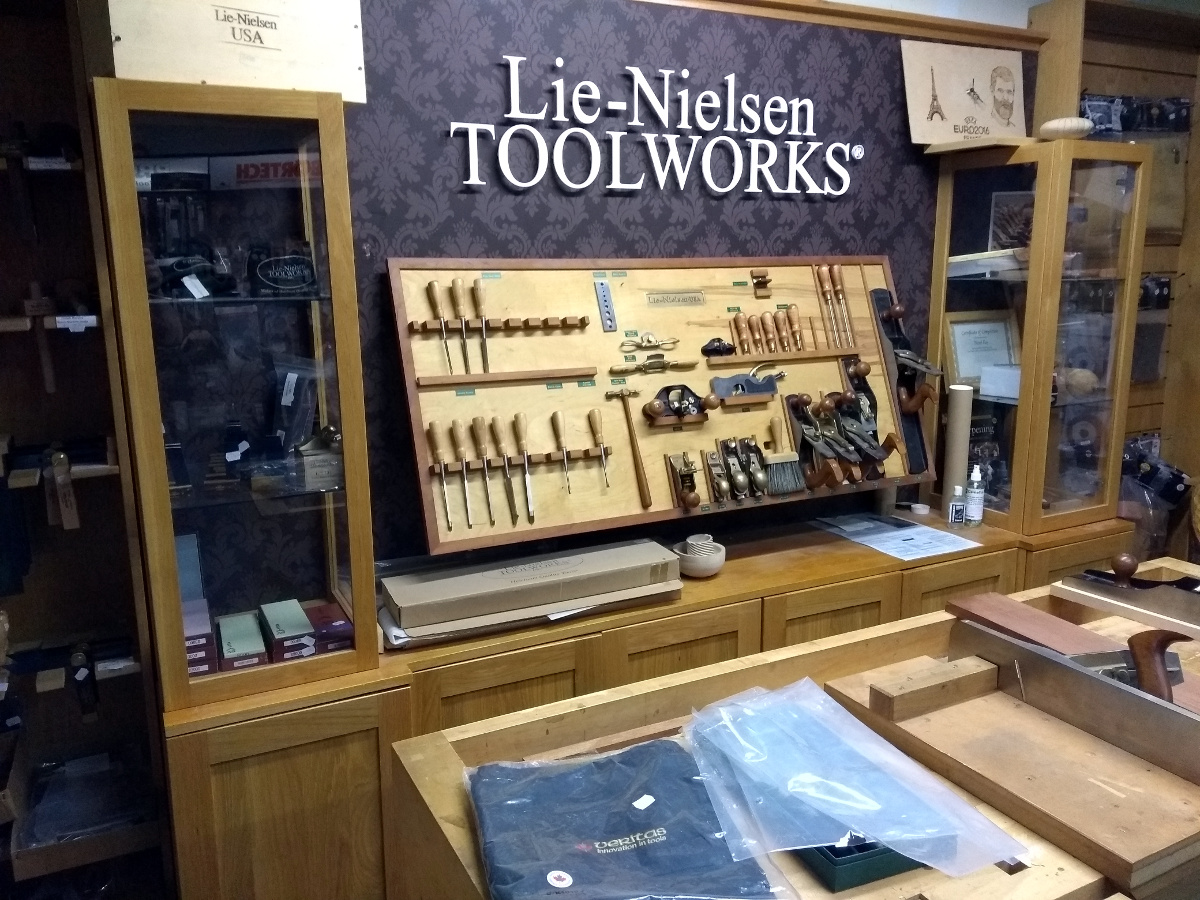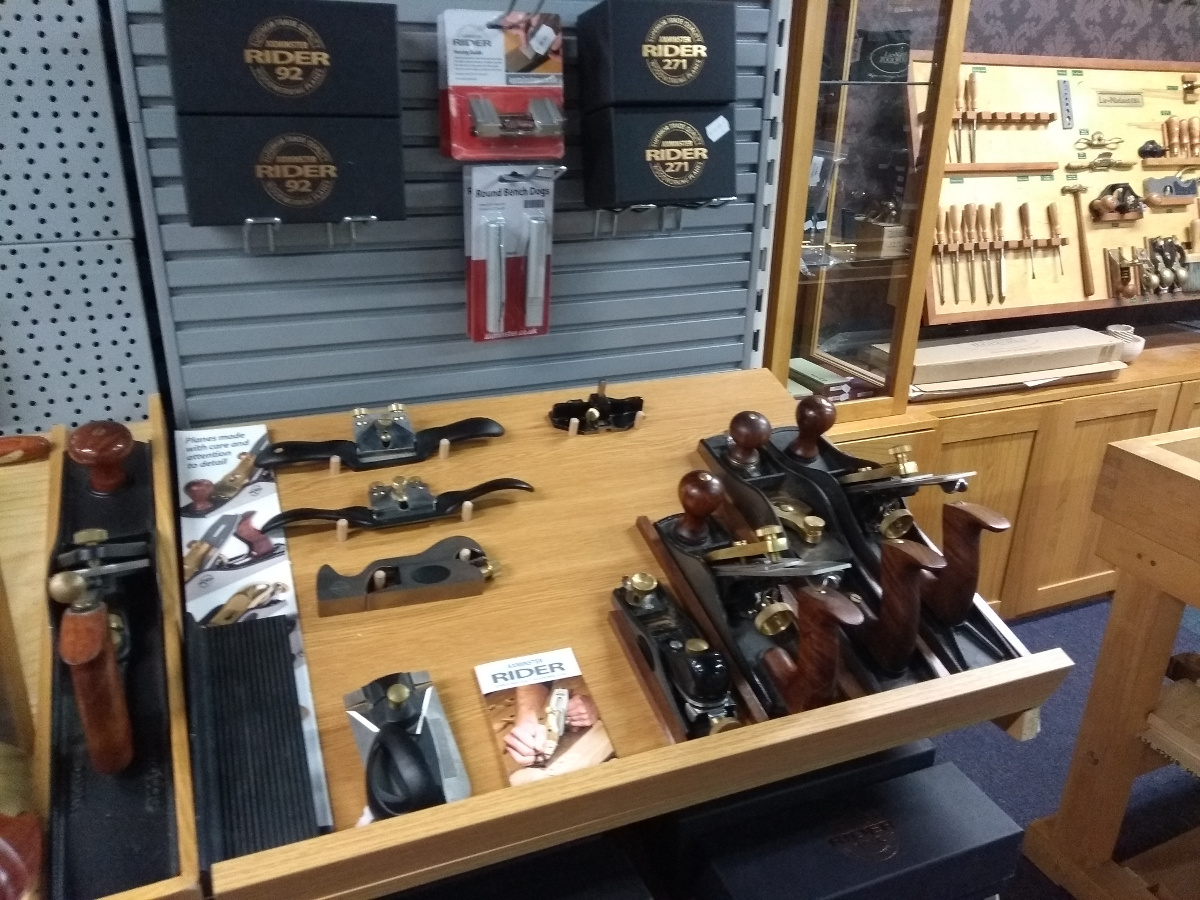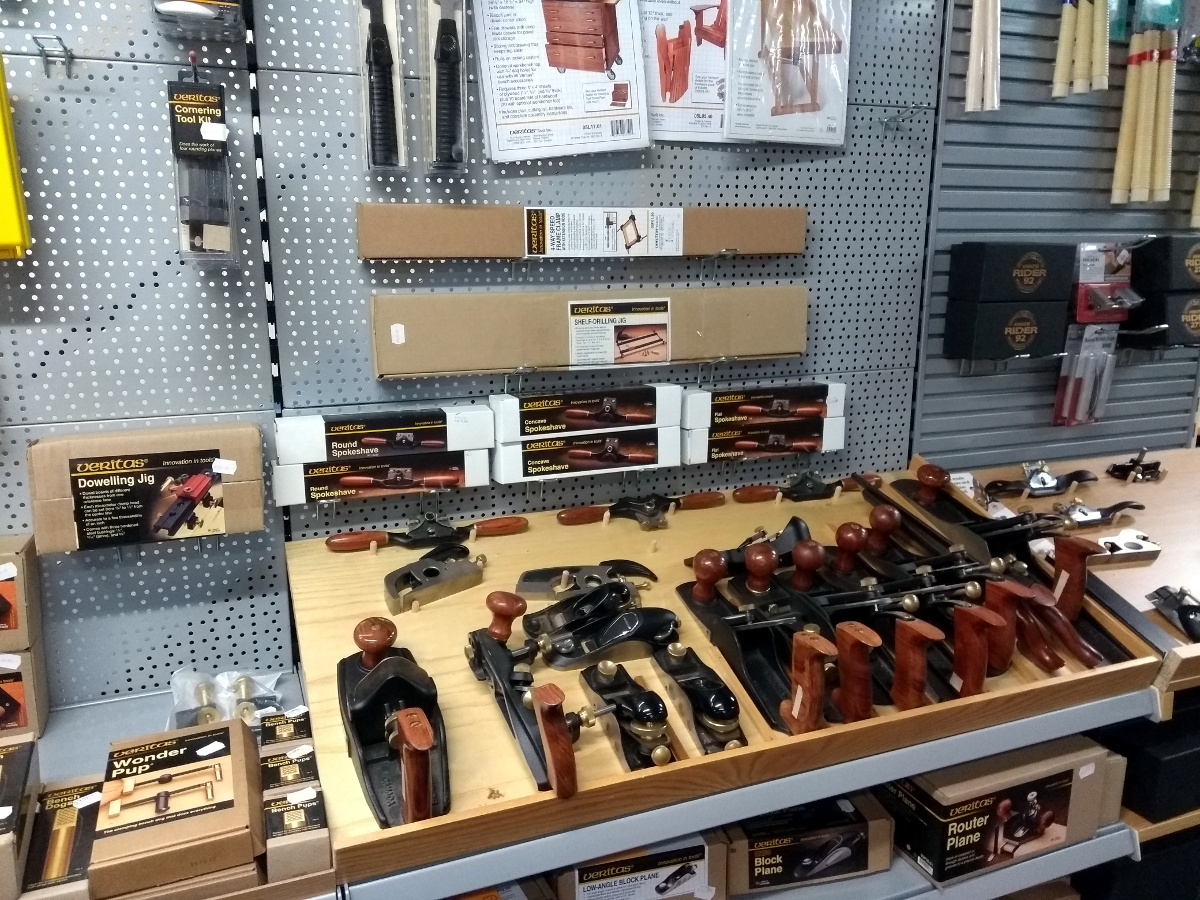 And I now finally understand why people go nuts for Stanley 51s…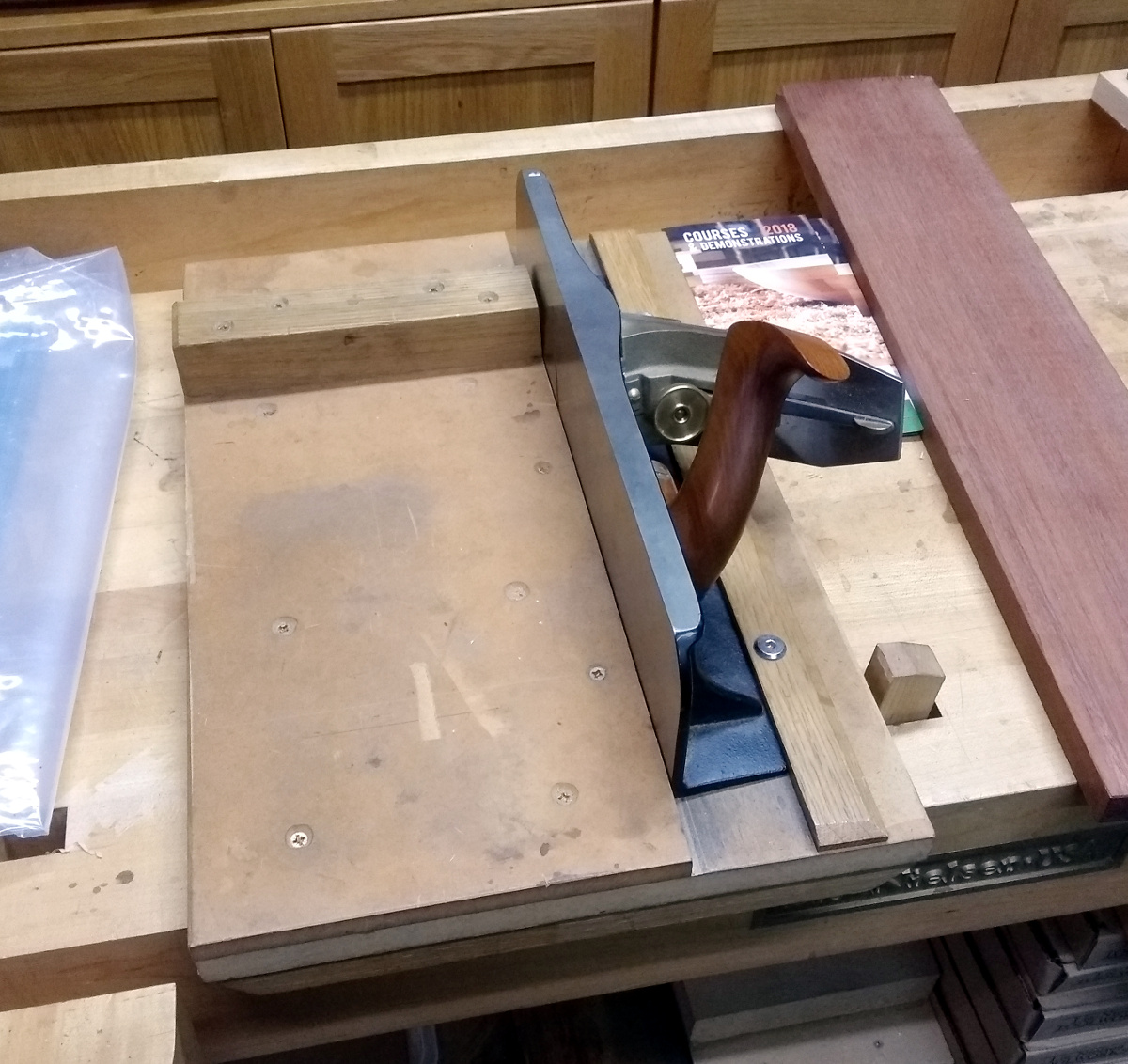 This thing is awesome. For the price, it bloody well ought to be, but still. Wow. Solid. Chunky. But just so well balanced, so well put together. Damn nice. Maybe after I win the lotto 😀
And then there were lathes. I mean, even forgetting the fullsize monsters, there were ones that would fit on my bench…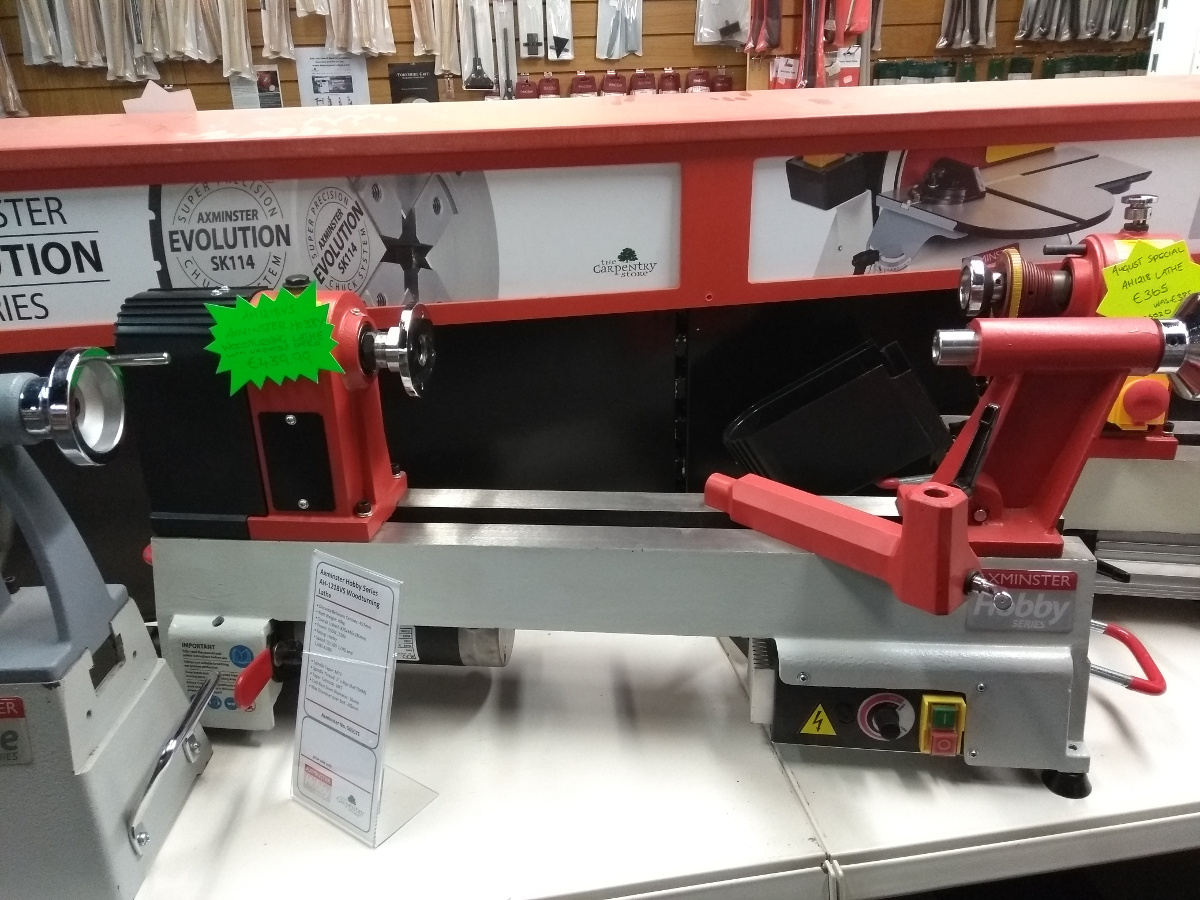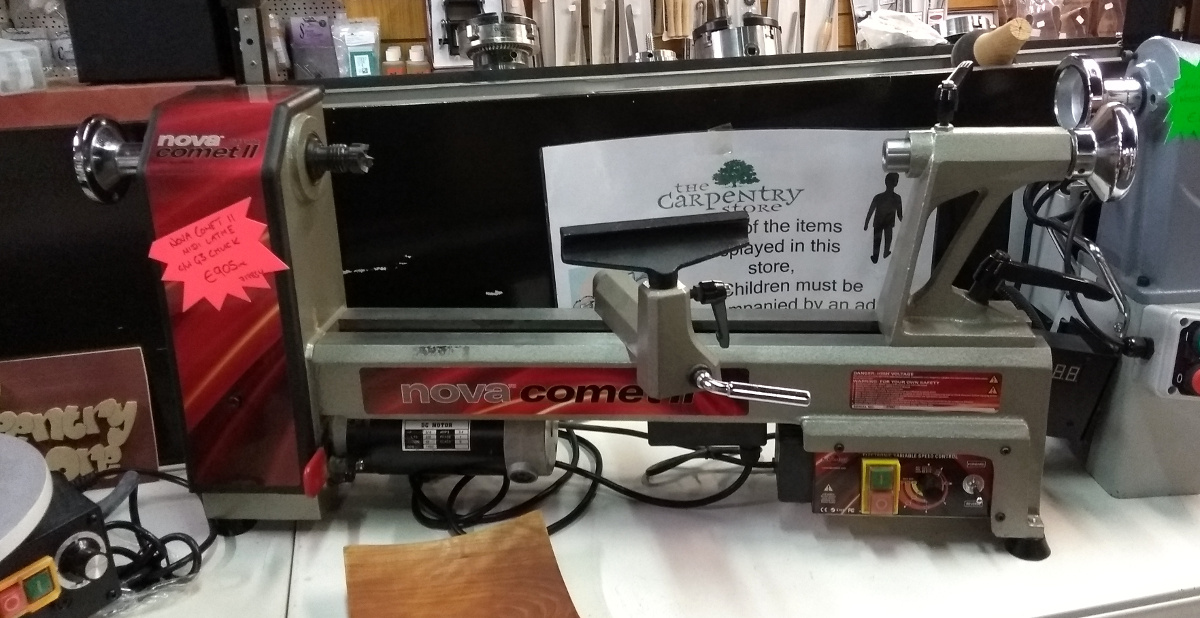 You don't really grok until you're facing these just how compact they are. Which is a dangerous place to be when carrying a credit card 😀
But no, I think I'll hold off on this a little longer because there was something already waiting for me in the mail room in the office. So we returned home, and then this morning junior and I headed into the office via the post office and…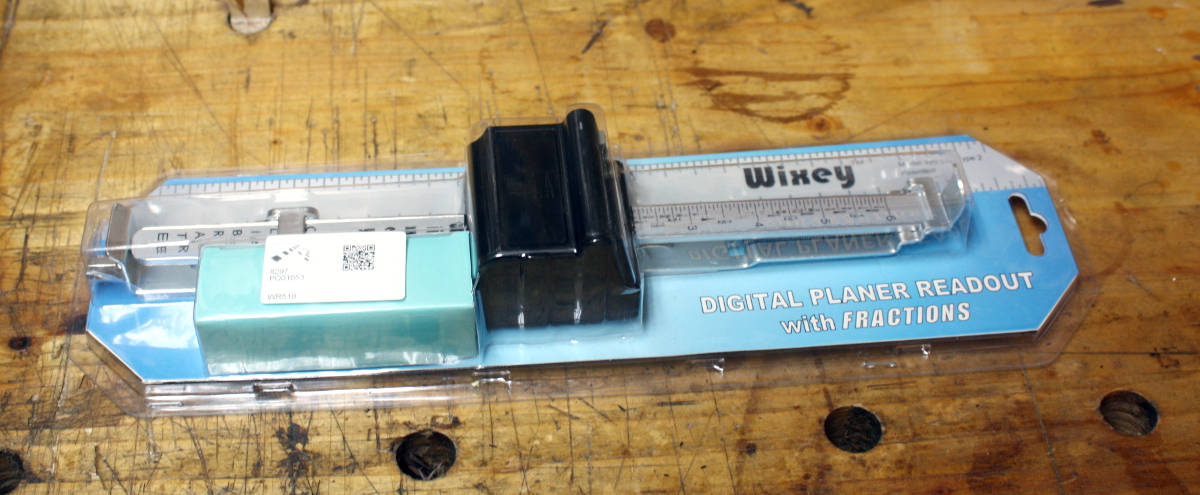 It's a nice little thing this, just a cheap and reasonably accurate DRO kit. Of course, then I needed something to attach it to, so…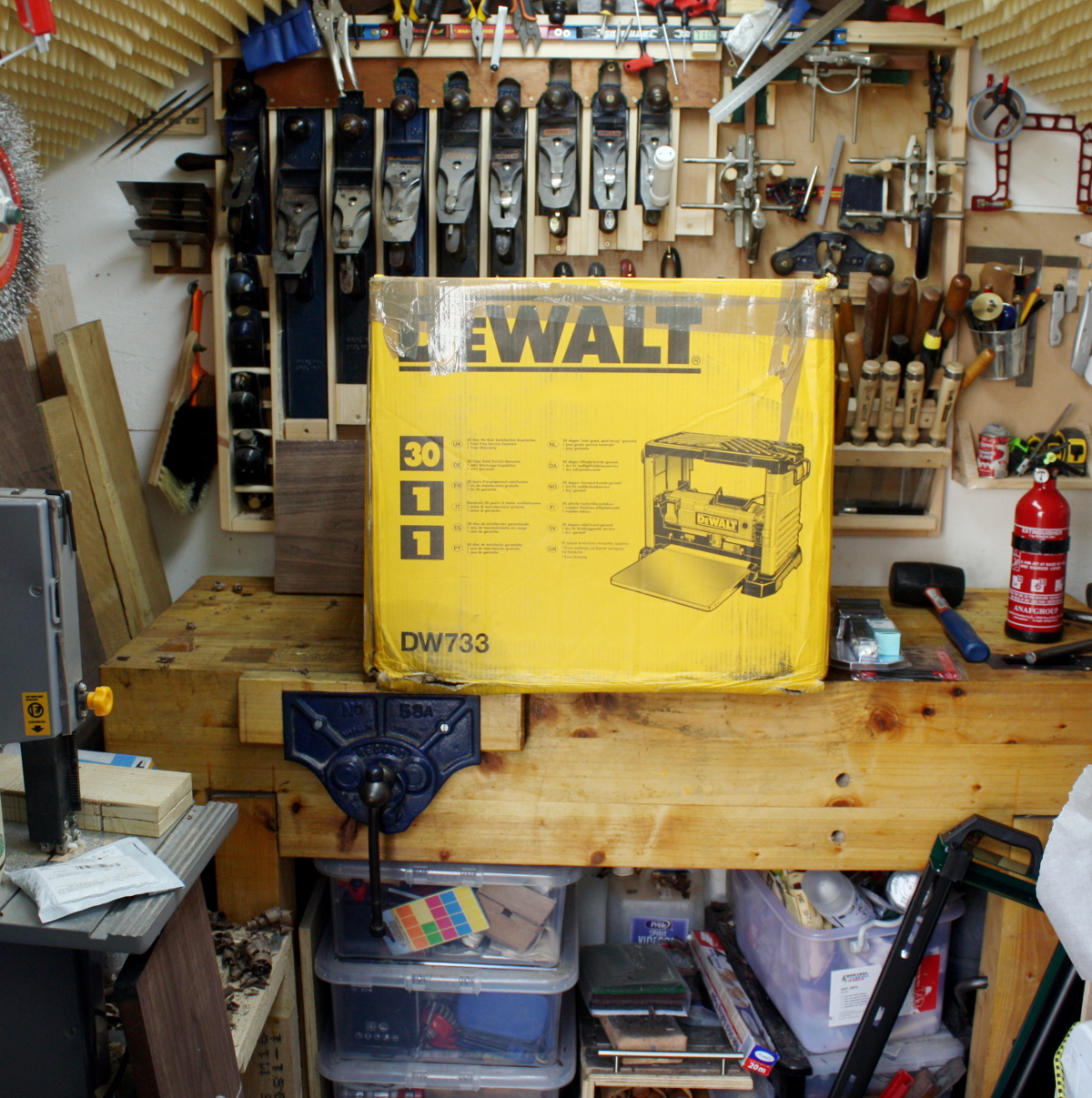 😀
Finally caved in and bought one second-hand from a poster on the UK woodworking forum. A bit of unwrapping later…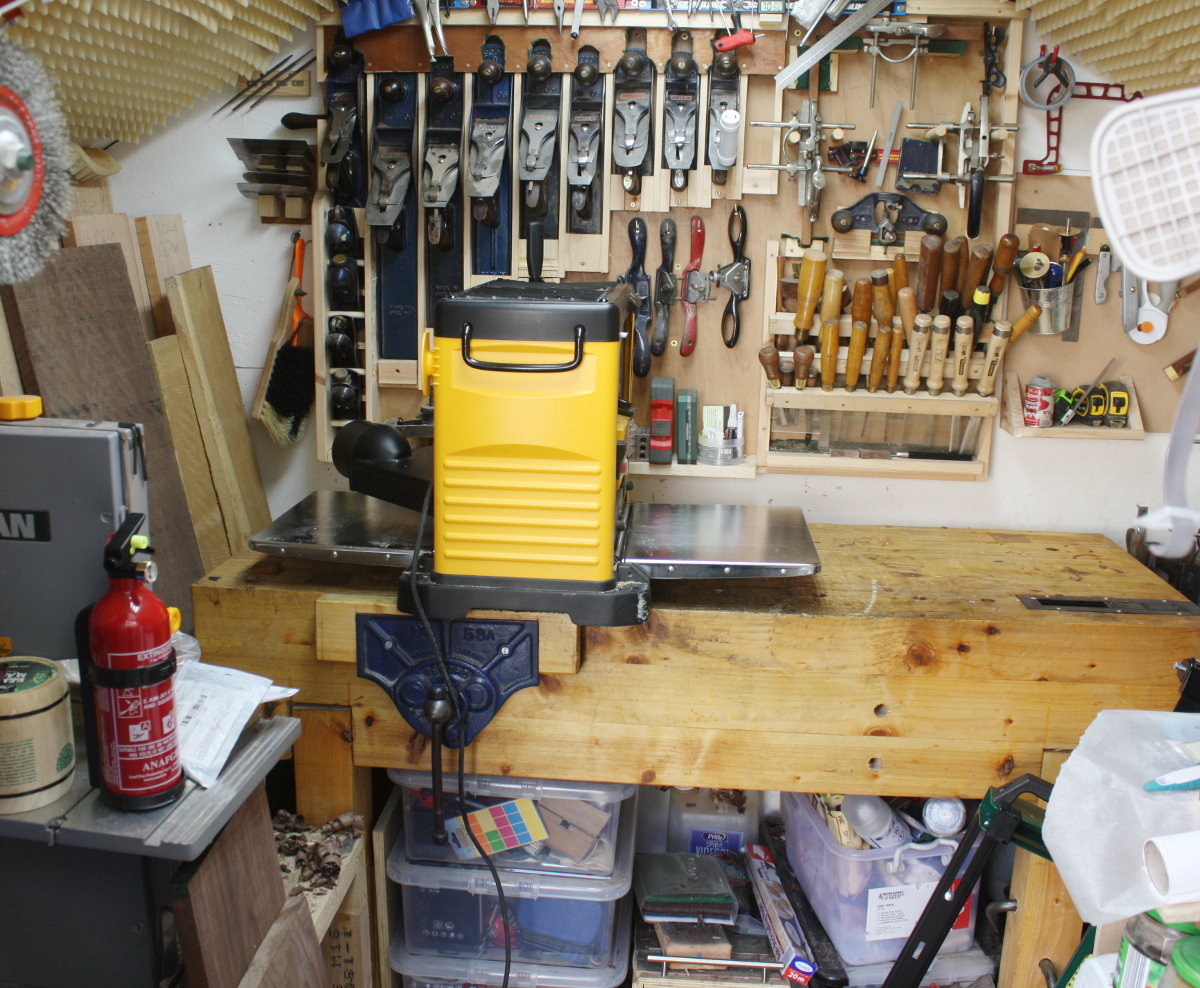 And that's a wee bit larger than even I was expecting.
And holy hell it's loud. 110dB when cutting wood. I mean, even if you hated your neighbours, you couldn't do that very often. So this is basically just for when I need to do a lot of hogging off (basically replacing the scrub plane) instead of doing planing per se, and it will live under the bench most of the time (I need to move the sharpening gear, but then I wanted that to be out where I could get to it more readily anyway). I might have to move finishing stuff around a bit though, but hell, that's life in my workshop. I have to move stuff around if I get a new idea, let alone a new tool. And it works quite well, though I need to get an adapter for the extractor and I'll have to modify the extractor hood so it's more readily removable/refittable because it'll be taken on and off more often than DeWalt though to plan for. There is a mod to do that, I will probably be doing that:
I need to find a way to protect that DRO as well, instead of knocking it off when putting the planer away.
I did think about having a stand to put it (or the mitre saw) on and Lidl were doing a cheap special (which to be honest, looked exactly the same as every other cheap mitre saw stand for half the price) so: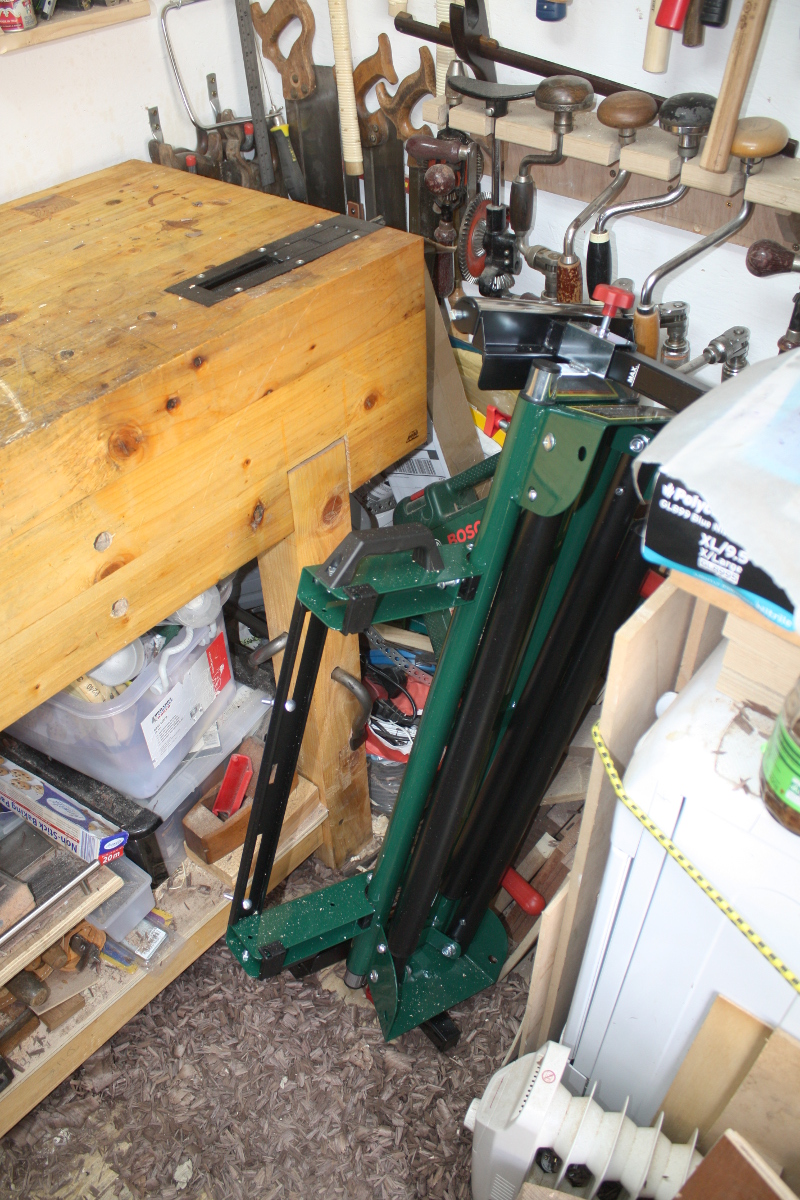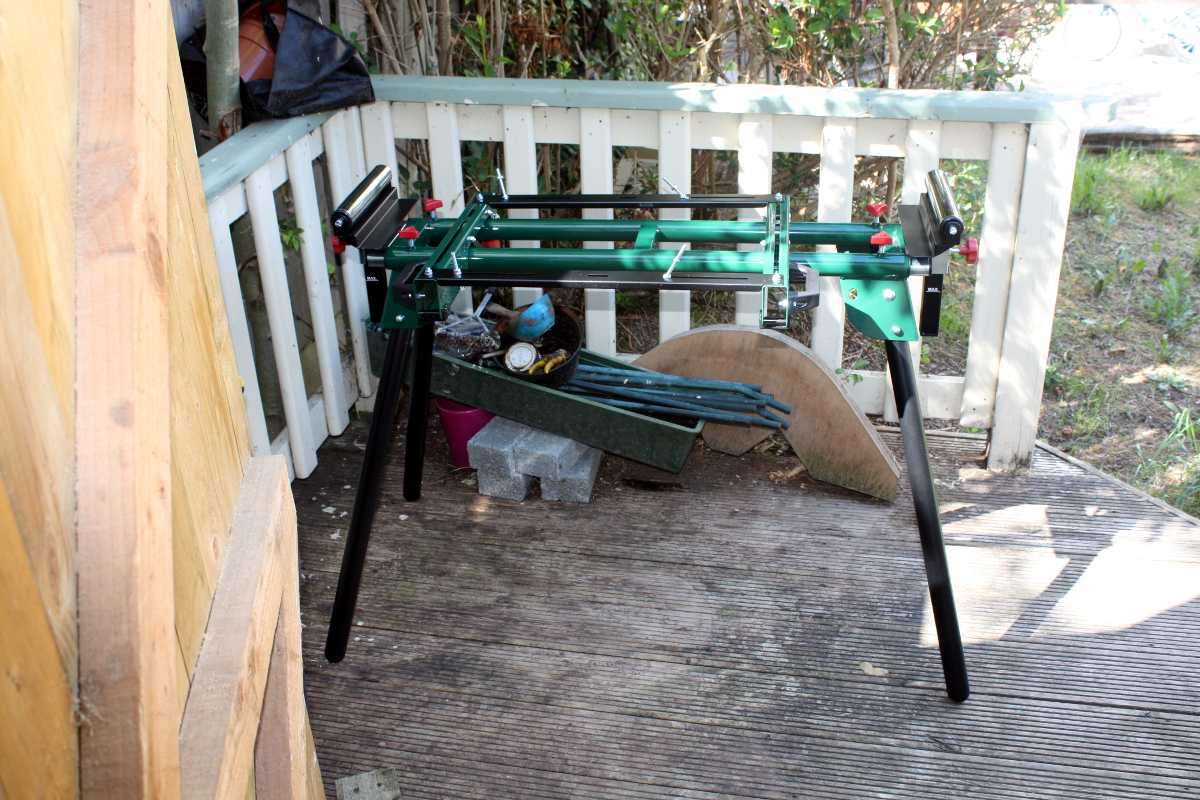 However, given how loud that planer is, I think this is a non-runner. The soundmeter puts it at 110dB inside the shed, and 79dB on the deck outside the shed with the door closed and that's just too damn loud. I think I can reduce it slightly with more sound baffling on the one surface left that isn't already covered in baffling or lining: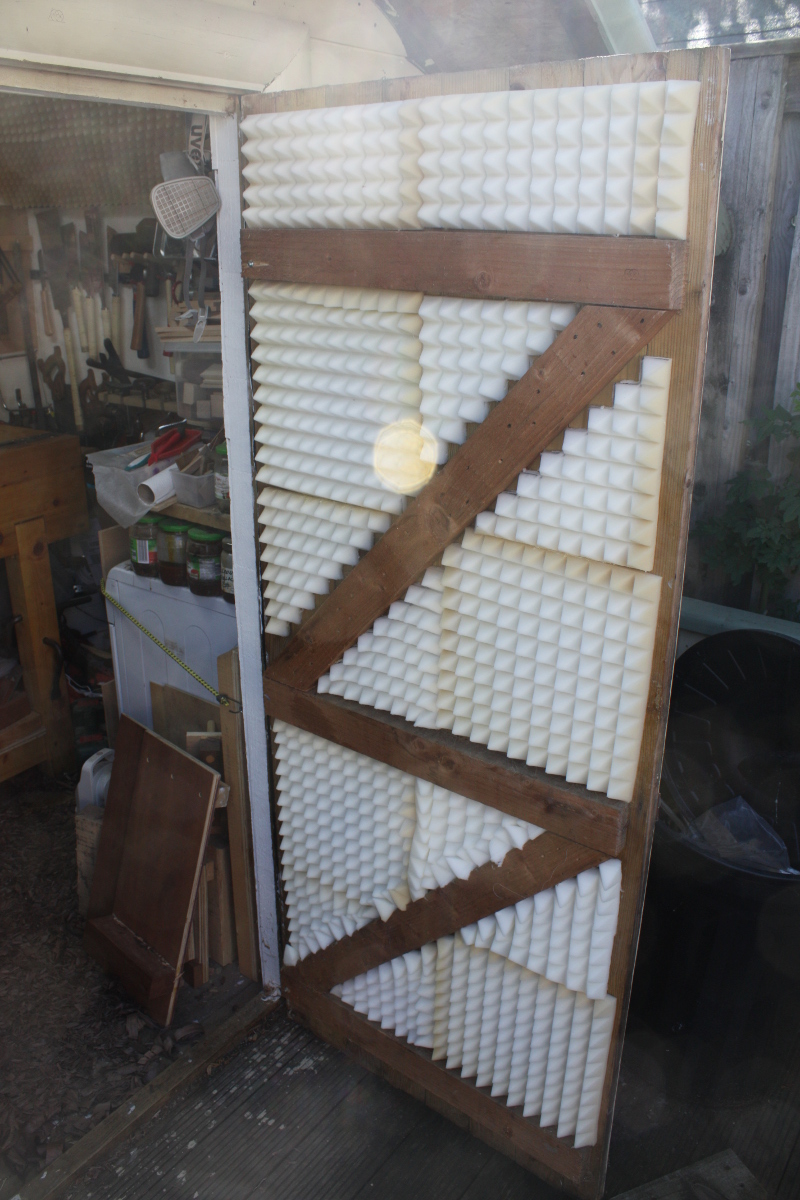 But I think this is going to be one of those things that only happens for short times at civilised hours like weekend afternoons.
And lastly, the last time I was grinding metal out there for a scratch stock, I noticed a lot of sparks heading towards a lot of flammable things that I was standing in the middle of and at that point I became very cognisant of the distance to the nearest fire extinguisher, so….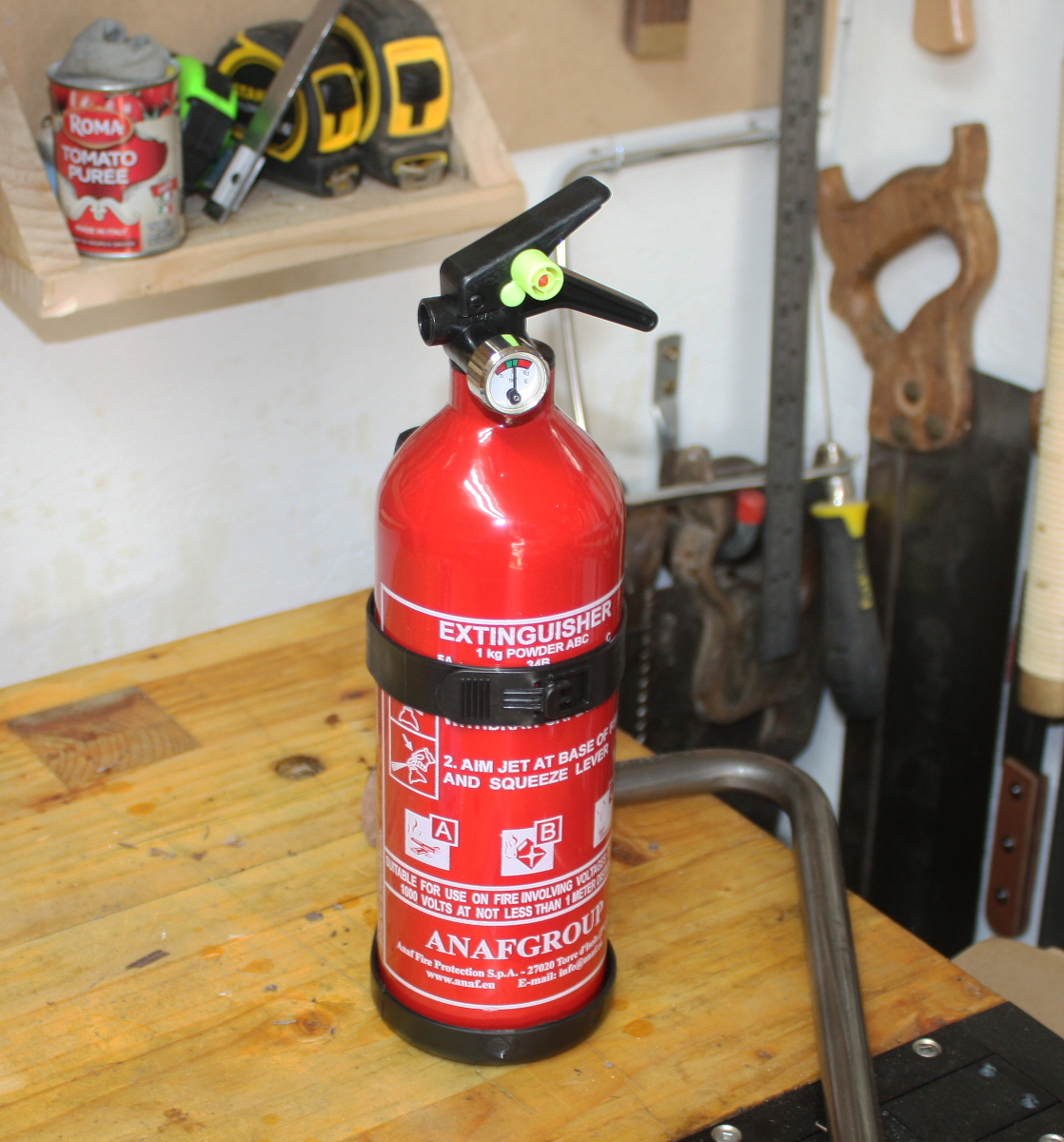 Better safe than on fire I say…