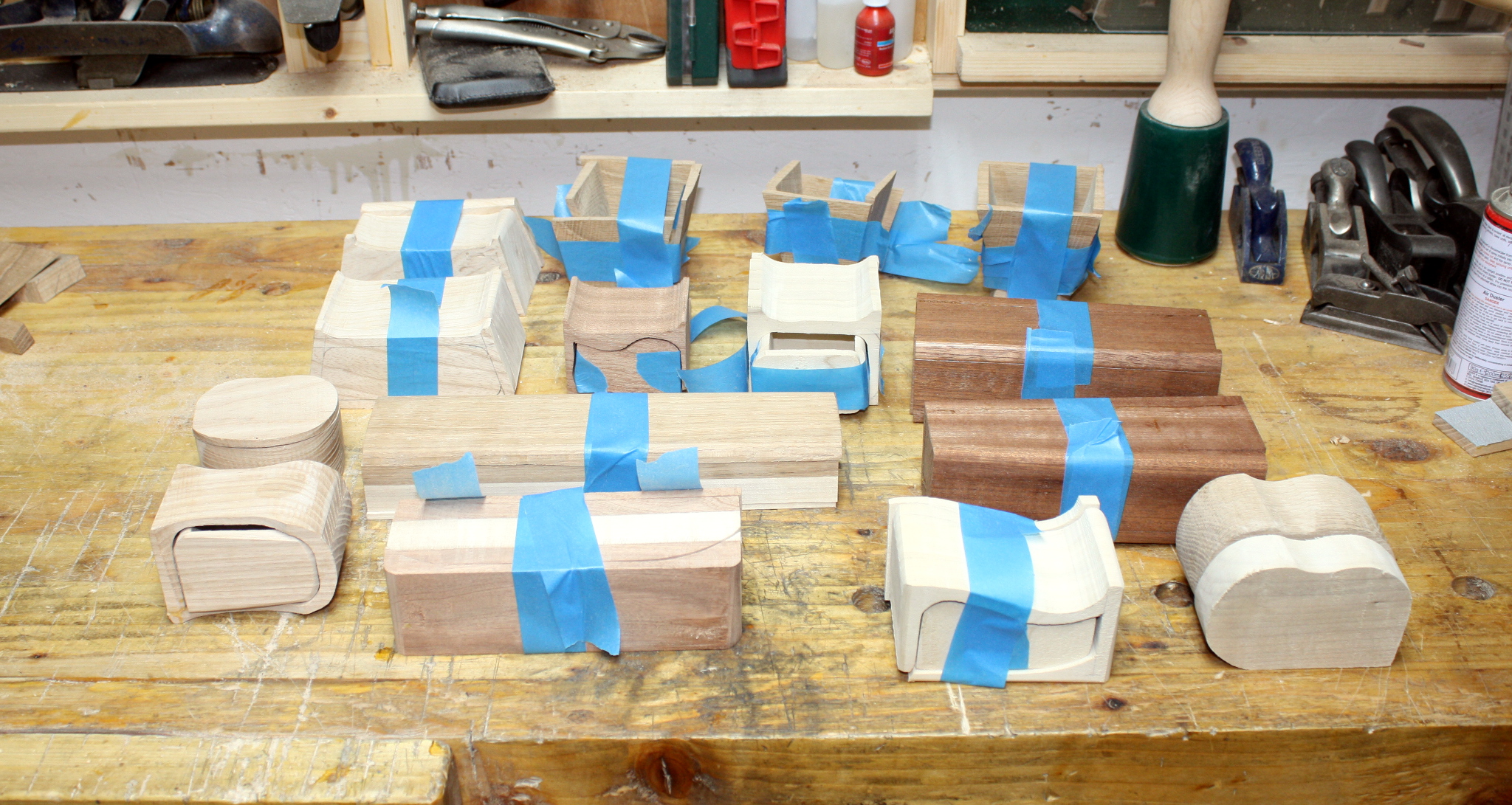 …is deciding to make a batch of bandsaw boxes for your son's school's xmas bazaar thingy, while in a shed that's too small, with a bandsaw that's not really up to the task, and a sanding arrangement that… well, more on that in a moment.
I mean, I don't even keep anything other than 4/4 material on hand, thicknessing anything else down to the normal 3/4 width you see in furniture is just too much work by hand (though I do need to get some 8/4 stuff soon for a piece's legs). So it's lamination city…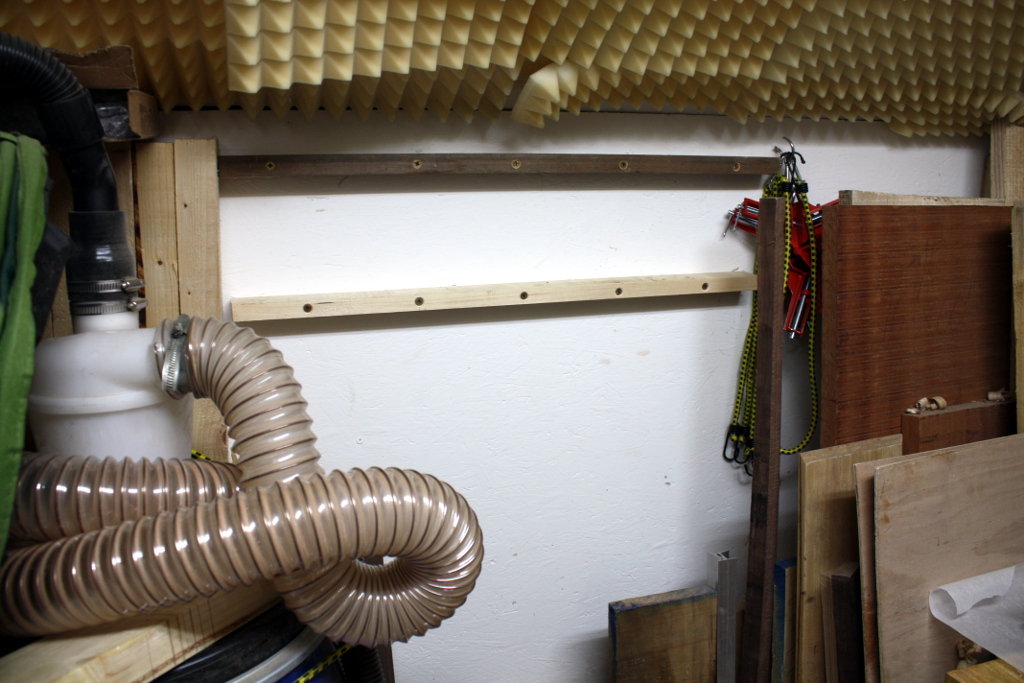 Something is missing….
Ah, there they are. Literally every clamp I have (bar the 5′ cast iron ones that are slowly rusting away outside, accusingly. I'll get to them this xmas and sort them out, honest).
I even ran out of space to put clamped pieces. Yikes. And then overnight curing, and in the meantime it was off to the sister's for a not-a-toddler-any-more's birthday party, and I took along the oak test piece to give away as well, after having given it another coat of poly, a light sanding, a coat of renaissance wax and a buff, and a felt base: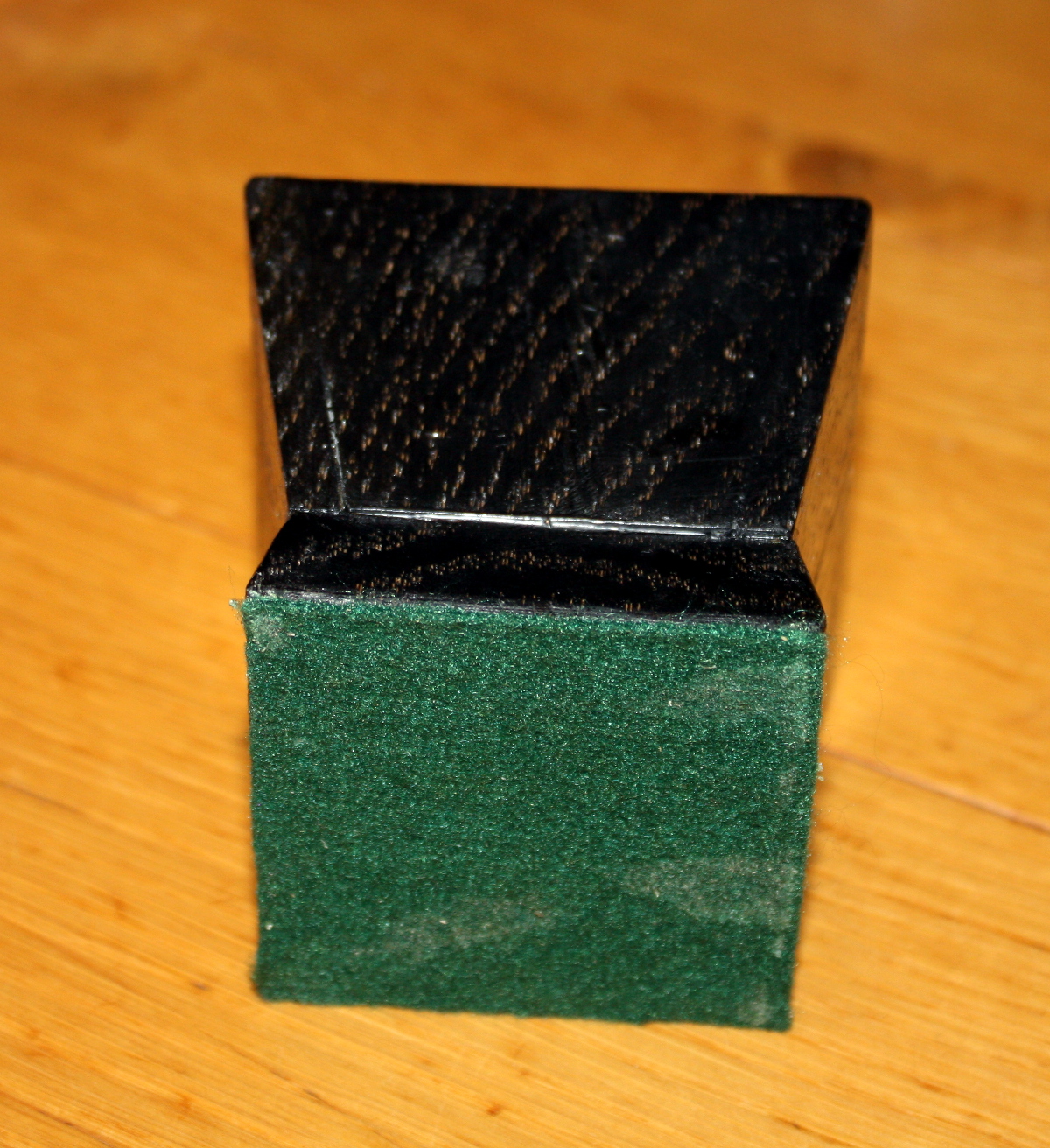 It didn't turn out too bad in the end, so I'll make three more for the batch of boxes.
Sunday morning started with planning the boxes, starting with trimming cuts (on the 3/8ths blade) and then on to the curved cuts on the 1/8ths blade: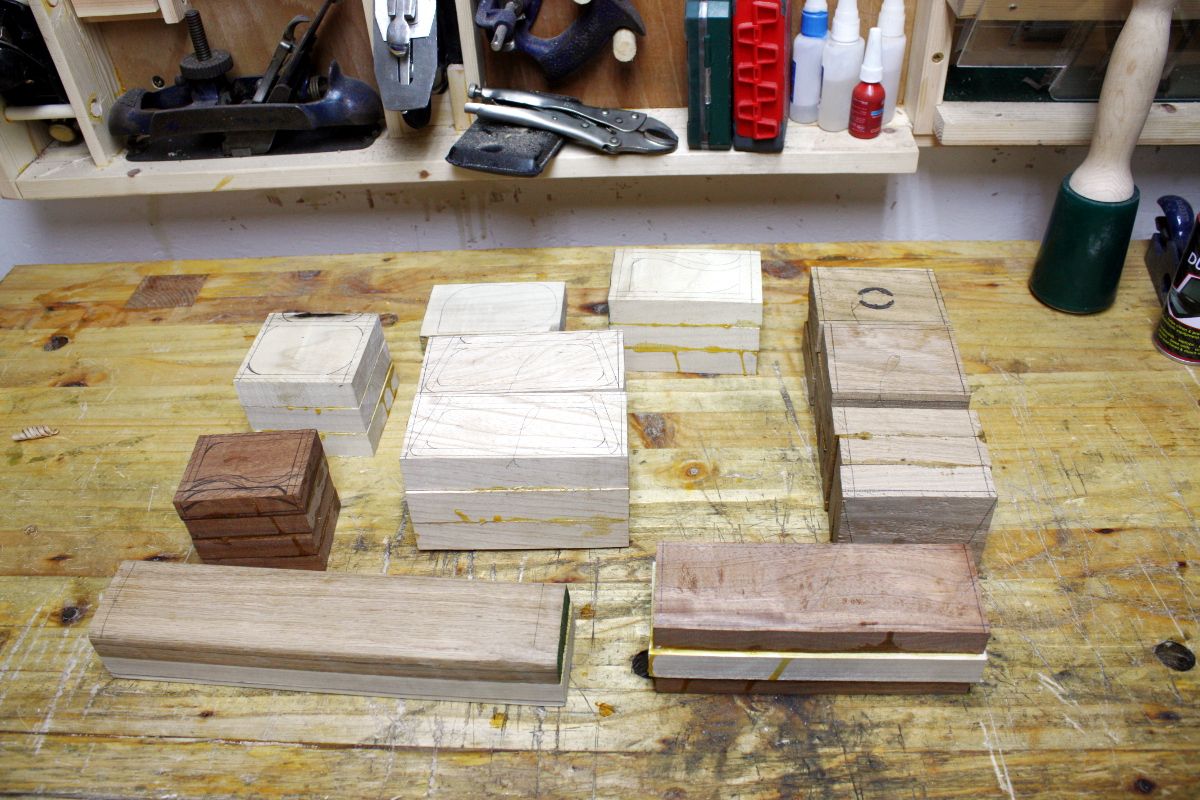 Errands interrupted for a while (but let me restock on 240grit sandpaper and danish oil) and then it was two straight hours on the bandsaw. My spine felt like I'd cut it into funny shapes by the end. But…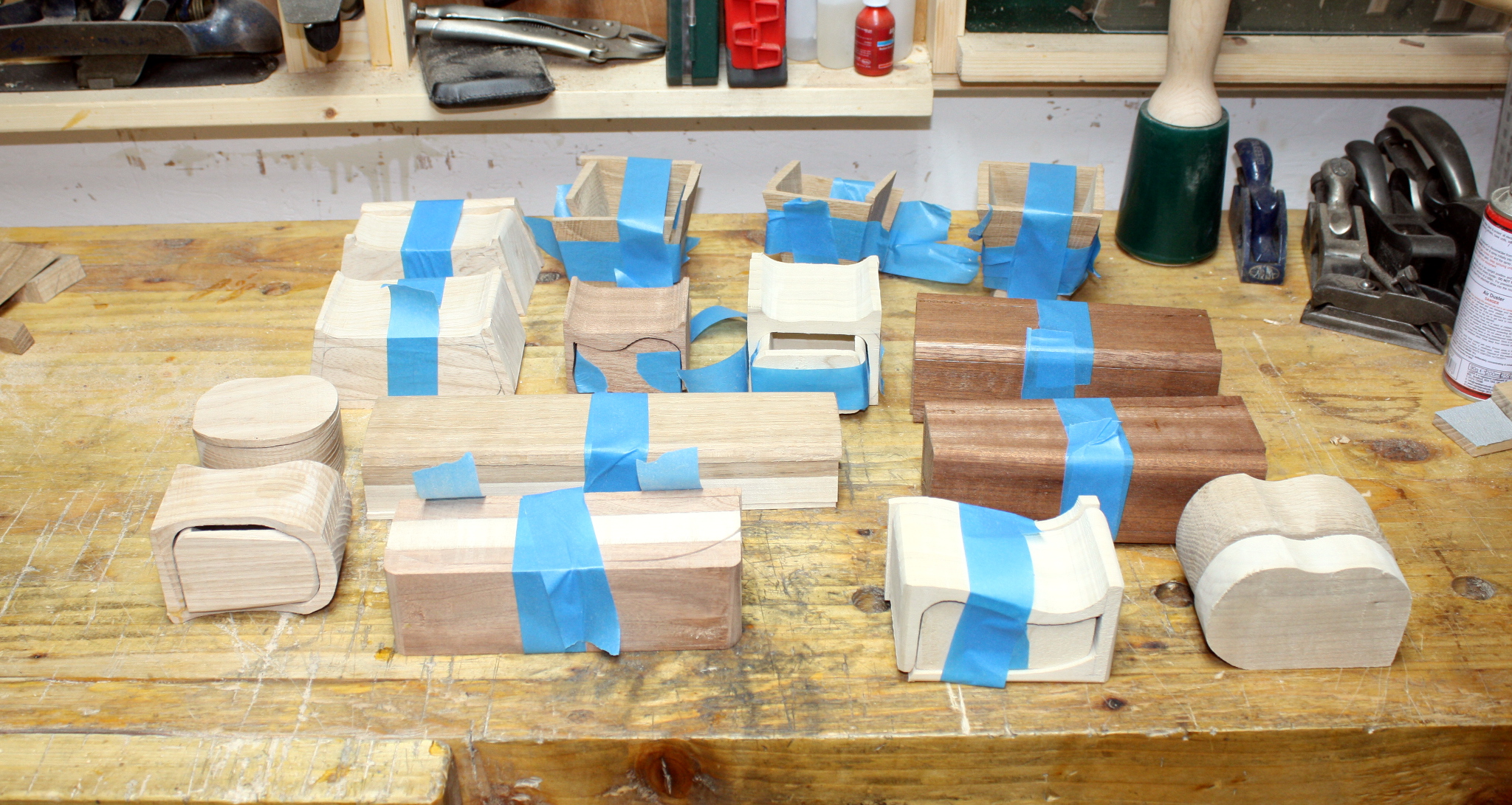 15 on the bench with all the cuts done (though some need some heavy shaping sanding and one needs shaping by hand). Excuse the blue tape, it's just keeping all the pieces for each box together because it's a pain to mix them up…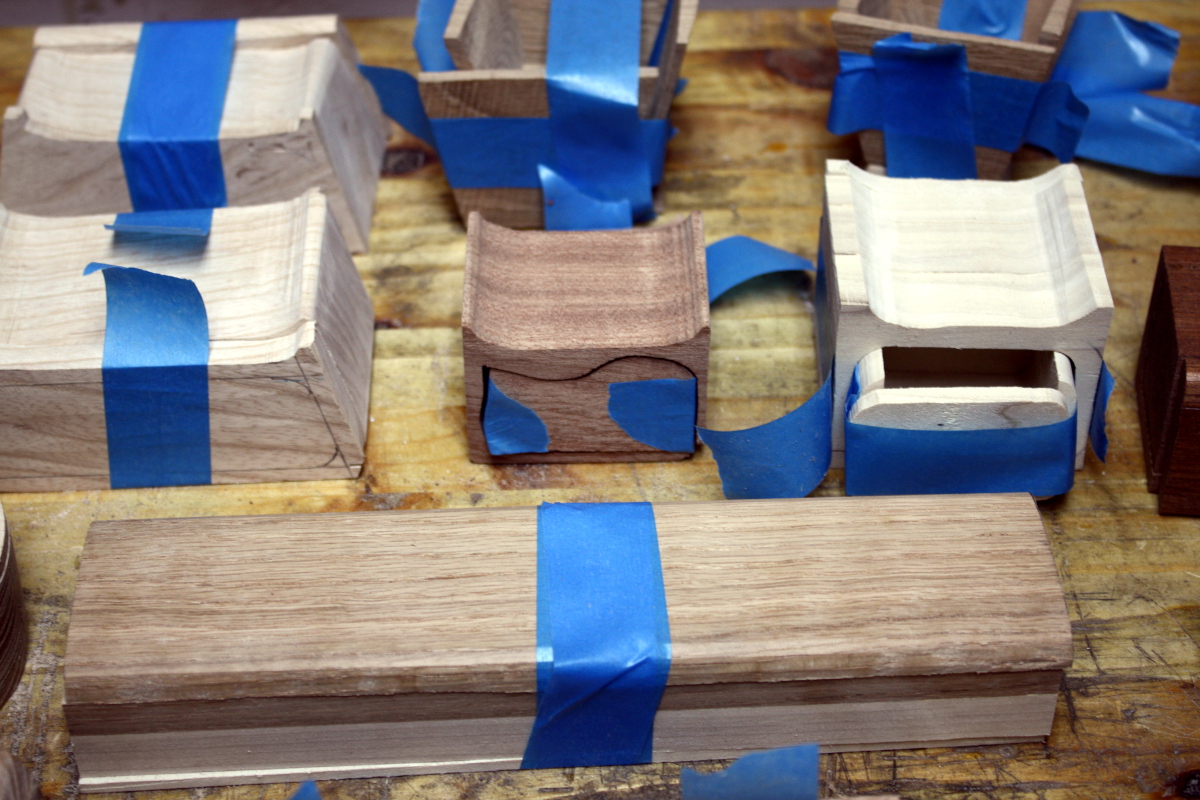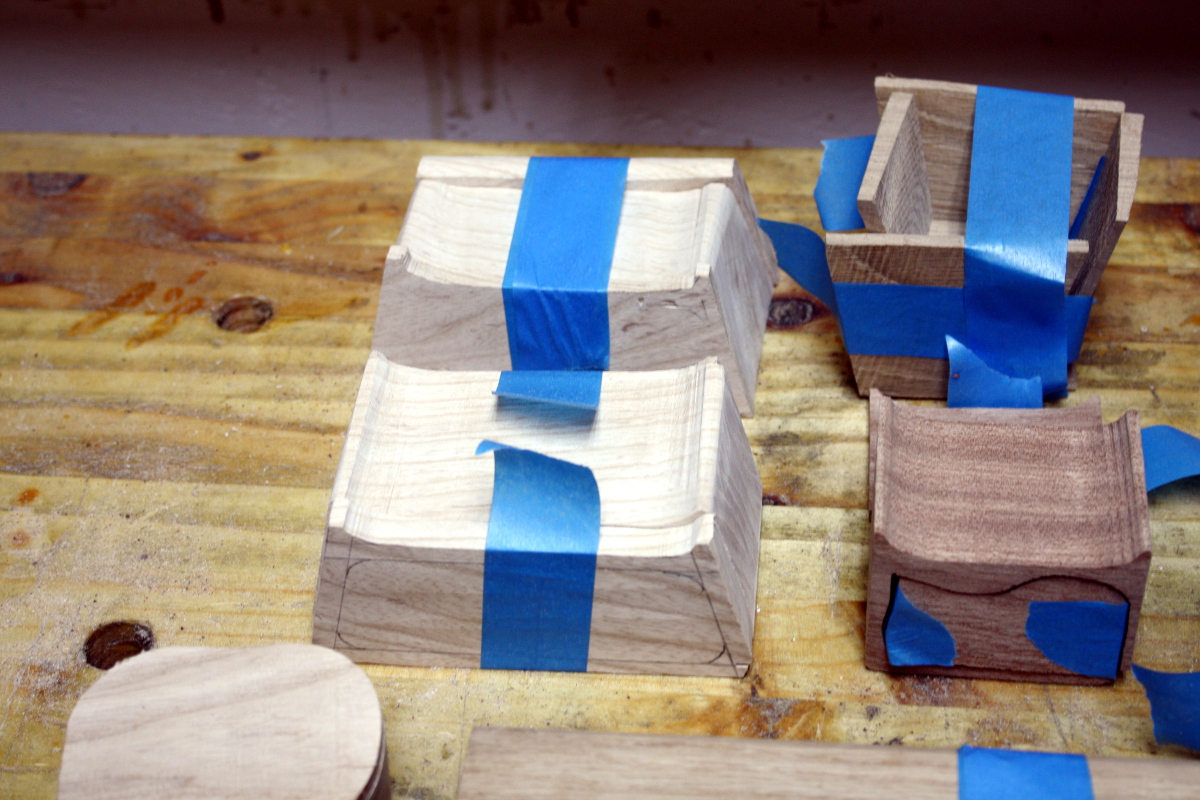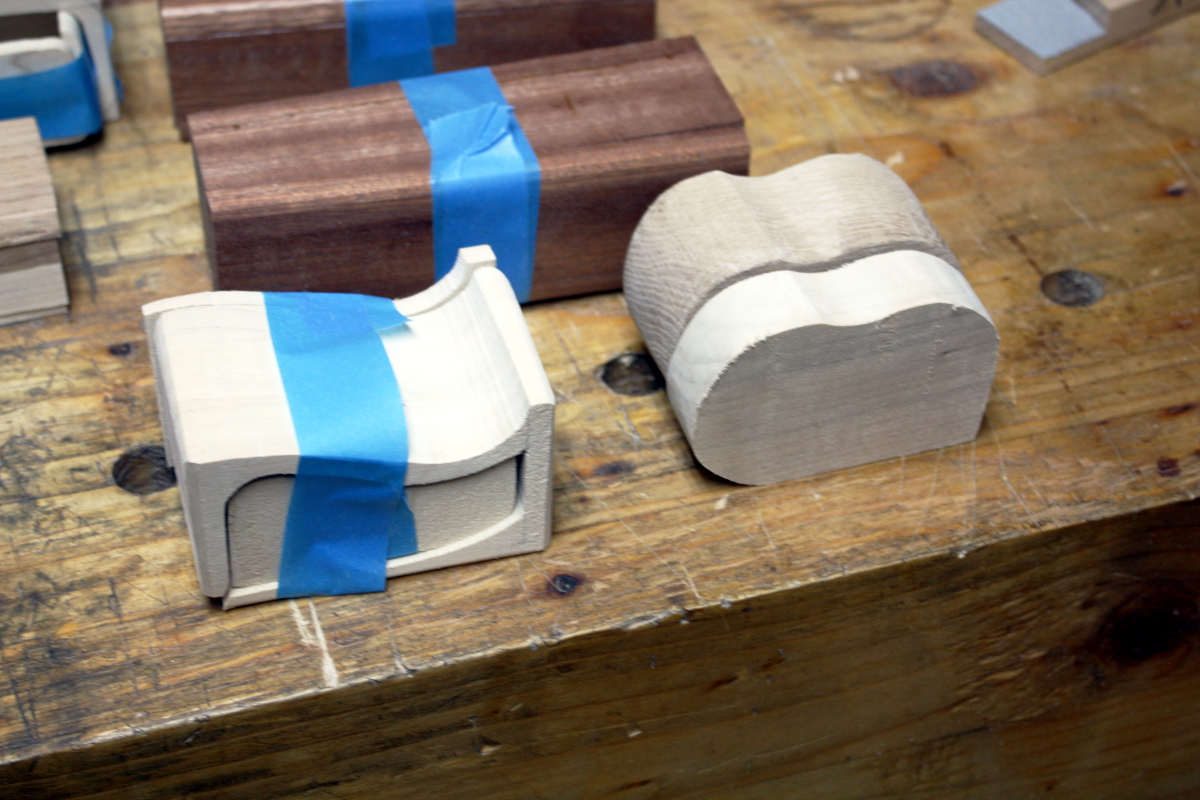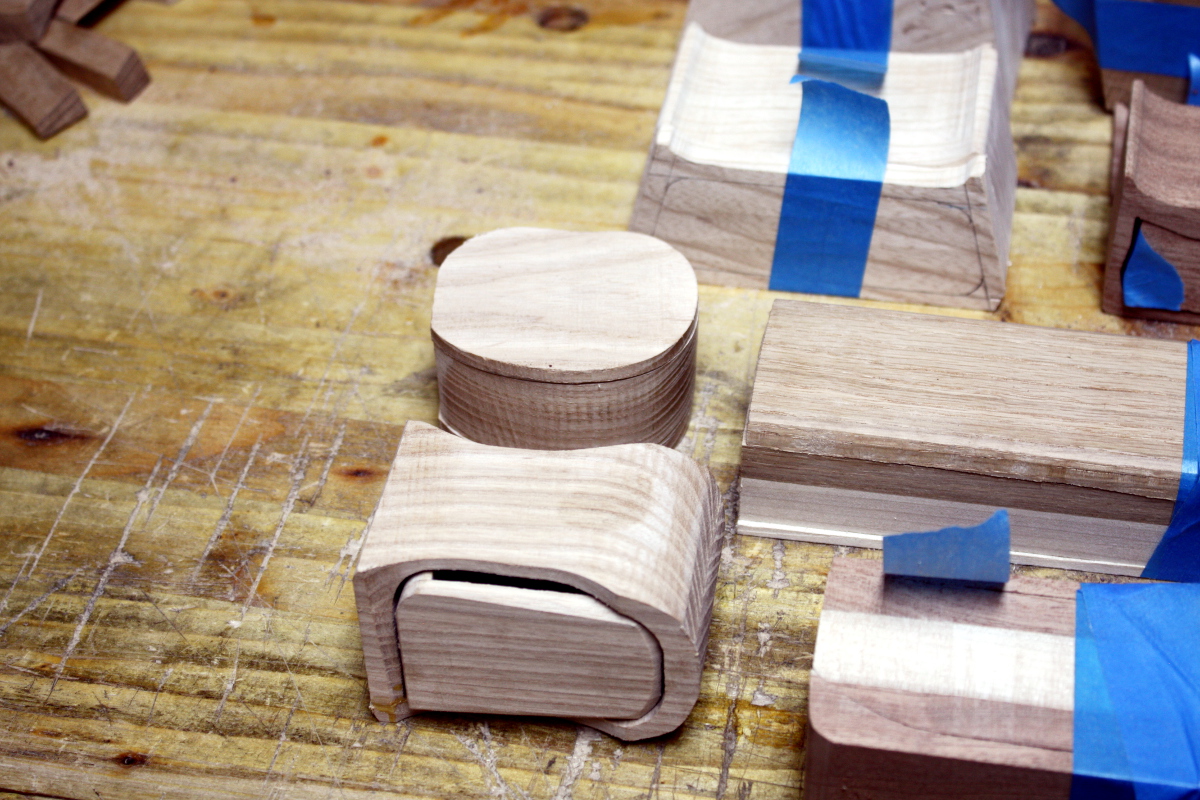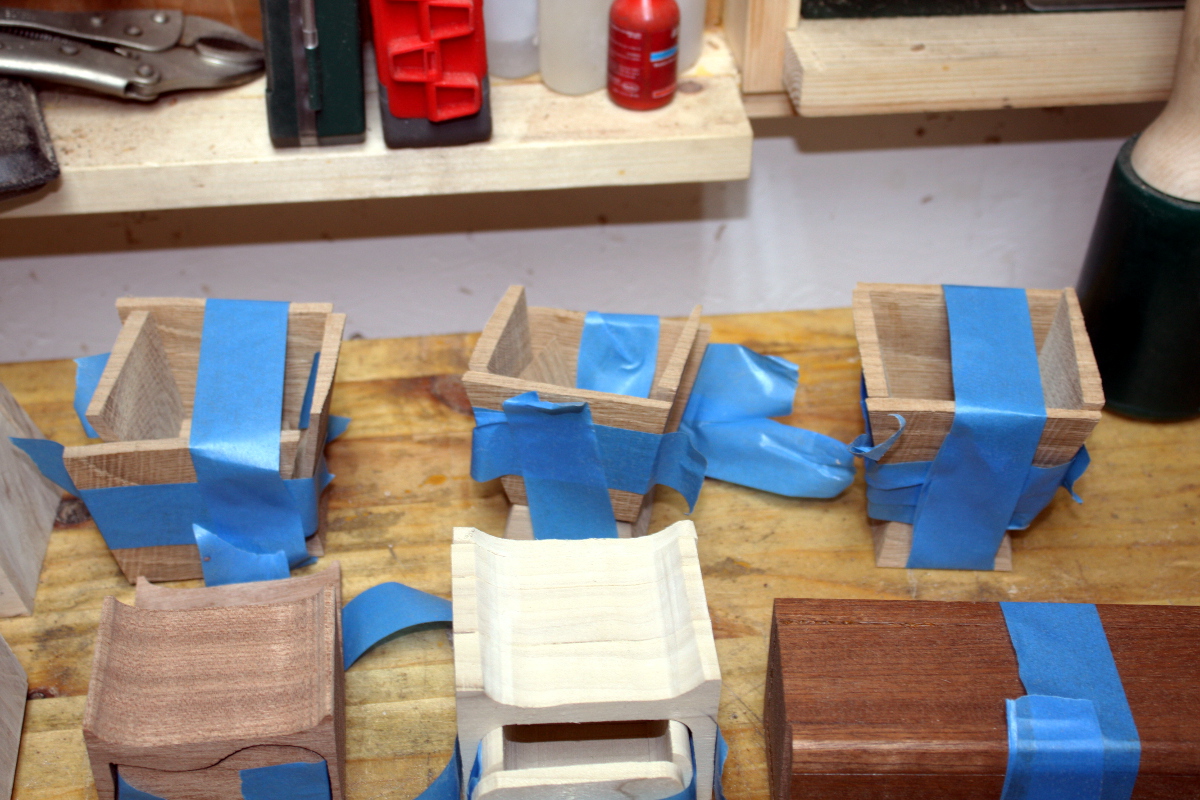 The oak ones are a pain to tape together 😀
Mind you, they were a lot more of a faff to glue together…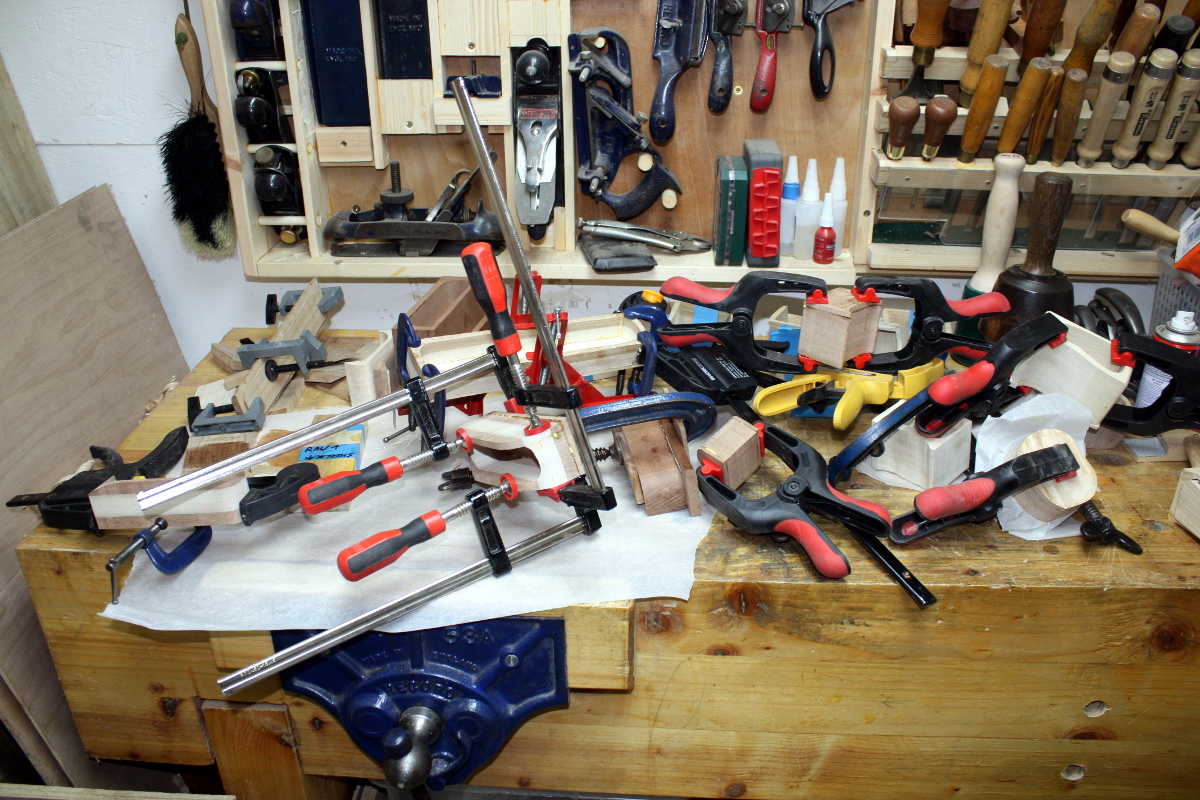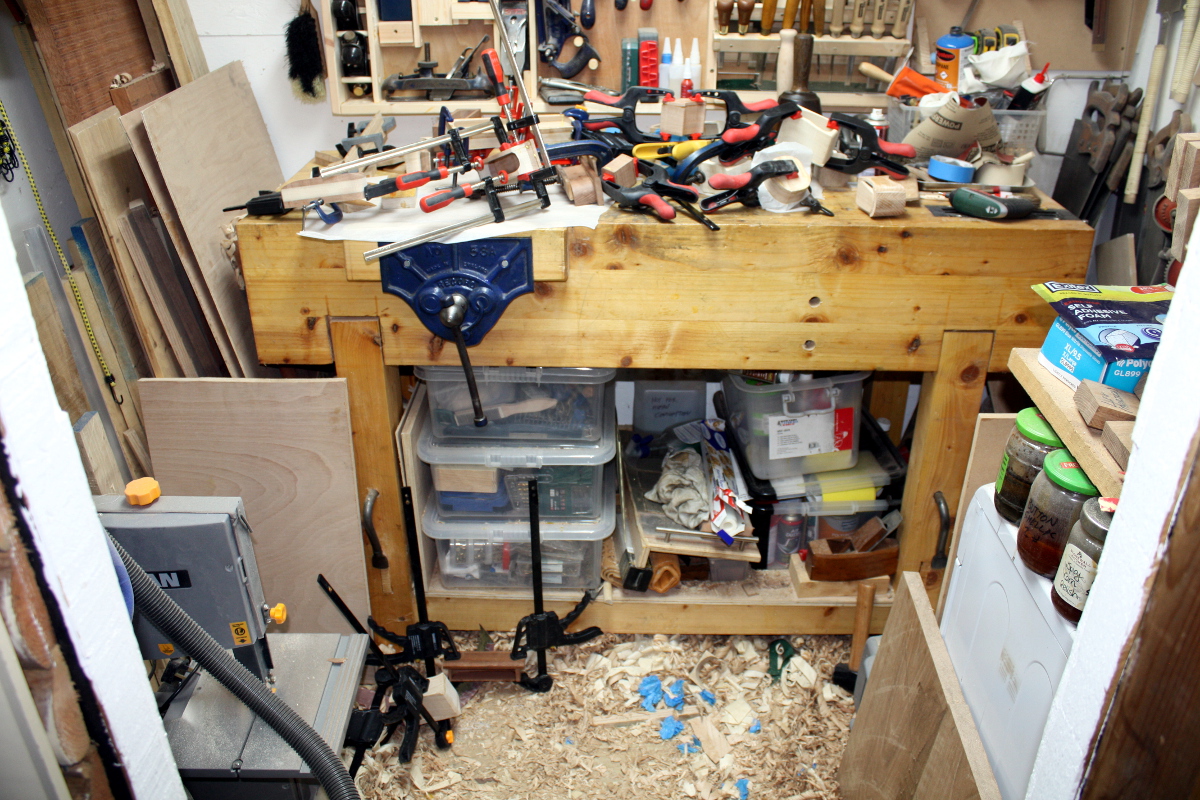 And I ran out of clamps before I ran out of work 🙁
Tomorrow will see more sanding, some shaping, more gluing, hand sanding and then on to finishing. The oak gets ebonised, the ash gets blonde shellac, the poplar will get milk paint, and I have no idea what the sapele will get. Danish oil maybe. And then probably a spray coat of poly over everything just for hard-wearing-ness.
About that sanding…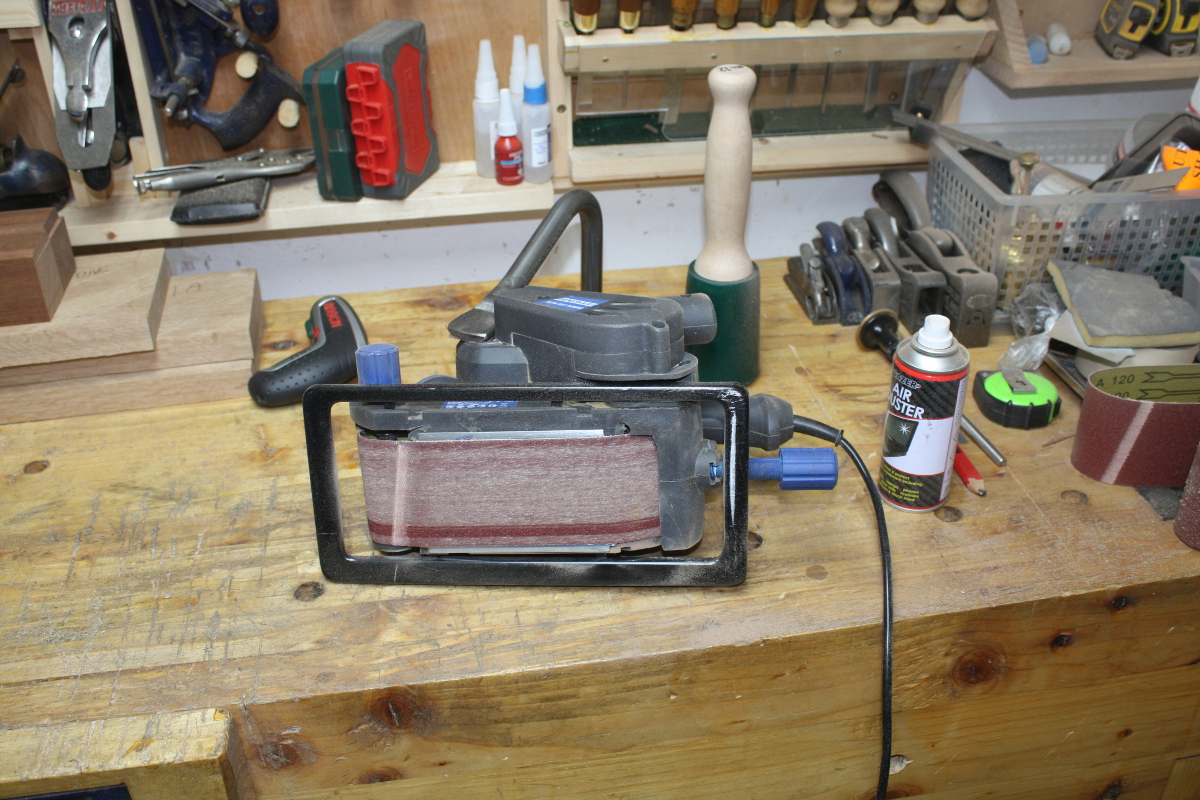 This will do its absolute damnedest to remove your fingers and/or burn your bench. It's a pain to use. But it's the only thing I have that will do the job… for now. The Black Friday Sales approach and soon, there will be an addition to the stable…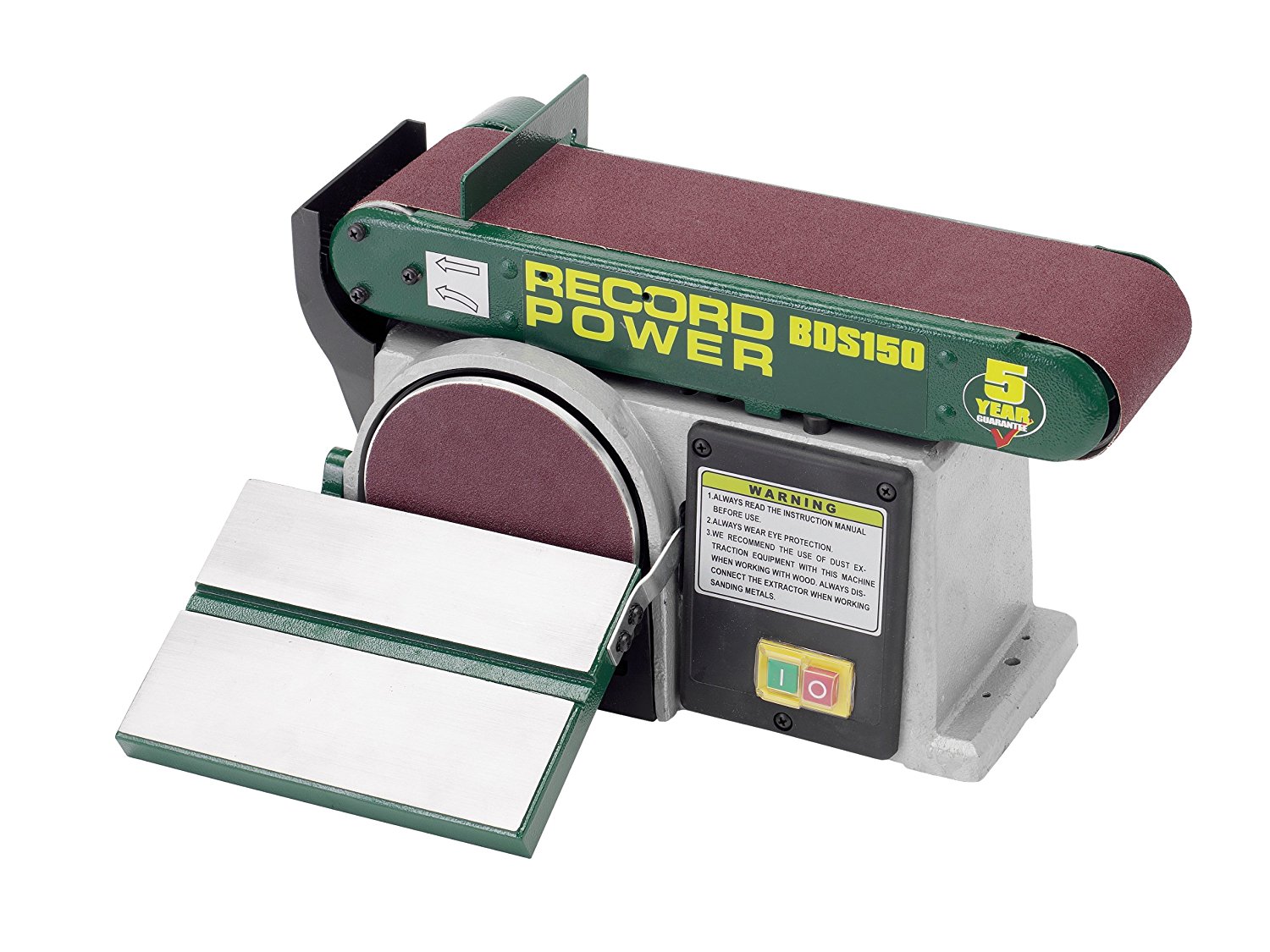 Because I'm sick of a piece embedding itself into the wall of the shed and having to go search for it after a quick count of my fingers.
On the hand tool front, I finally got to test my new scratch stock…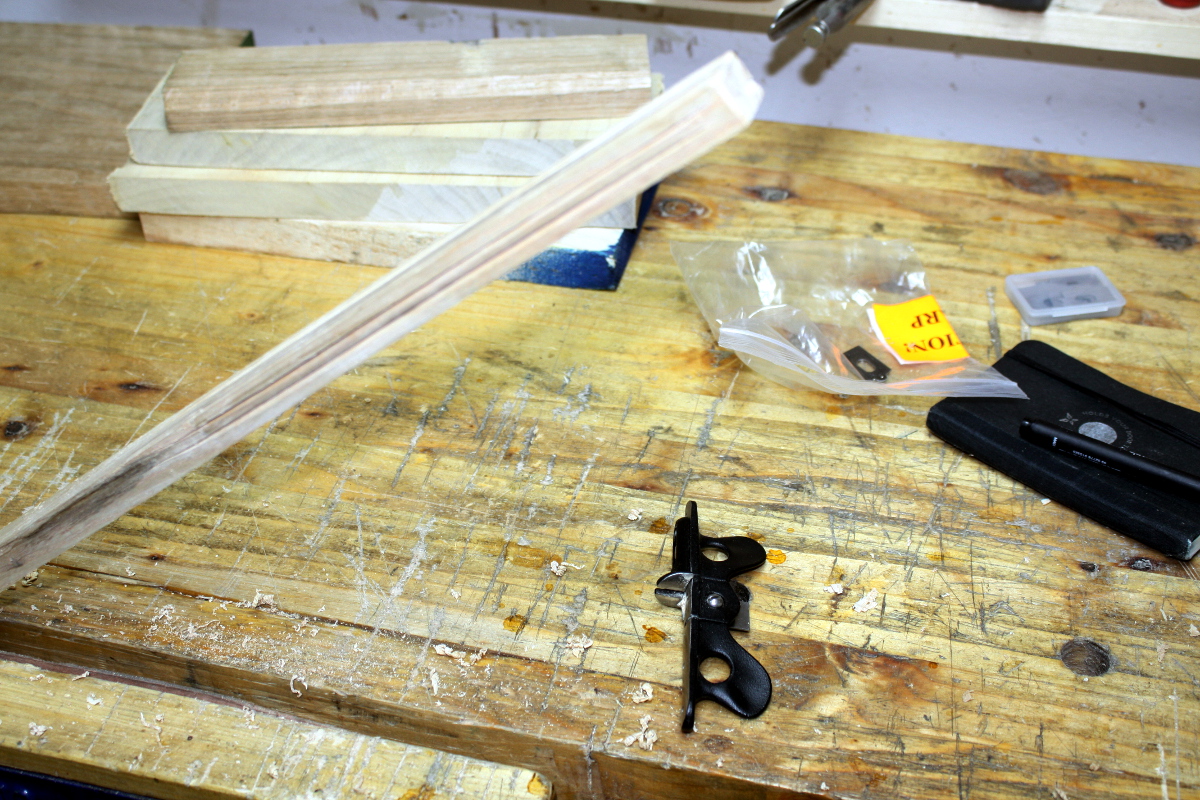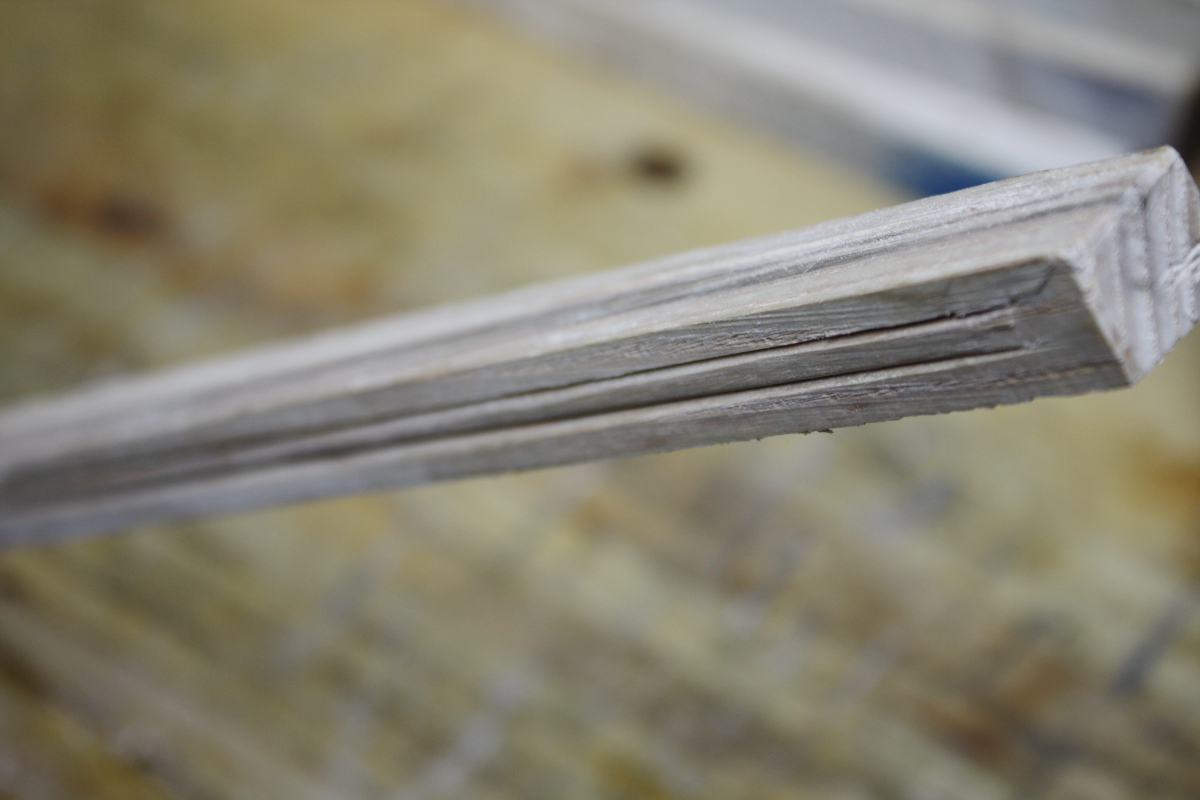 It's very comfortable to use and I'll definitely be using it to put a few details into an upcoming project.
But for the immediate future… it's all power tools and sand and dust and unpleasantness.
/sigh