So, job one, get the end crossbars in place. Time to chop some mortices with damn near no margin for error at all…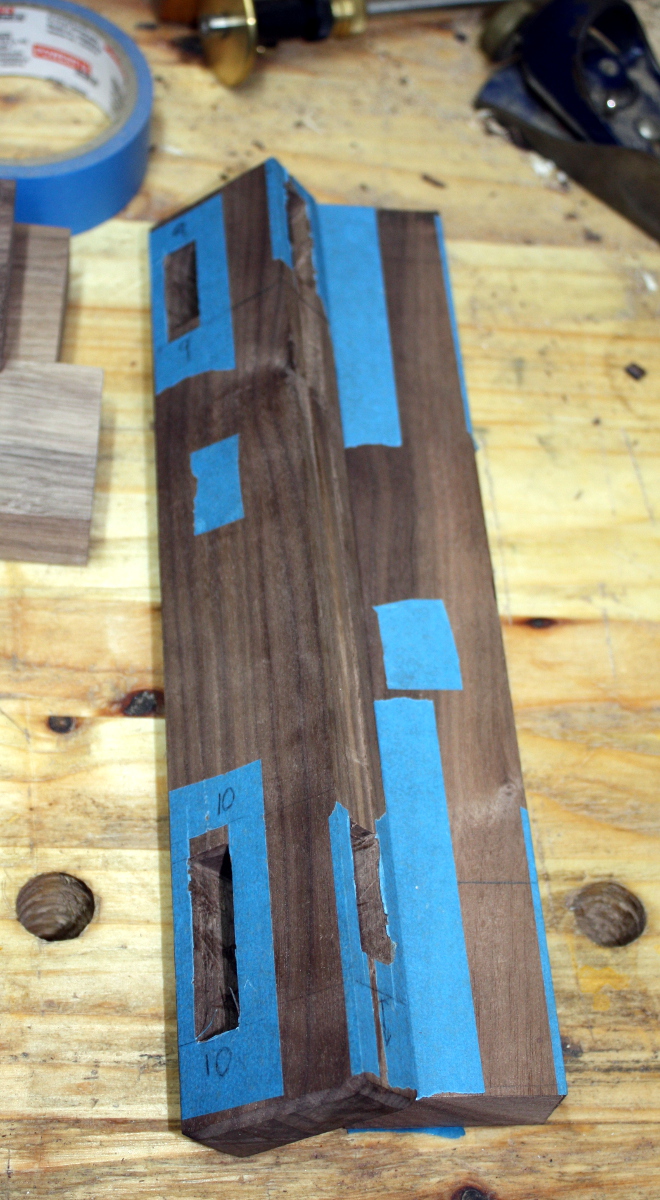 The new mortices for the end panel are within a millimeter of the other mortices for the side panels. In one case, there's an actual small breakthrough.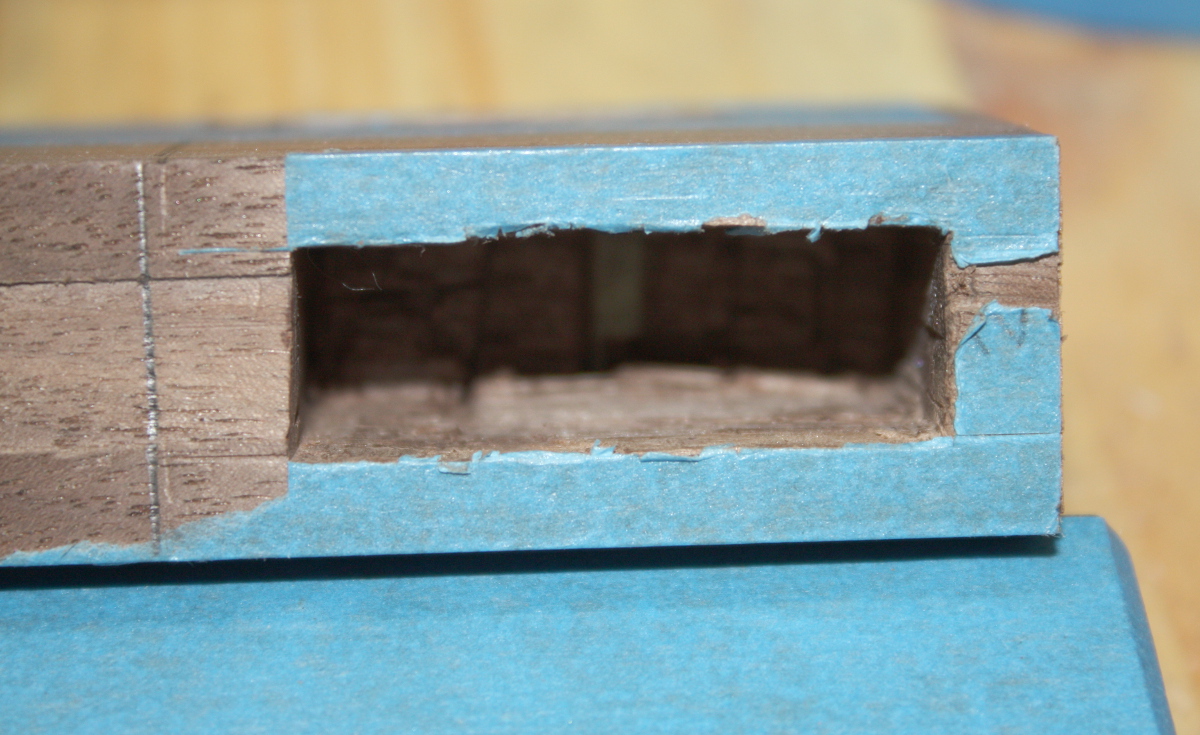 But it held and that's one down. Then on to chopping mortices in the steambent upright, which is equally stressful because if you stuff it up, it's a lot of repair work.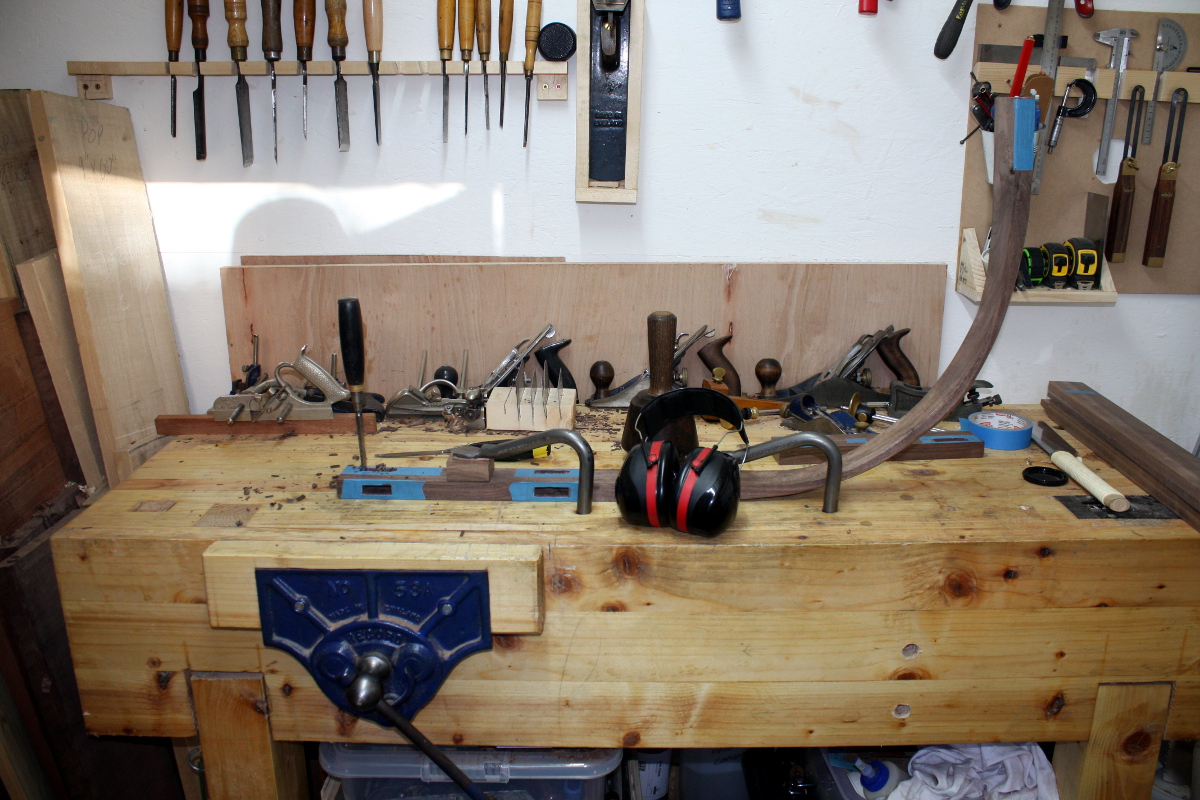 Awkward to chop too. There was a bit of spokeshave work before this, I figured do that before cutting holes in the thing…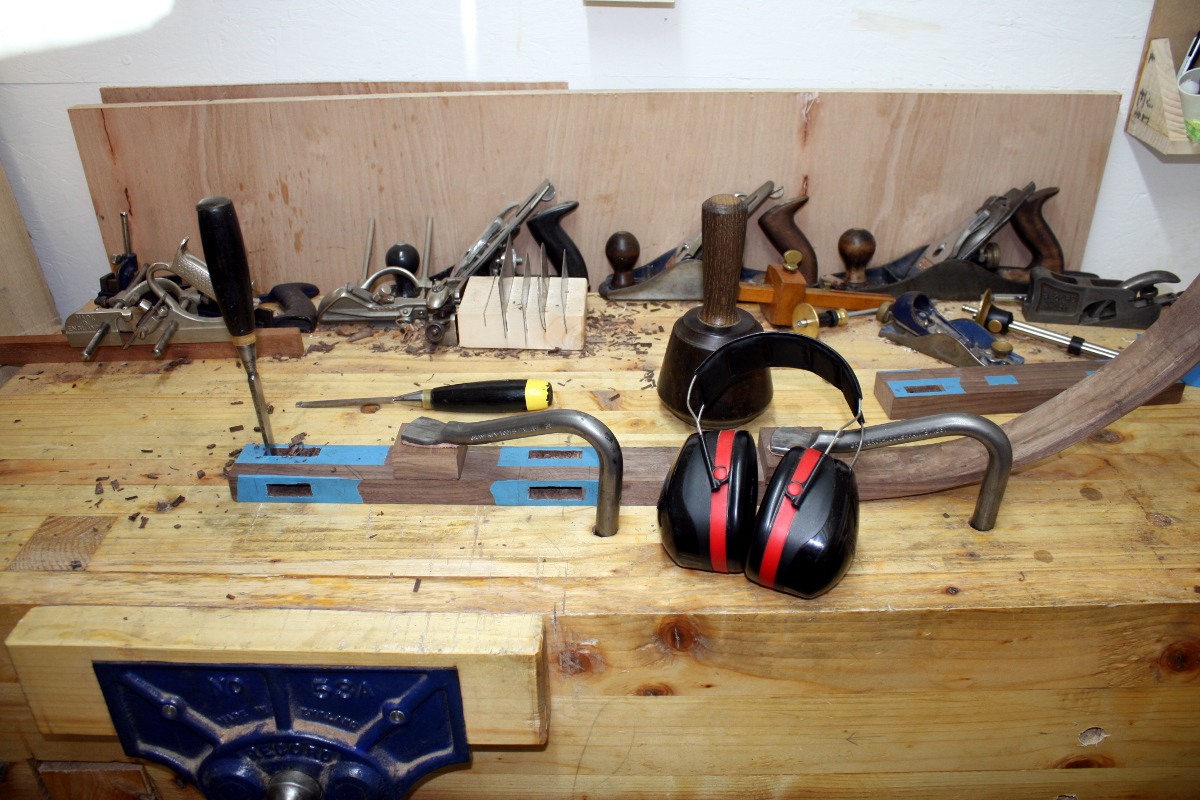 The holdfasts really do make this a lot easier.
Then assembly and fettling…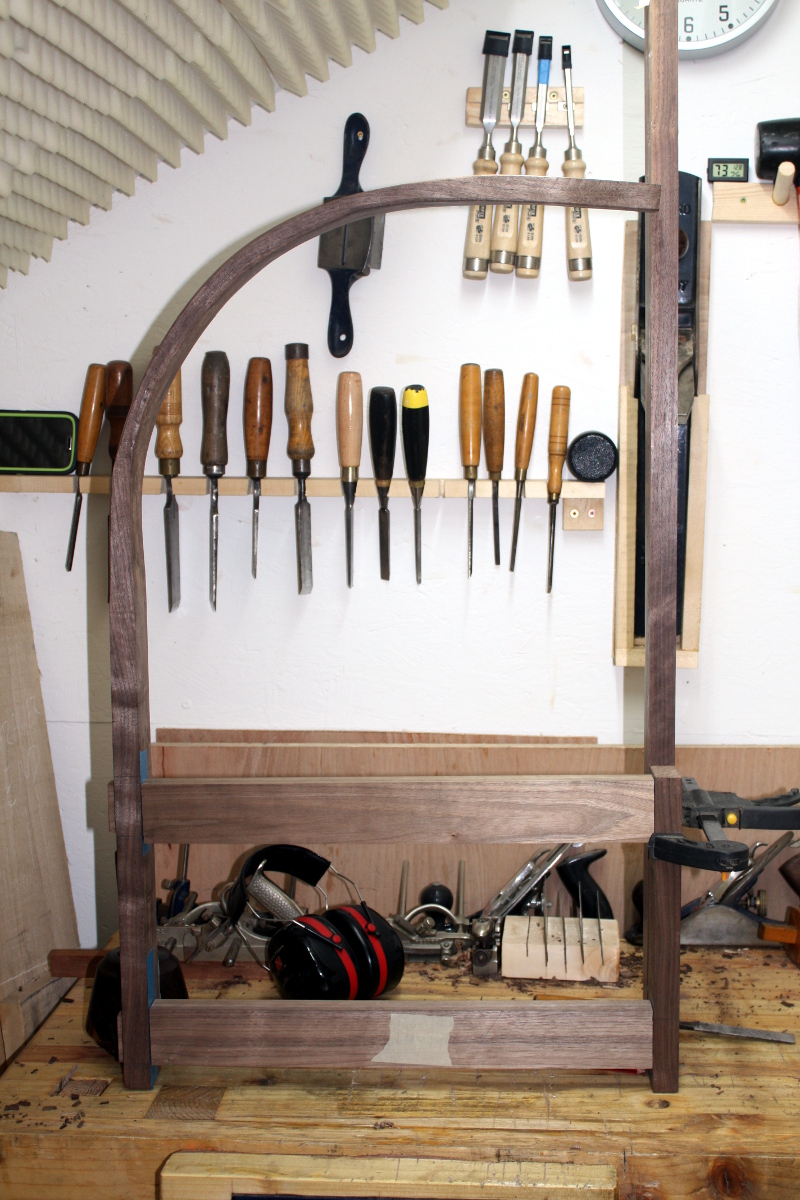 Ah, feck. Can you see the problem?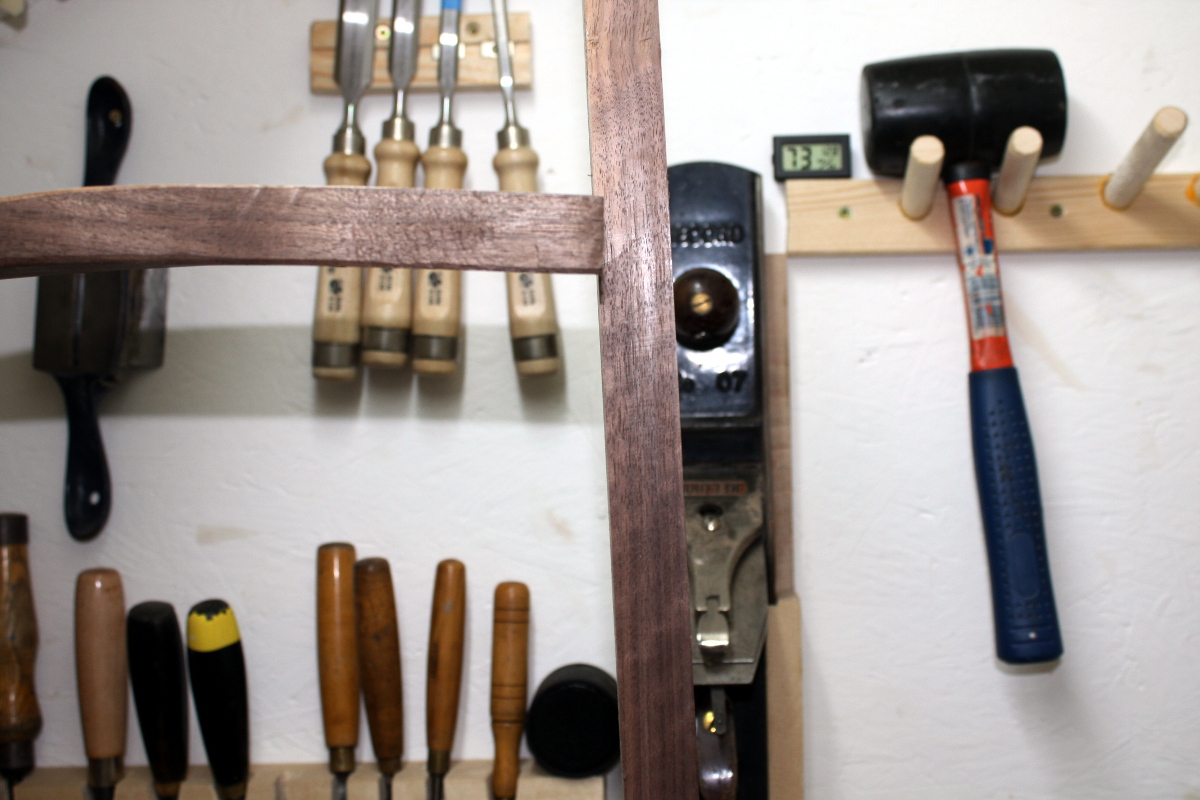 Yeah, I'm going to have to rethink how the crossbar at the top attaches here. Poop. The earlier idea of the tenons being on the crossbar and going in from the side probably won't work. Tenons on the uprights and mortices in the crossbar I suppose.
Then get on with the panel as I can do that now. Squared up the end grain, then marked off the right width, ripped off about 2cm of material to get to final planed width. Took out a rebate with the #778: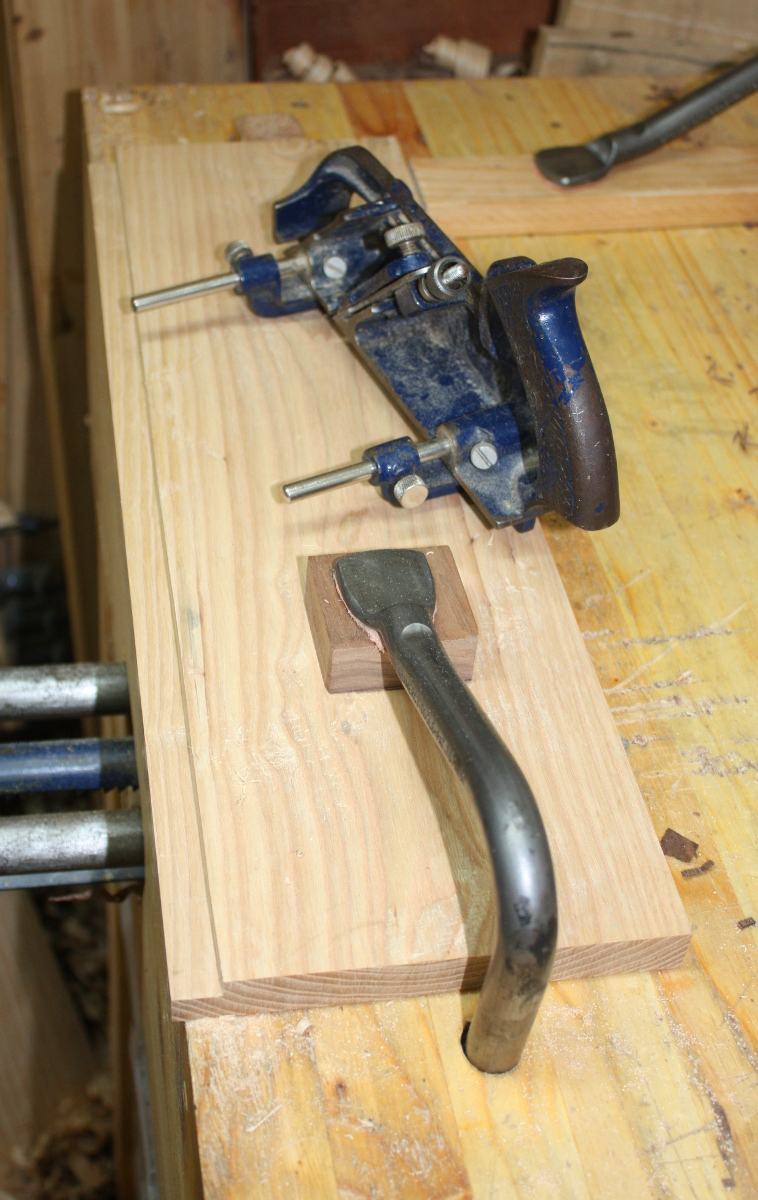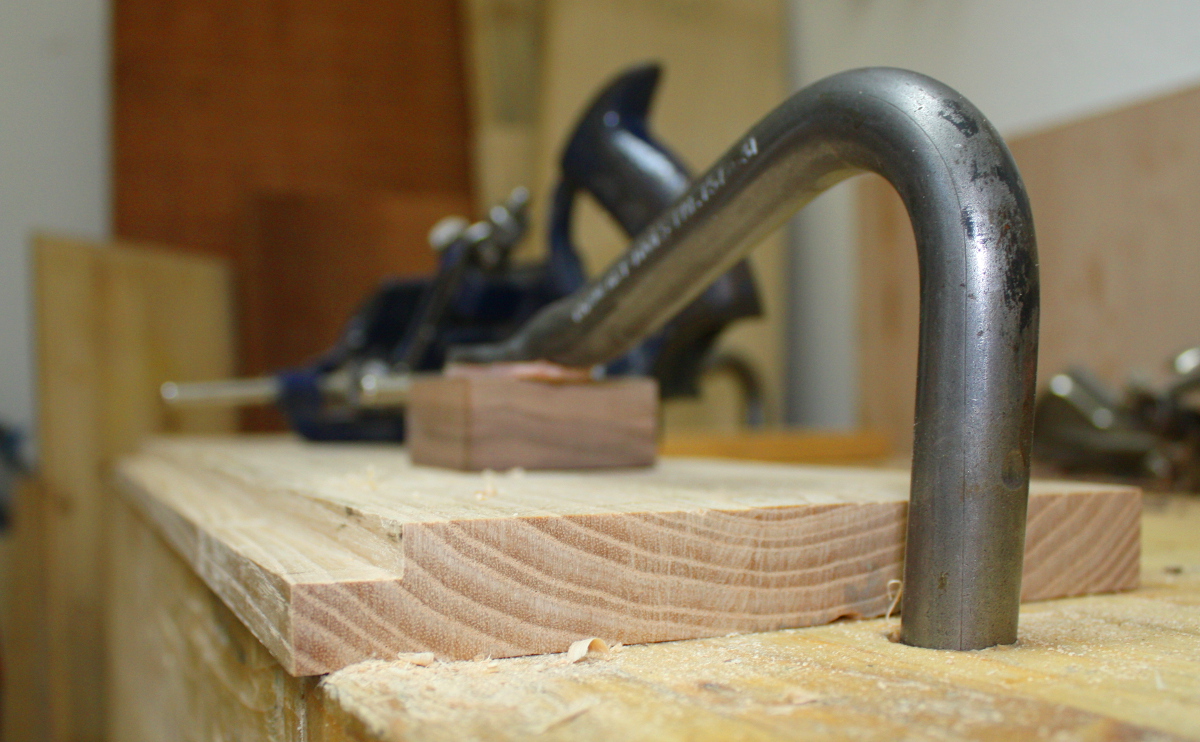 And then flip the board over and push it in from the edge a bit and use the jack to plane a small bevel on the panel. Then it's fitting and fettling and…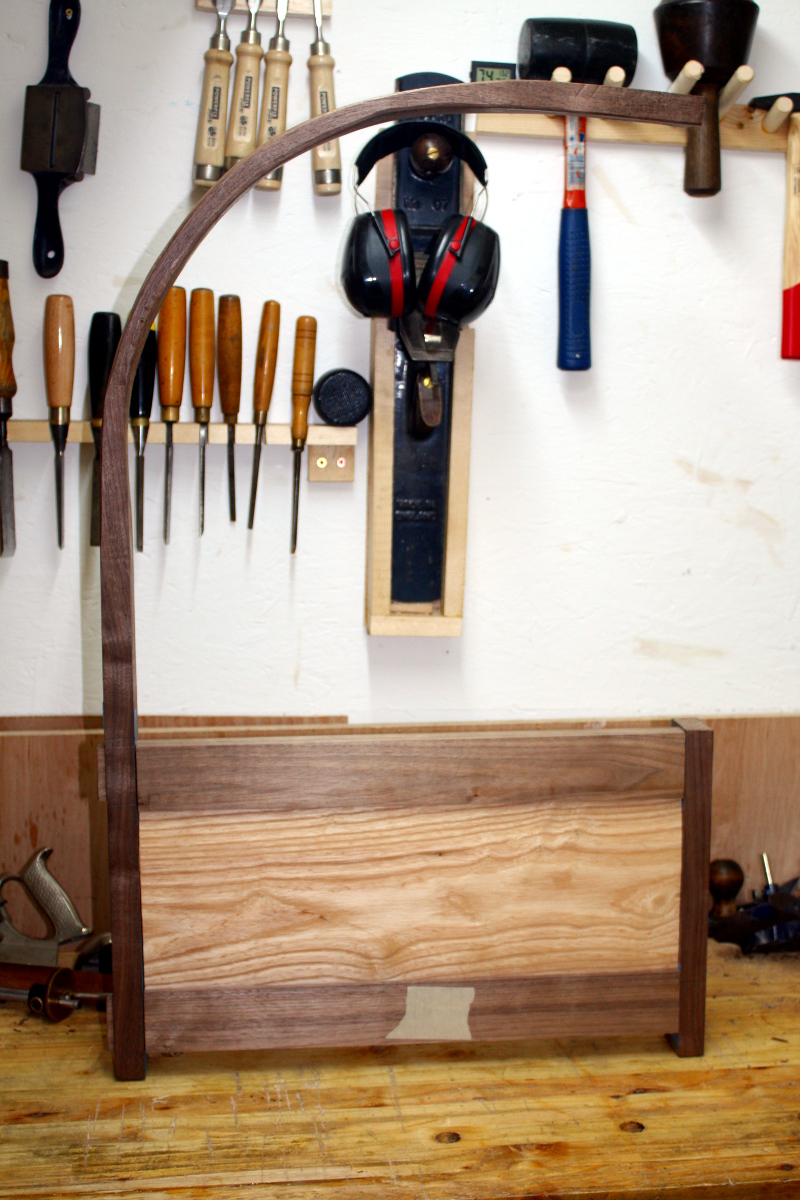 Not bad so far. That's the three side panels done now, leaving only the top panel to be set in place, I'll wait to get the crossbar idea sorted first, then I'll rip that panel to width, do the rebates and bevel, and use either the #44 or the #43 to cut a groove for it, bearing in mind that the bars getting that groove already have one groove on the bottom for the side panels and will have mortices for the slats as well. It'll all be grand when it's all glued up, but during construction it's going to be a bit fragile…