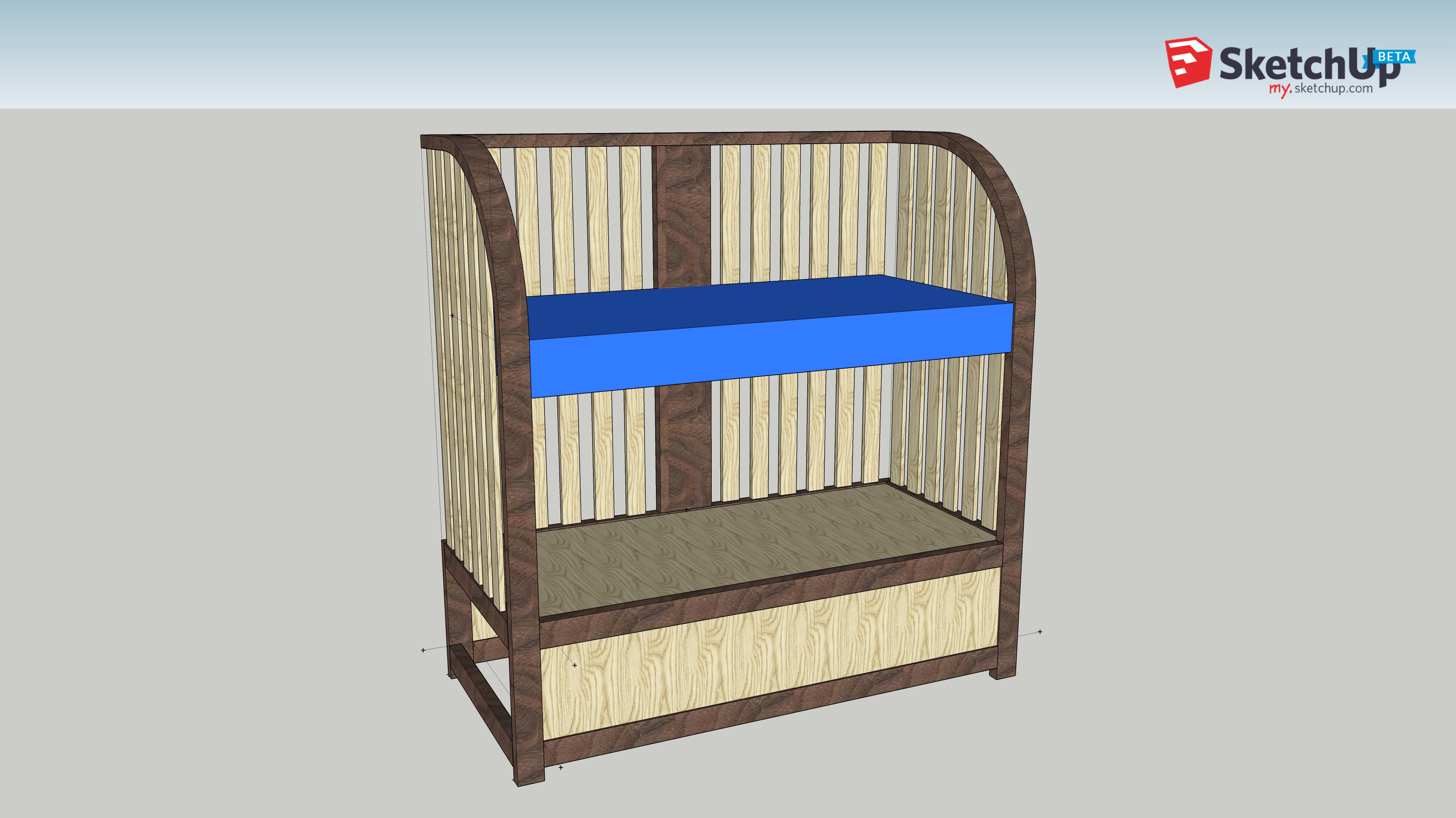 Problem with knowing you have N slats to get prepped is that that's a nice countdown type task, just doing the same thing over and over with a nice number ticking away. Then it hits zero and unless you're prepped, you have no idea what you're doing next. Which is where last night's shed time went. I tried out the new arno burnisher I got for the card scraper (Chris Schwartz was right, get one) and put away some new small c-clamps at least temporarily, I played with the new lens for the camera (just a basic kit lens doing 18-55mm because if you're in a six foot deep shed taking photos of a five foot wide bench, a 40mm prime lens is just not helpful).
But all I did on the crib was prep one board I had set aside for the frame, plane it to smooth (not square) and rip it in half to give me two 2-and-a-bit inch wide rough blanks.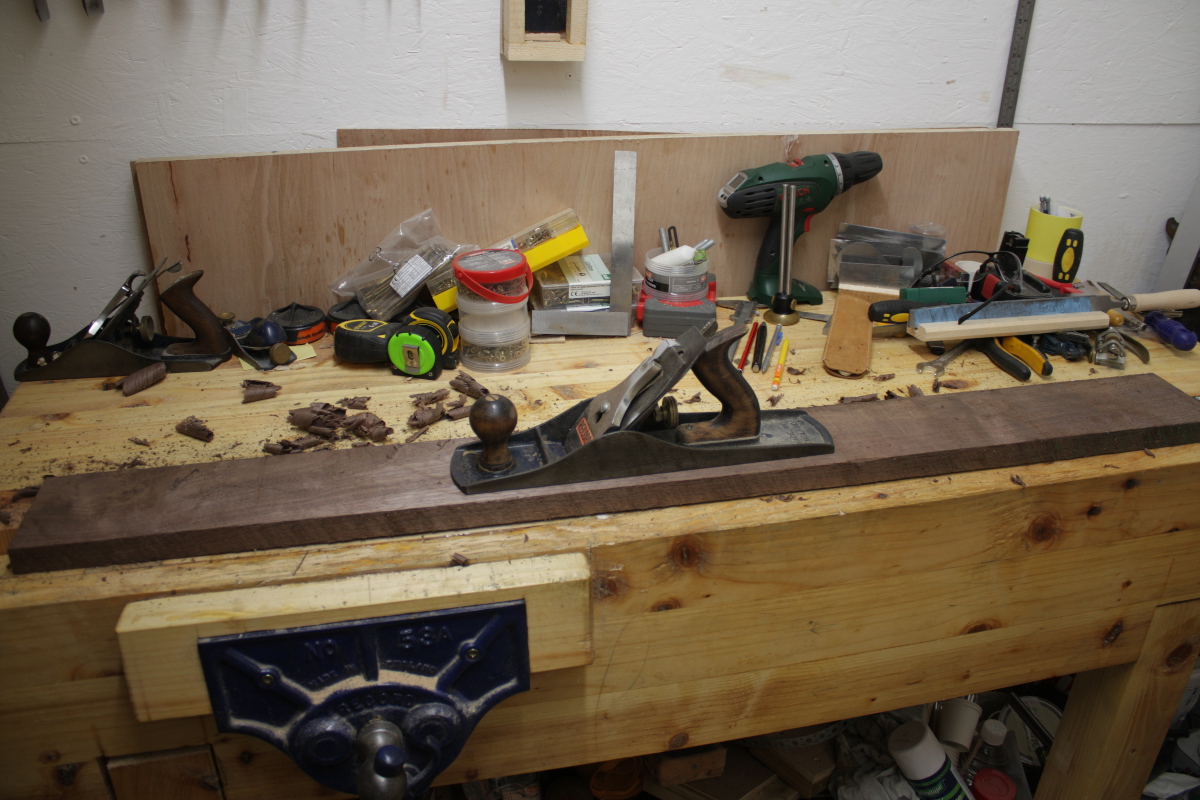 The ryoba shot through this stuff like it was on rails. Walnut's expensive, but it just does everything so cleanly compared to something like pine. And now I have three blanks to make two steambent frame pieces. But after that I ran out of to-do list, which is one of the more irritating and weird annoyances. So I took stock of all the walnut I have left to prep a cutlist, and I played some more with the camera.
Same lens, varying from 55mm (the close-up) to 18mm (the wideangle shot). That bench still needs a lot more tidying and that wall needs a lot more holders.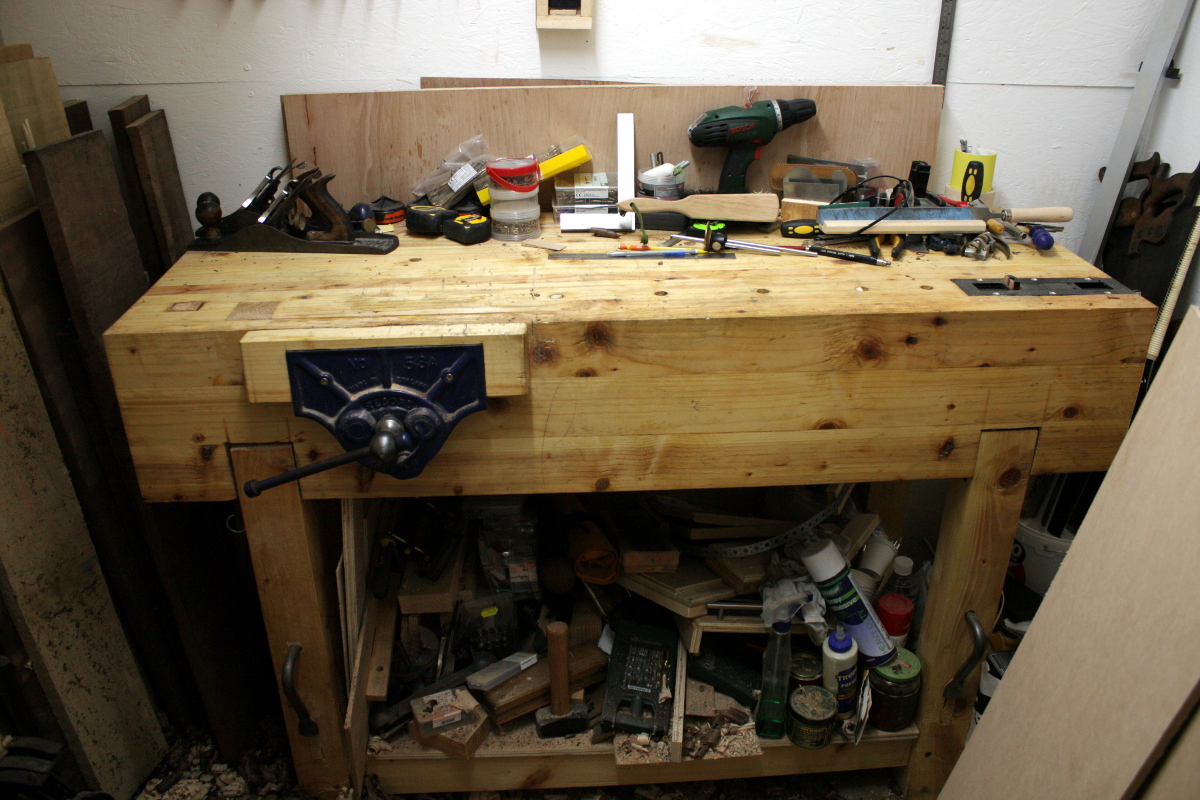 Could stand a box or two for storage of finishes and the like too. Hmmm.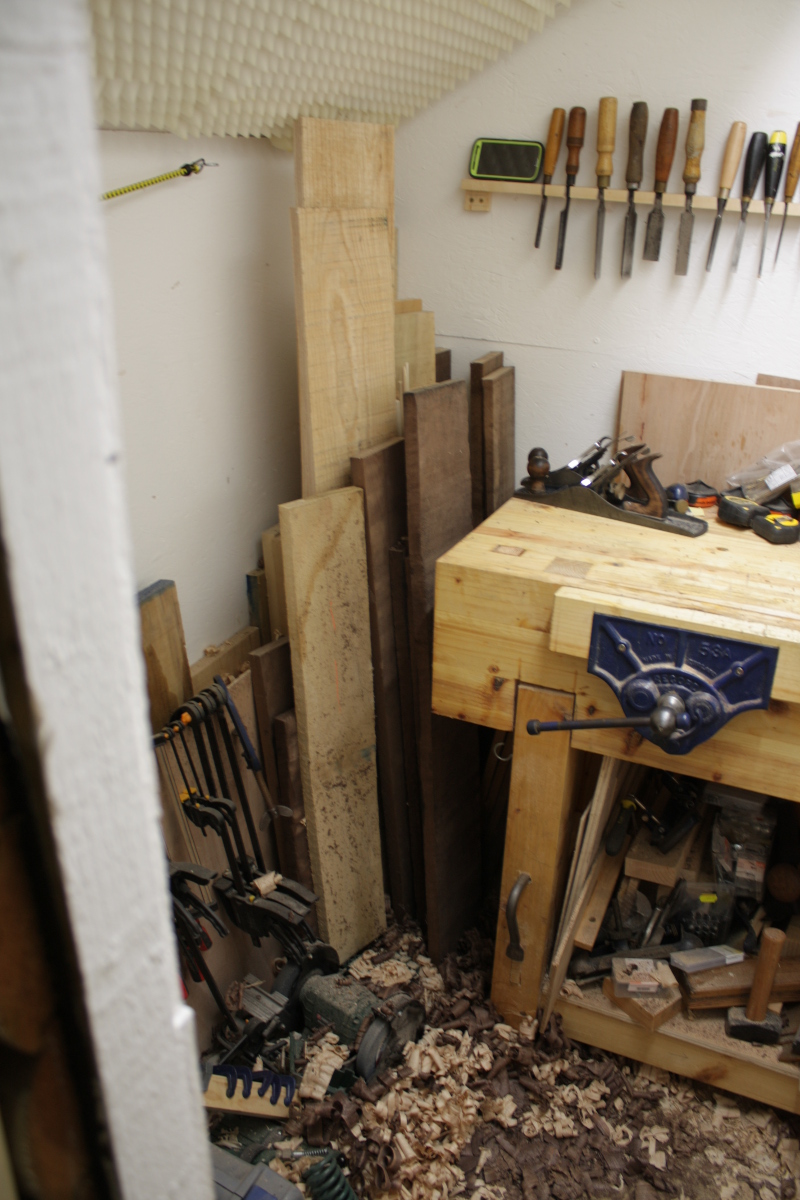 And the clamps and the grinder need homes. Lots of shed-related tasks that need a little thought and sketching and a bit of work.
I did get an hour or so to play with Sketchup and take my notes from my notebook and put them into that to get a more formal picture of what the design should look like (I find this is handy because it's sort of like a rehersal build – you spot small things like off-by-an-inch measurements that cause things to get in the way of other things, you can visualise the finer details more easily when you have an accurate structure to put them in and it gives a fast way to see the design from several angles just by right-clicking and dragging the mouse about.