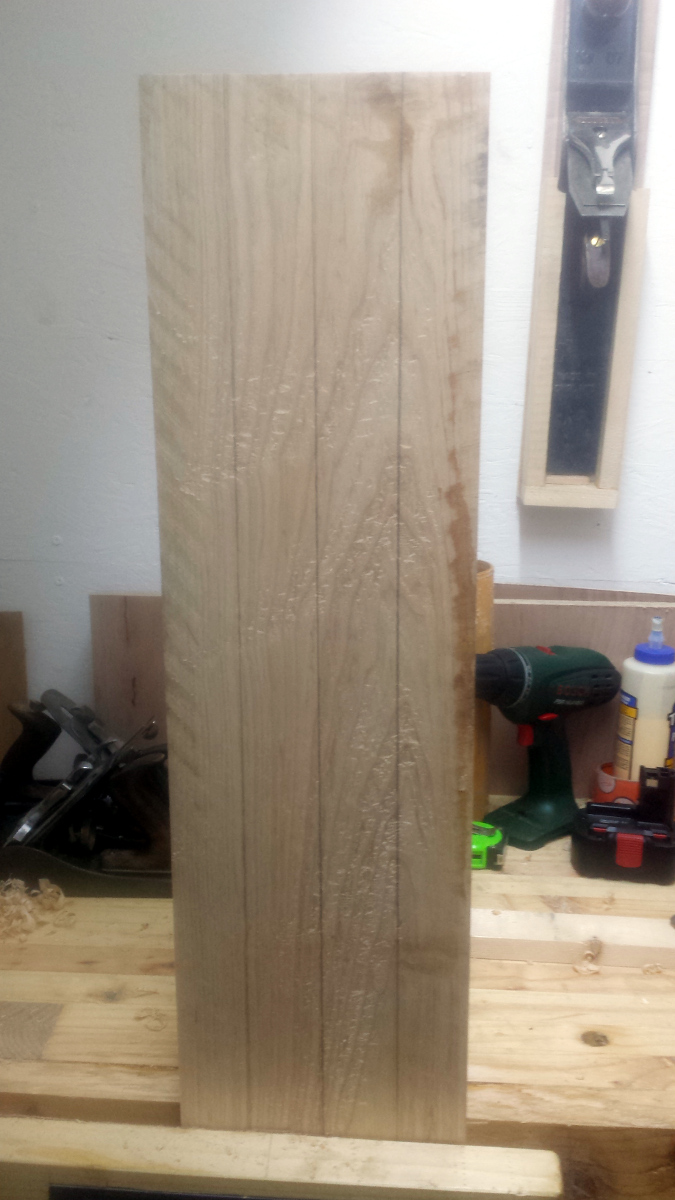 So, take two. After the mess of the first board, I'm going to try this a different way. I started by surface planing the next board just to clean it up, and then marking out the slats with the slat template before resawing it: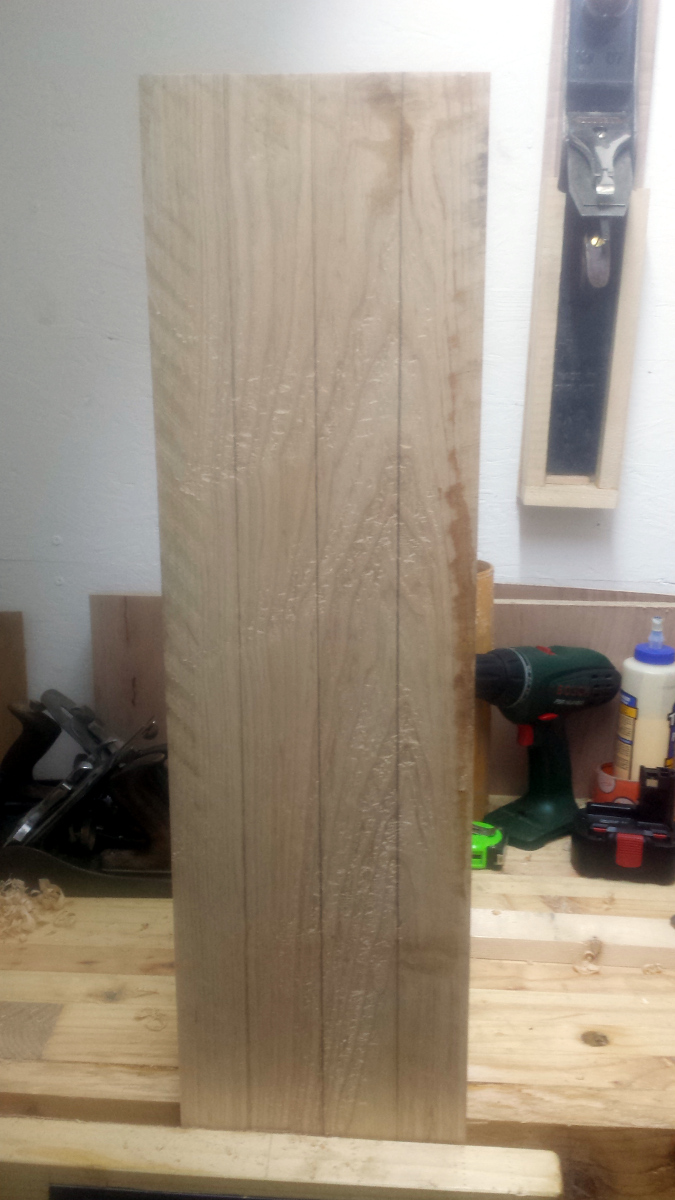 You may notice that there's a pretty big bow in the board across its face: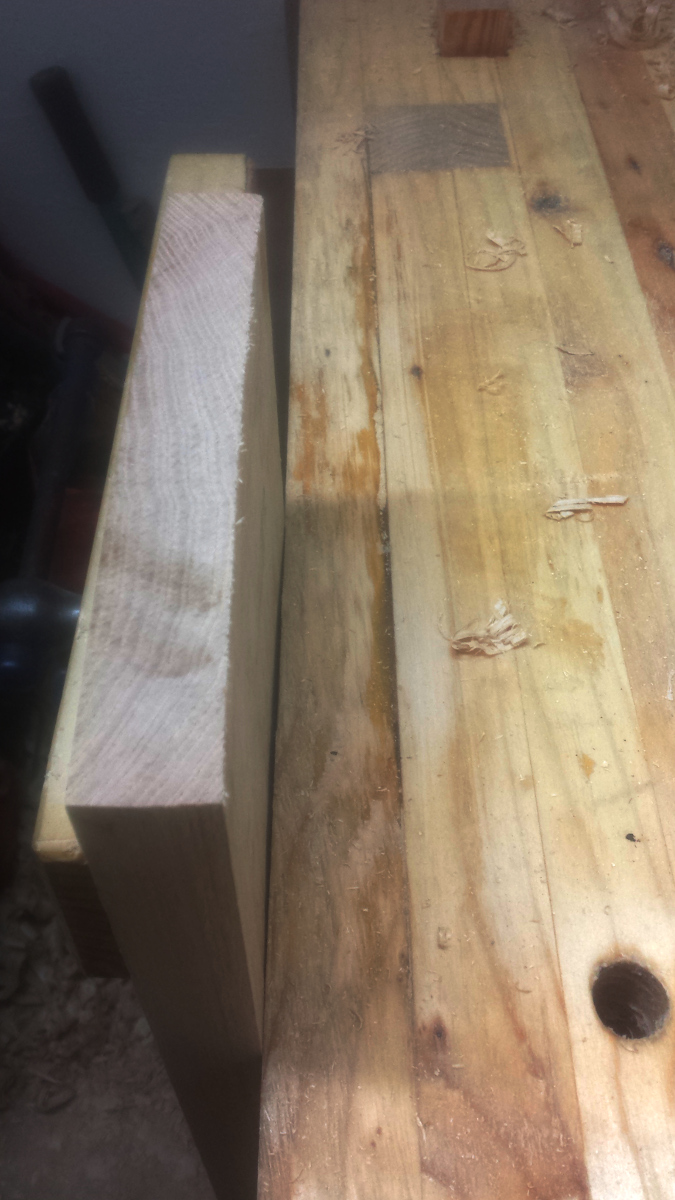 I didn't try to straighten this out by planing (I'd lose too much thickness for one thing), but instead I ripped the board down for four smaller boards that still need resawing and will yield two slats in an ideal world; but with the resawing work reduced from 8″ to 2″, I might be able to do a tidier job of it and reduce overall wastage: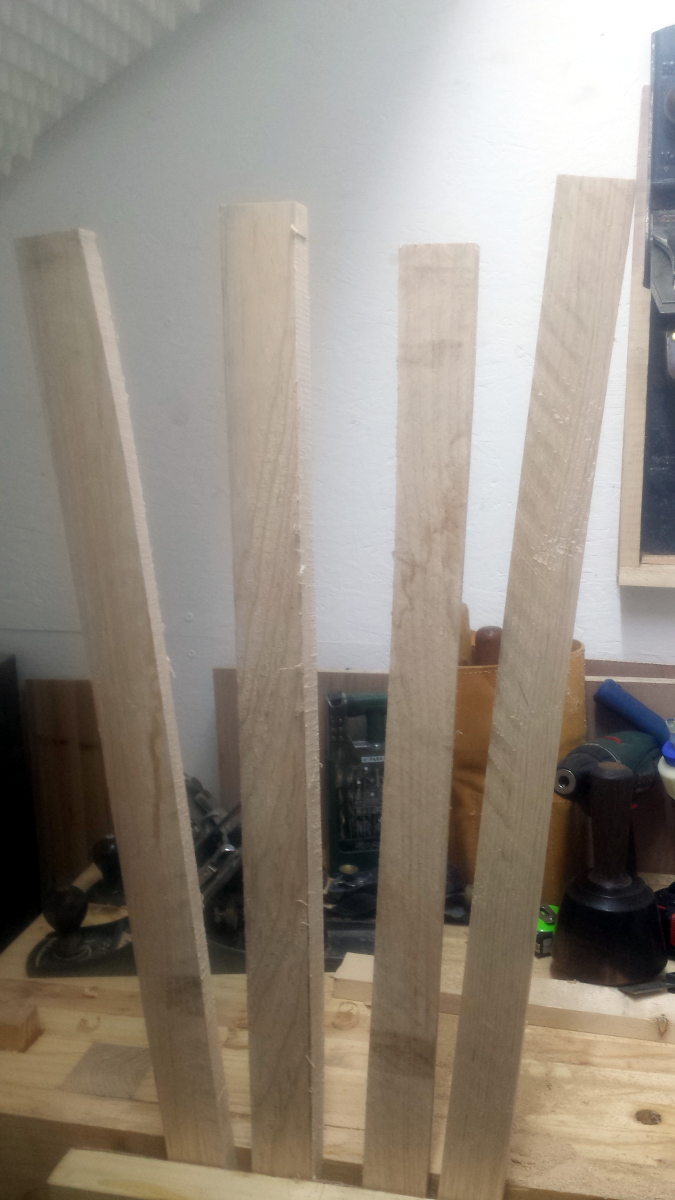 We'll see if it works over the next day or so.
I also made up a very basic quick jig for holding the disston saw in during sharpening (seriously, it's a hole drilled in a lath and a single cut down the length of the lath stopping at the hole, not every jig is complex), so if my saw file has arrived in the post today like I think it has, I'll try sharpening it again for more testing.