Ray asked to see what the output of the kada2 script I've been working on looks like – only problem is that I've been using a real datafile for development, so it has people's names in it. To avoid any shoutyness, one quick python script to read in the members.kda file and write it back out to test.kda with all the names changed to John Smith; then a quick run with this file as the members.kda file and some imagemagick conversions and viola, the current kada.py output.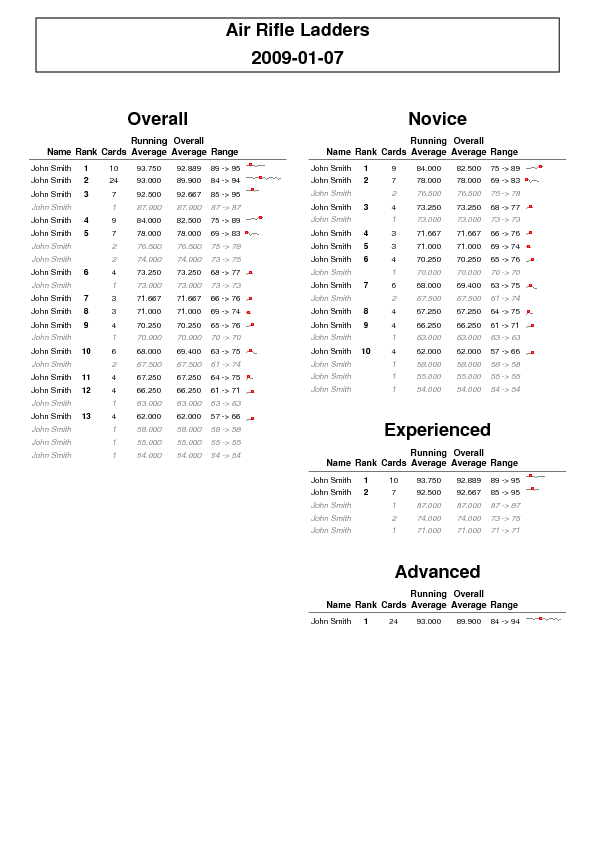 The free rifle ladders look identical to that page.
The next three pages are from report.pdf, and generally aren't meant to be posted for the club, they're more for the club committee to track stuff as it's happening in the club: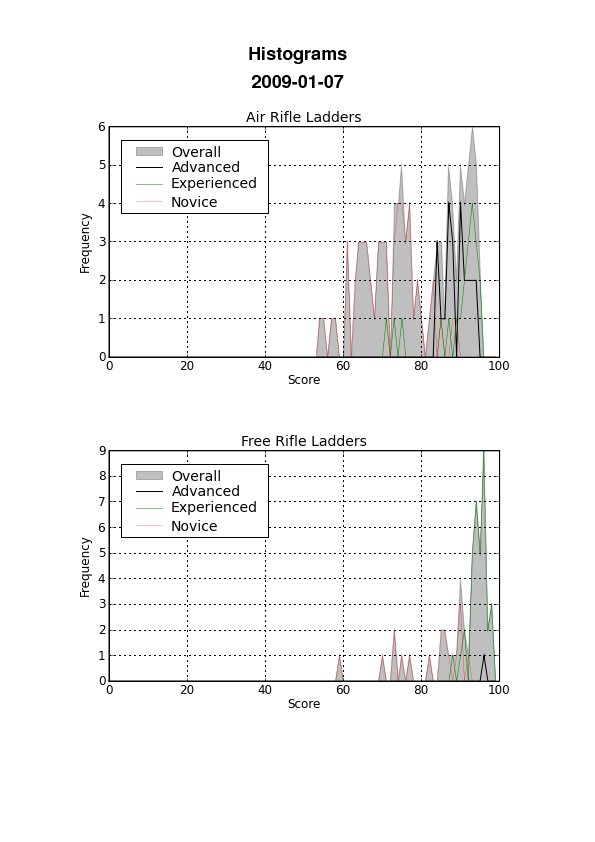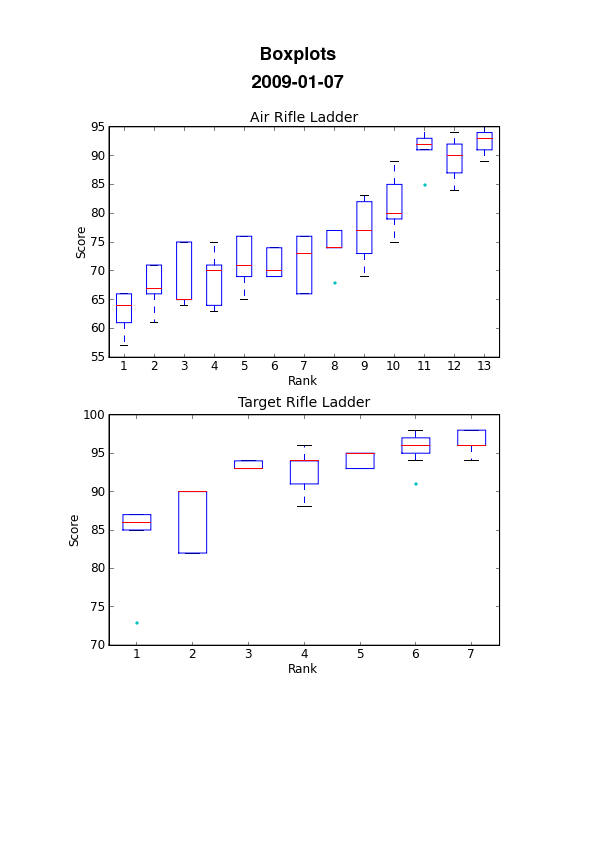 Those two pages are fairly straightforward (and mostly used to track performance of the folks who are shooting in the ladders for things like squad selection and so forth.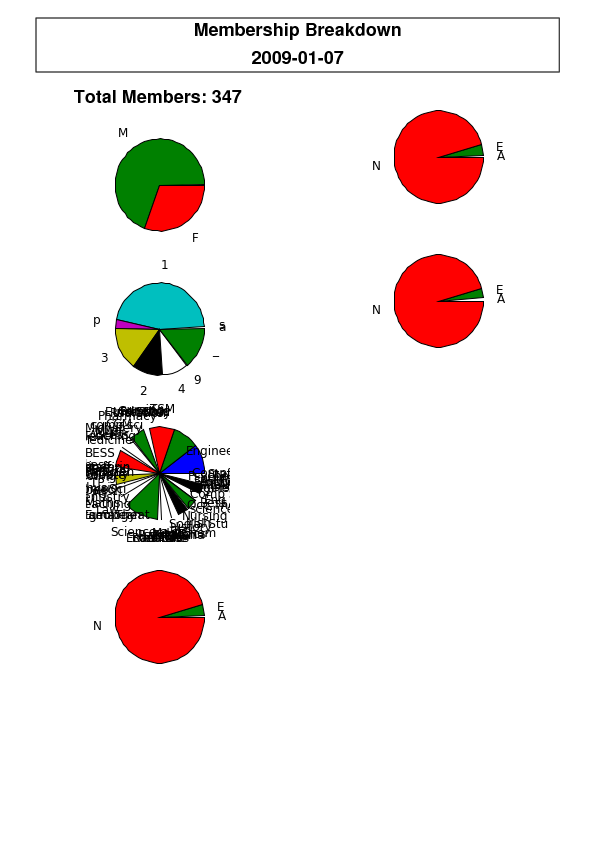 That page is somewhat less than perfect right now! The pie charts aren't awful for seeing what's happening, but the labelling is awful. More work required…
Here are the actual pdf files if you want them: