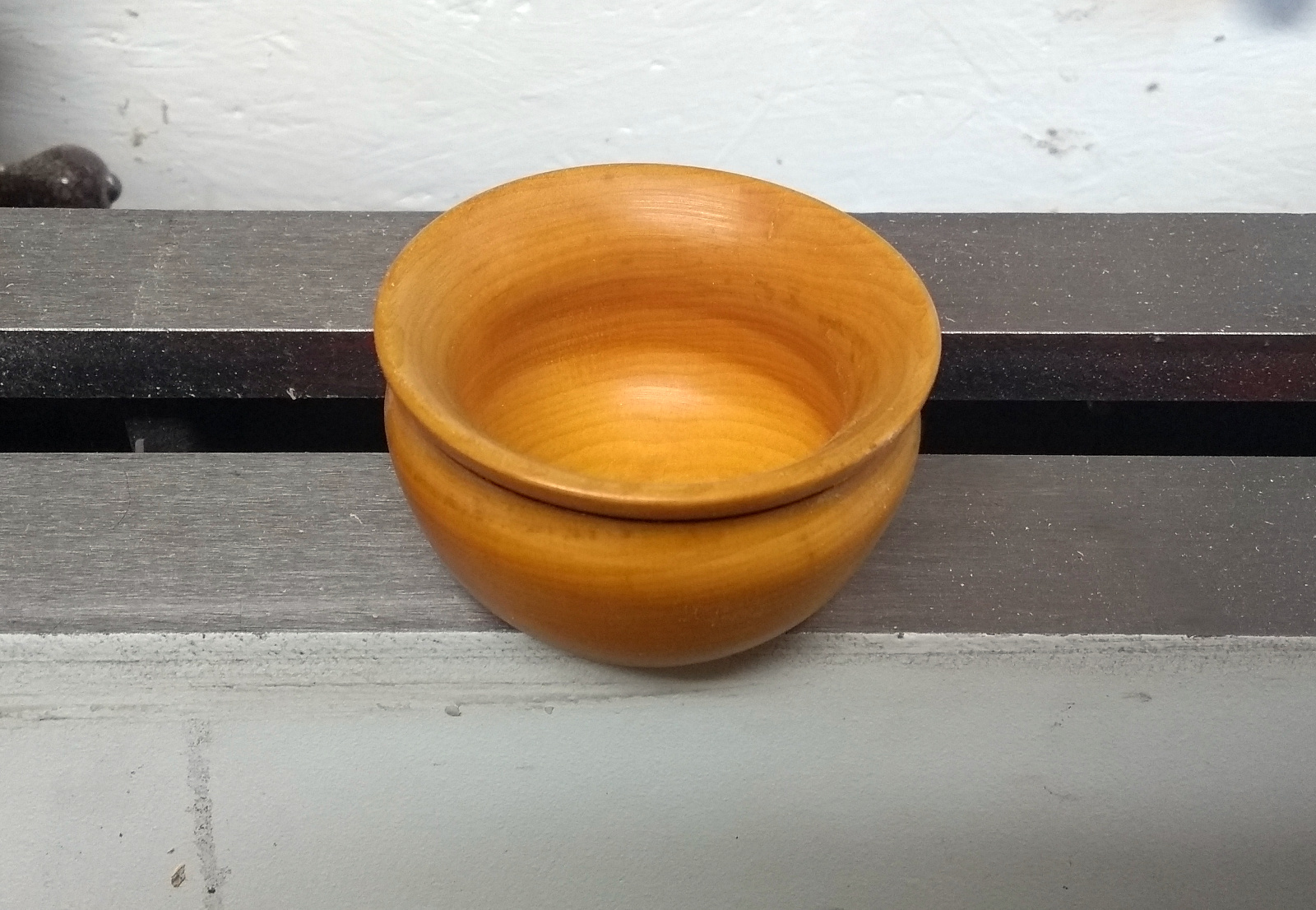 Well, I've never clamped anything to this side of the vice before….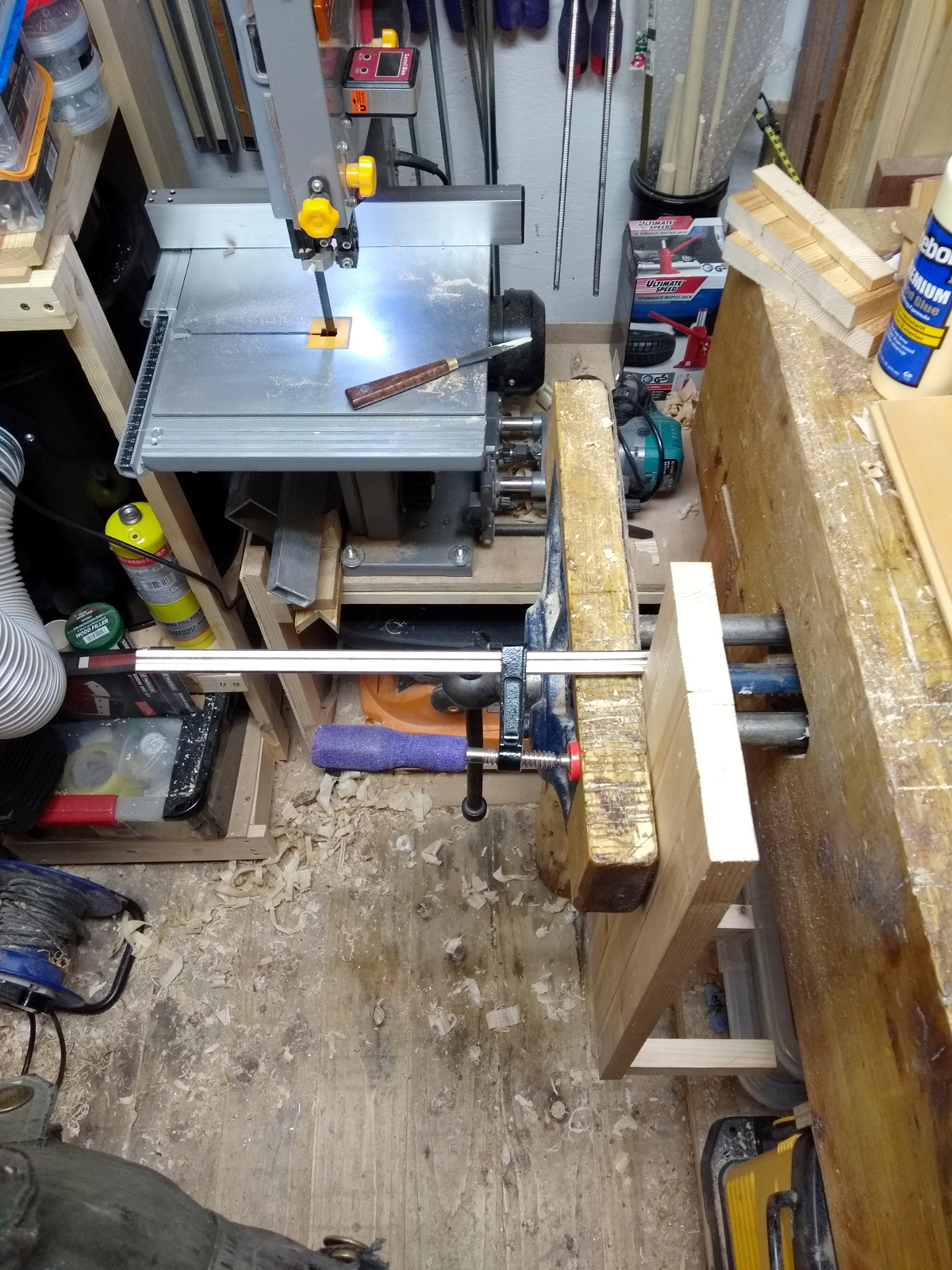 I couldn't move the boxes beneath the bench out of the way because there's nowhere for them to go, and I didn't want to spin the piece around because I was using the nailgun and I'm not quite ready to point anything at myself that has the word "gun" in the title just yet. But this worked well enough.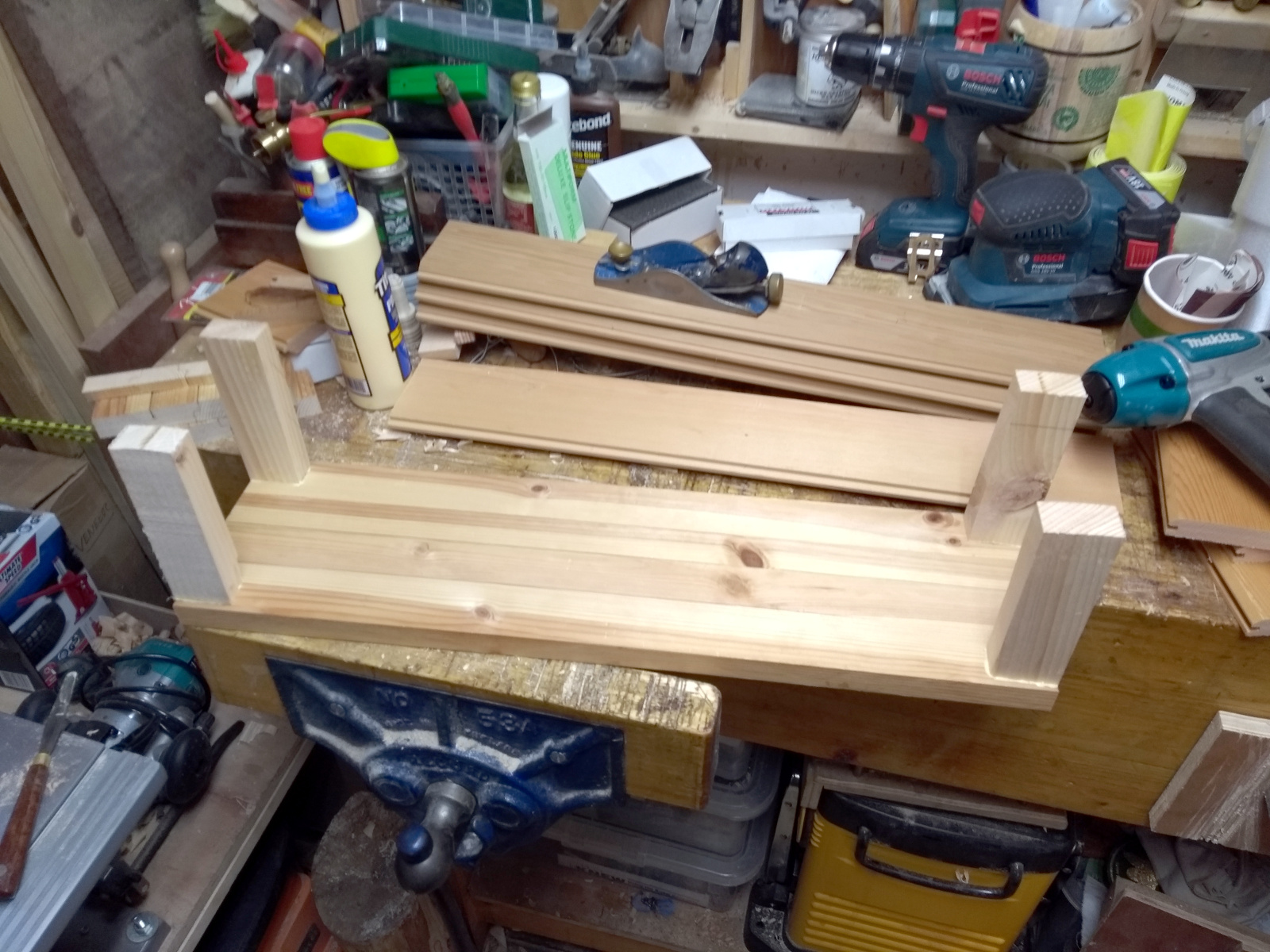 It's just scraps of pine – that base was actually a board that was in the living room for the last four years and I'd forgotten about it because it was up on top of a bookshelf. Some glue, a few brads and on we go.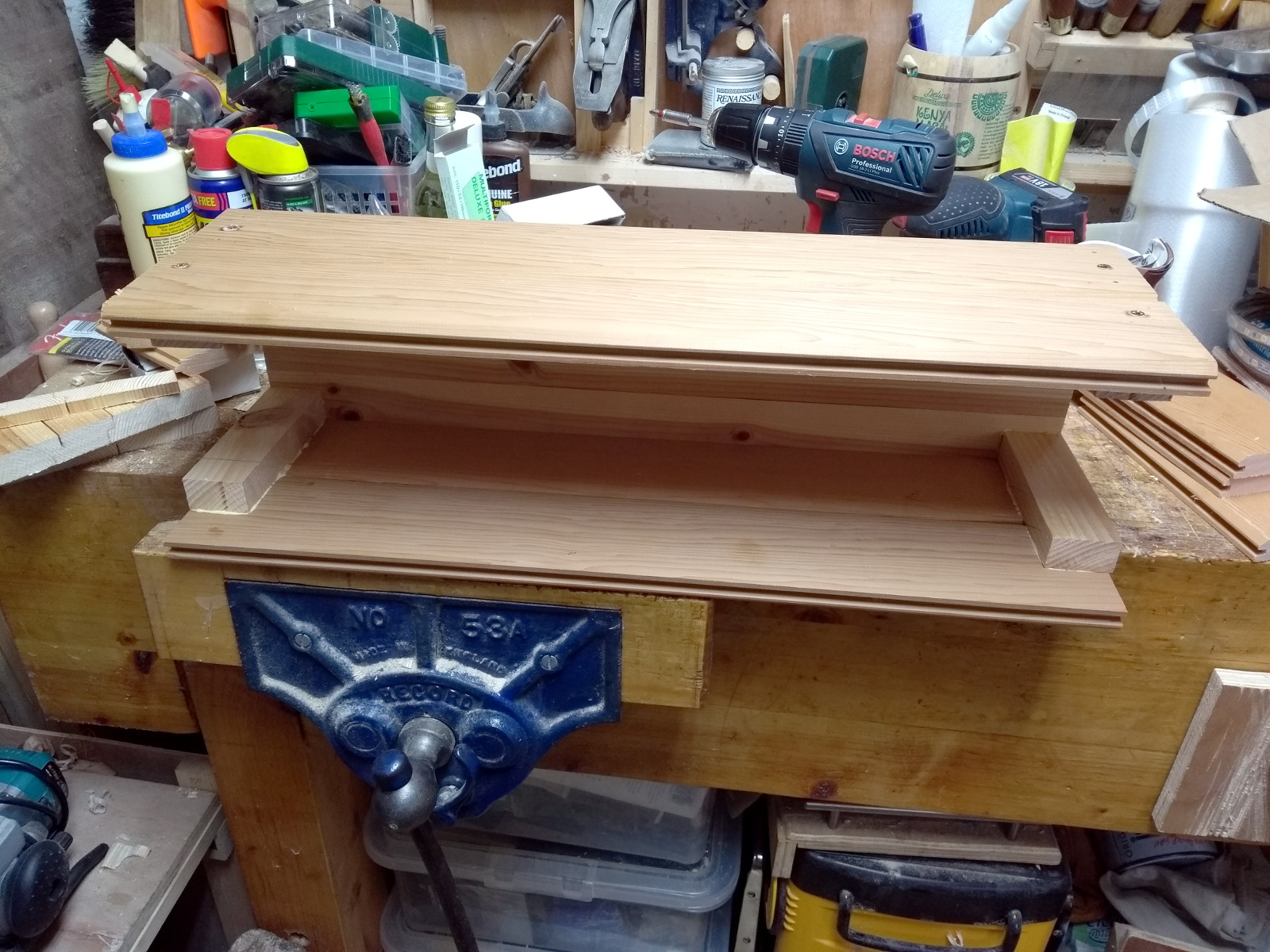 Again I didn't have brads of the right length here so glue and screws provide the holding strength and the brads just pin everything in place long enough for me to get the screws into it. The posts don't make it up to the top of the edges this time; not all offcuts are long enough. Oh well.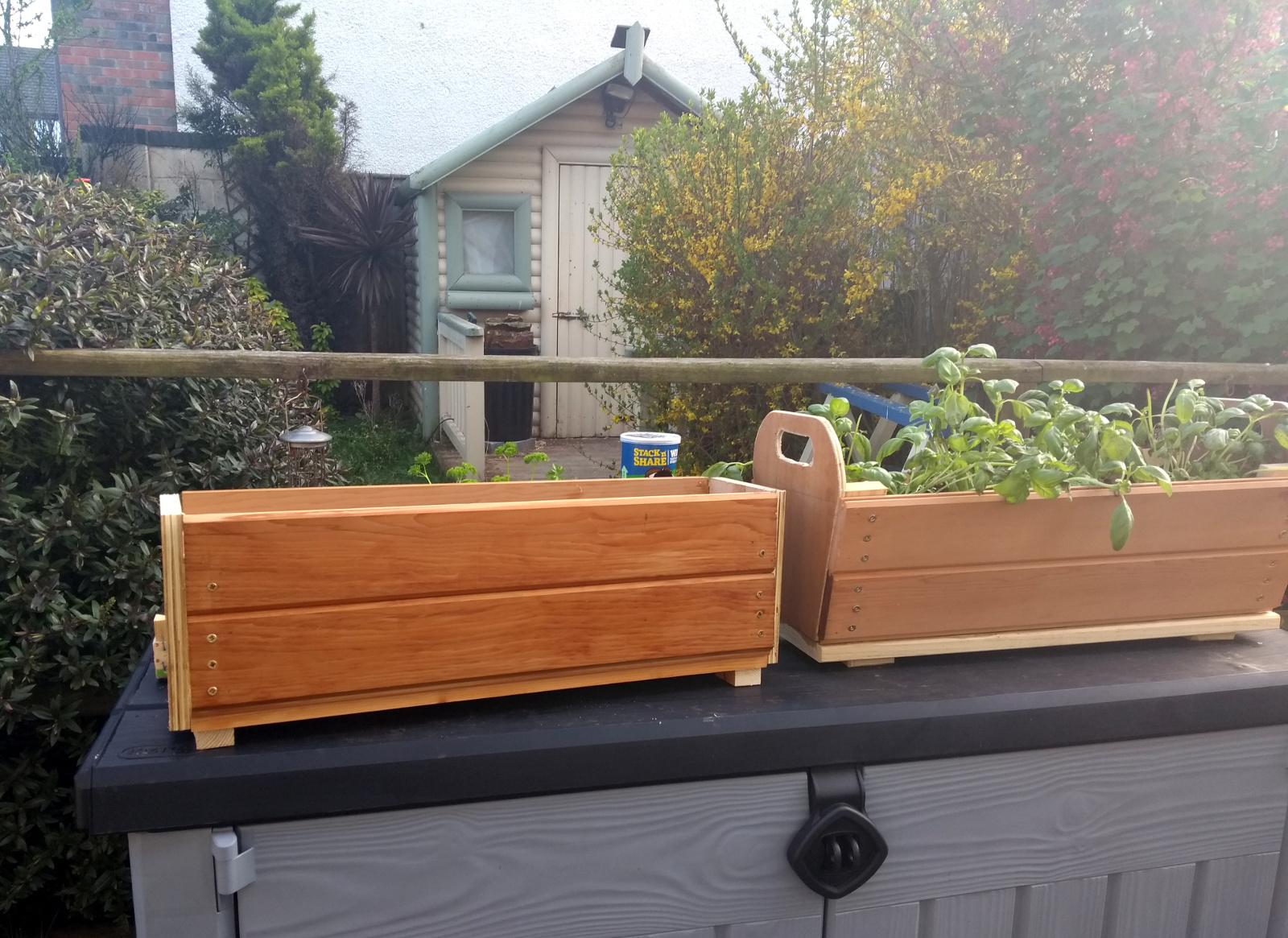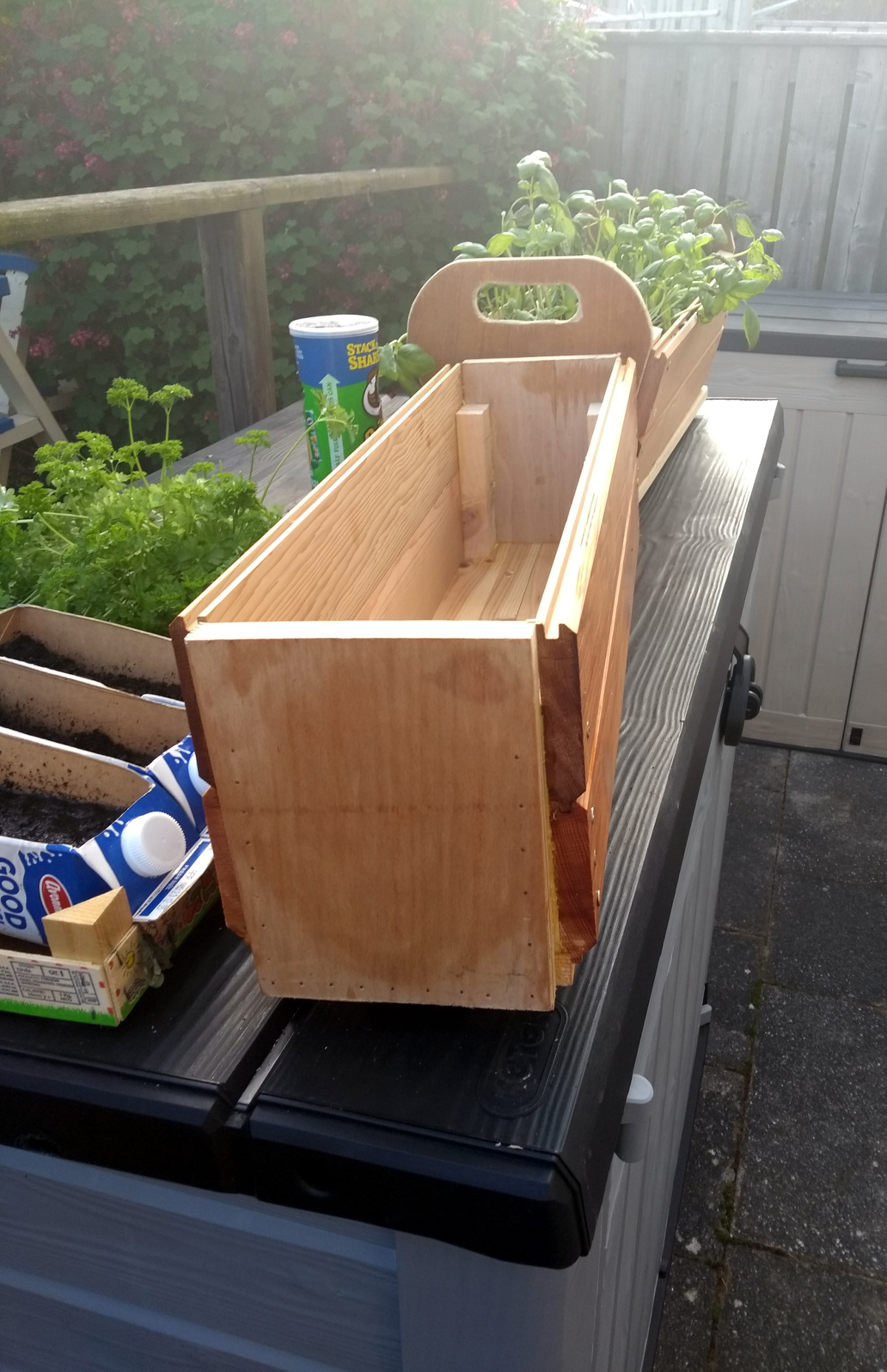 It's very rough-and-ready and I don't think it'll last more than a year at most, but welcome to making do in the Lock-in. It'll be grand. I slathered it with some BLO so I'll fill it with compost, coffee grounds, eggshells and plants tomorrow.
Did get a bit of turning in as well today.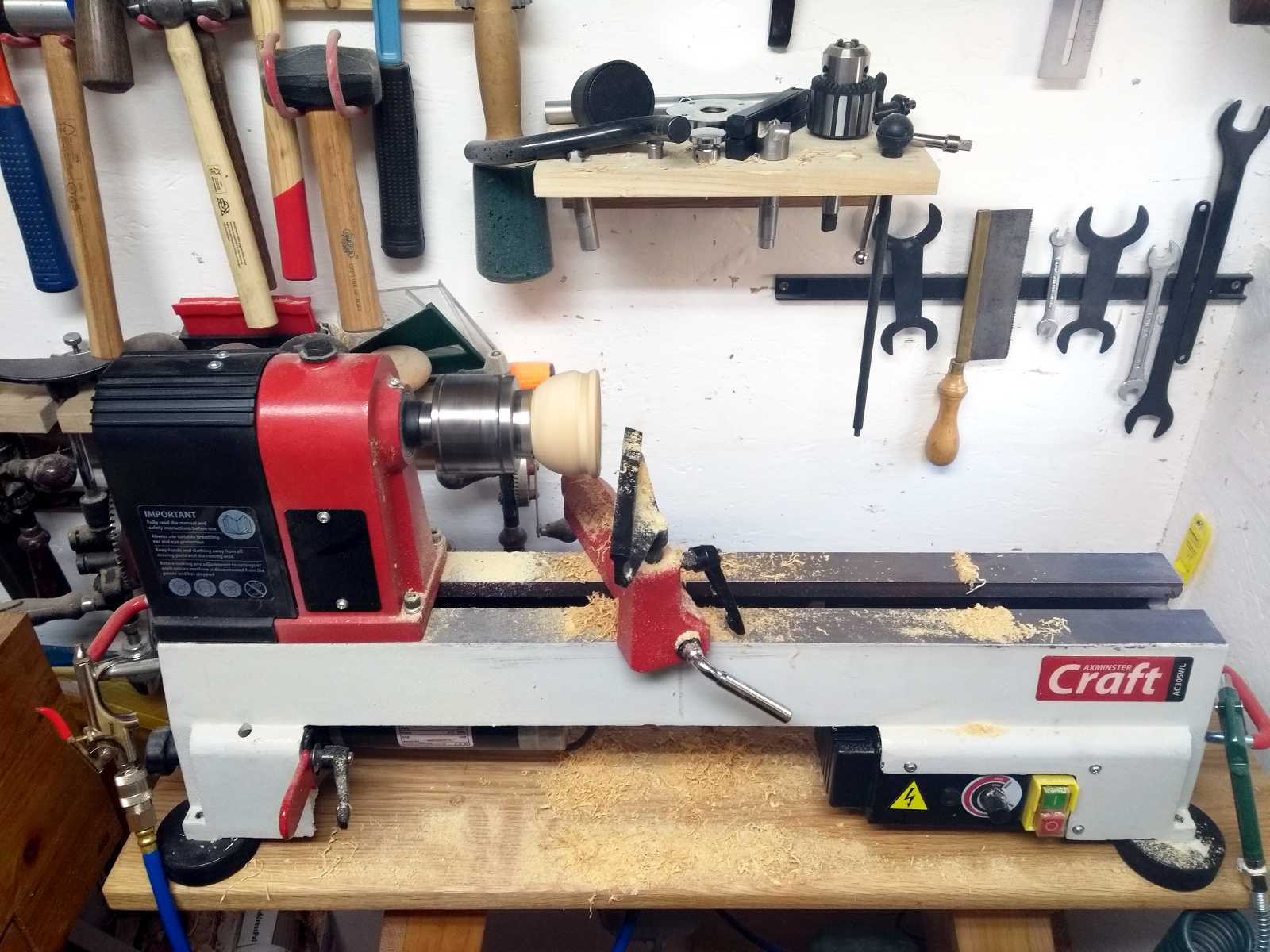 I didn't use the big jaws after all, I wanted to get this piece done quickly so I skipped the experimental bit and just repeated yesterday's process.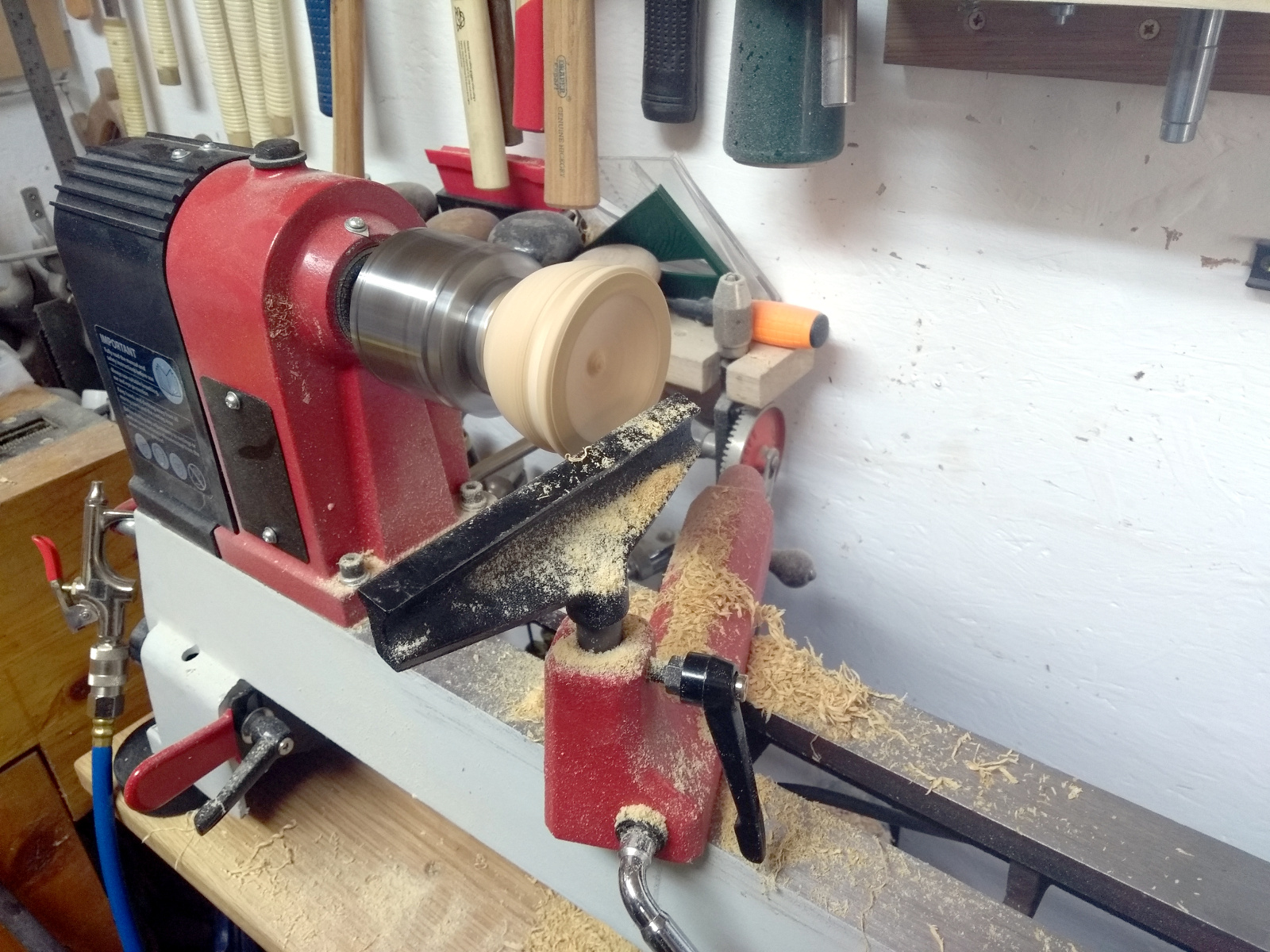 I was a bit more aggressive with the hollowing out this time, with the result that the walls are a bit thinner than the first bowl. And it went pretty well, with almost no catches (and I could recover the one I did get), though I did find myself wondering for a good 20-30 seconds what was wrong with my scraper when cleaning up the bottom of the bowl before I realised I had the sodding thing upside down.
Sigh.
Still, turned out nice.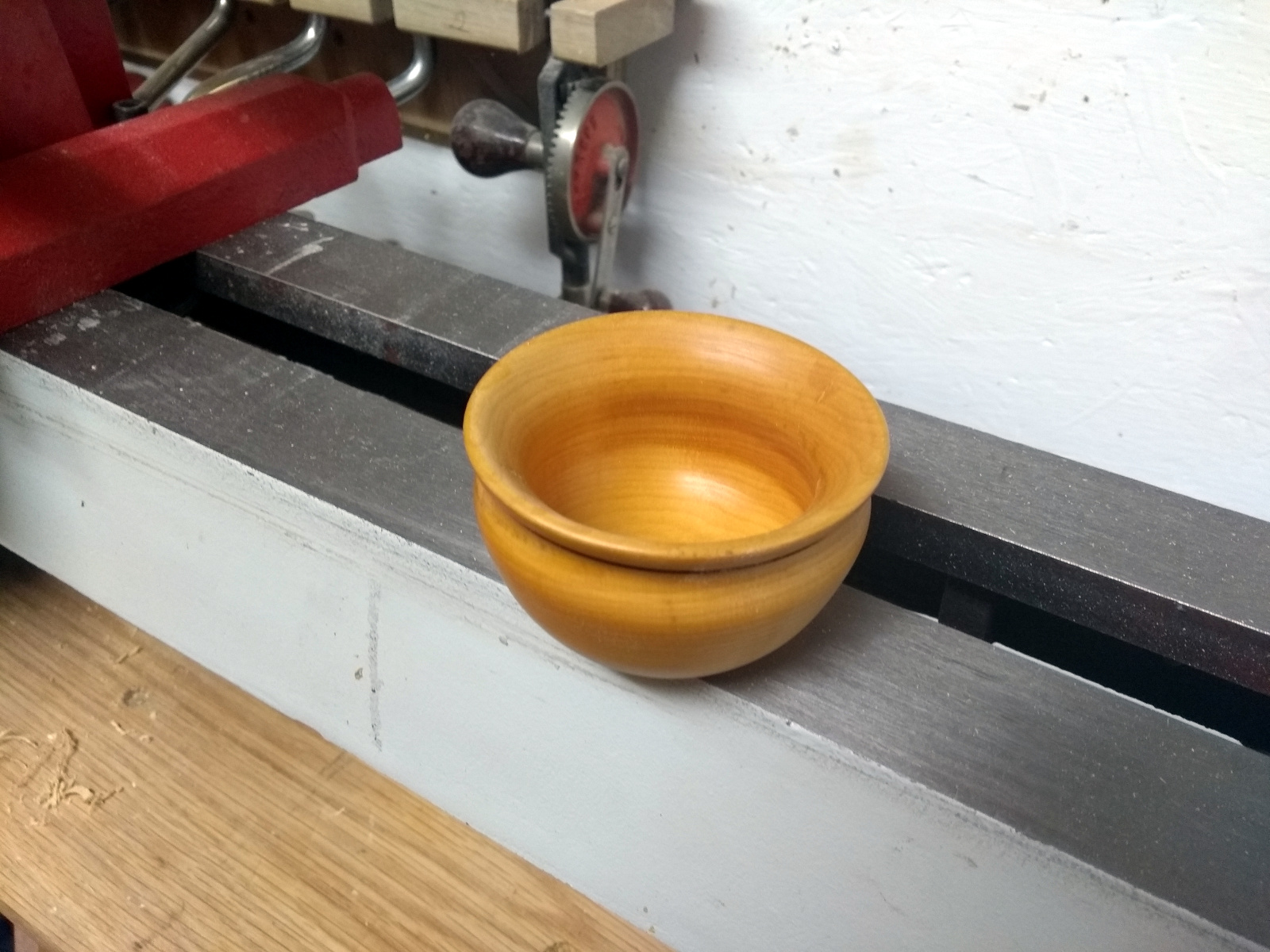 I like the burn line beneath the rim as well, I only put it in on a whim and it came out well.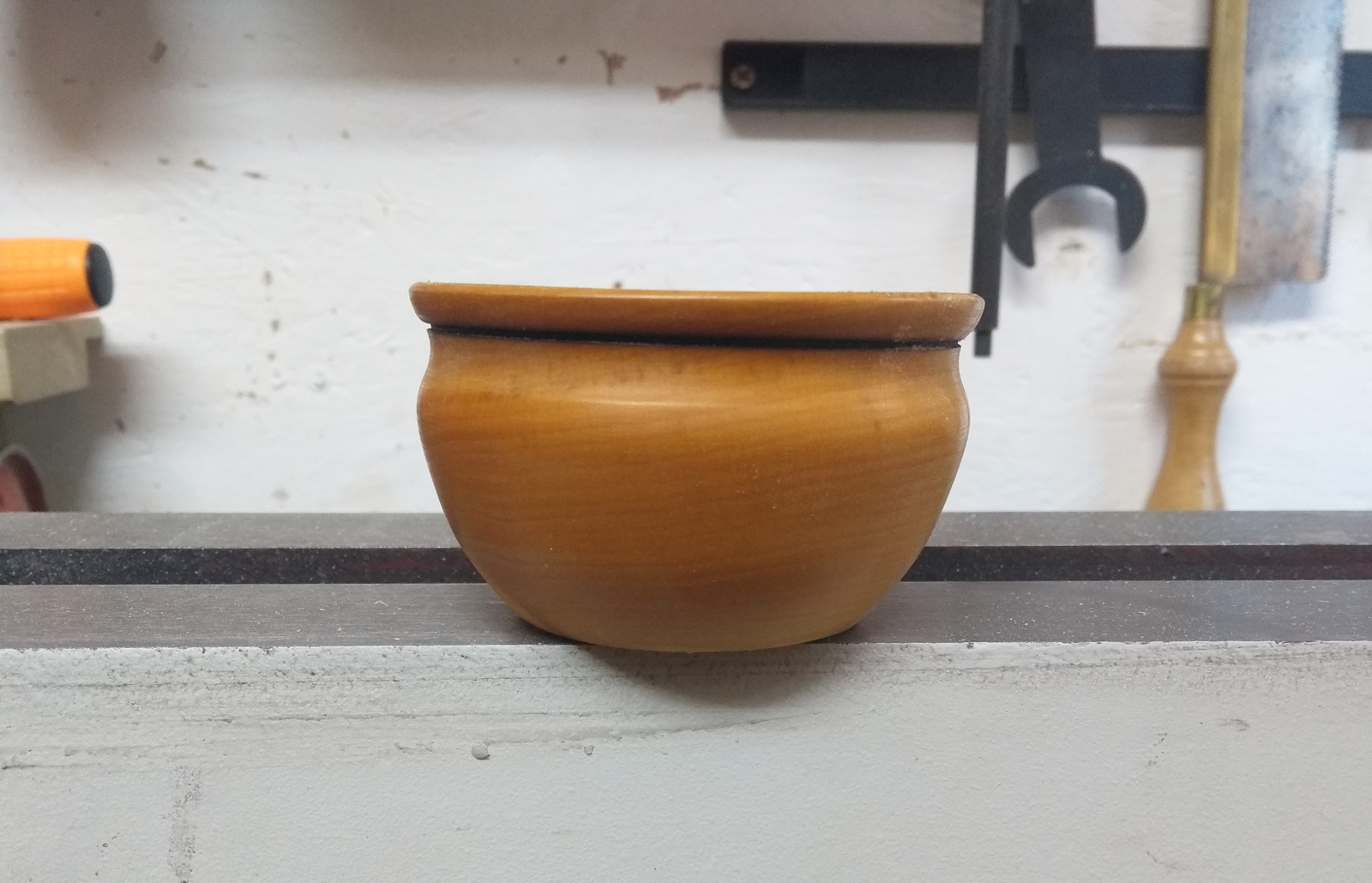 It's only a little thing but it's grand for use as a salt pig. I like that urn-like shape as well, though the hollowing out with a bowl gouge and a scraper is a bit awkward. I've sent away for a few bits and pieces to make up my own carbide scrapers, they might help with that. But for now I'm having fun with this, and I have a few more blanks to get through, as well as an entire green log to break down and make things for Fernhill with. Maybe a bowl would work for that, it could act like a natural birdbath….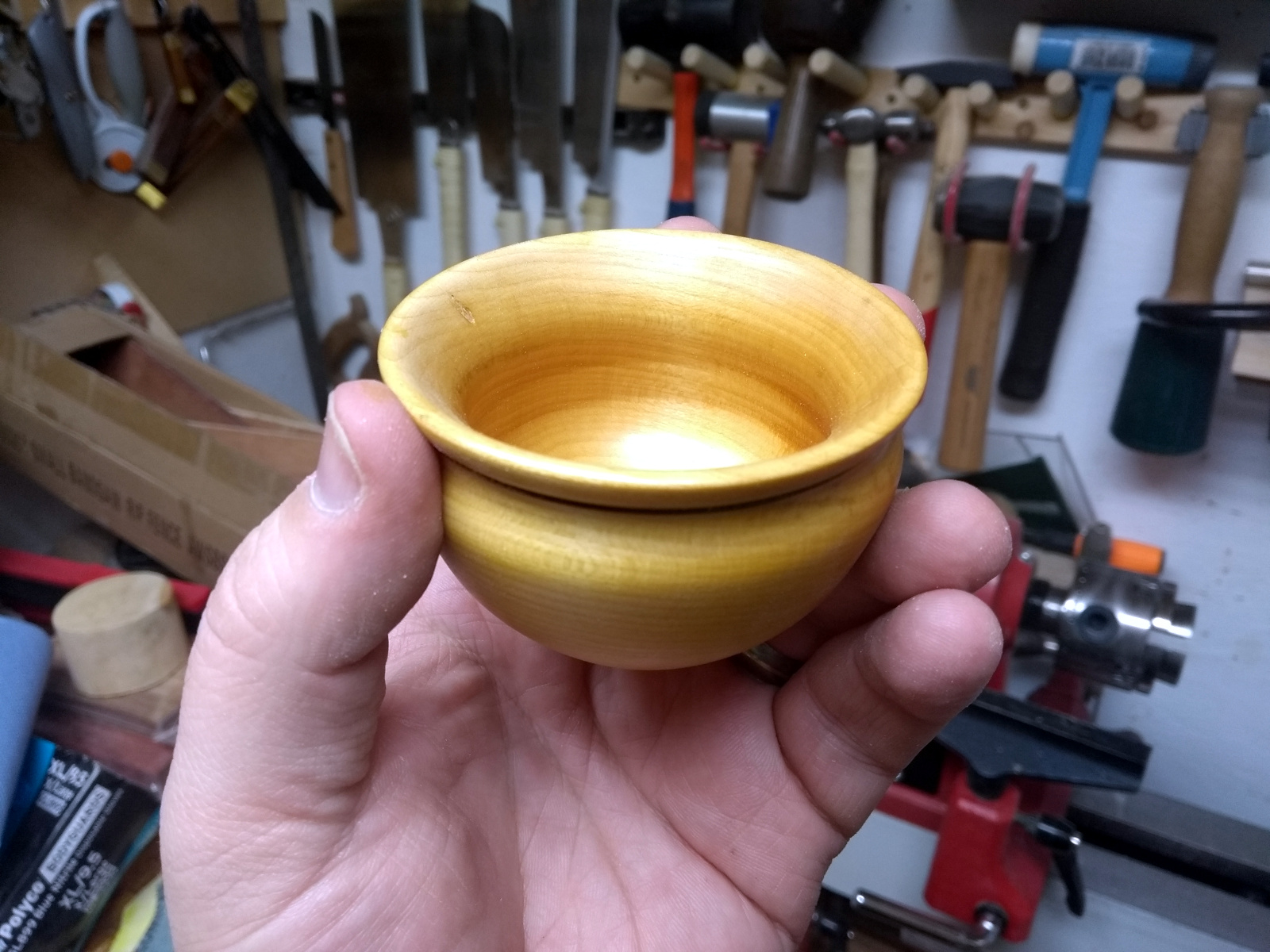 Dropped it off with some shopping to Mom&Dad who're cocooning away at the moment. Who of course immediately picked it up bare-handed, so lots of handwashing all round required. Next time I'll disinfect it before putting it in a box…