Perils of a small shed – you need to not only put things back in their place after using them all the time, you also have to build the place for them to be put 😀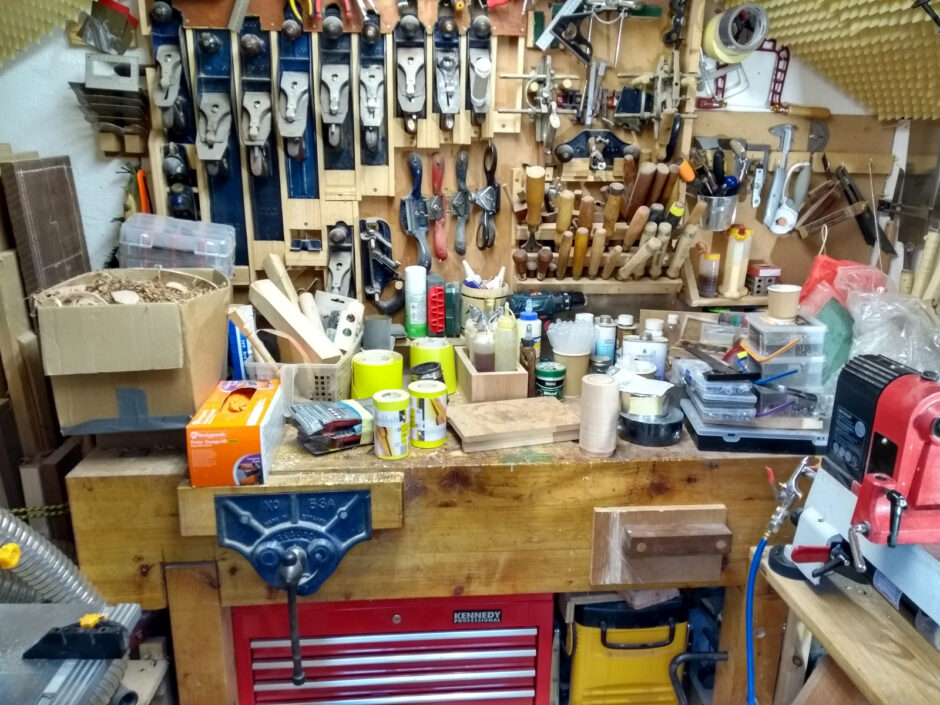 I mean, if I can't get this stuff off the bench so I can use it, why did I even bother building it in the first place? 😀
So, first off, the paper towels and the 80/120 grit sandpaper rolls need a home. Nothing fancy, but…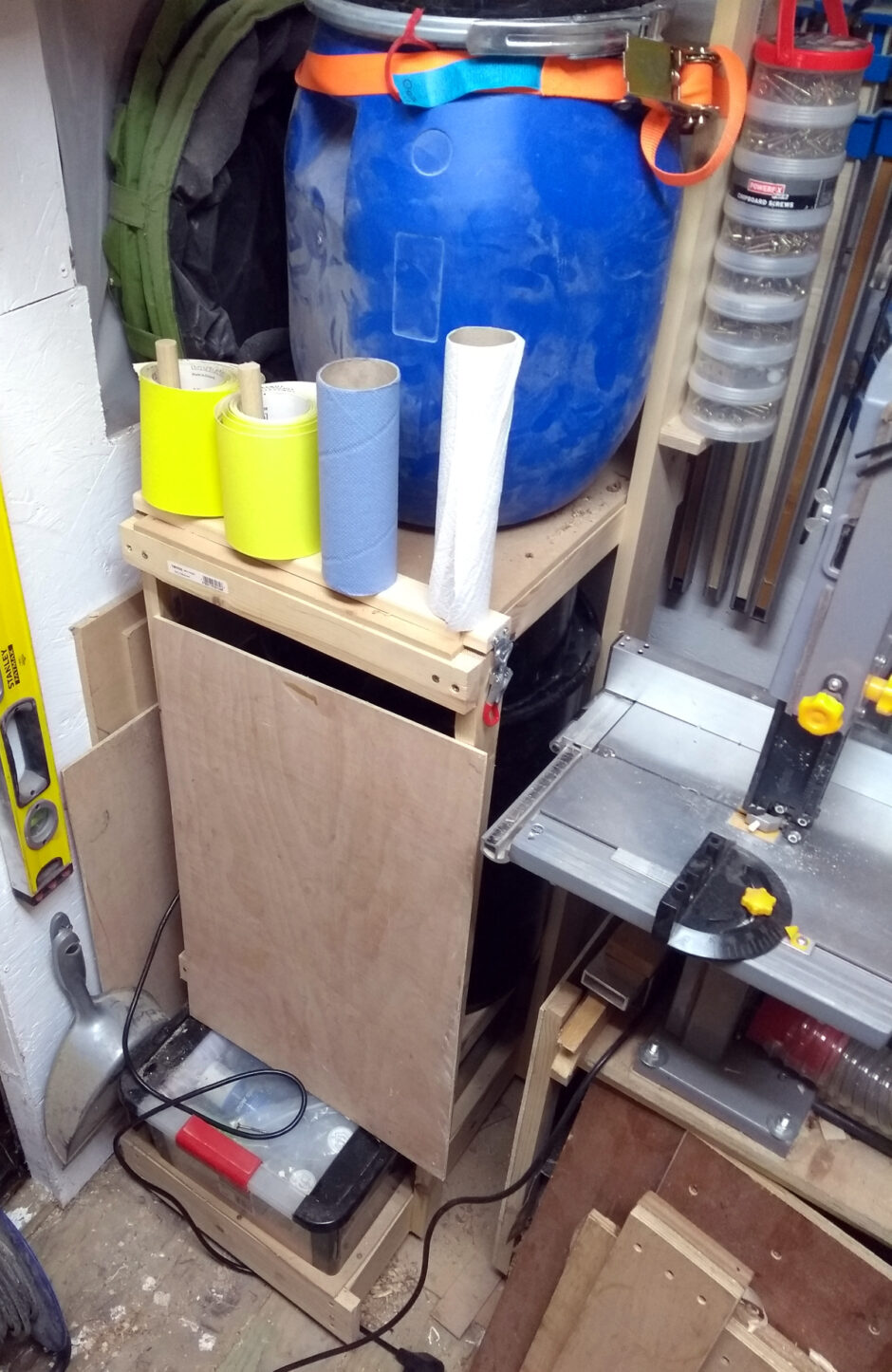 Definitely not fancy, but it does at least get them off the bench. Next up is the finishes and the fasteners that haven't gotten into the drawers because of space. Some simple shelves will do, but with ends so things aren't constantly falling out and I want them on that piece of ply there but not attached to the cart permanently, it'll use those latches you can see on the end of the paper towel holders, because when I need to empty the extractor barrel, I have to remove them and even disassemble the cart slightly. Again, nothing fancy here, just plywood, glue and brads to act more as clamps until the glue sets than as actual fasteners.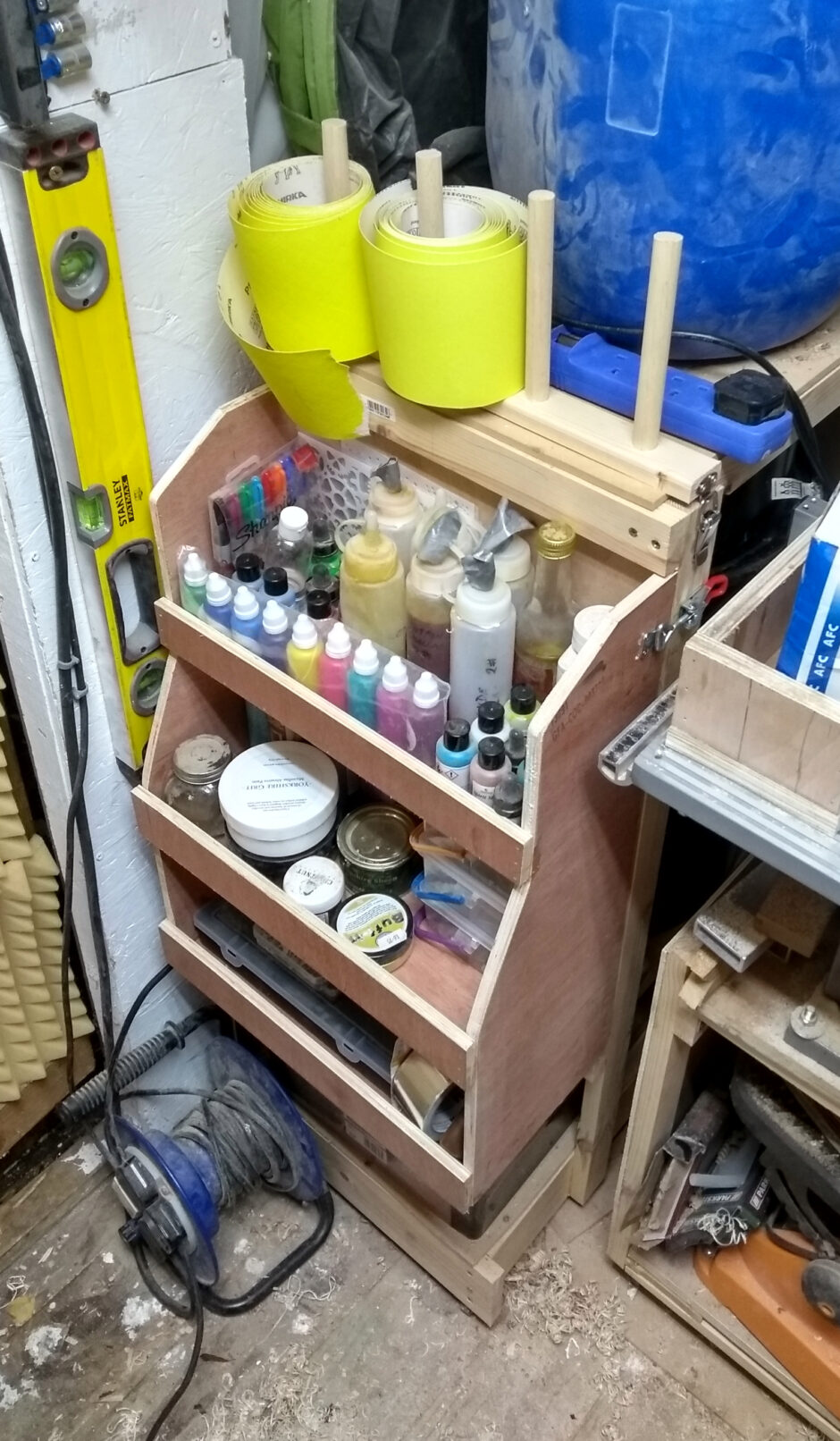 As usual, there's still not enough room 😀 But that has gotten the majority of the stuff off the bench.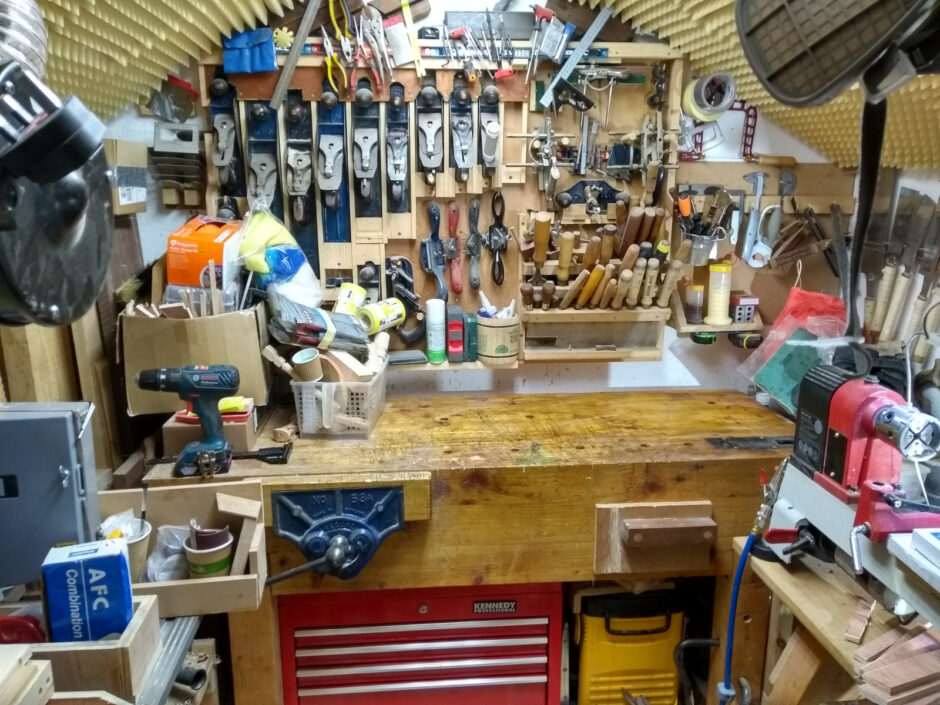 What's left is the plastic box of projects-in-flight which has to be gone through, a box of shavings and offcuts for burning, and faux fur (it's all artificial) for making gnomes. And a shooting plane that I haven't made a good home for yet on the wall.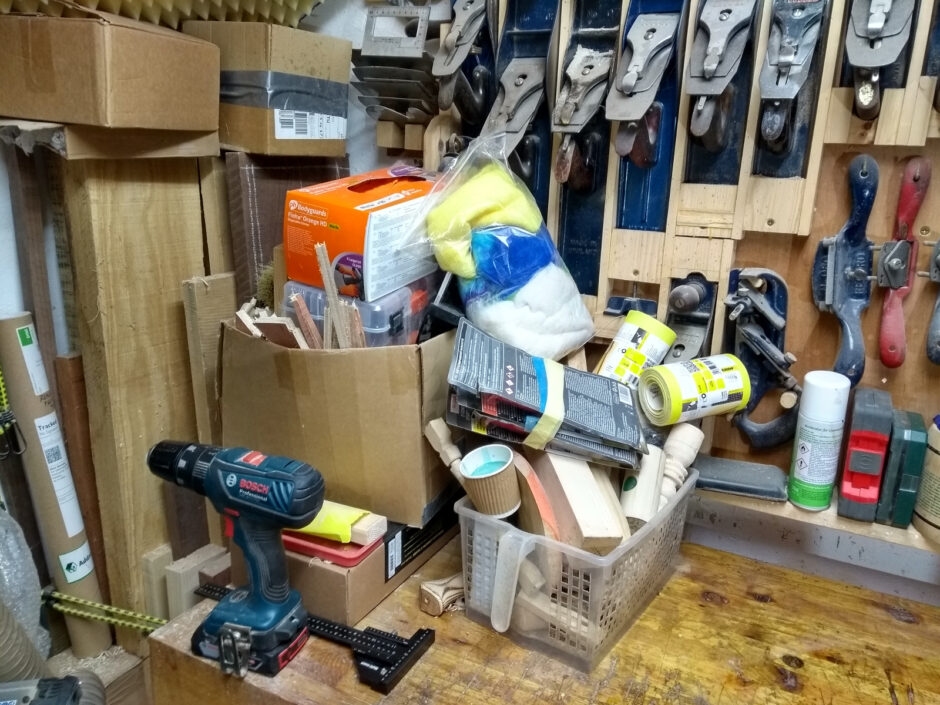 But there is some stuff that didn't make it into the shelves because I ran out of room: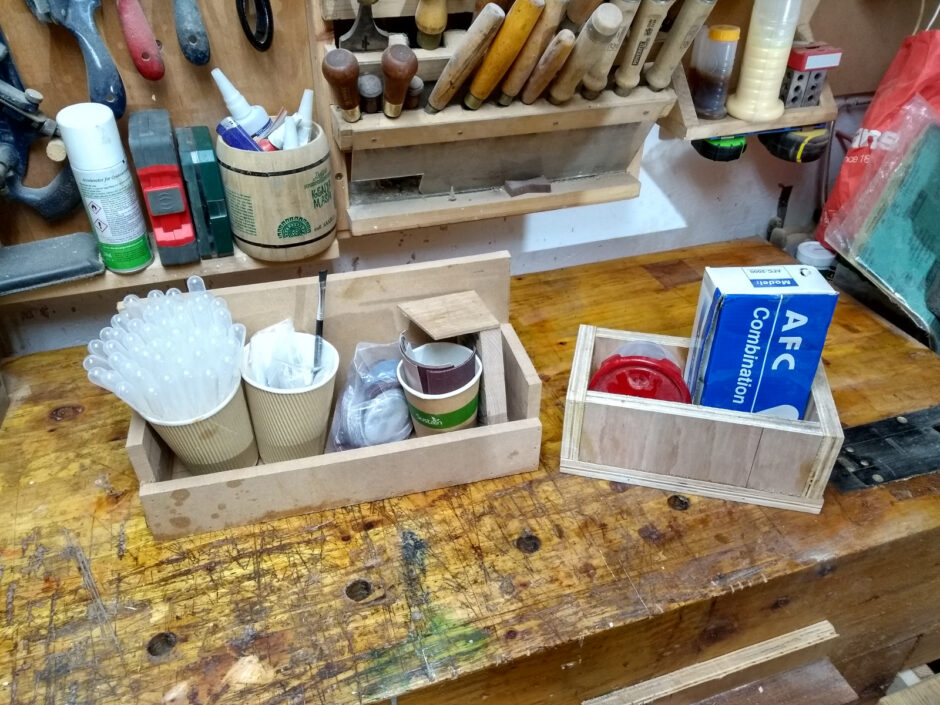 I've managed to trim that down a bit since but the blue AFC box there is holding the burning wire for the lathe and that needs a proper home. Another job for Future Mark.
However, I wanted to see the bench empty, so I moved some stuff to the floor and to the lathe…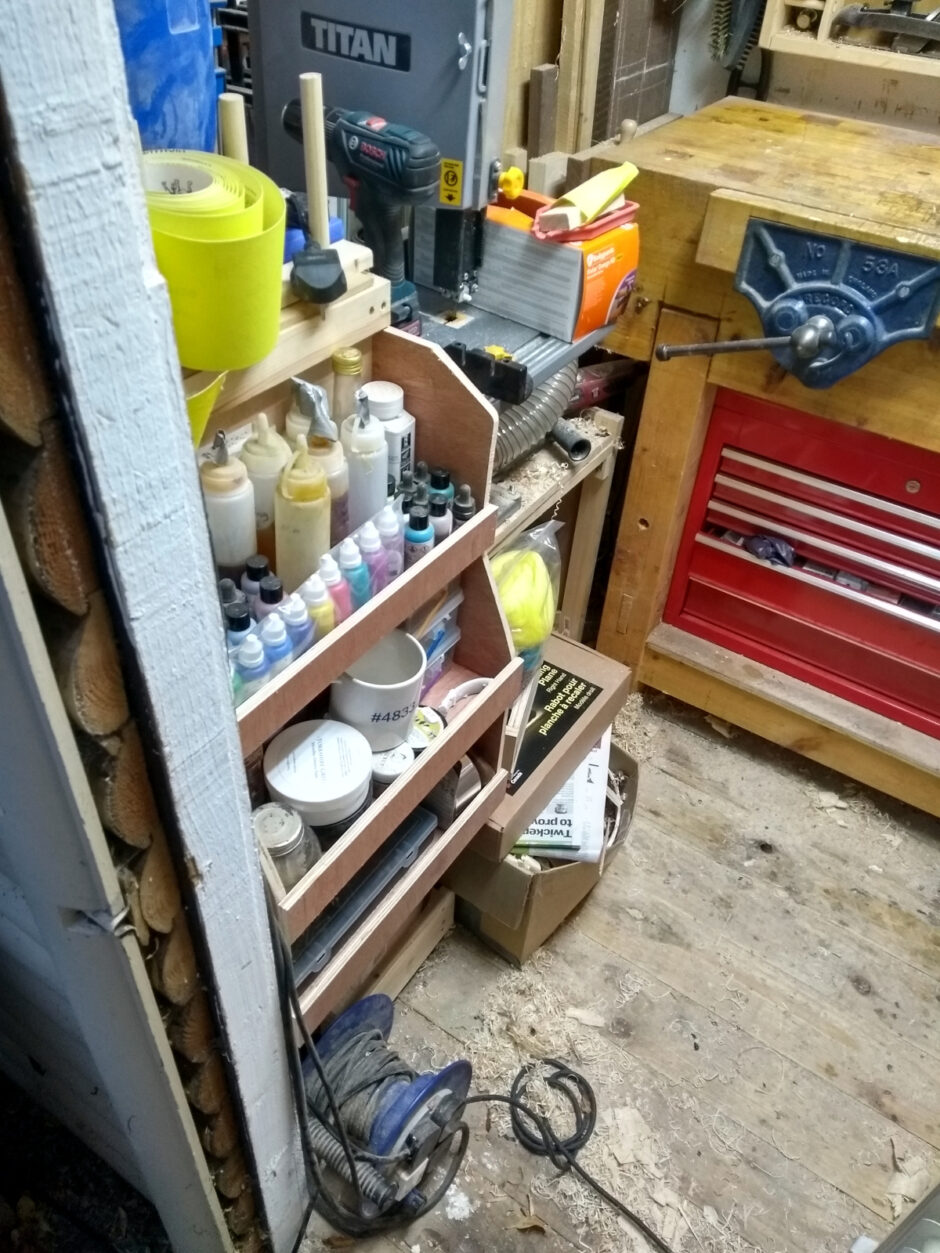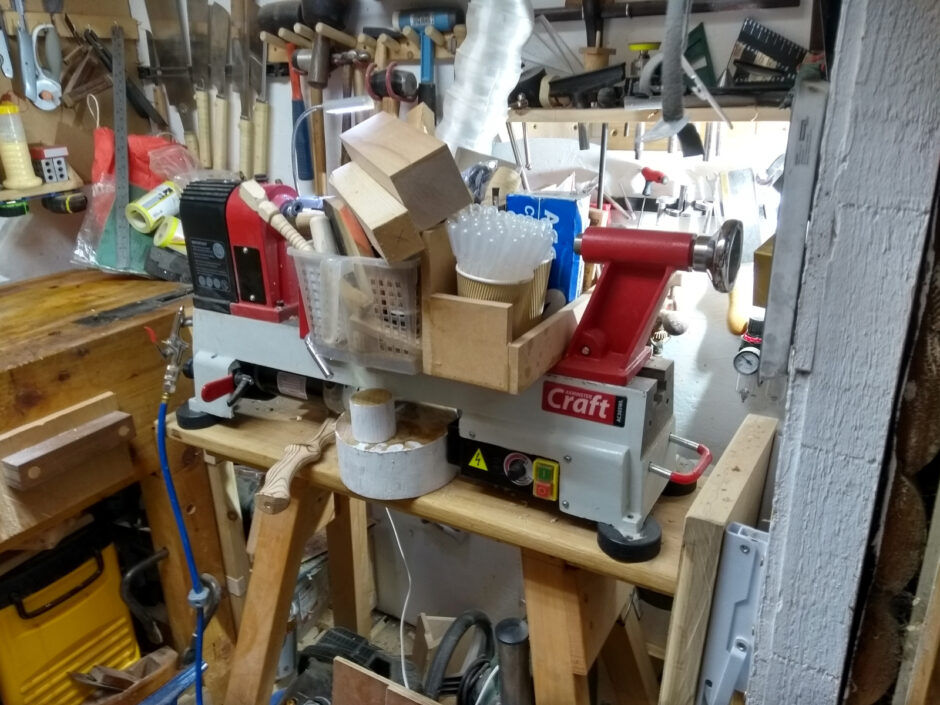 Lol. That's getting tidied up sharpish, but first…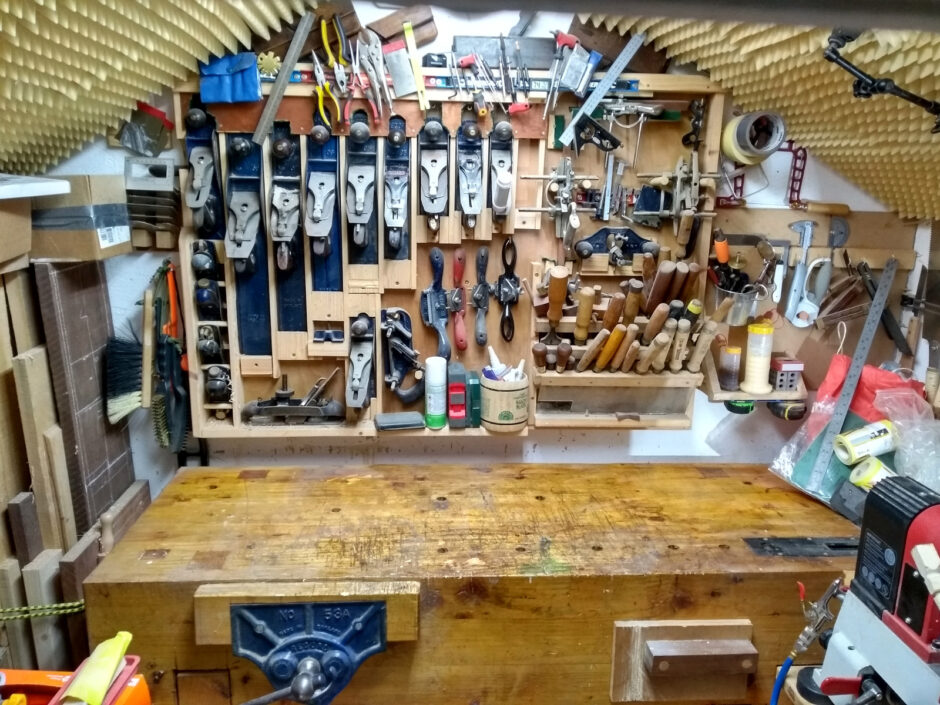 So that's what it looks like. It's been a while 😀 And there's a job that's been put off too long…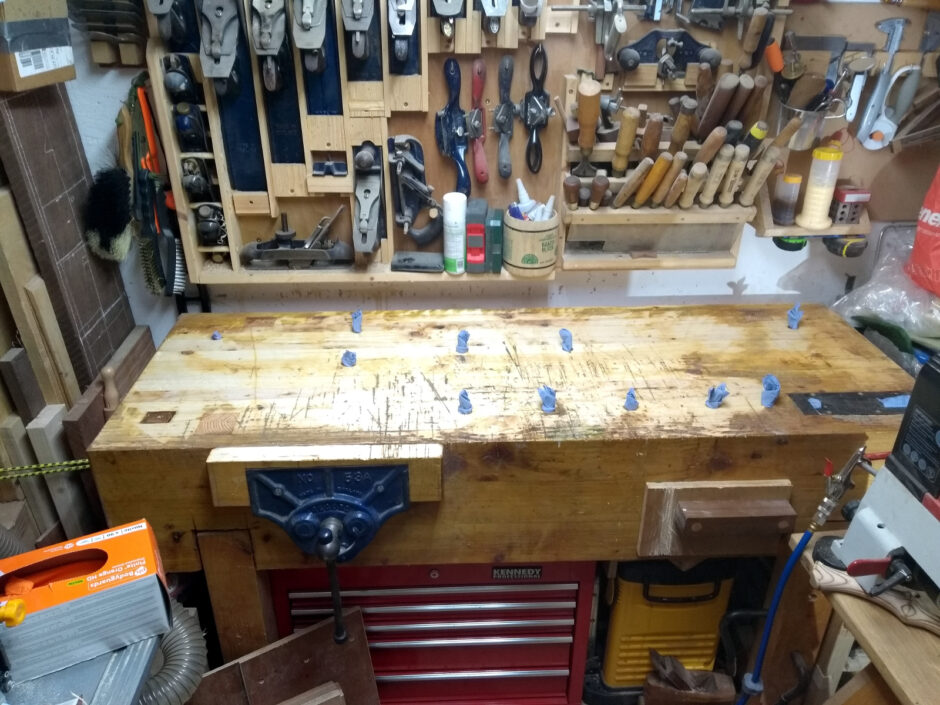 Flattened the benchtop again. Wasn't out by a lot, but it was getting noticable. Now the whole surface is flat to within a half-mm which is fine for what I get up to. Even if I did nearly break a finger on the shelf by running the #05 and my hand into it…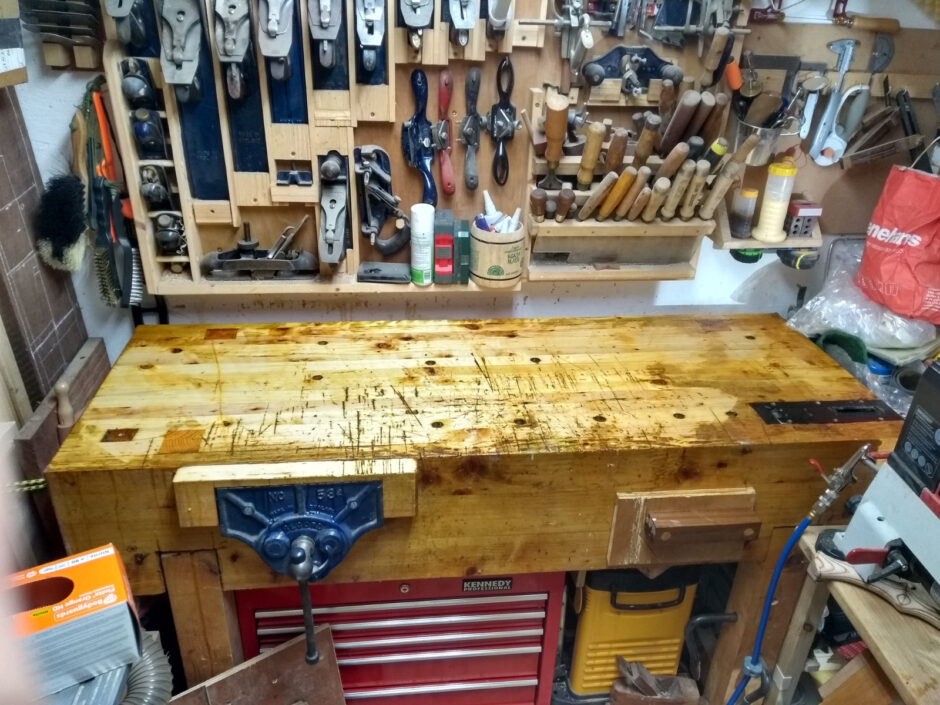 And a quick coat of BLO to protect the surface, and now it almost looks like the shed is tidy again…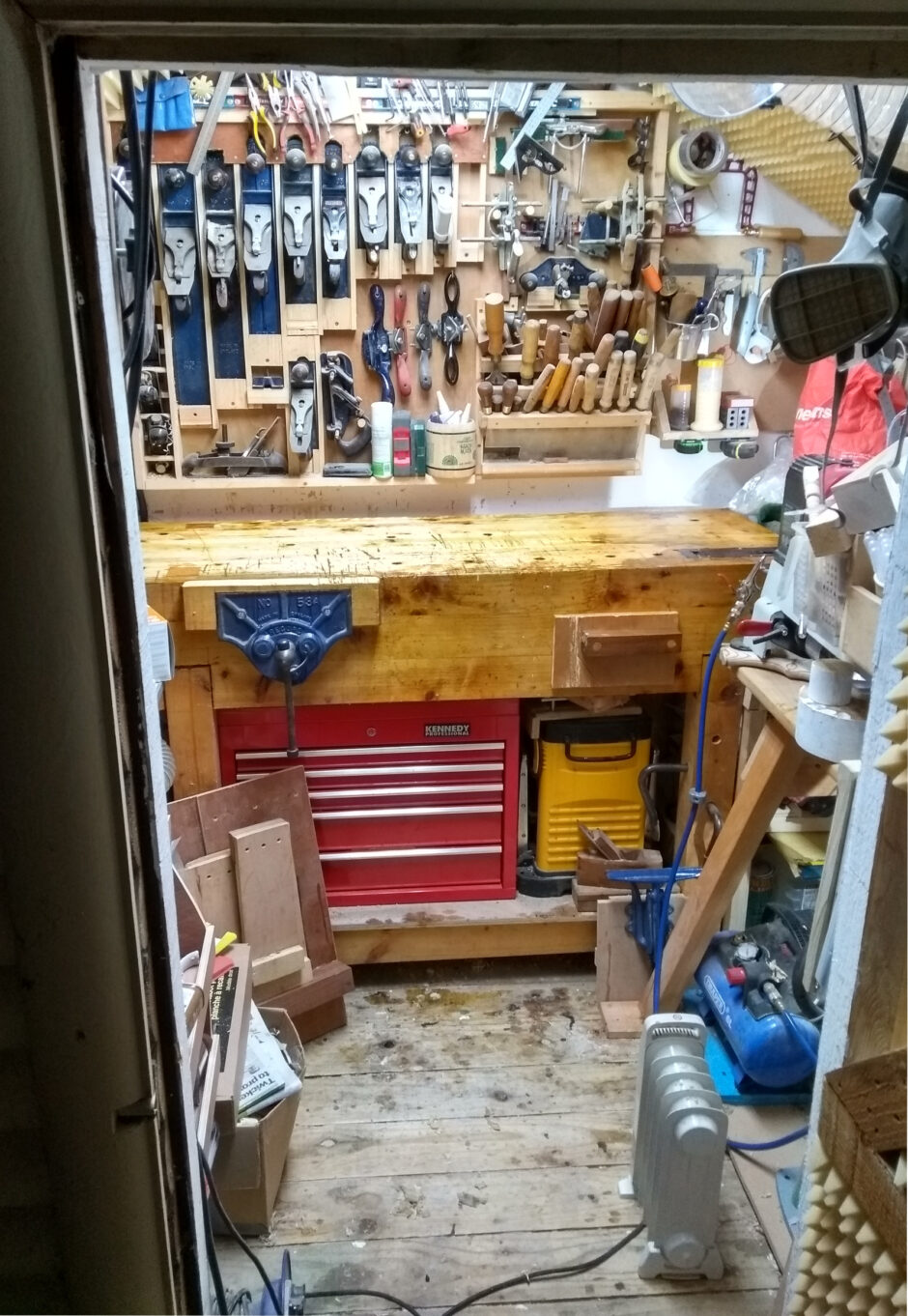 Got the projects-in-flight tray mostly emptied out after that photo as well, so the shed is now all cleared down and as tidy as it's getting, before the usual xmas rush…