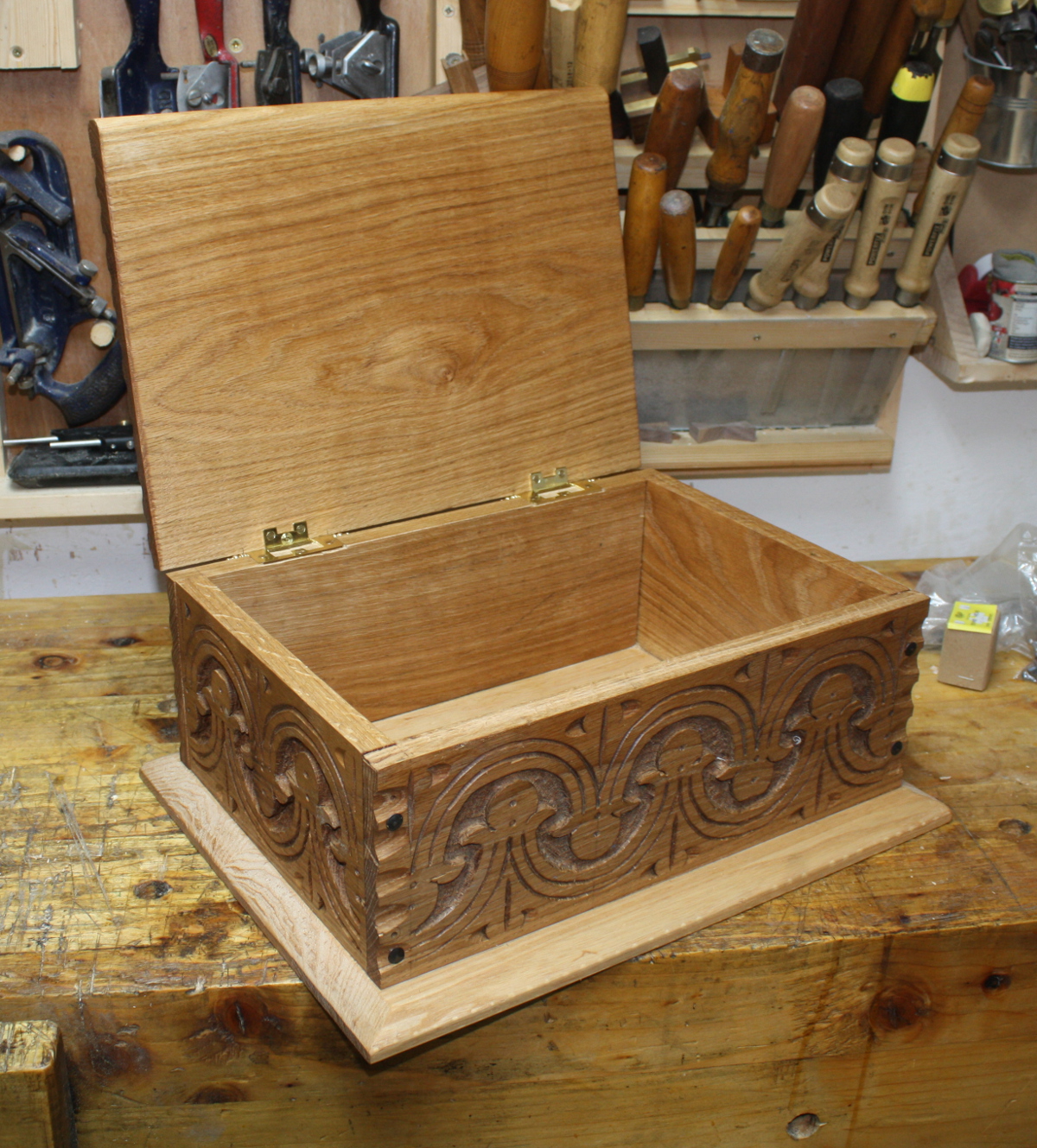 Adding the hinges actually worked this time. I have no idea why. I morticed them the same way I usually do, though I did take more time with the fitting to the lid and setting up for workholding with shims and such. I still think I have particularly cheap hardware to work with though – one set of Brusso hinges probably costs more than my entire little stock of hinges and hardware. And I think they're all too shiny as well; a 17thC style oak box should have black or at most bronze hardware; and really a forged or cast iron set would be ideal. But this is faux-17thC so I can get away with blue murder 😀
Honestly, they're garish. But they're all I have and the deadline for delivery was over a week ago – the baby this is intended to hold blankets for was born ten days ago now. One of these days I'll get these projects done on time or convince someone to delay a deadline for once 😀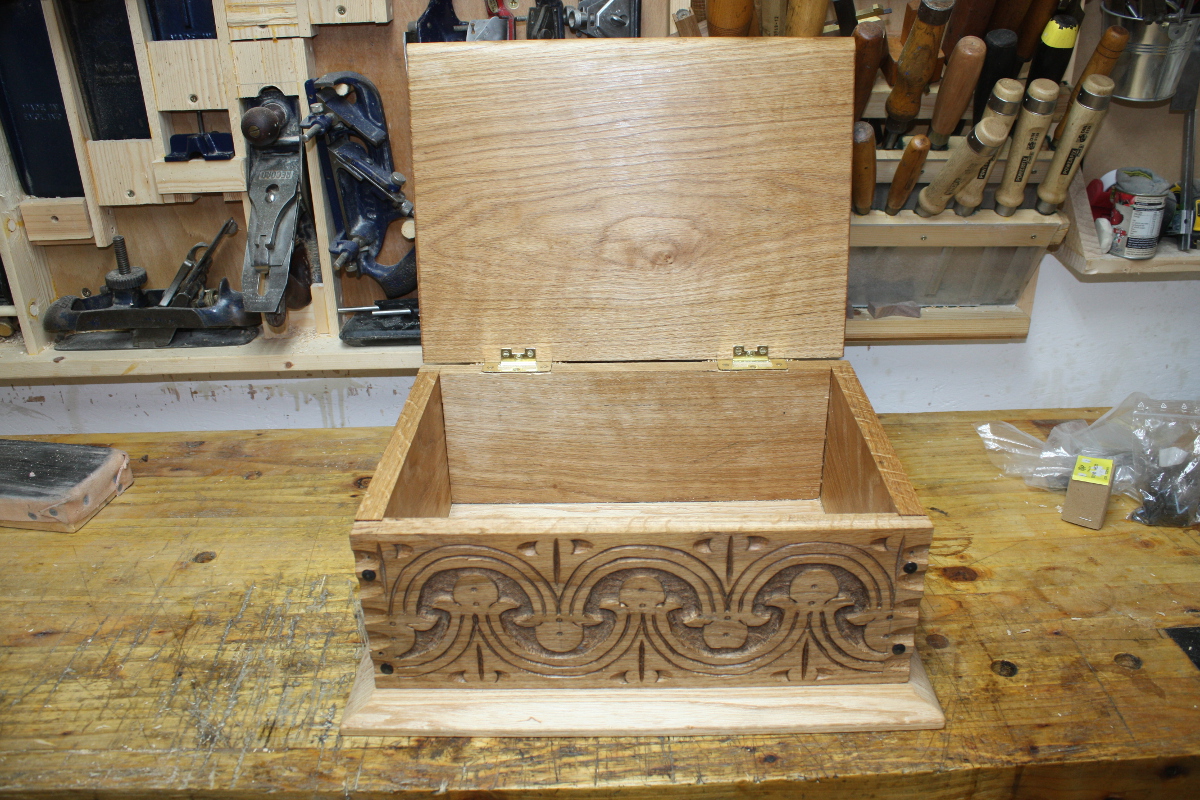 They're not as jarring from the front, happily. But they still clash with the other ironware.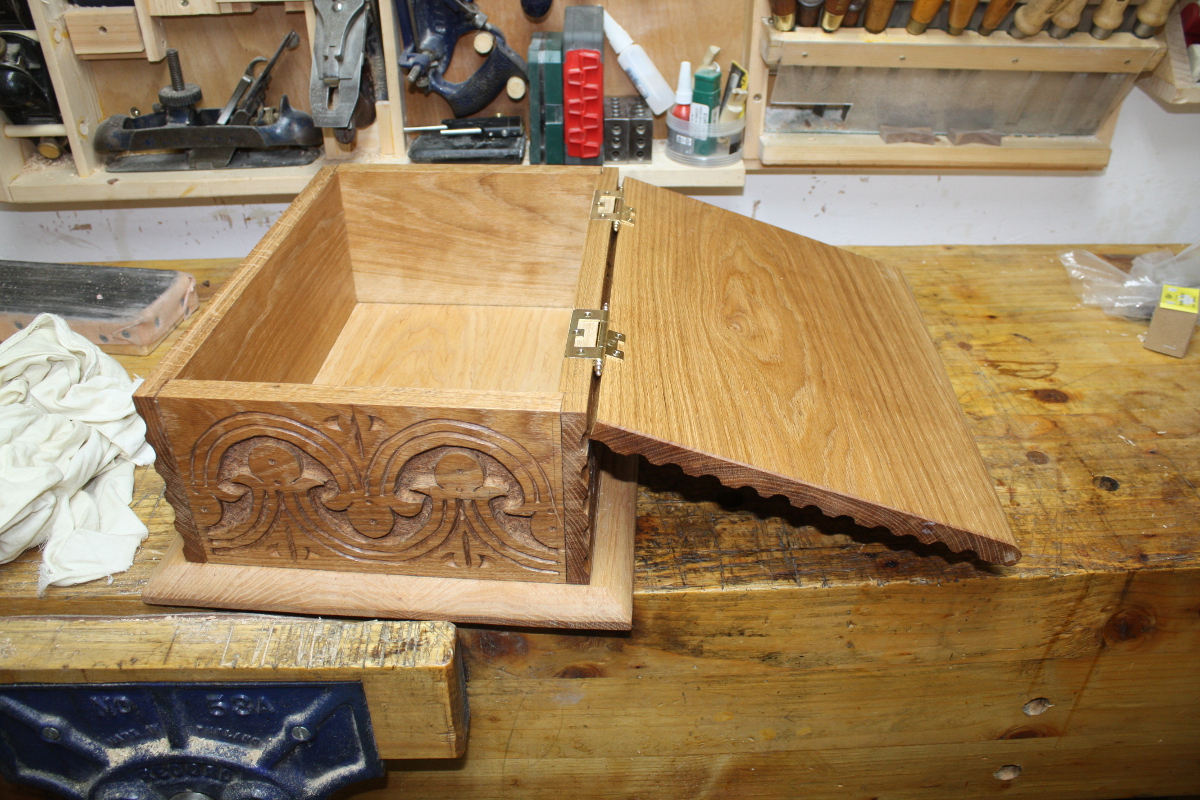 I really need to use a stay on these I think, but I don't have one to hand. I foresee a small spending spree in the near future…
But for now, this project is done. Faux-17thC carved oak box with oak lid and ash base, finished with a simple coat of boiled linseed oil. Sized to hold mothercare cellular blankets that have been folded while you're half-dead from exhaustion dealing with a newborn and two older siblings.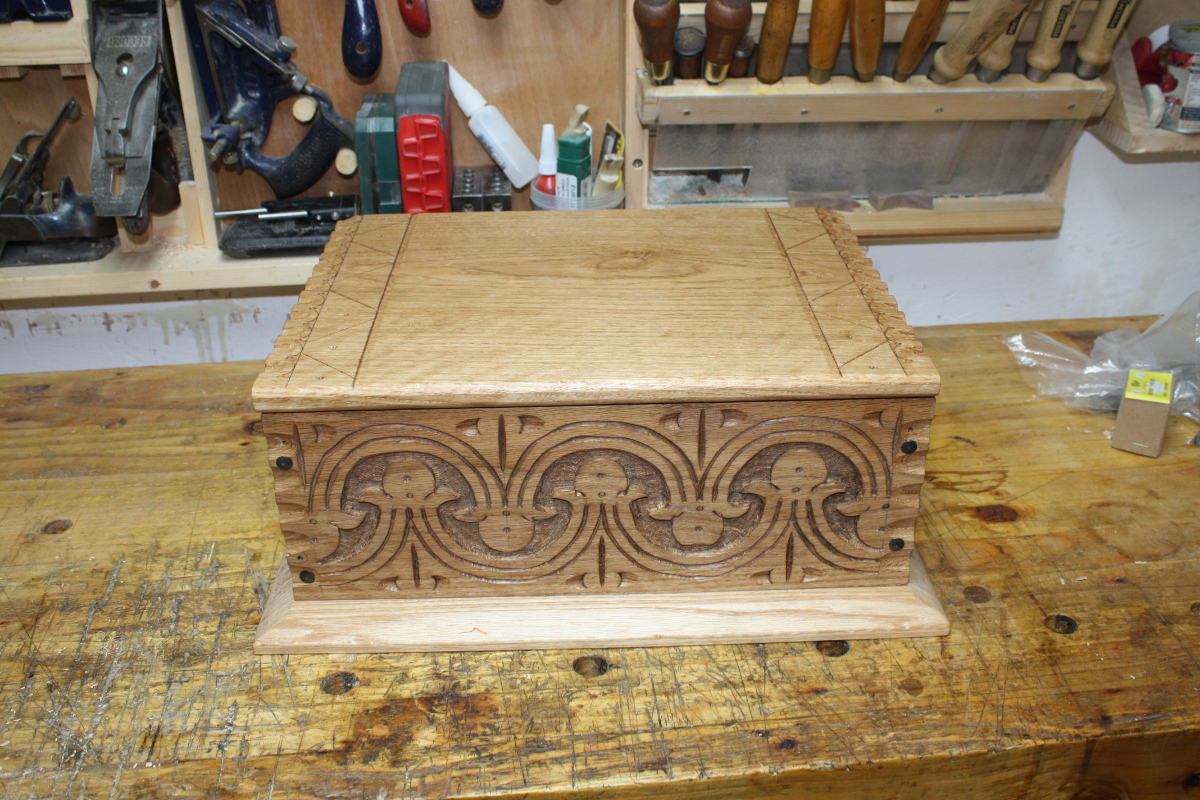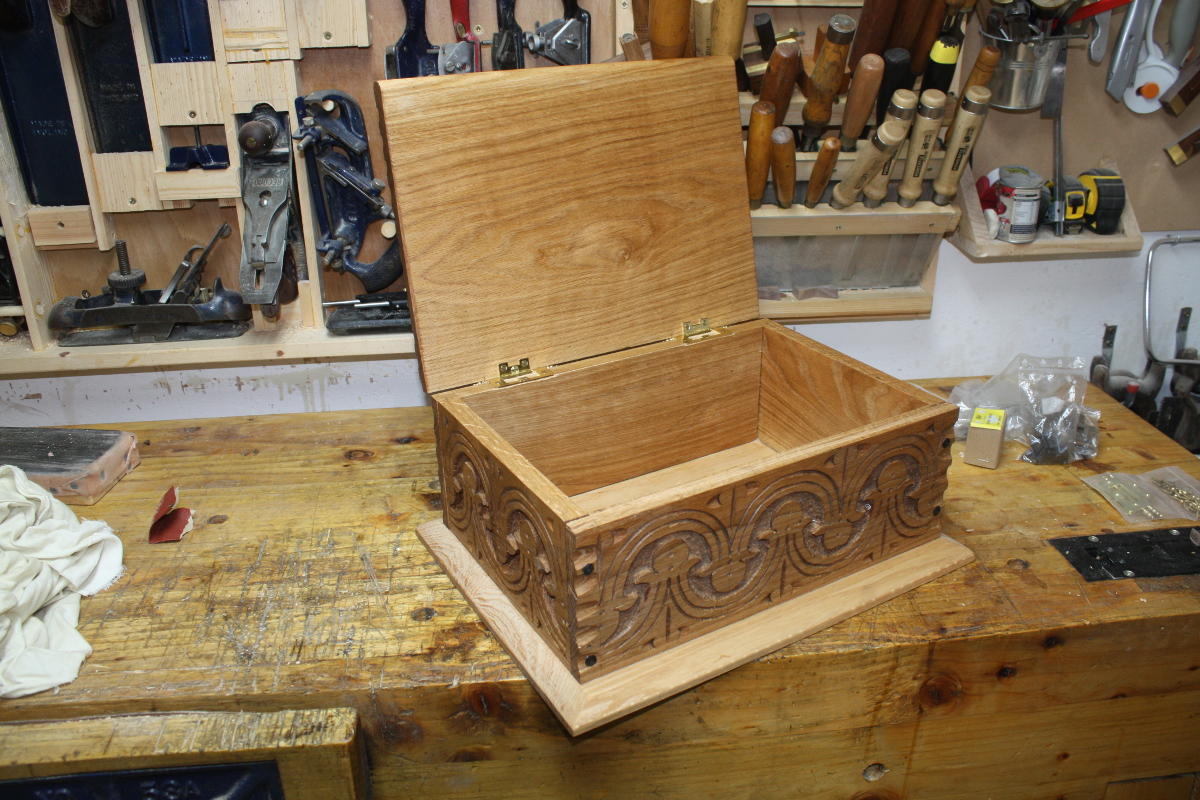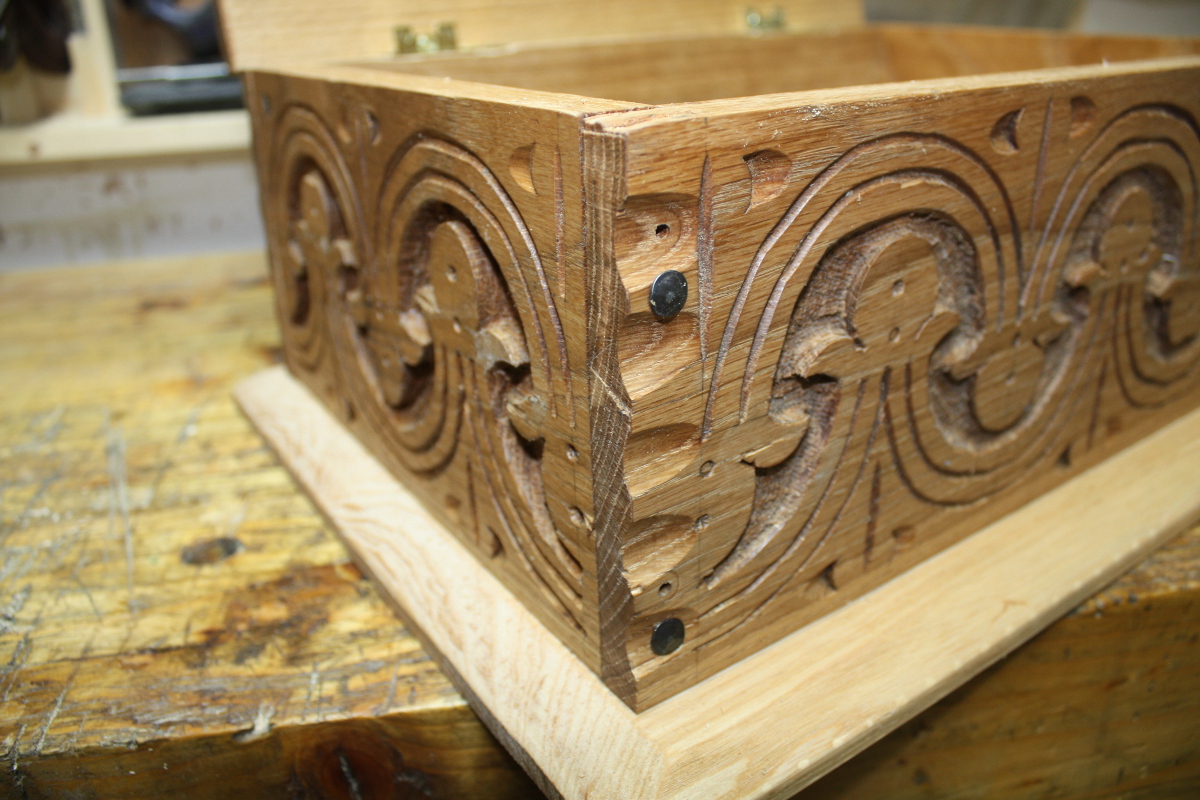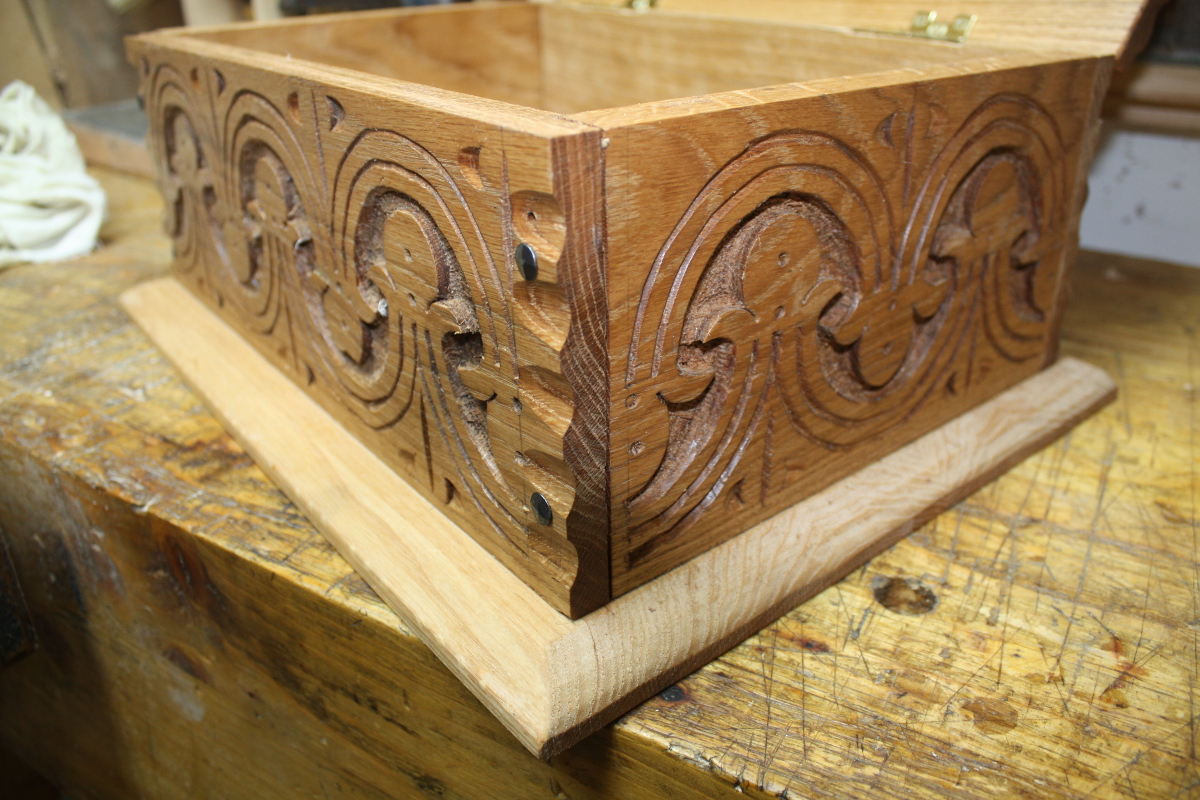 Even herself was impressed, so it must look okay 😀
Next up, cleaning down the last few bits remaining from this build, and then back to the inlay and decoration work for Calum's desk/shelf unit. Primary school starts this autumn, so I only have a few months and at the rate I'm getting to the shed these days, that's a tight deadline 😀