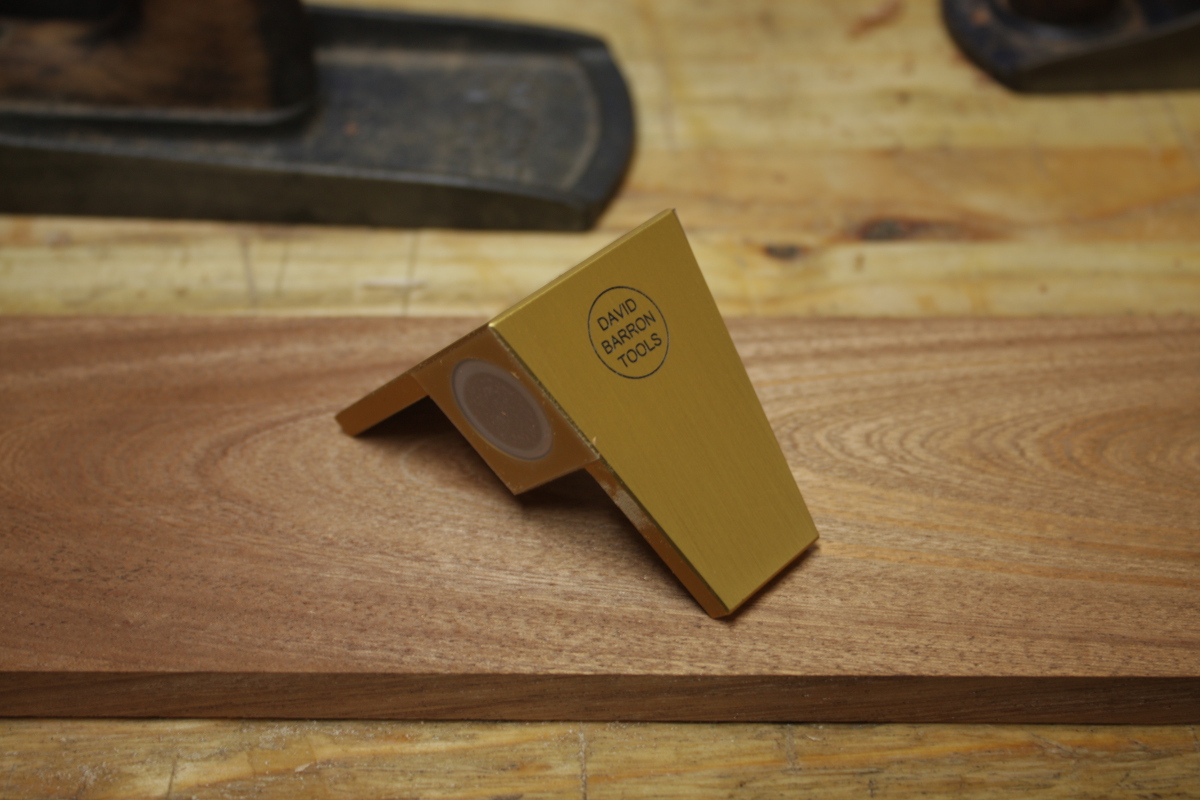 Last few days have mainly been testing; both in the "new toys and new ideas" sense and in the "three days off from food poisoning and losing ten pounds in the process" sense. Happily, I only have photos from the former.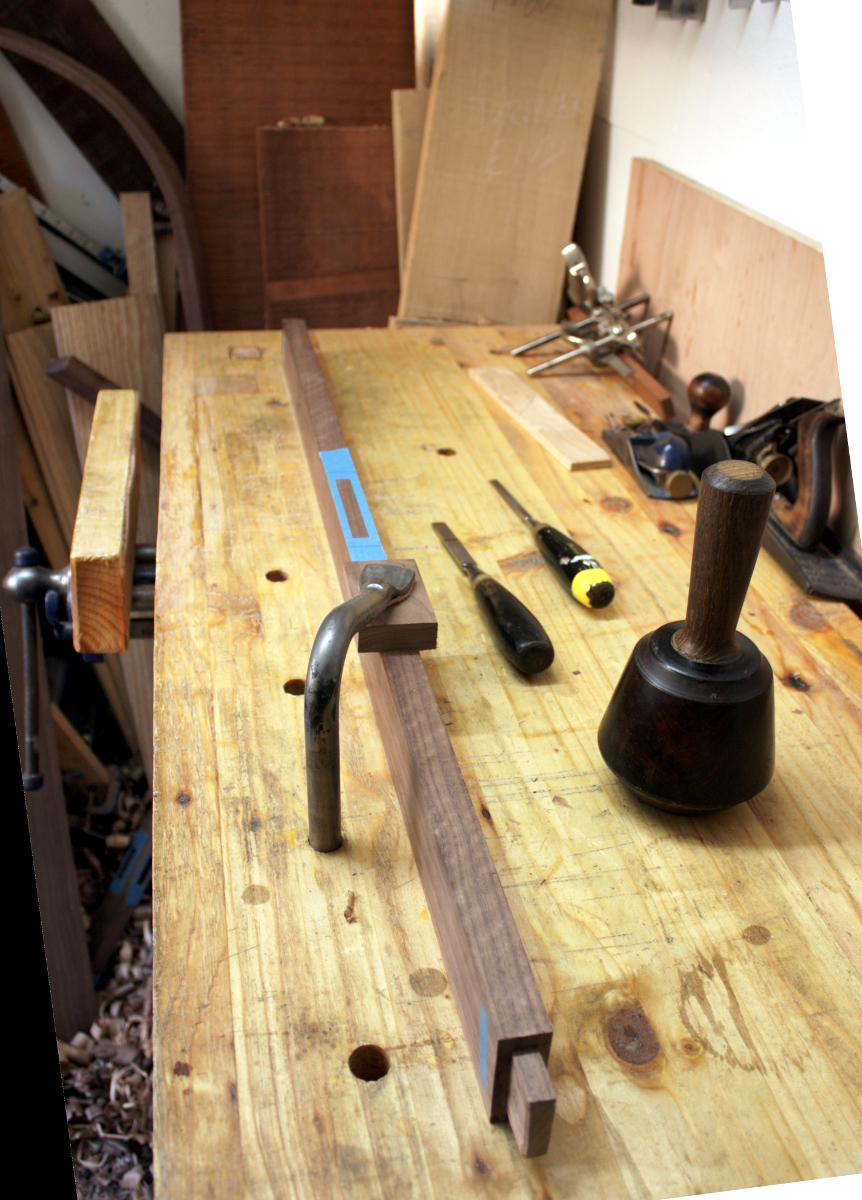 I did get some work done on the cot before the enforced break set in, the biggest and trickiest of the mortise and tenon joints is now all fettled and the slats have been picked out and I'm working on the spacing for them. But apart from that, it's been small stuff only.
I was wondering about the exposed end grain bits there will be in the cot and then I saw this approach by Brian Halcombe :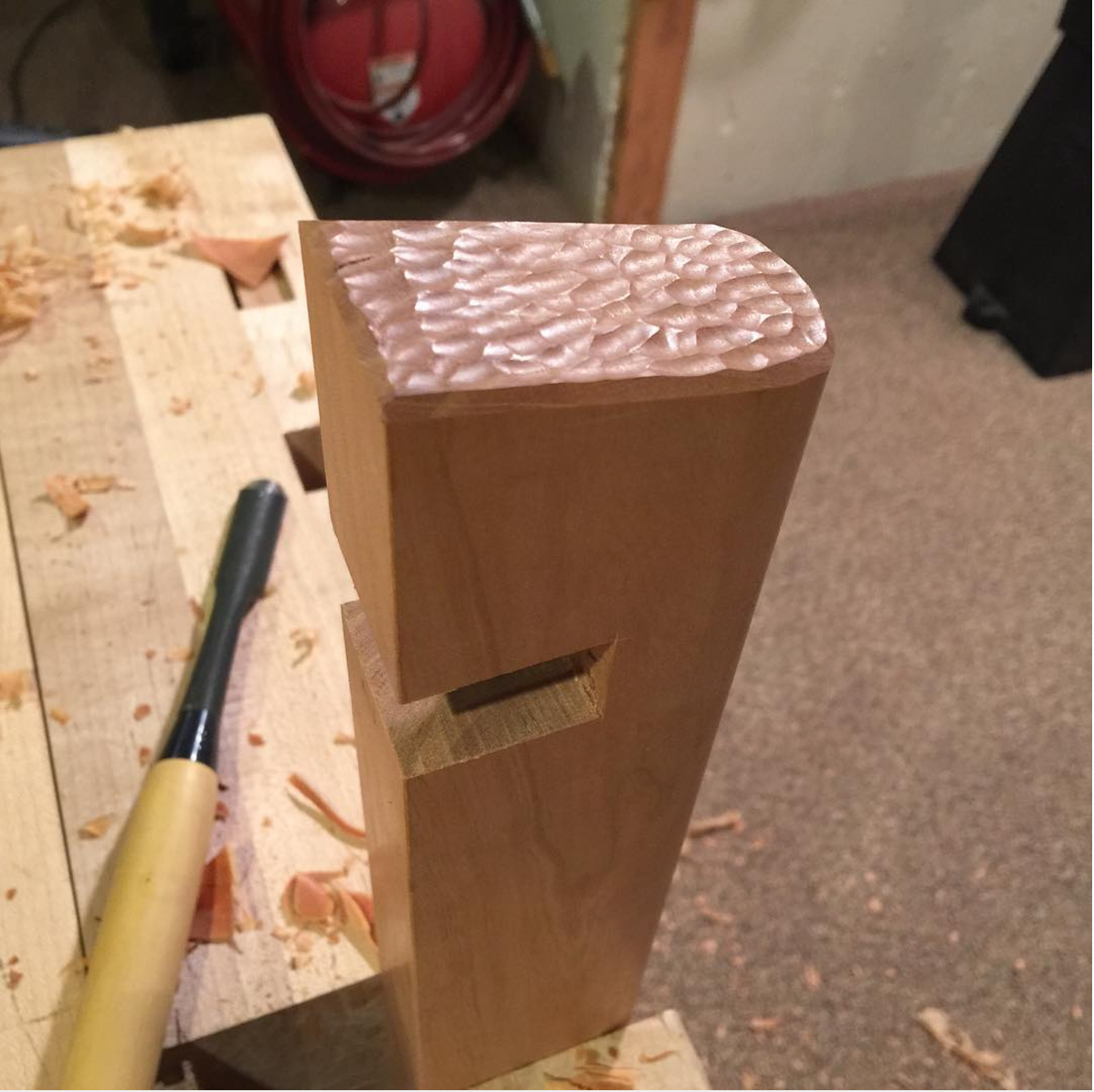 It's downright pretty. I wondered if I could do that so I sharpened my smallest gouge and dug into a scrap bit of walnut: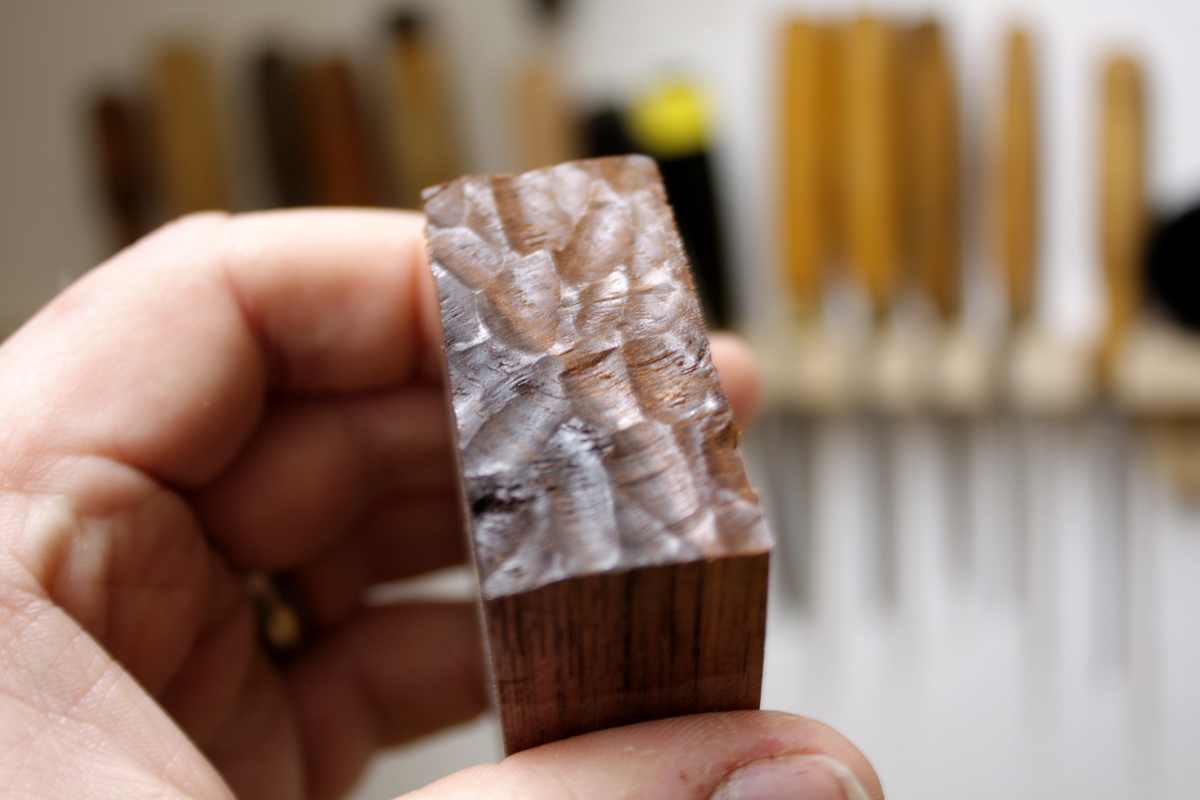 Well, the idea works at least. I need a bit more practice, and maybe a slightly narrower gouge (and it needs to be a lot sharper than mine was, I just stropped it, but it needs to go back to the stones properly), but that might be a runner.
Then the new toy arrived…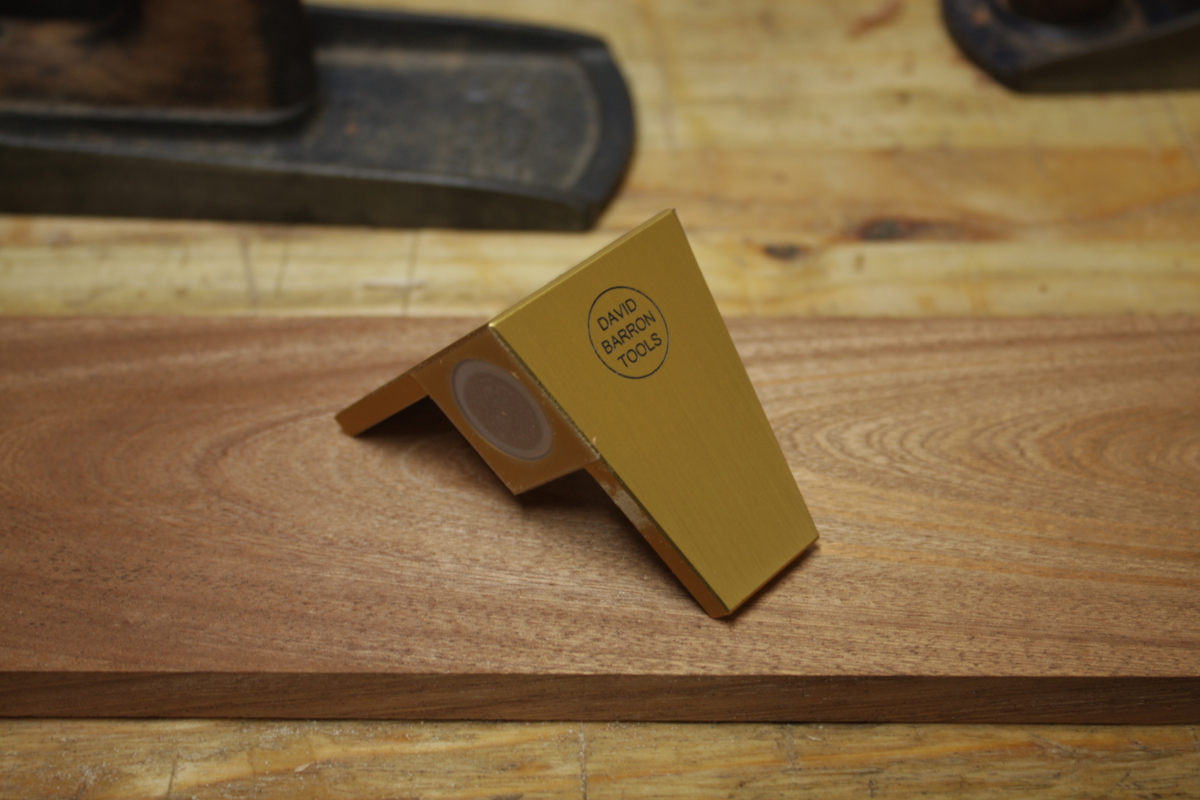 For anyone who's not seen one before, it's a dovetail guide. There's a magnet inside to hold the saw against the guide so your angles are correct, some low-friction pads over that so the saw can slide freely, and a bit of sandpaper to help keep the guide in place against the wood: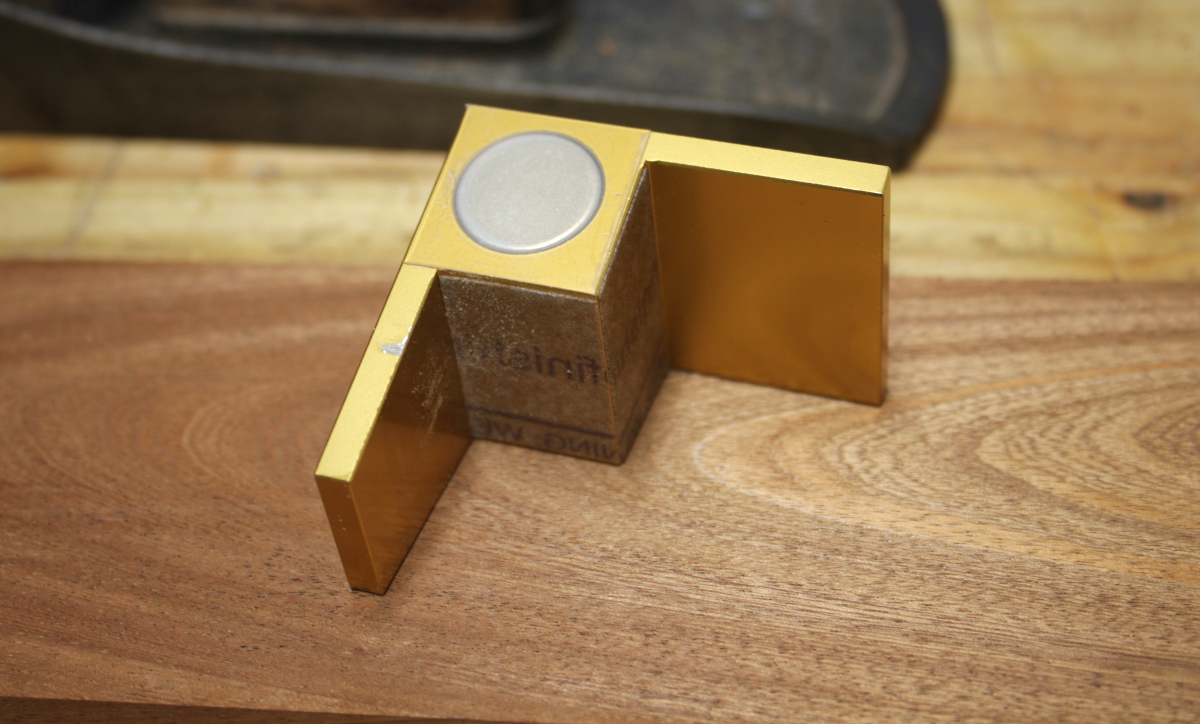 It's pretty simple to use:
I had a bit of a play when it first arrived, just cutting saw kerfs to see how it handled, and then tried giving it a go for an actual joint. It works as advertised, but there is a point the instructions don't warn you about, namely, be careful where you put it down on the bench…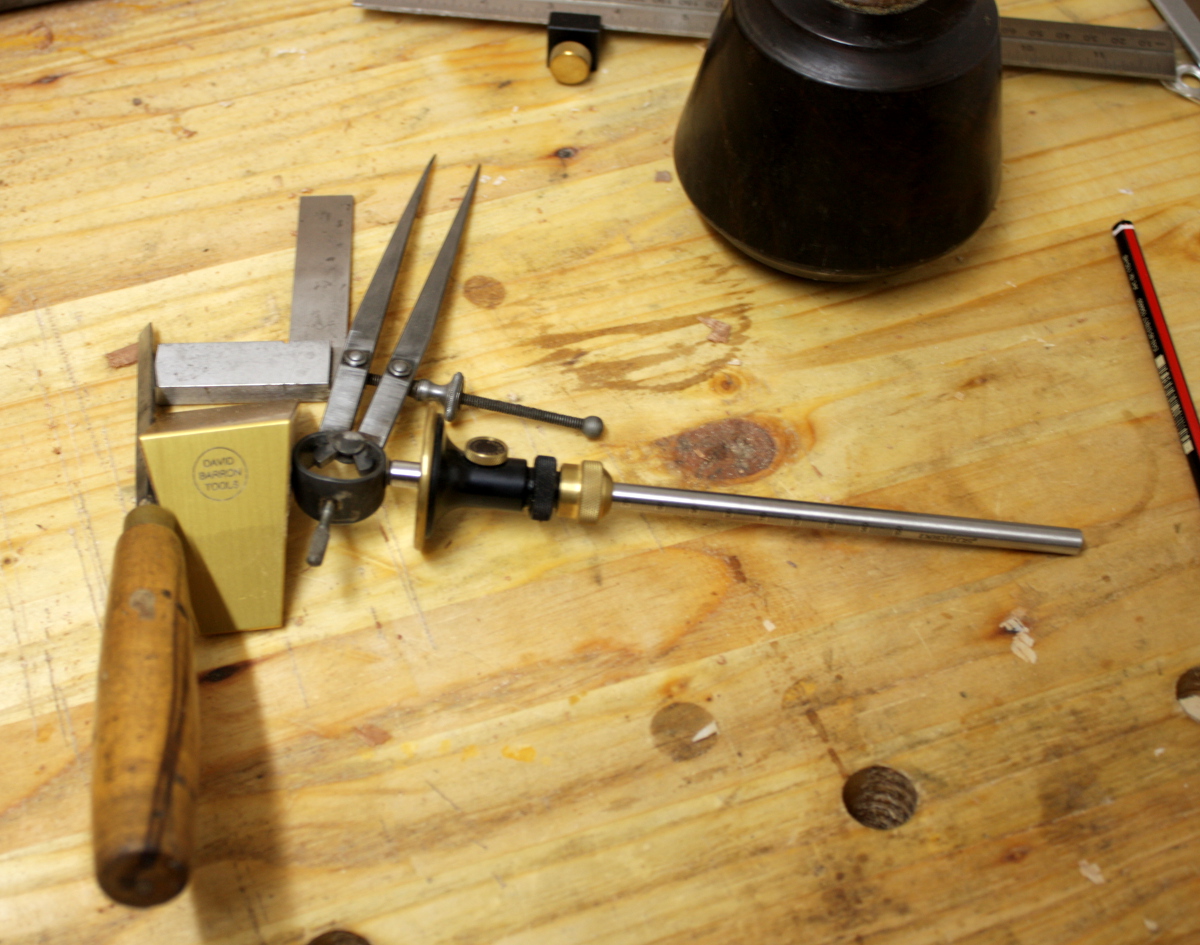 …or else you get a ball of magnetised sharp edges and points to deal with 😀
Apart from that, it makes the process much easier.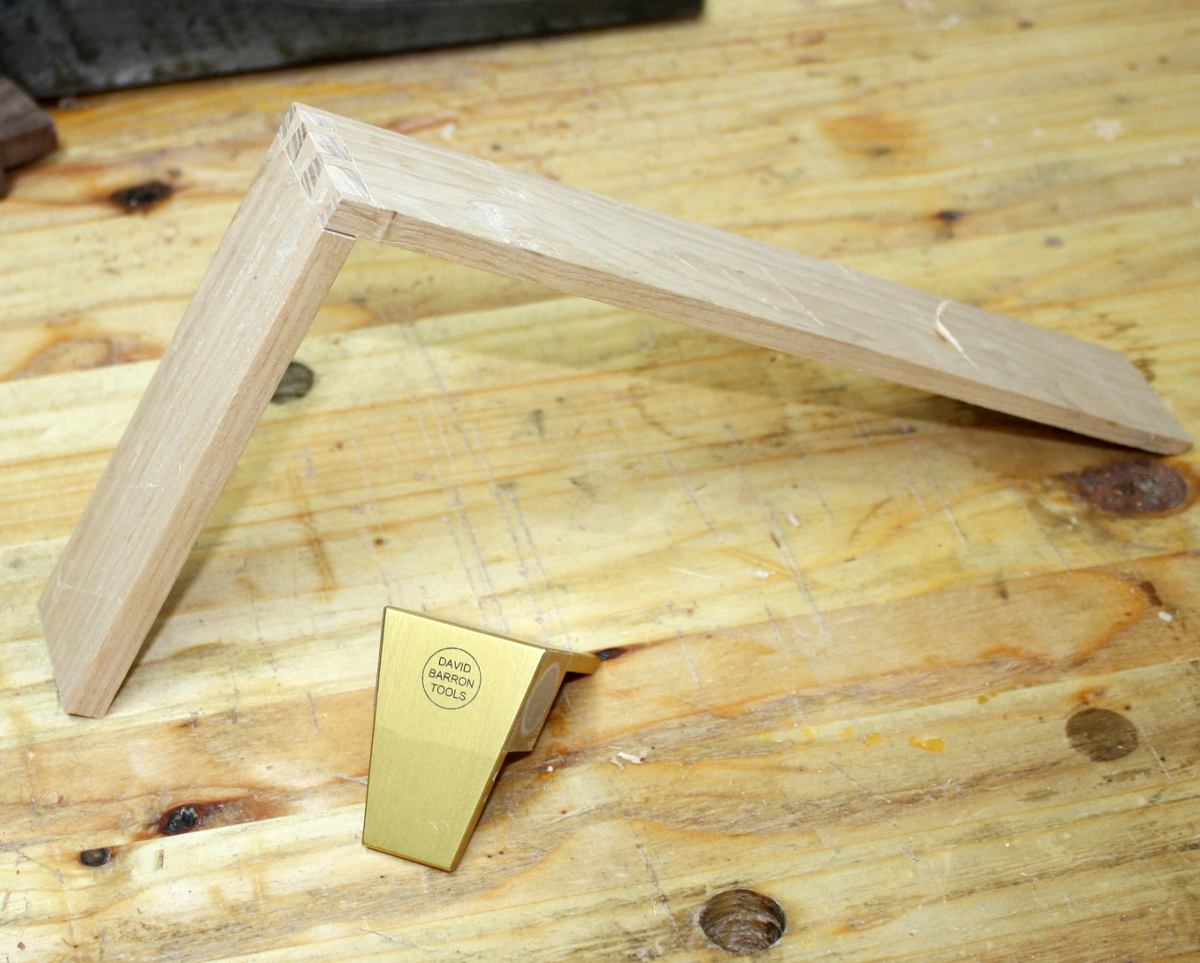 I made life a bit difficult for myself here though, because the pieces of wood I was using weren't wide enough for three tails given the size of chisels I have; I wound up cleaning out the waste with the tip of the marking knife in the end because my smallest chisel was over twice the width of the gap between pins. And between that and general fumbling, there were gaps all over the final joint:
But for a first attempt at dovetails, it's not too bad. Besides, I was having trouble feeling my fingers, it was a bit chilly in the shed: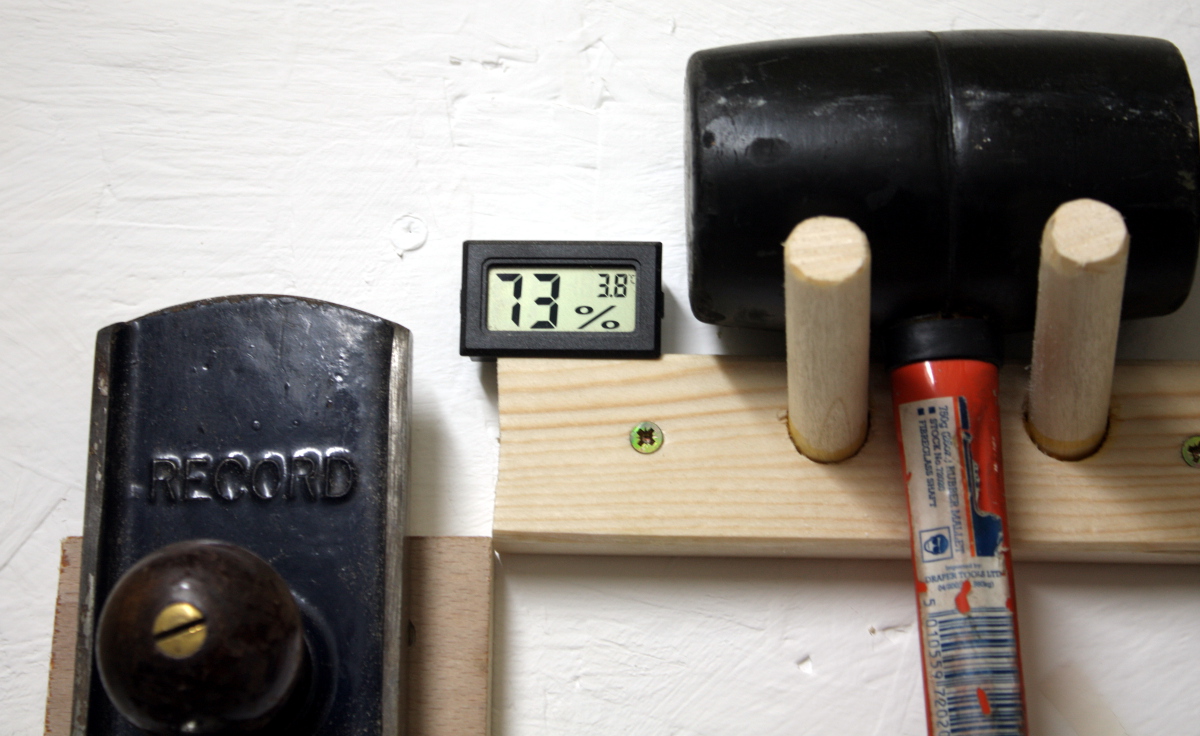 Eeek. No glue-ups possible at that temperature…