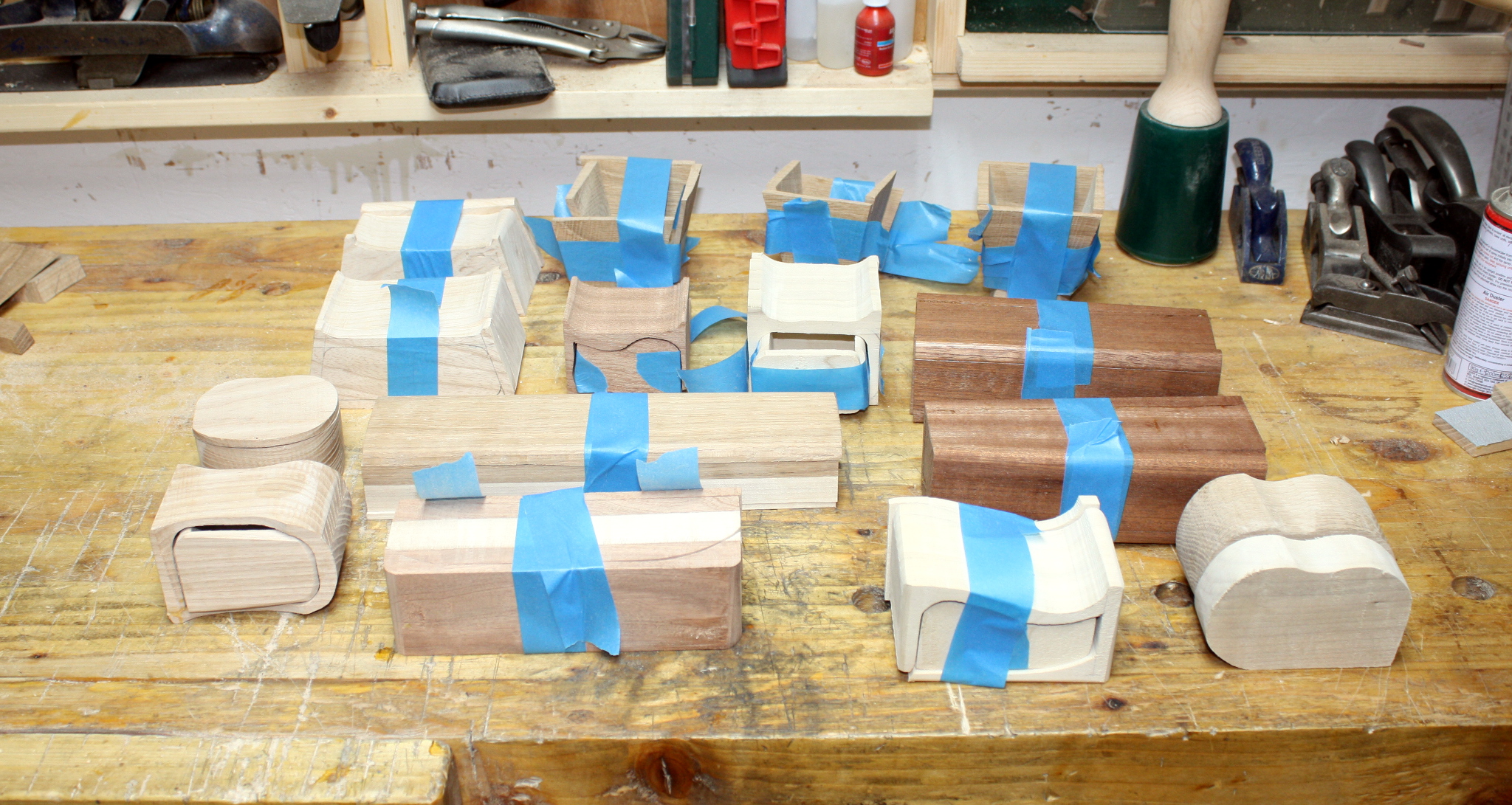 …is deciding to make a batch of bandsaw boxes for your son's school's xmas bazaar thingy, while in a shed that's too small, with a bandsaw that's not really up to the task, and a sanding arrangement that… well, more on that in a moment.
I mean, I don't even keep anything other than 4/4 material on hand, thicknessing anything else down to the normal 3/4 width you see in furniture is just too much work by hand (though I do need to get some 8/4 stuff soon for a piece's legs). So it's lamination city…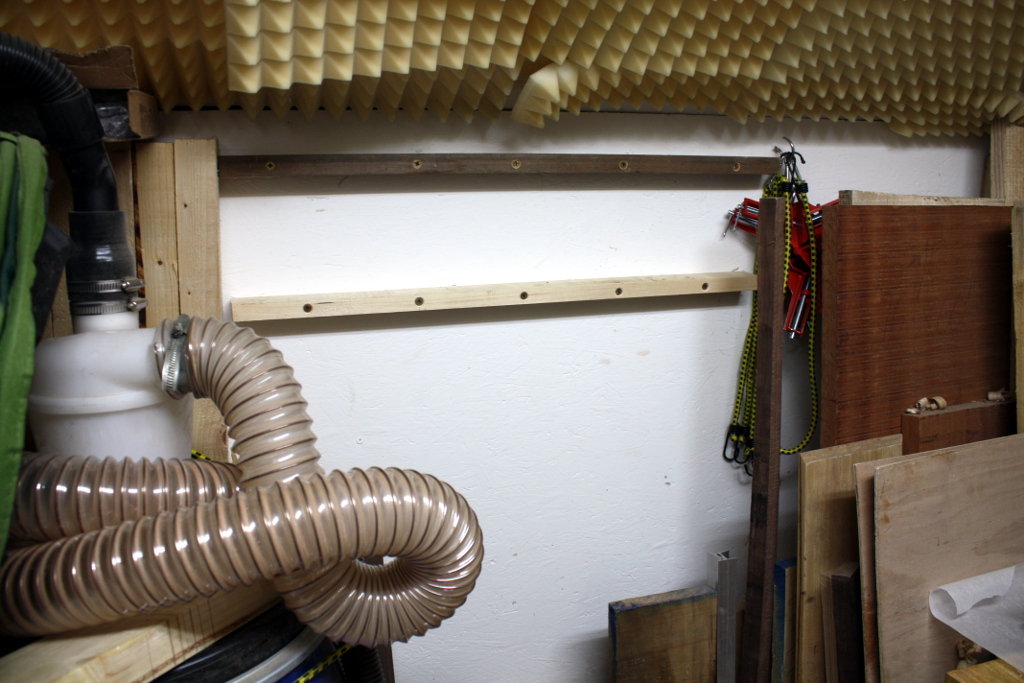 Something is missing….
Ah, there they are. Literally every clamp I have (bar the 5′ cast iron ones that are slowly rusting away outside, accusingly. I'll get to them this xmas and sort them out, honest).… Read the rest