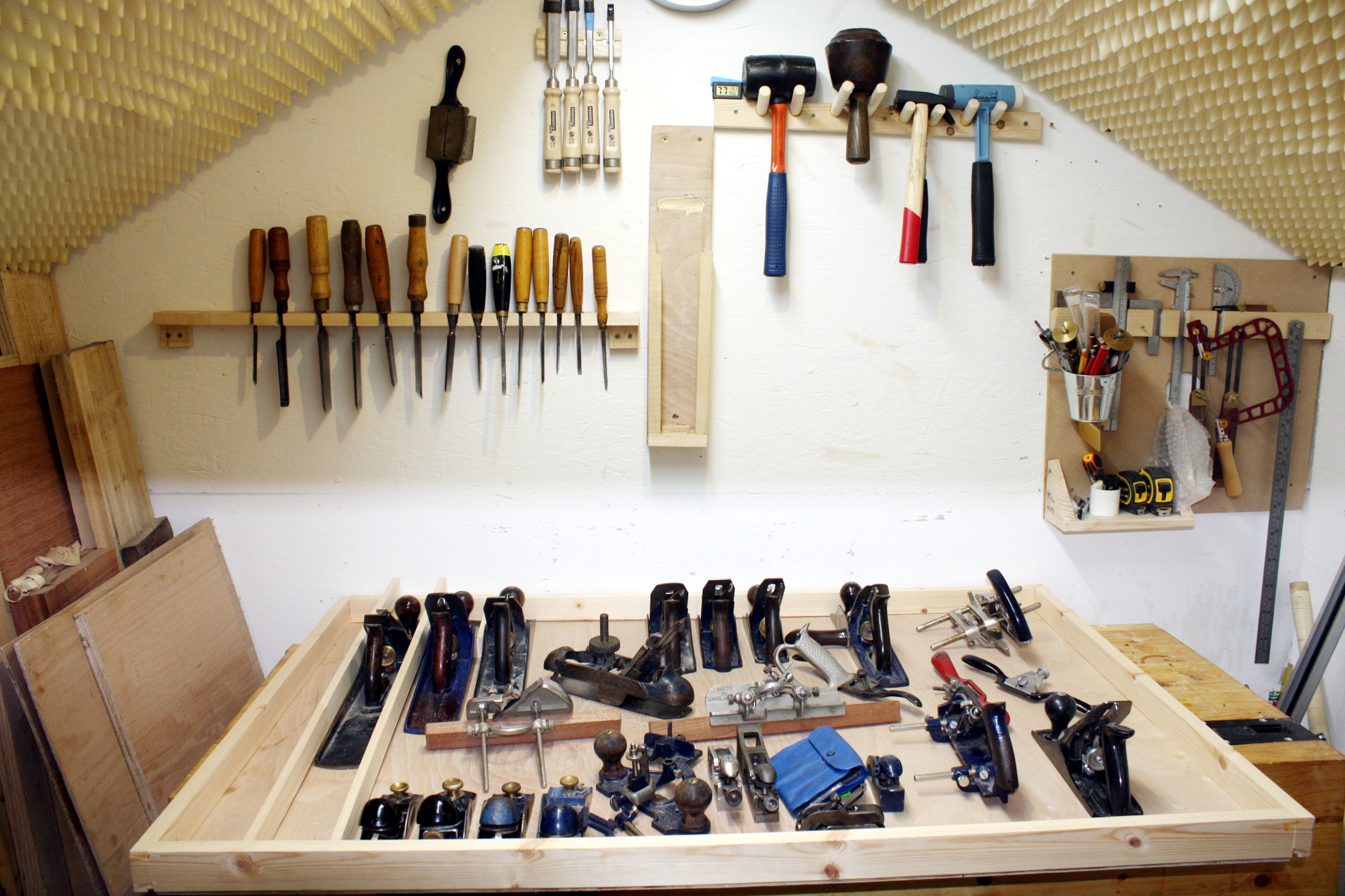 So, don't get me wrong, I know this is a nice problem to have, but still…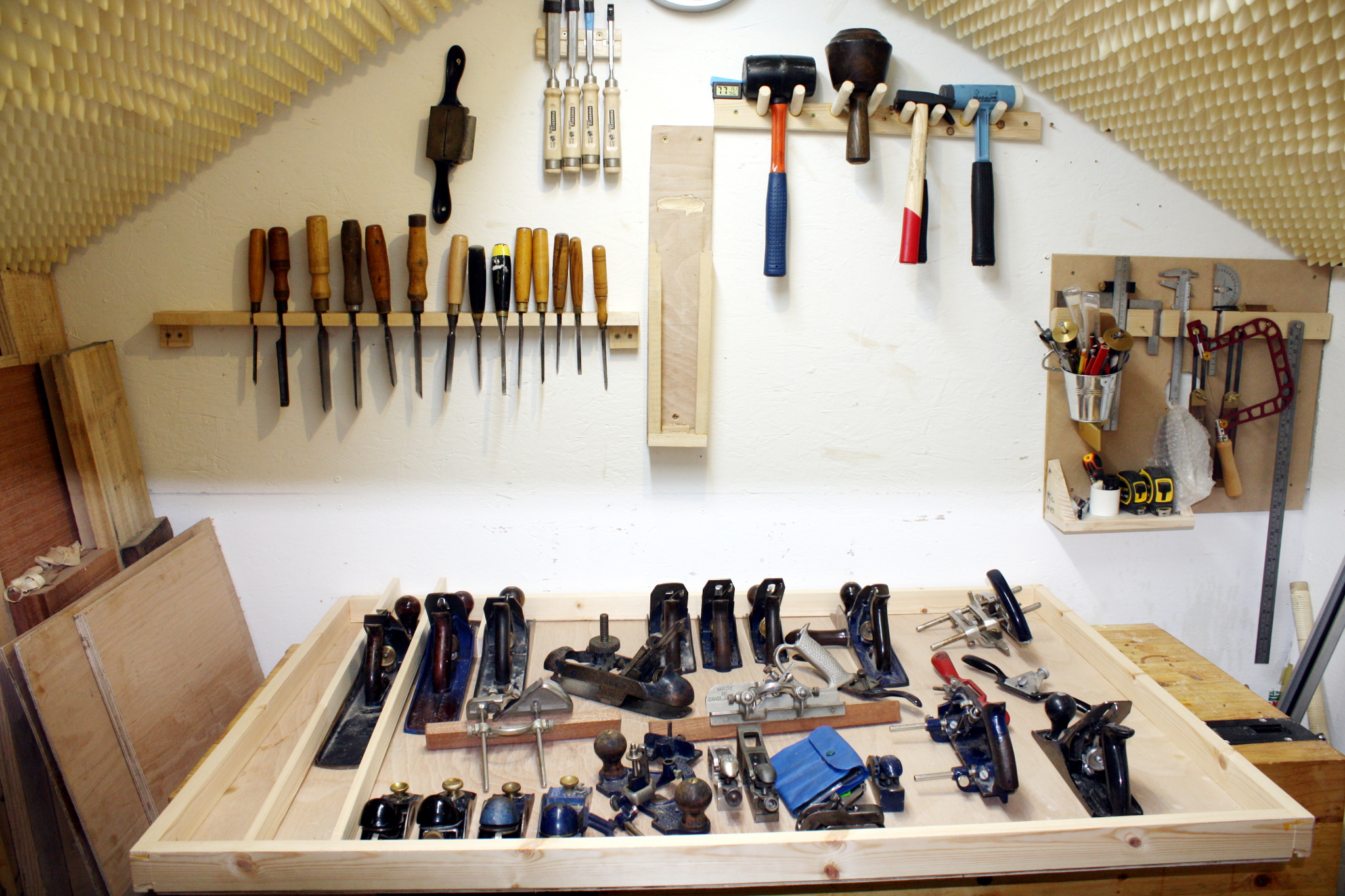 Dovetailed and rebated border all glued up and fitted to the plywood panel, grand but now I have to figure out how to get all those planes on there and the chisels as well (the hammers will move to the side wall I think).
Also, leaving space for a Record #08 on the left, a Record #02 on the right and a Record #05 which I was absolutely certain I had bought but apparently I'd decided I didn't need one because I had a #05½ and a #04½ already. Stupid sensible idea, that one.
Mounting might be interesting. I don't think french cleats will help here, so I guess we're down to a few dozen countersunk screws through the plywood and into the studs in the shed wall.
…
Read the rest