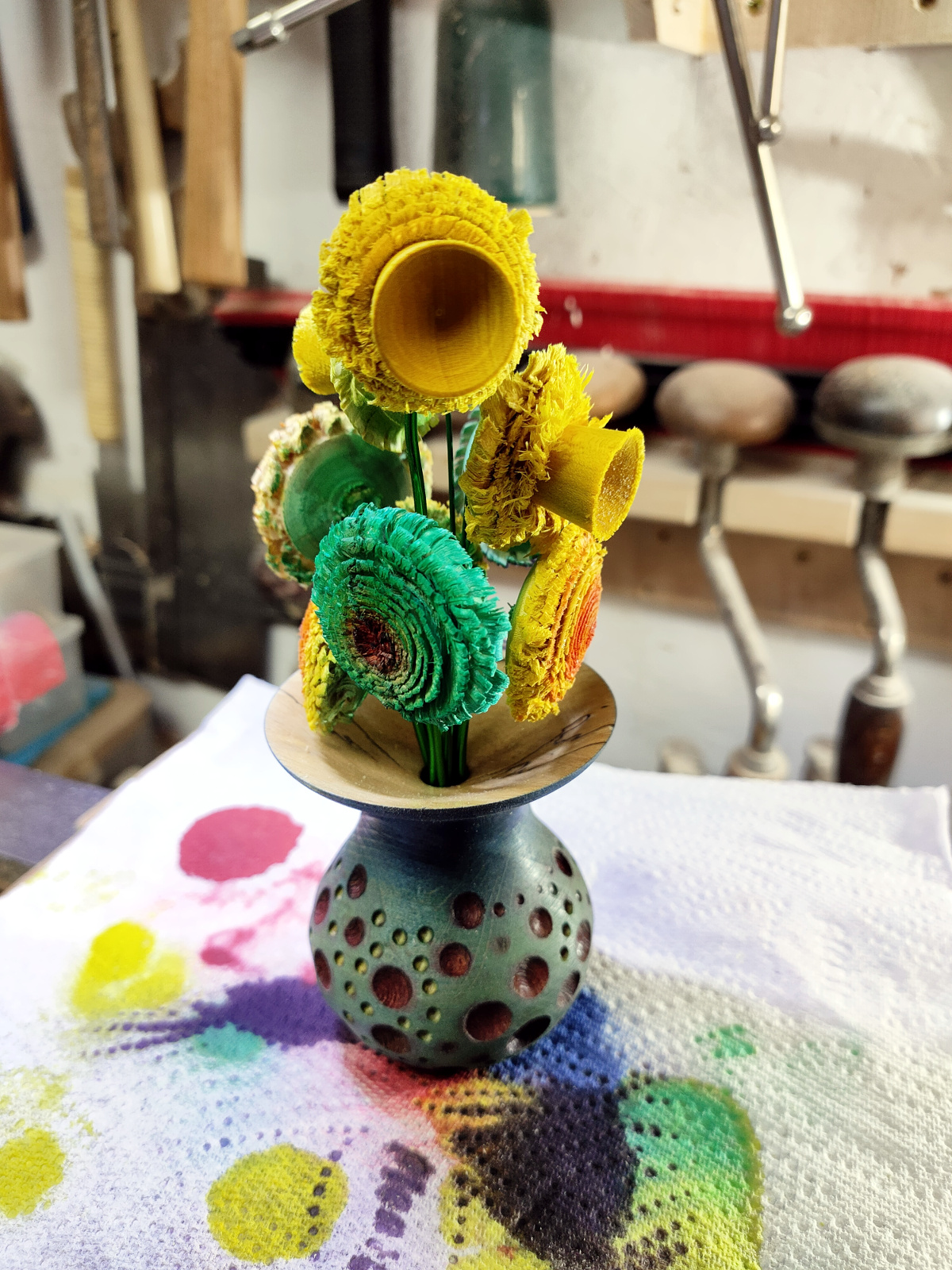 Well, if you buy flowers they're all nice and well but they die after a while, so I thought it'd be nice to make ones that don't.
Miniature (2″ diameter I think) spalted beech bowl blank turned to a bud vase (I know some people call them weed pots, they have no imagination), then textured using a dremel and a few saburrtooth rasps as well as the standard metal burr you can get for dremels, then stained inside the textured parts with an airbrush, sanded the outside to clean off the stain from the surface and then did a graduated blue/green stain to get a kind of underwatery vibe on the vase.
The flowers are made from sycamore spindles, turn down the diameter to an inch or so and then push back the grain with the heel of the skew to form them, then airbrushed with more stain (this is where having a small army of airbrushes comes in handy) and after parting off, drill a 2mm hole in the back of the flower and insert some florist's wire and CA glue to hold it all in place. I had two kinds of florists wire, the thicker kind is just pure aluminimum I think and is nice to work with, the thinner stuff is I think more intended to wrap around stems and is a bit more fiddly for this but it should be useful for other things as well, like making loops to hang decorations from.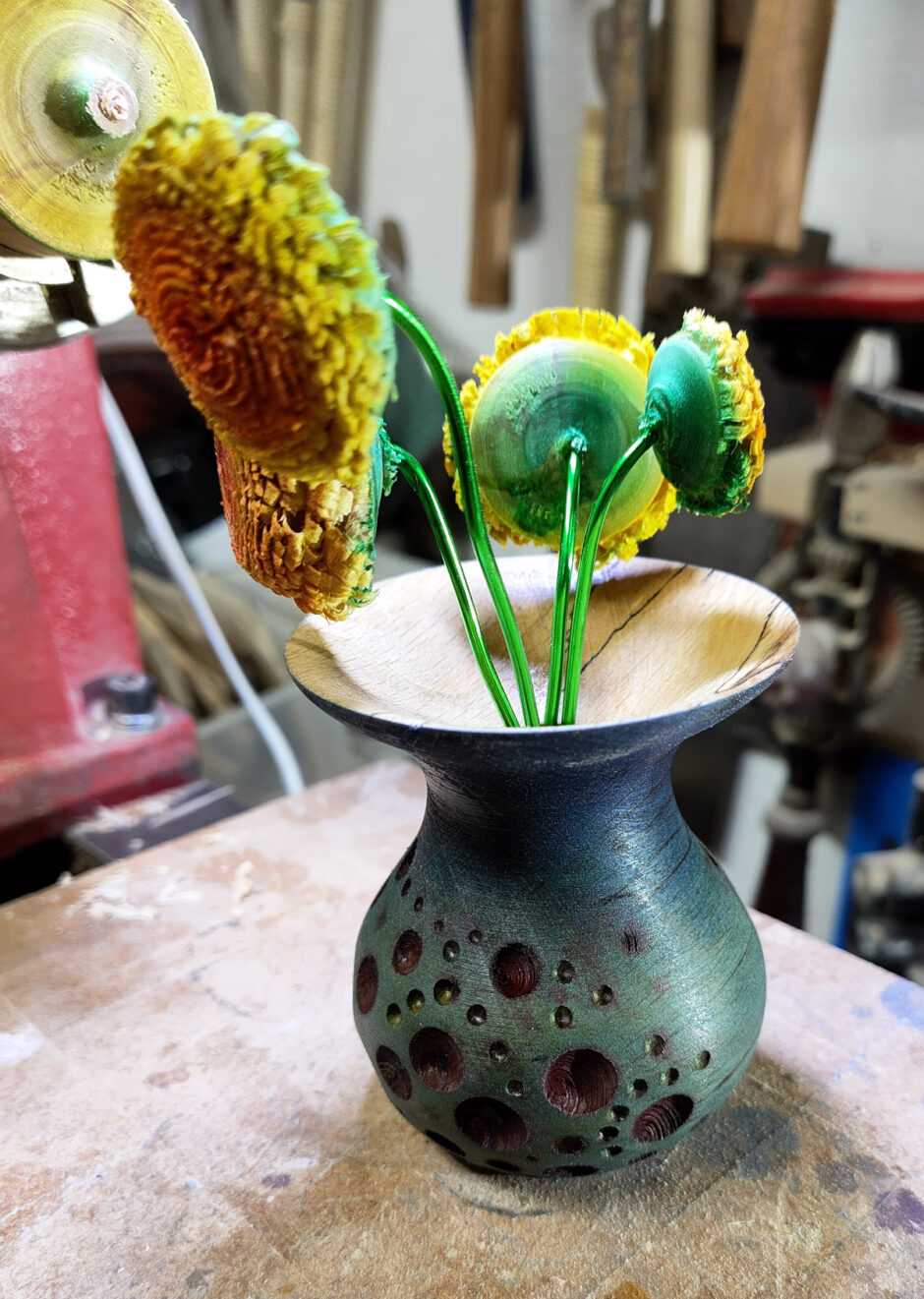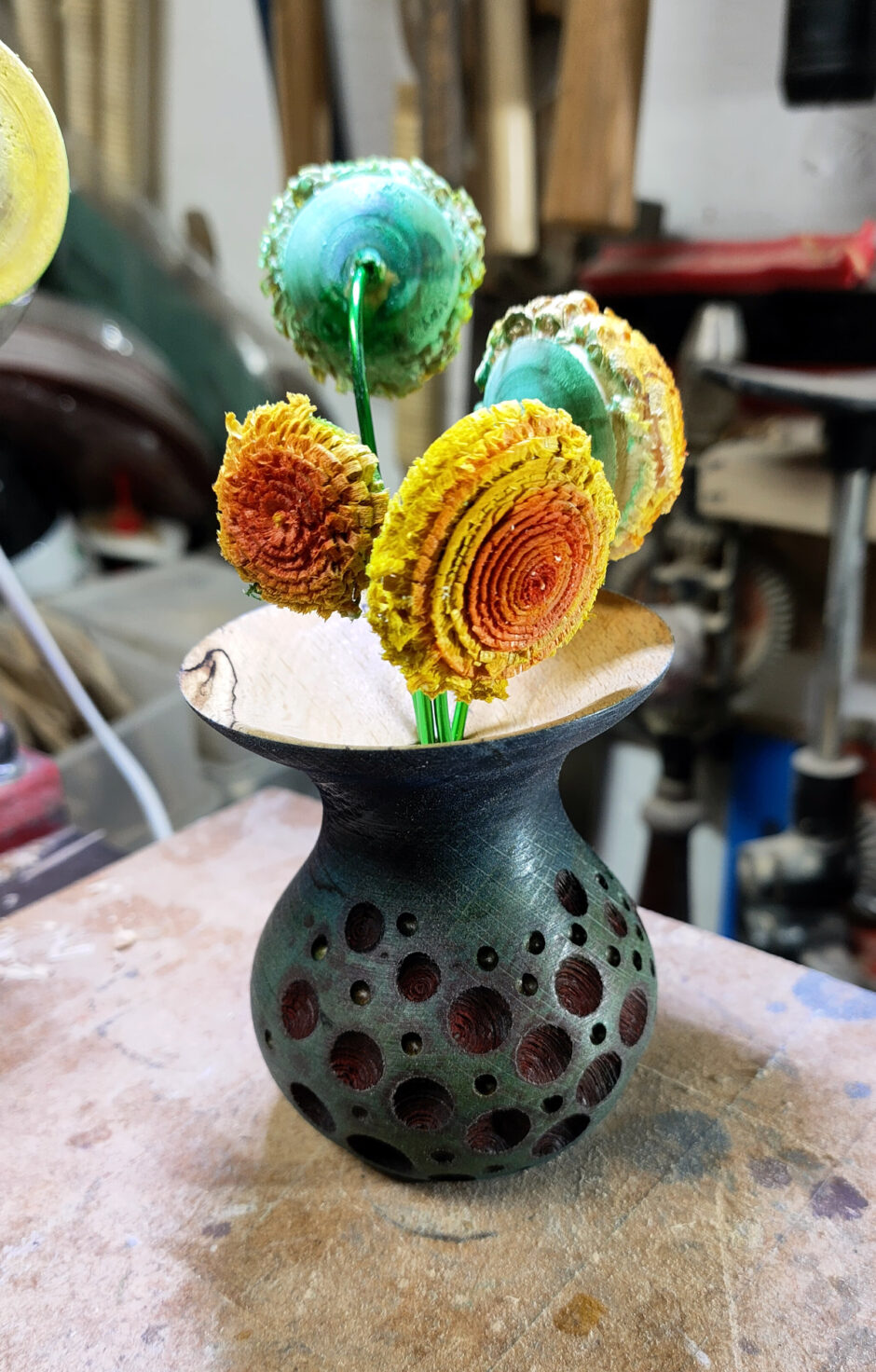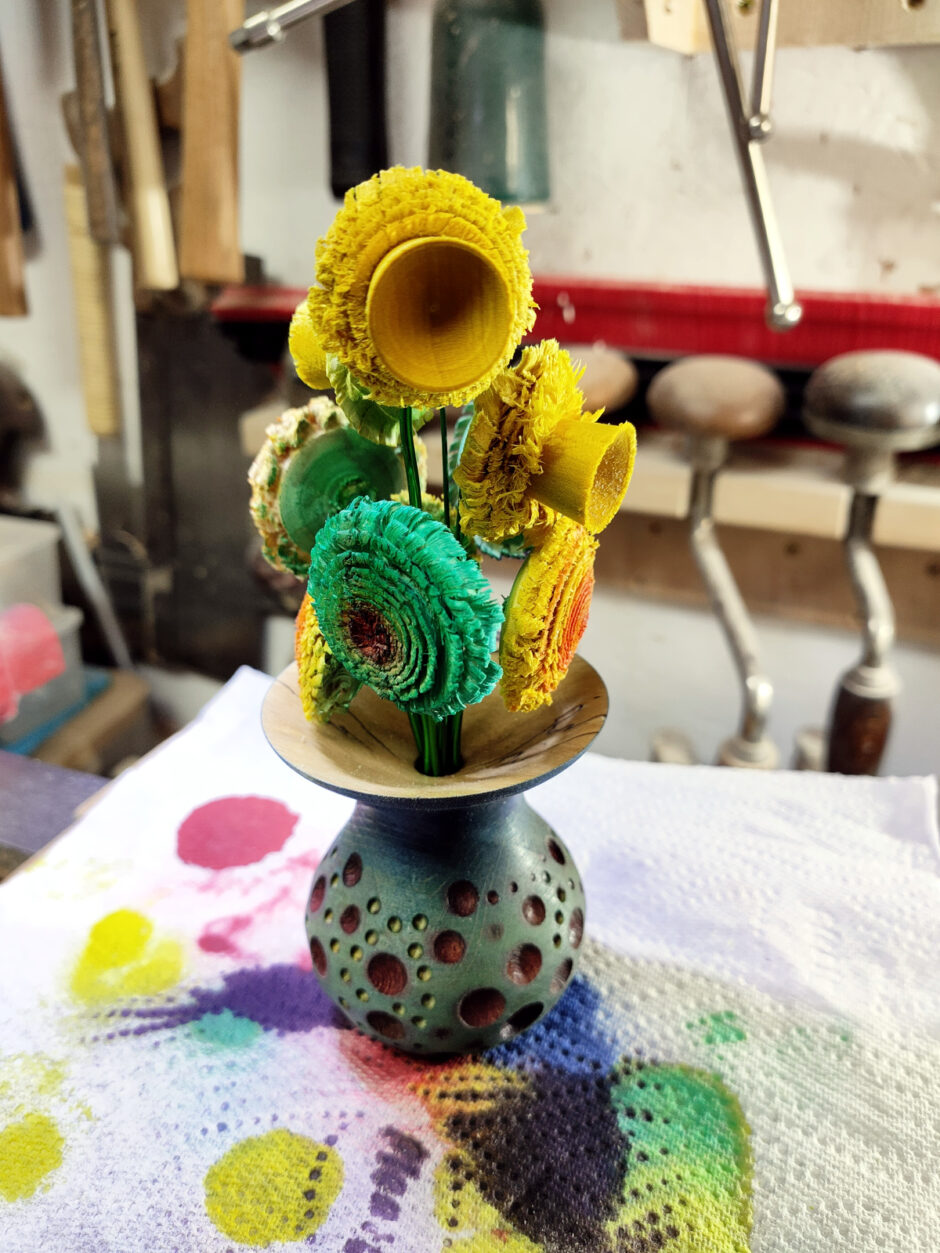 Turned out nice in the end.