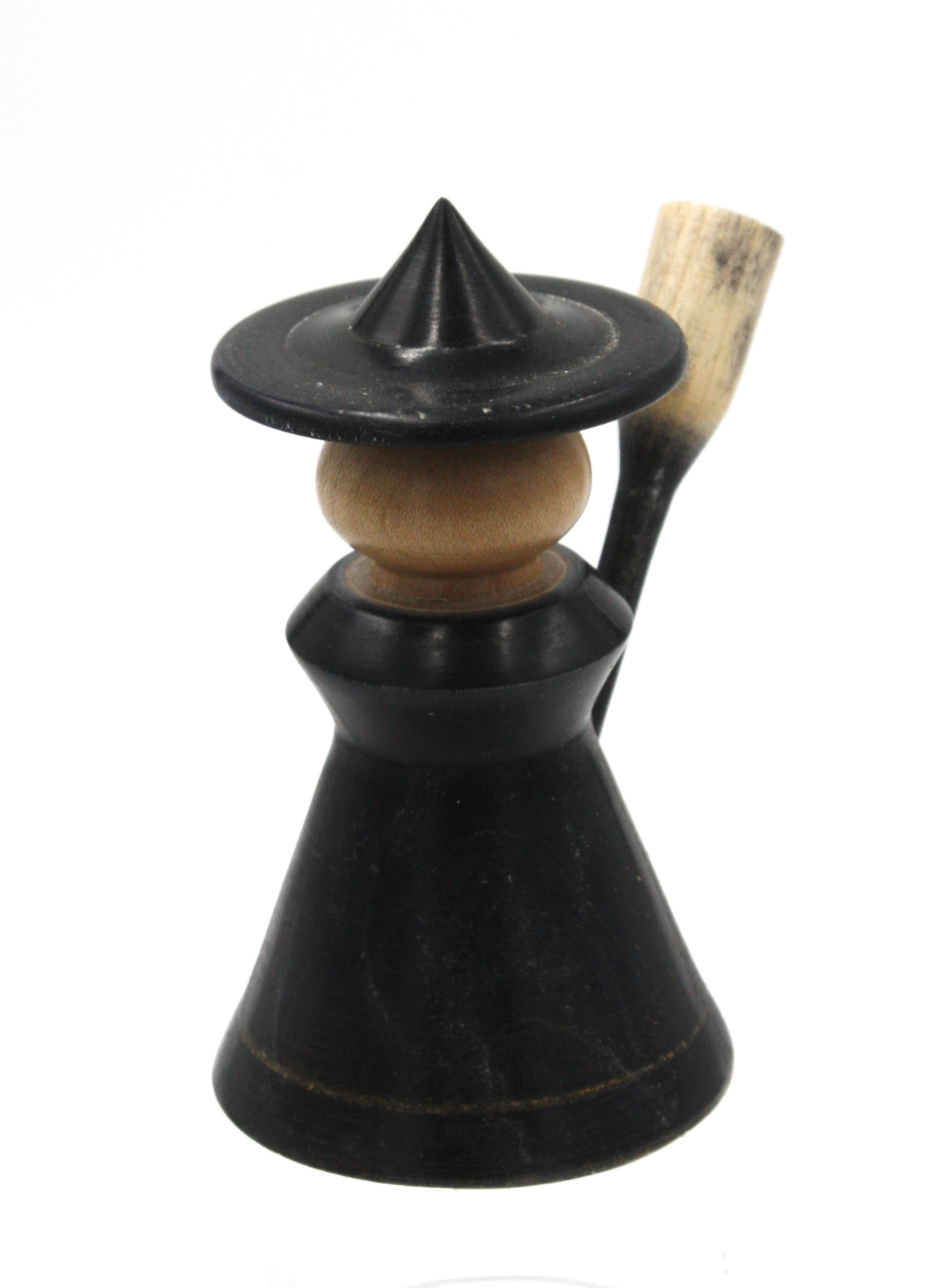 So in the spirit of "things you see on youtube are occassionally correct"…
That's BB Turning, a Dubliner transplanted to Killorglin who does a lovely line in bowls and lamps down there, along with some youtube videos with a nice familiar accent (for some reason, despite a woodturning community which is massive, well-organised and world-class in talent, there are very very few Irish woodturning channels that I've found so far and only three woodworking ones, it's a bit sad). But that was a nice project and since these raw snowmen just arrived in from the Carpentry Store this week…
So I put one between centers, roughed it out to round with Calum's help, put a tenon on either end and split it in half (each of those blanks should be two snowmen. They're sycamore btw). Then chucked up one half and followed BB's guide to making one, albiet at about a tenth of the speed he manages. Then added some colour to hide the mistakes 😀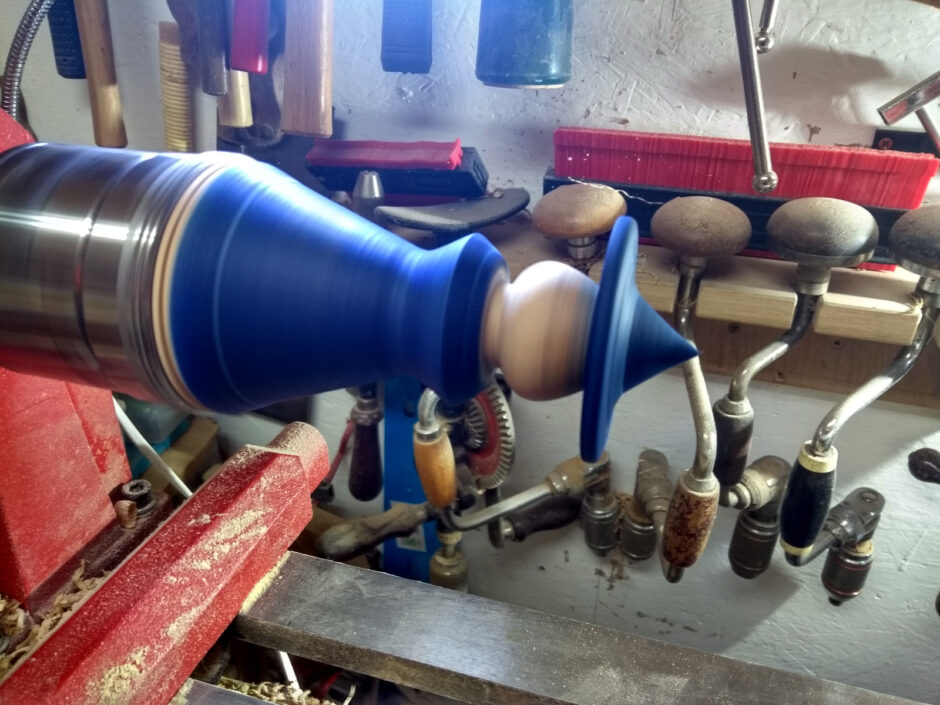 Have to start with royal blue to get the right colour (midnight starts as blue after all) and after that two coats of black, then some gold embellishing wax (because midnight has stars) and some wet sanding and sealing to get it about right. I had to recut the top of the head to get some errant stain off but that went well.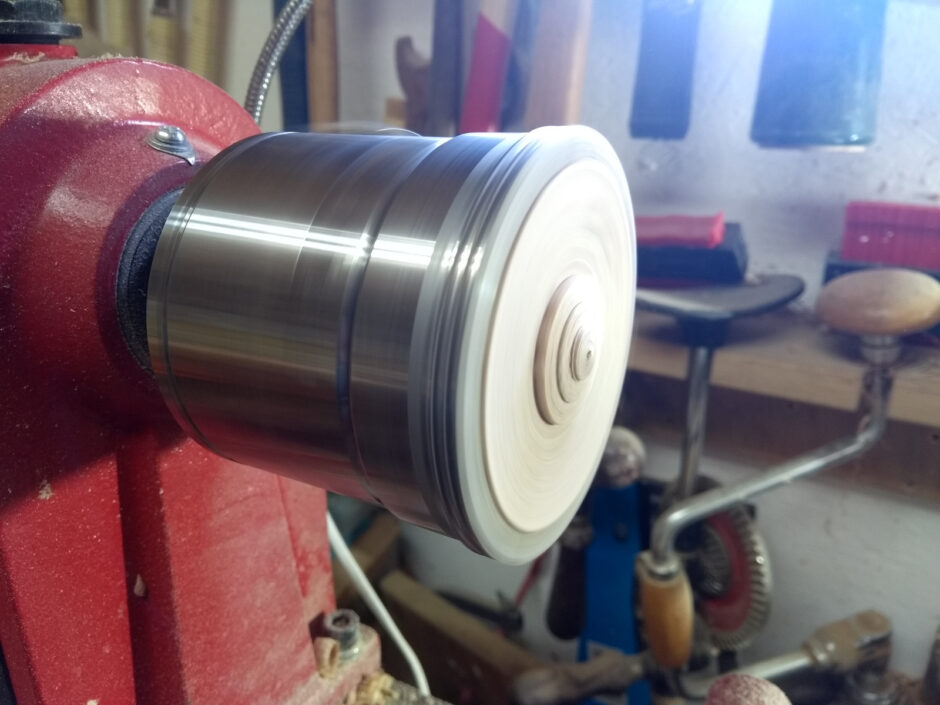 First time using those jaws and parting off that close, even with the new 2mm parting tool, really does focus the mind…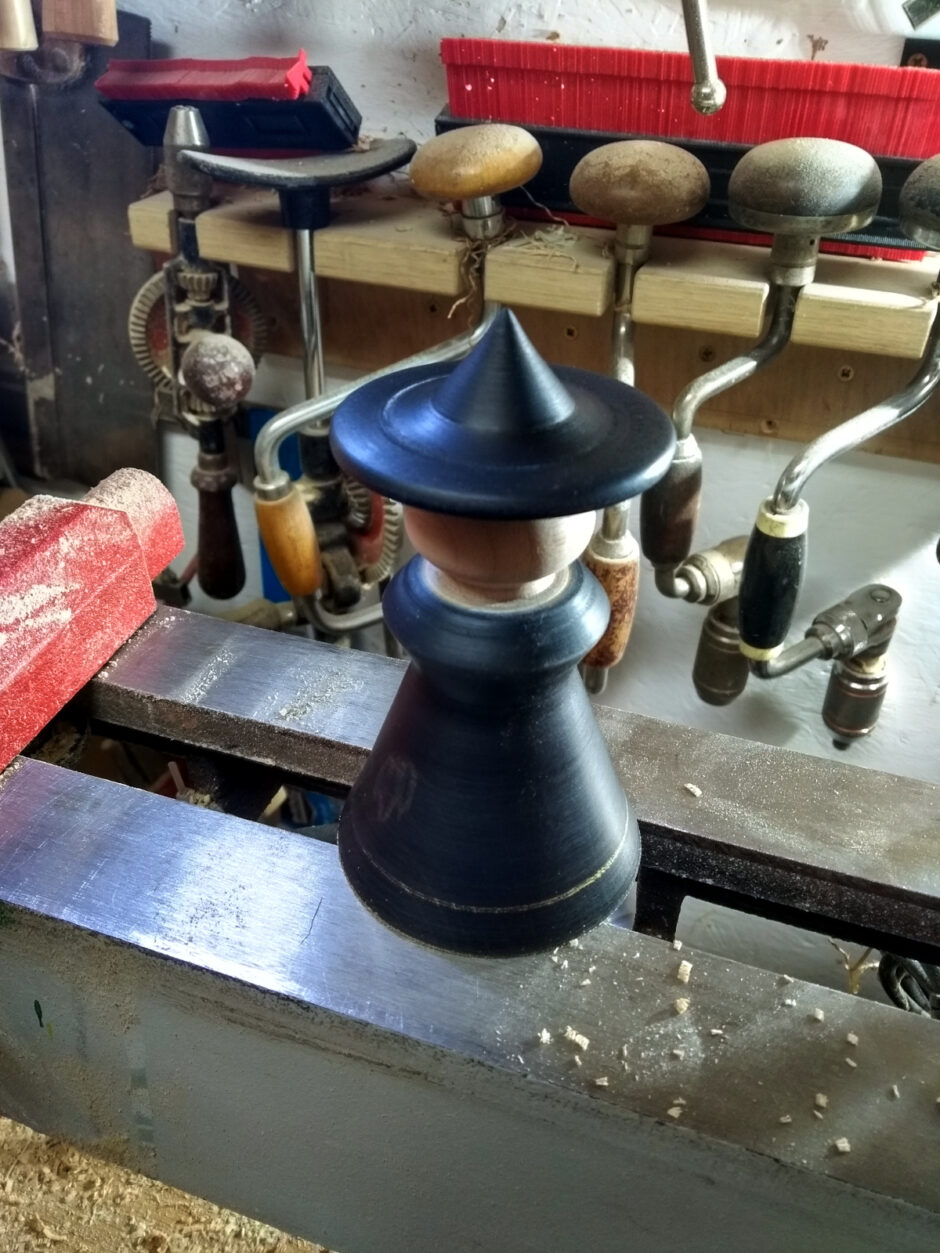 But not bad. Turned a broom from some poplar and stained the broom's handle, then took both pieces to the buffing wheels working up to beeswax and then giving a final coat of hampshire sheen, letting it cure up for a half-hour and buffing it back on the wheels and it was done.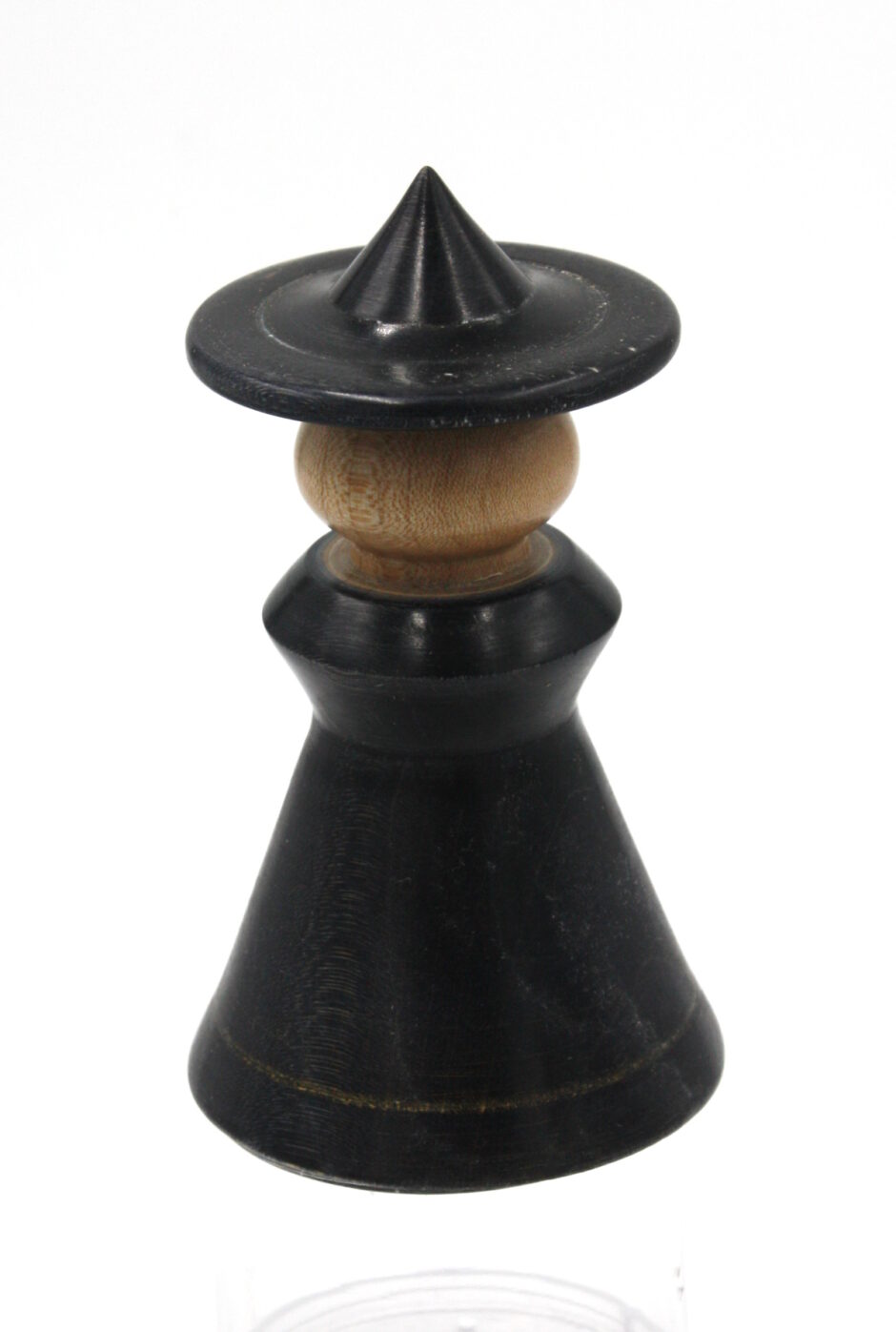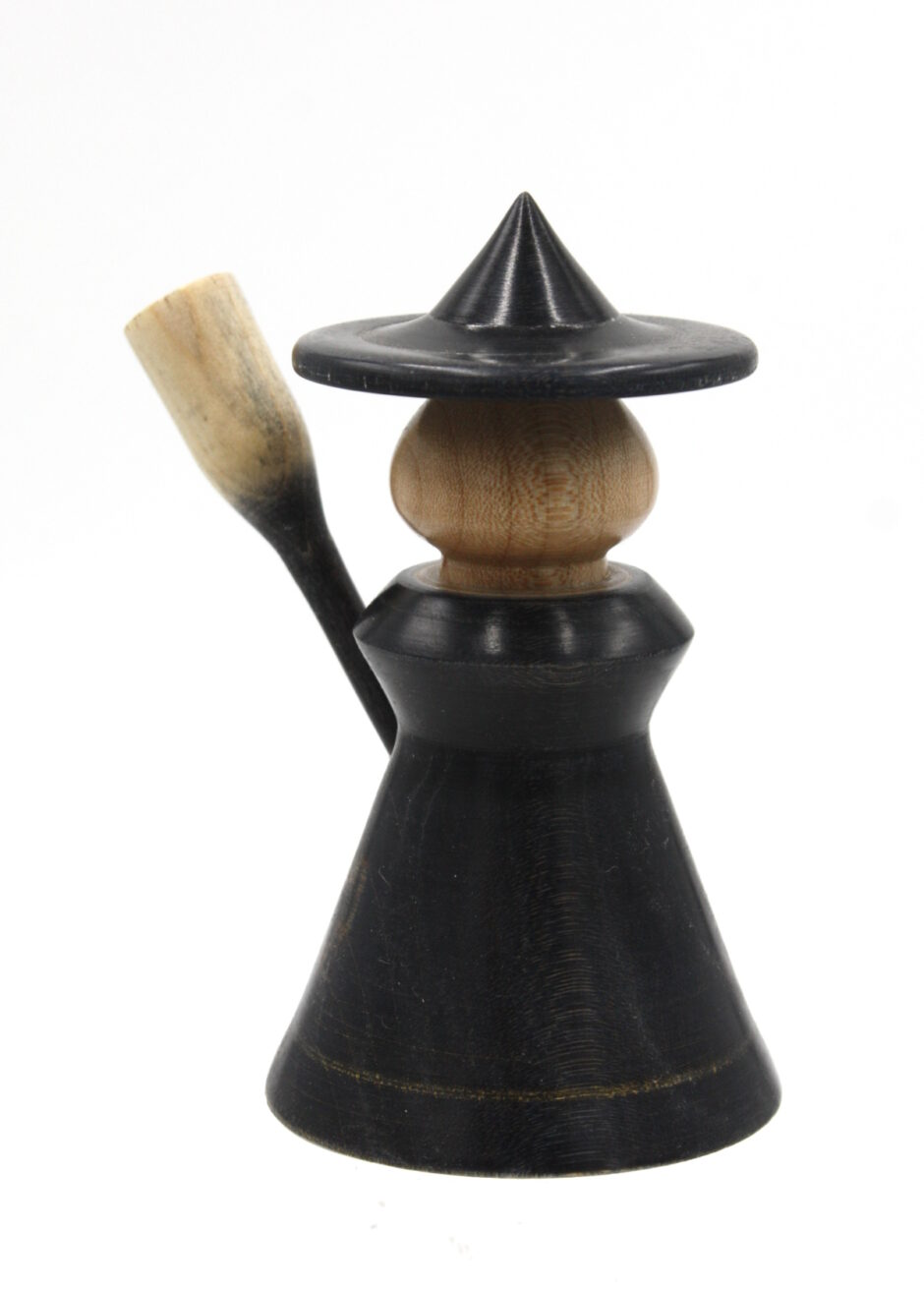 Didn't come out too badly at all in the end.