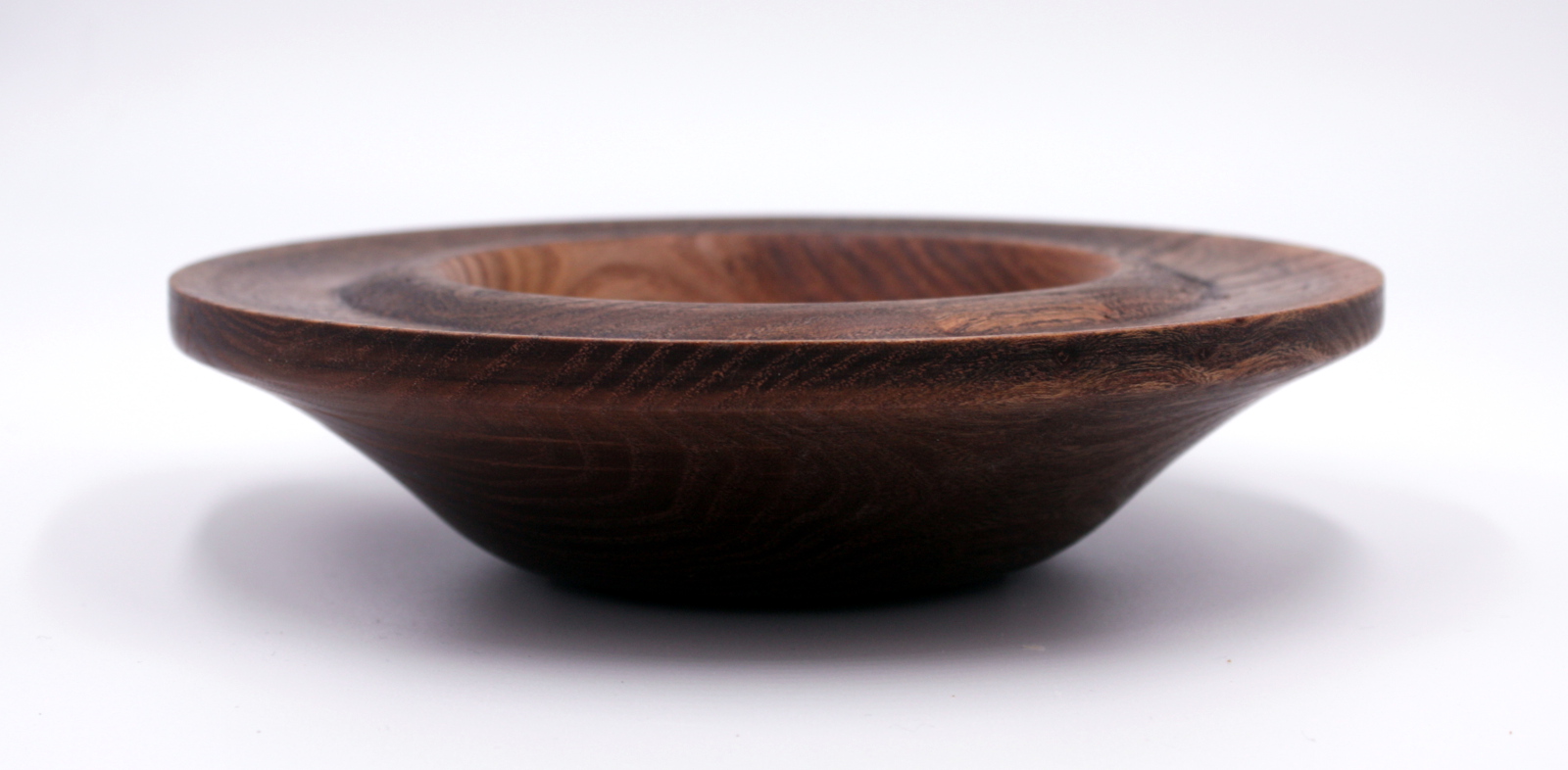 So I thought I'd move up to a 6″ blank from the 3″ ones I've been practicing on so far. I had in mind as well to do some colouring work – been watching too much of woodturning Youtube I suppose. It went to plan right up until gouge touched wood for the first time, which is pretty good as these things go.

The plan was to have an ogee curve on the outside of the bowl, rising to a narrow lip and then on to a slightly wide rim with a downward sweep into a bead that the main bowl interior would cut down through. Then the outside and the rim would be stained black with bronze gilt cream in the pores to liven up the grain, and the inside would remain the natural wood colour.

It didn't work, but you can sortof see it from here, if you squint hard enough while staring somewhere other than the screen…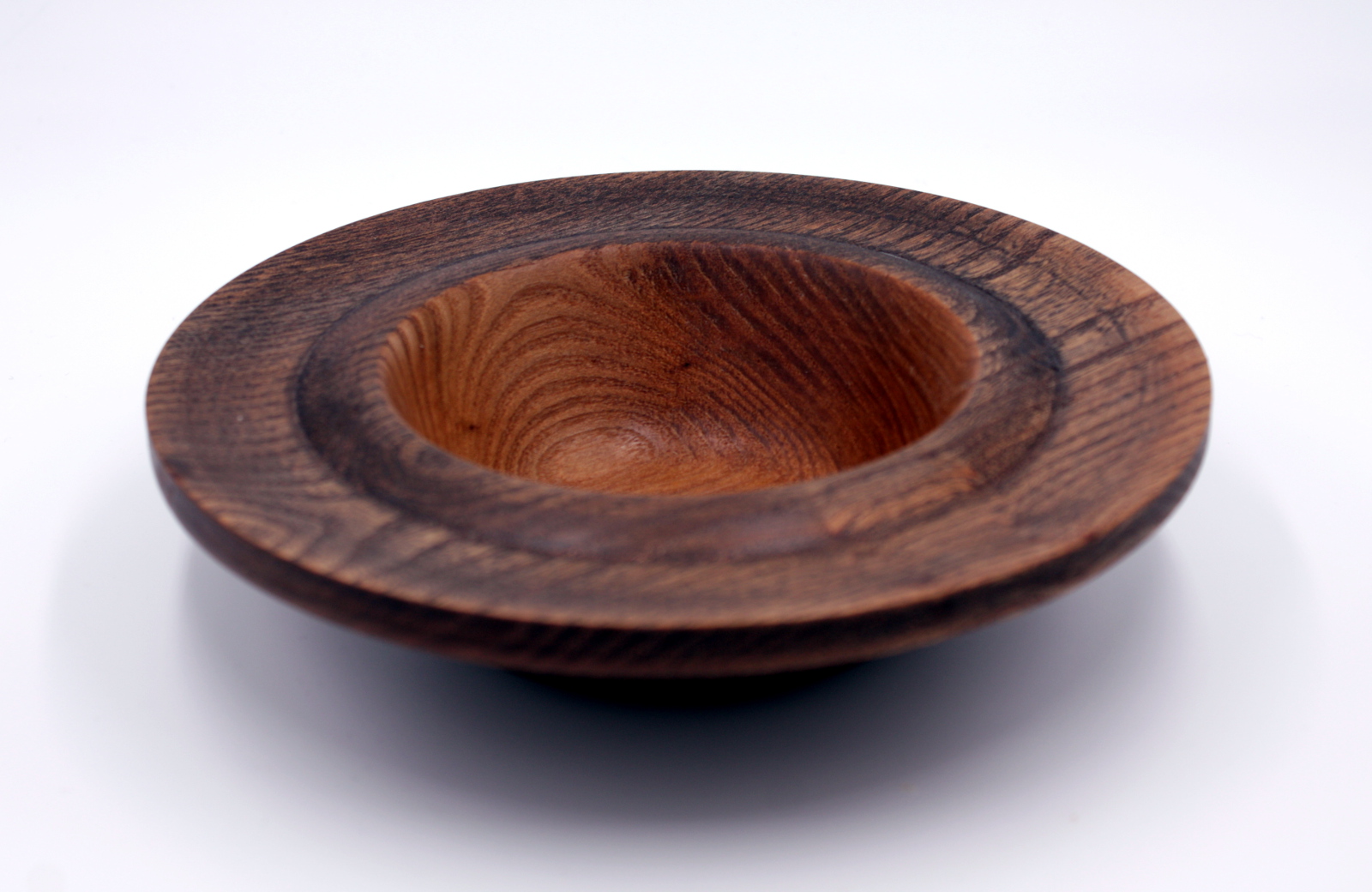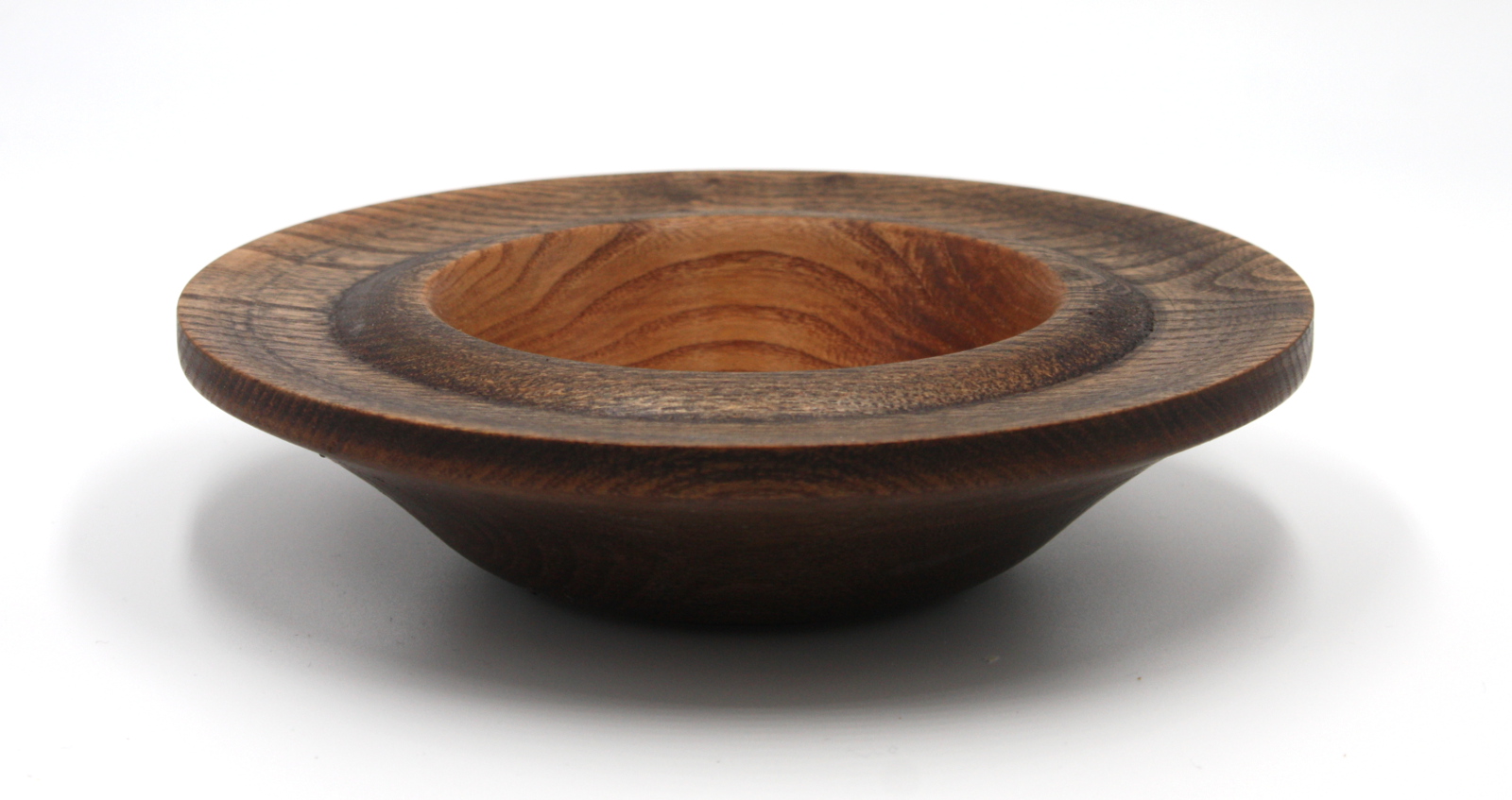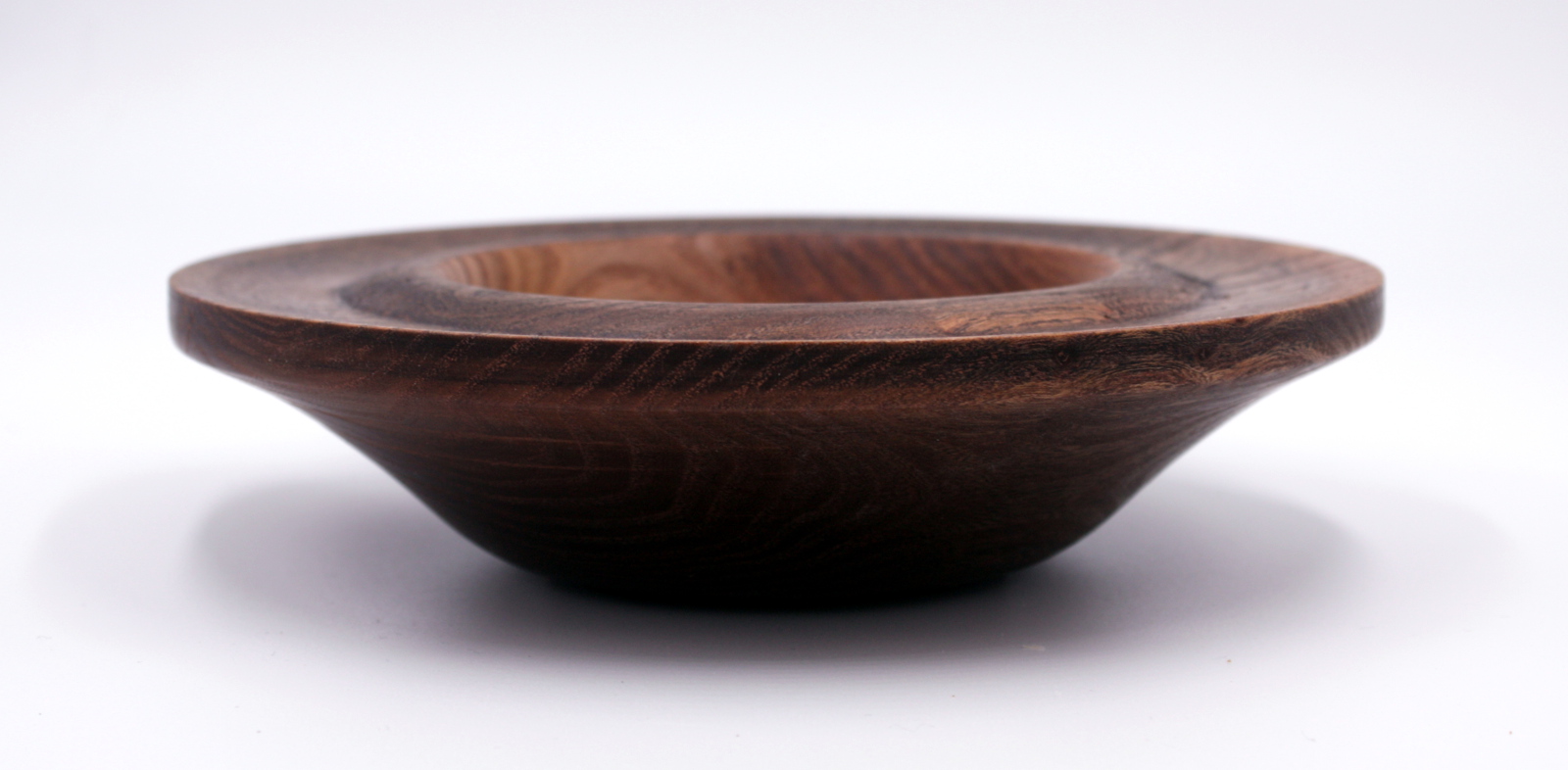 I mean, the ogee is starting there. It's just not aggressive enough on the concave portion of the cut. And the lip is twice as thick as I wanted and there's tearout on the bead at the start of the main bowl. Problem was, after I flipped the bowl over and chucked up the recess, about twenty seconds into squaring up the face, I had a nice catch and it ripped the bowl out of the chunk jaws and flung it at the wall and it bounced back at my face. You can see the damage it did to the foot.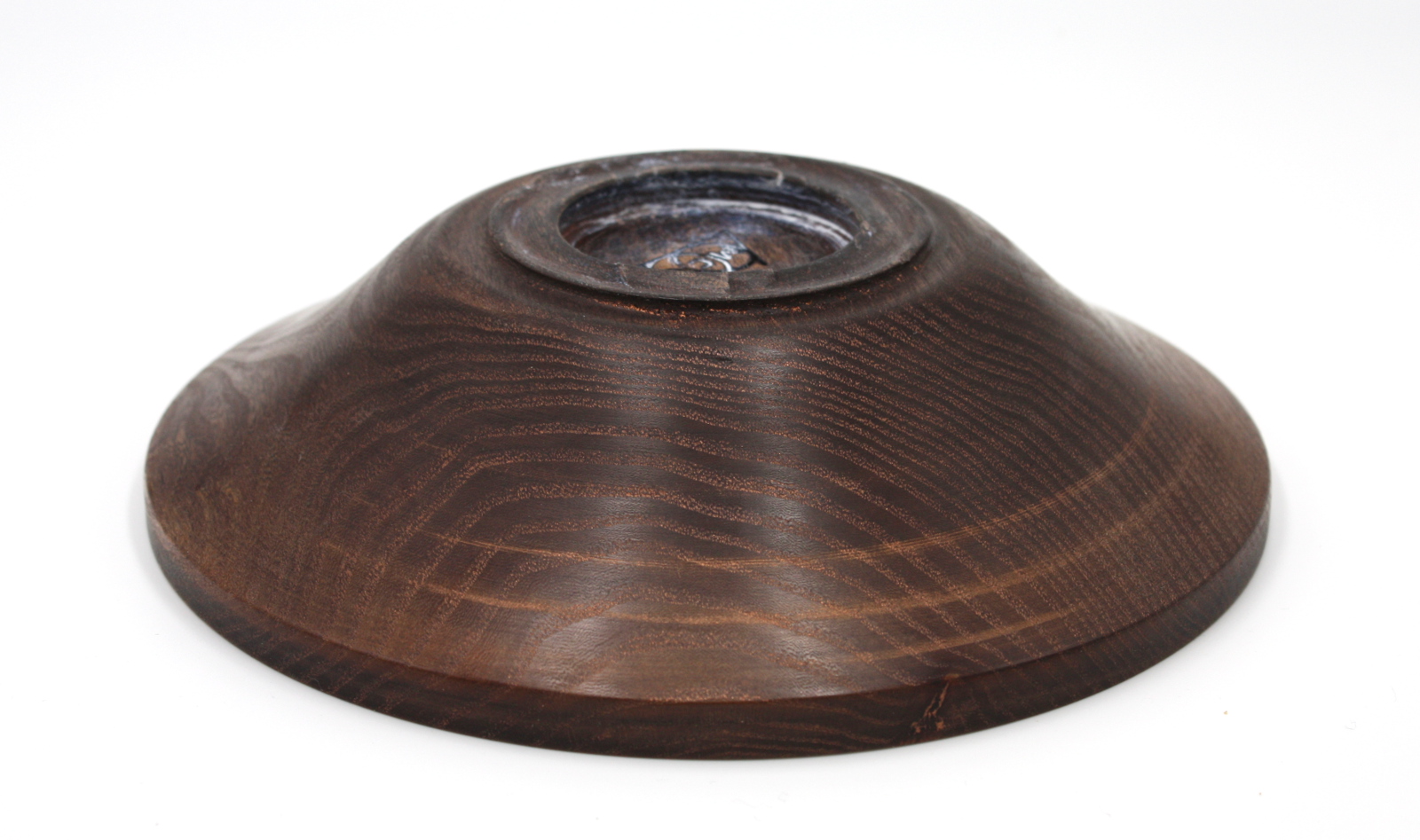 So after that I stuck with less aggressive cuts 🙂 But the outcome suffers for that.

The colour is also disappointing. I put on the gilt cream first, which was a mistake; should have stained it first, then sealed it (though I don't have cellulose sealer which I might need to rectify), then done the gilt cream. But the colour of the gilt itself isn't half bad. Like I said, I can see what I wanted to get from here, I just didn't manage it this time.
Oh well. Next time!