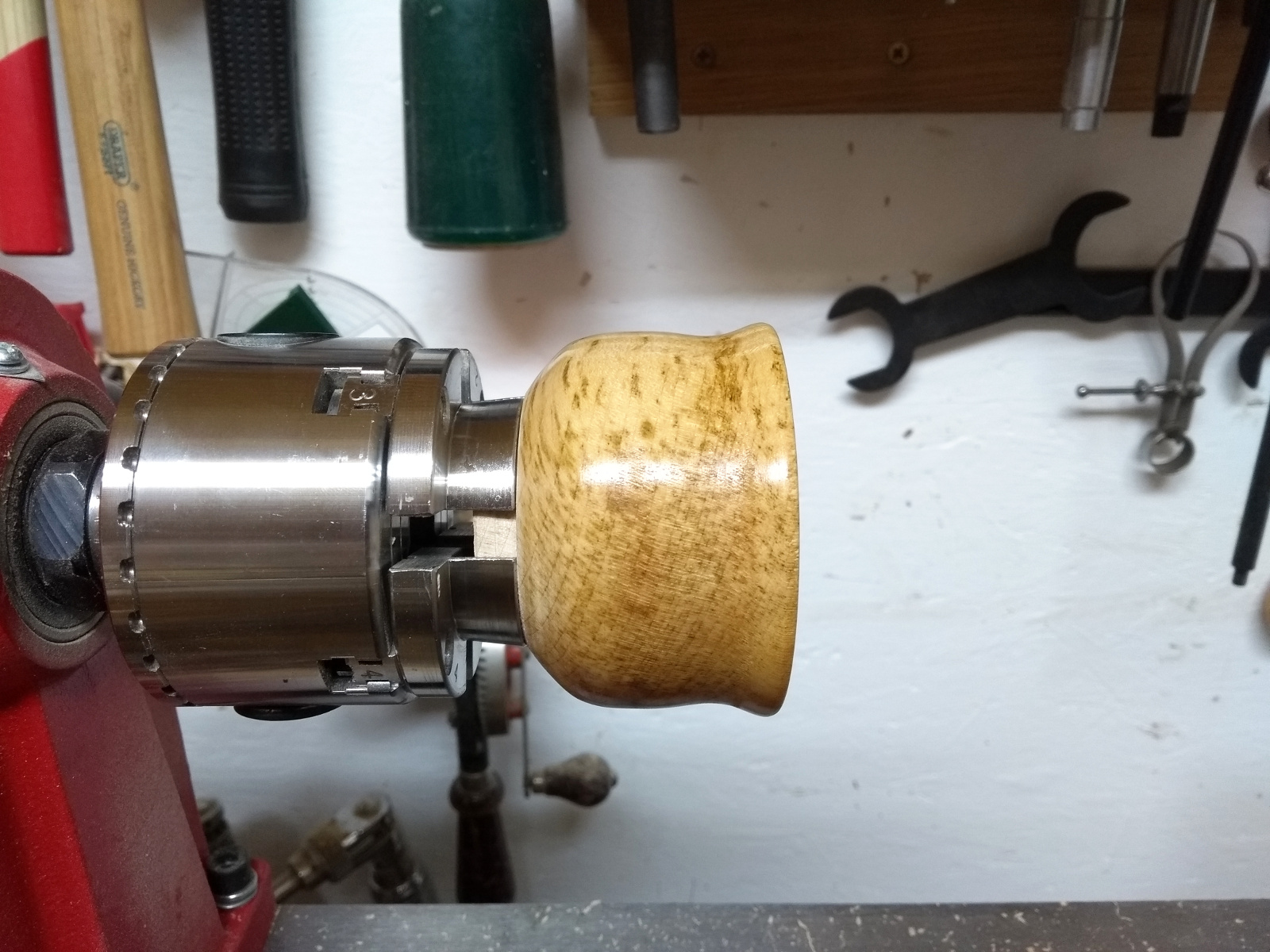 So the woodturning course I was taking was cancelled because of Covid19 before we got to the bowl turning part of the course. But I had a large variety sack of bowl blanks arrive from homeofwood.co.uk at the start of lockdown, and I've been wanting to try bowl turning for a while, so I read about a dozen books on bowlturning (like The Practical Woodturner and others), bingewatched about thirty hours of youtube intruction from a dozen different turners, set the pucker factor to maximum and picked out the smallest minature blank I had…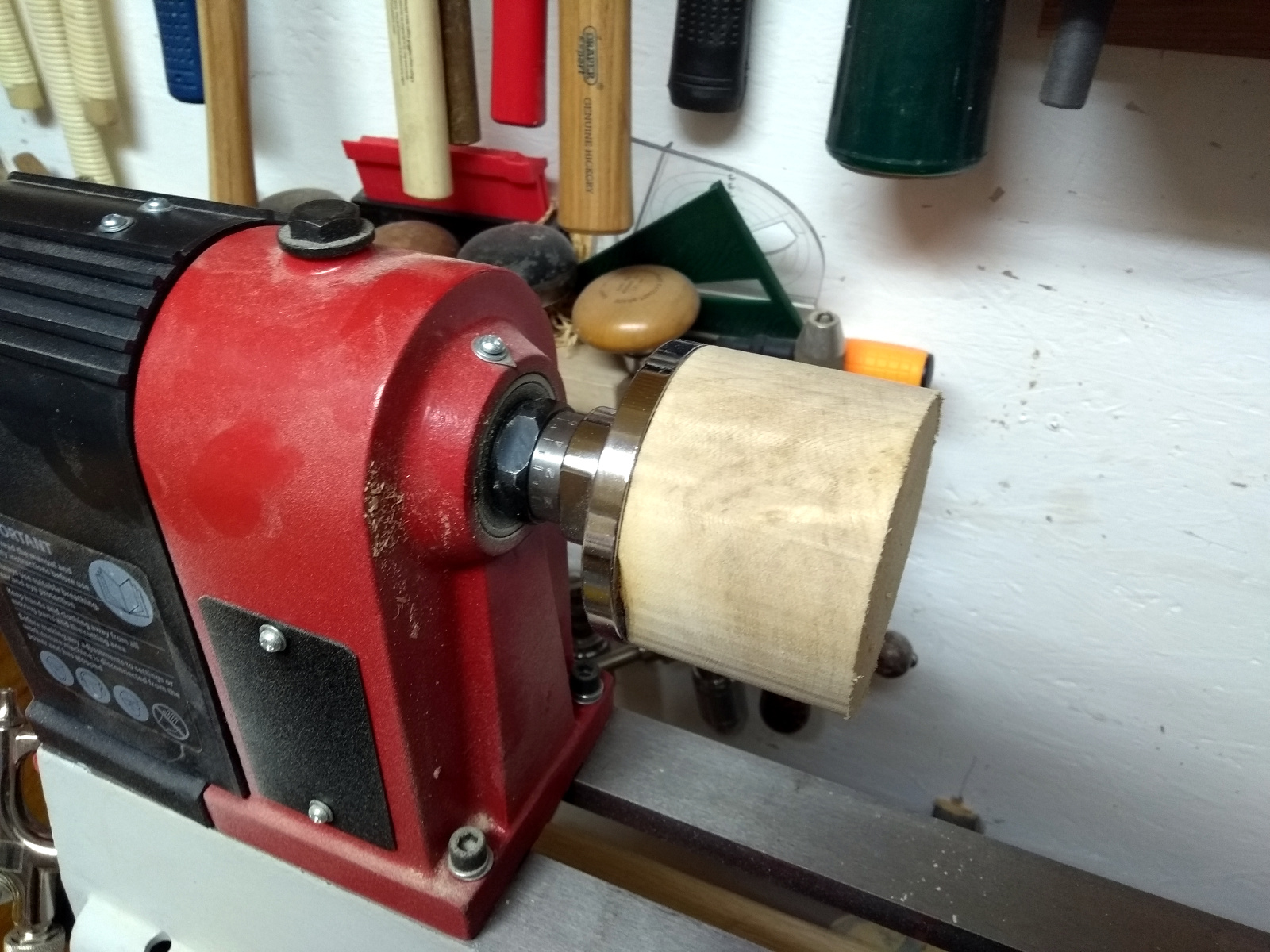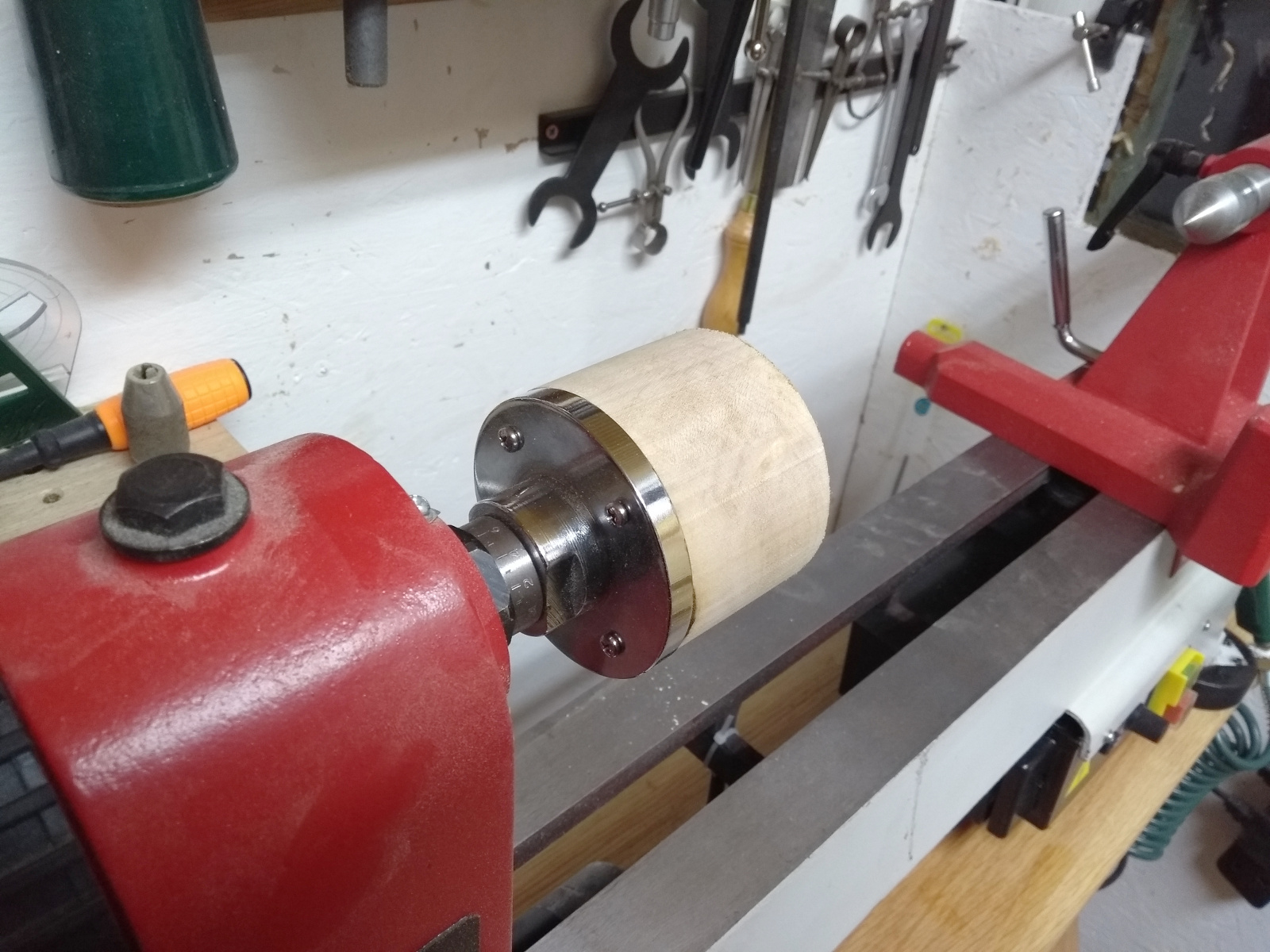 That's a three-inch blank on a three-inch faceplate 😀 But we can still do more overkill…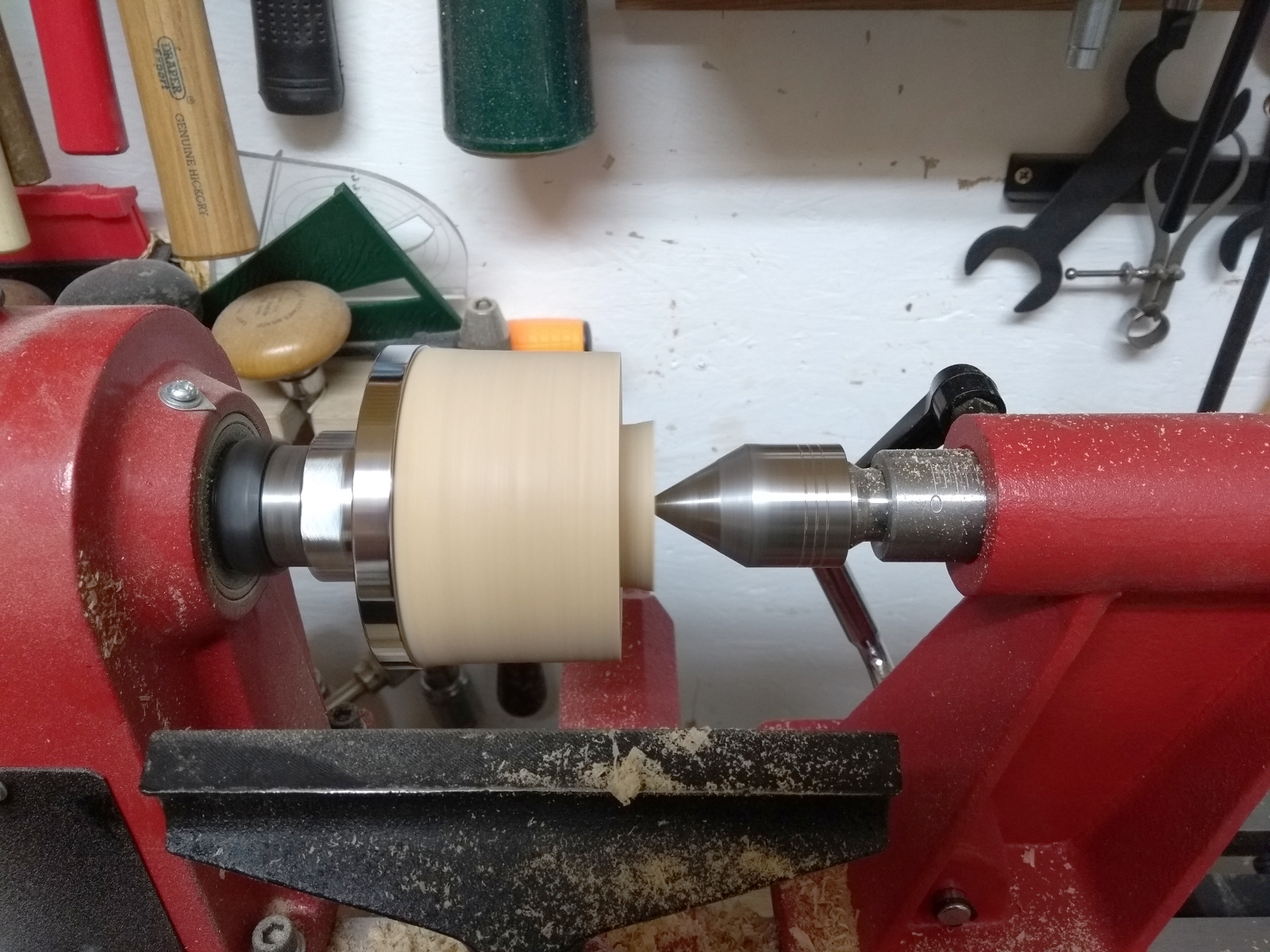 Tailstock support on a three inch blank 😀 Well, first bowl, might as well do belt and braces. So I turned the tenon (and it didn't look too bad I thought), then I took off the faceplate, chucked the blank up, realised I'd skipped a step, put the faceplate back on and turned the outside of the bowl.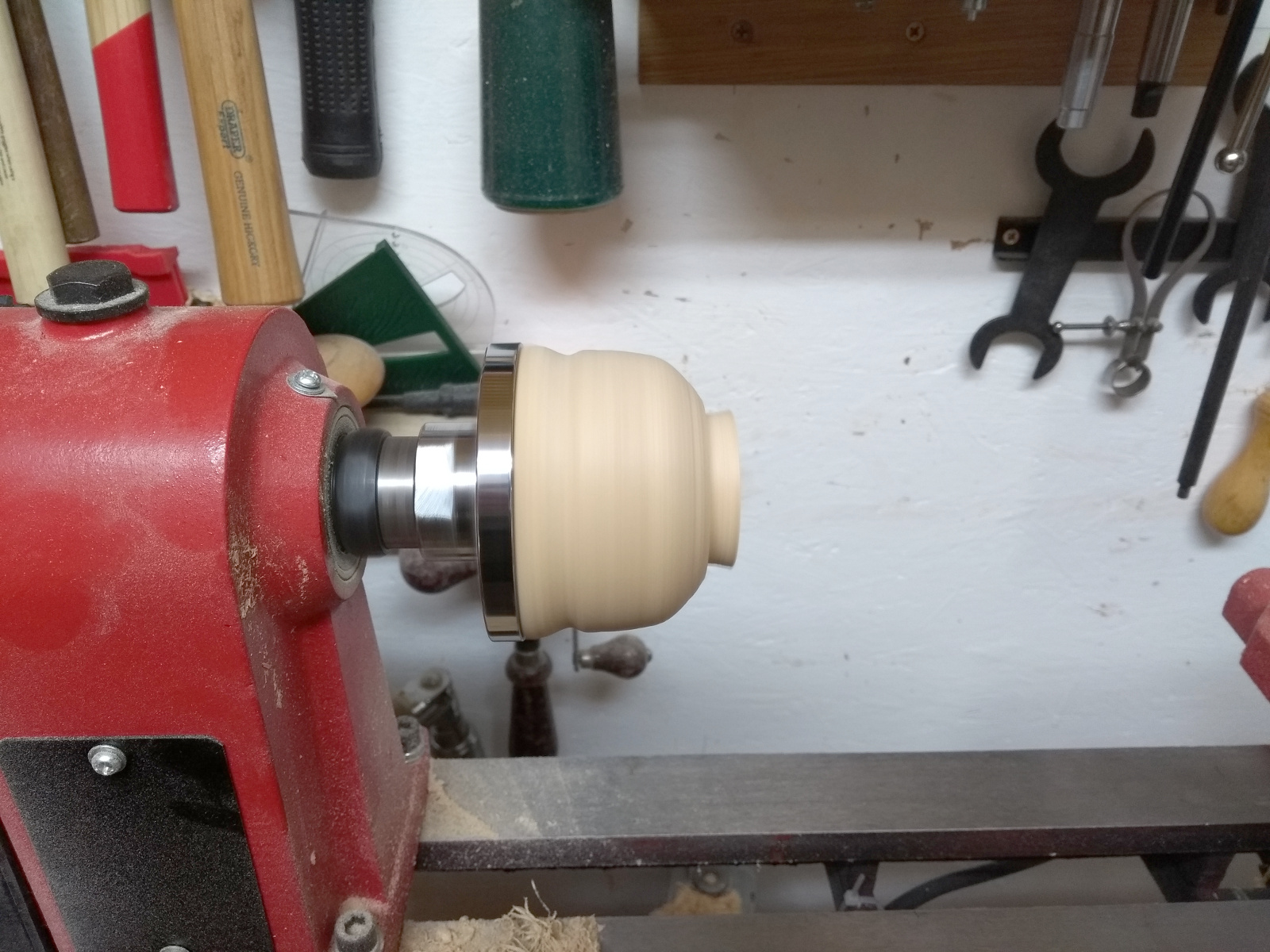 I didn't have any plan for the shape by the way, that was just something that felt right as I was doing it. Then I took off the faceplate and chucked it up and immediately found that the chuck itself was vibrating because the tenon wasn't exactly central. A quick pass or two with the spindle gouge cured that, and then I started hollowing out the bowl with the bowl gouge and quickly discovered a few things:
I need a lamp in the corner of the shed pointed at the headstock. I had to jury-rig a torch to be able to see inside the bowl to see what I was doing. Daylight might help, but this was after dark here.
I really need to remove the tailstock to do this, it's way too scary having your hands near a live center when worrying about catches in a bowl.
Being able to rotate the lathe stand in the shed would be a major bonus on any larger bowls. Happily it's not bolted to the floor; less happily, the compressor and pillar drill would have to be moved which is awkward. Maybe I could put a shelf down at the feet of the lathe stand when I can get more plywood after the lockdown ends.
Bowl turning is a bit scary.
But after a while of taking small bites with the bowl gouge and then a final scraper pass, I was able to move on to sanding. Up from 120 to 400 grit, and then burnishing with a handfull of shavings – and doing that inside a bowl with just two fingers at high rpms is hilariously scary. I wanted to keep the colour light so I gave the bowl a coat of poppy seed oil (also food-safe, which is nice because I think this would make a good salt bowl).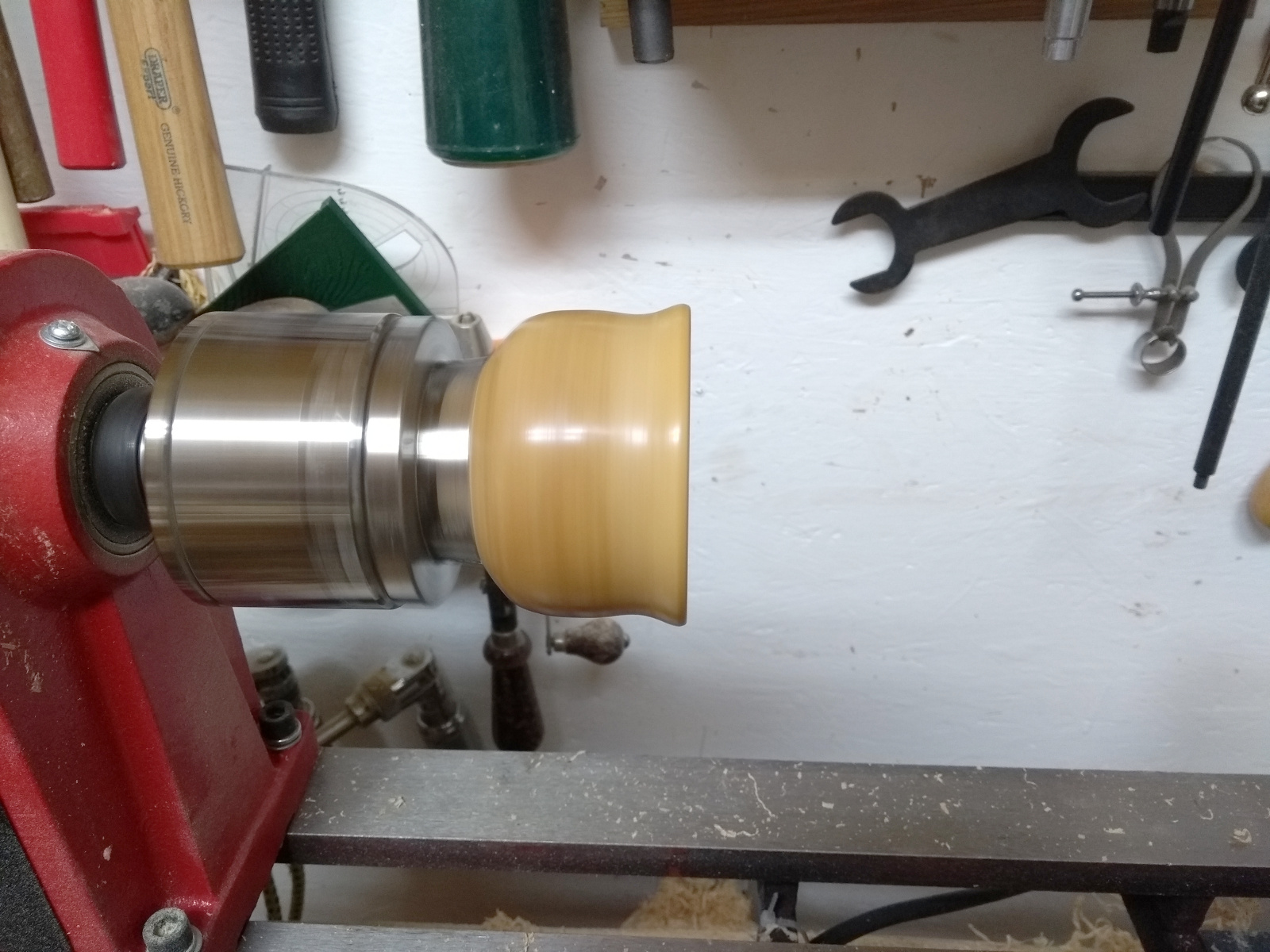 And then a single coat of blonde shellac and I called it finished.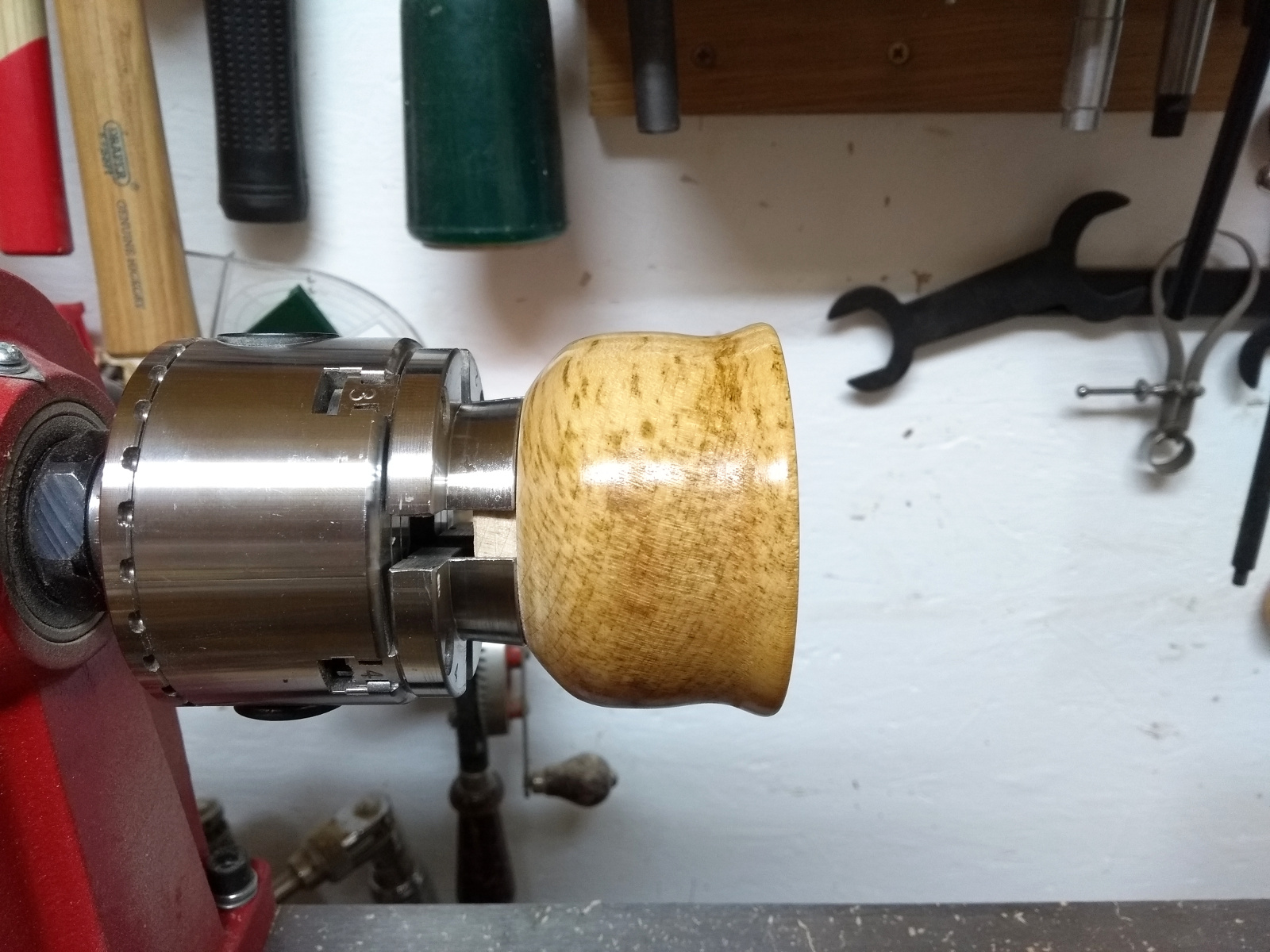 I'm rather pleased with that 🙂
I mean, the walls are too thick to be elegant and too uneven in thickness to be able to call the thickness a design choice, and I didn't even get the bottom of the screw holes from the faceplate out of the rim, but for a first bowl, I'm happy with that 🙂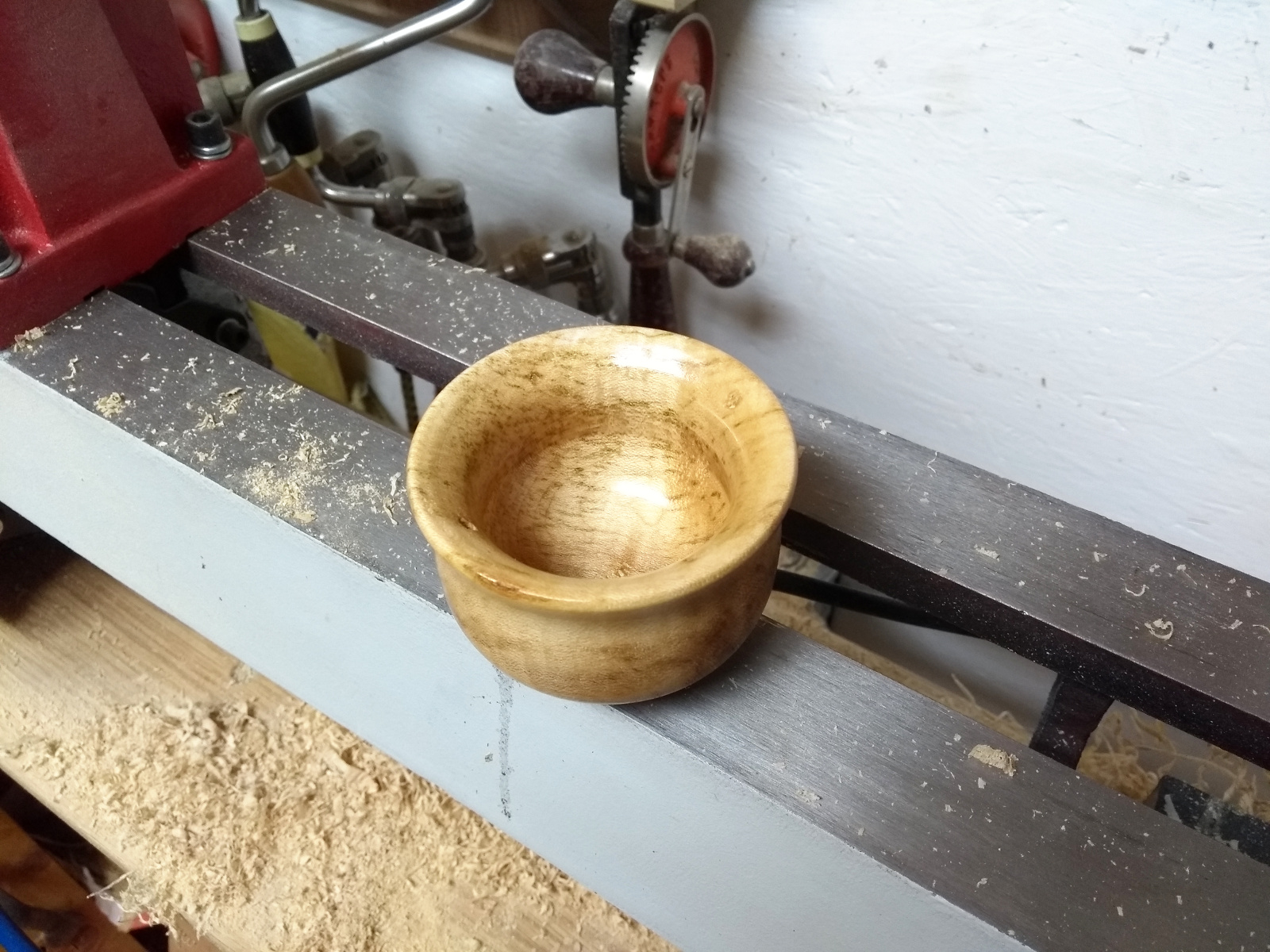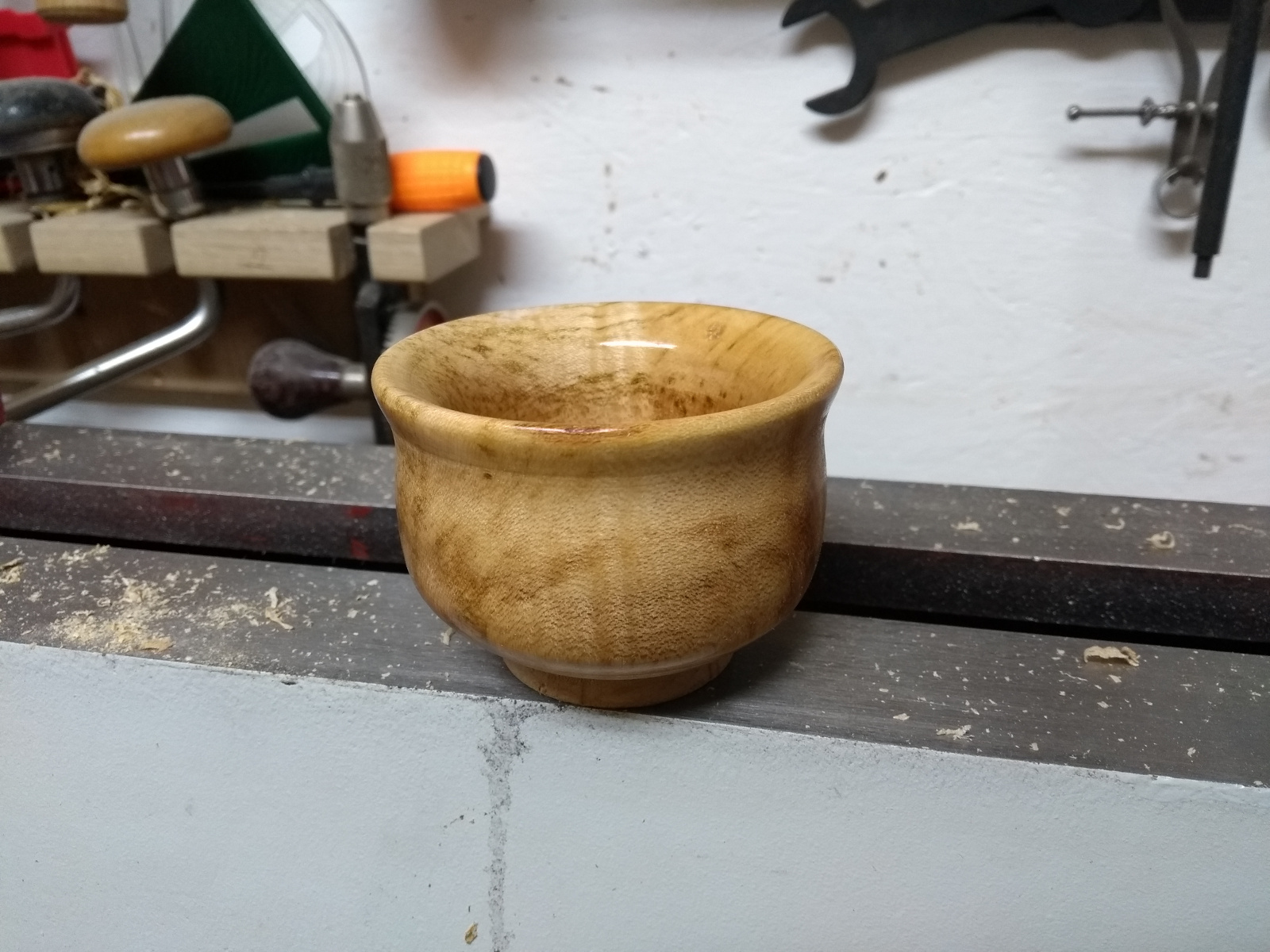 Now for that 11 inch by 4 inch blank in the timber storage box…