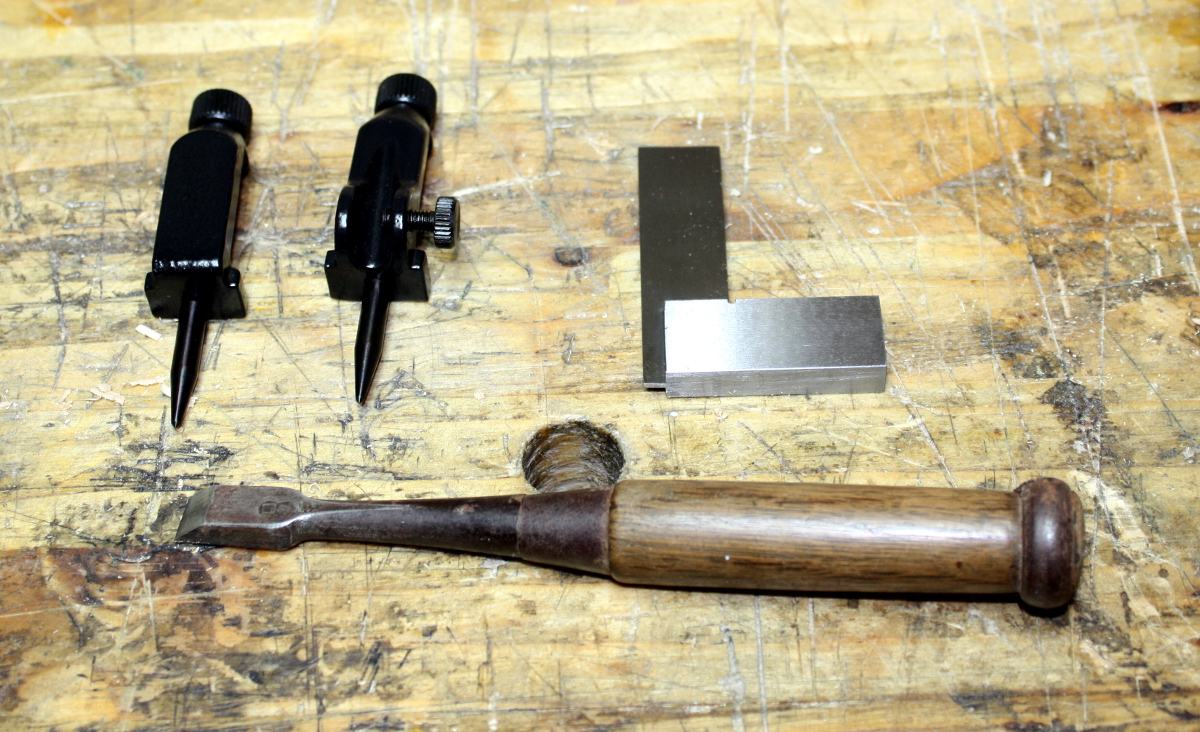 So back to work today. Checked the thermometer in the shed before leaving the house around 0715 or so…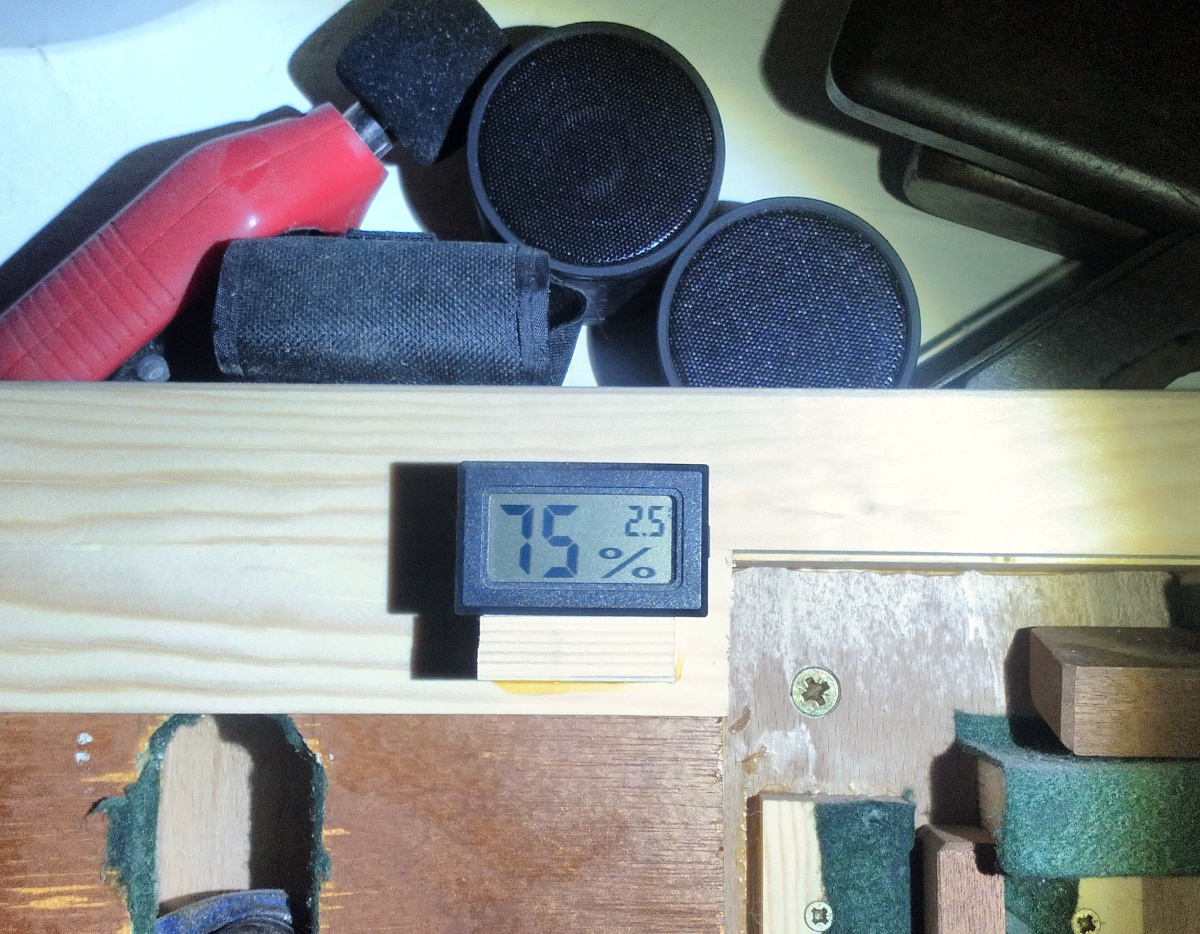 And given the ice on the decking outside the shed, I doubt that was the low point either. Must remember to put another layer of paste wax on the planes this week to prevent surface blooms of rust.
I figured it'd be warmer by the time I got home but by 2000h…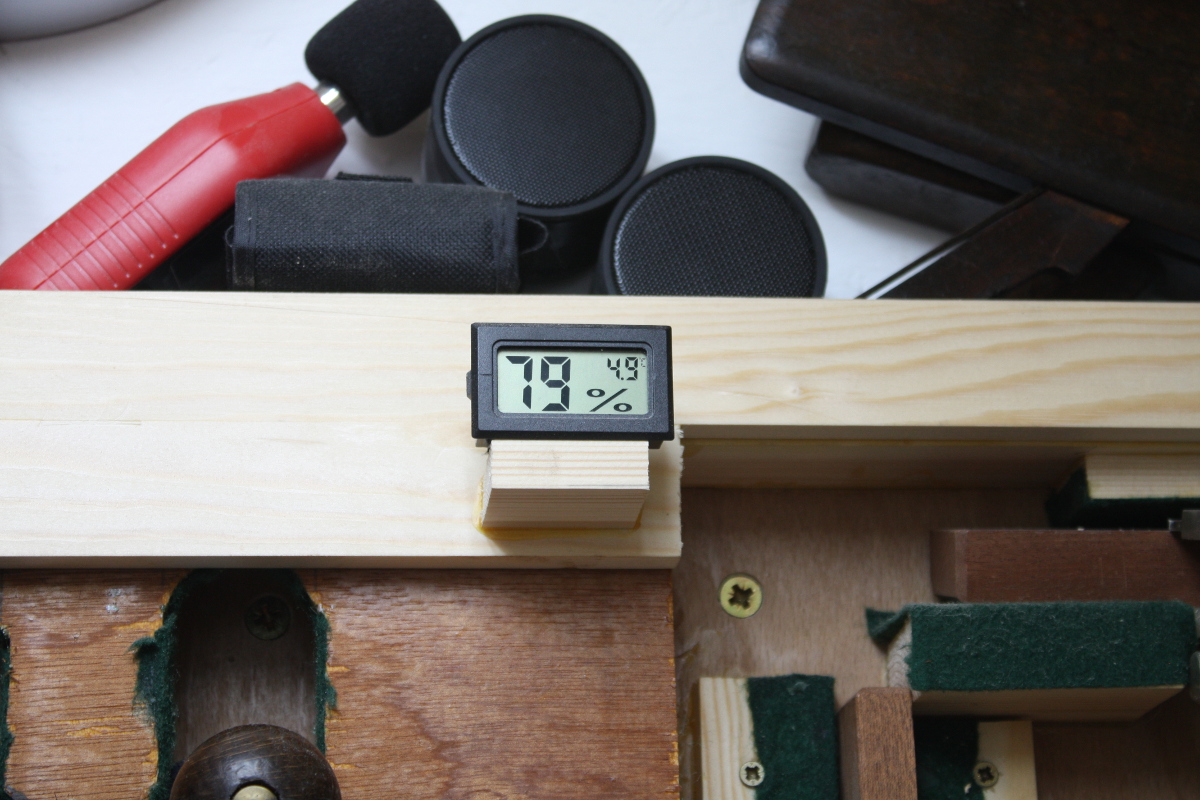 Hmmm. Uninsulated shed in the middle of winter. Such fun. Oh well, new toys!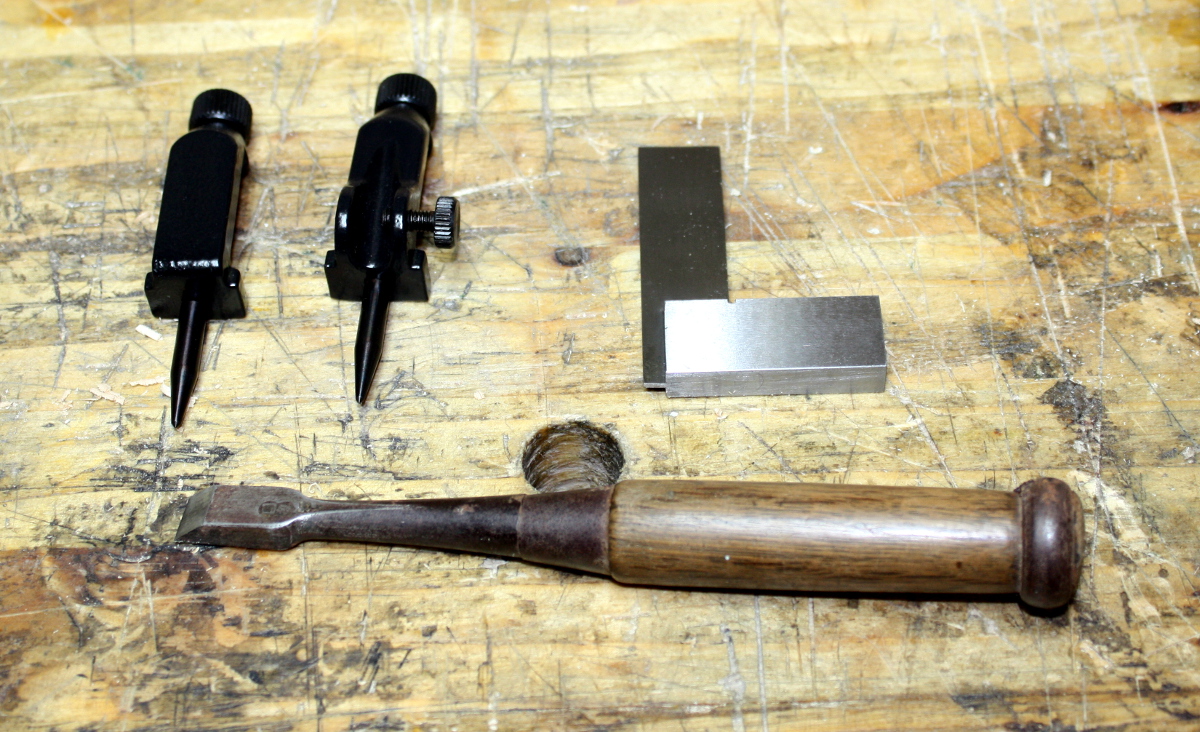 Some trammel points and a new 3″ square from Proops (turns out, if you have a 4″ square, you shouldn't drop it or you'll have a 4″ not-square…).
And I wanted to see what all the fuss over Japanese chisels was about so I bought a fairly cheap second-hand one (came to about €15 delivered). 8mm, just over the quarter-inch size, nice balance to it, lots of surface rust though. Some sandpaper and some time on the diamond stones later…

It's a nice little chisel, takes a nice edge (eventually, it does seem to be much harder steel). I don't see much of a hollow on the back but I guess that's fixable somehow. Really does feel well balanced in the hand, they always looked a bit awkward to me but when you're using them it's a whole other deal. Won't know how good it is for a while, obviously, but so far so good.
Then some mucking about with the #080 scraper plane on the chest rails (it works!) and I started in on the grooving of the rails…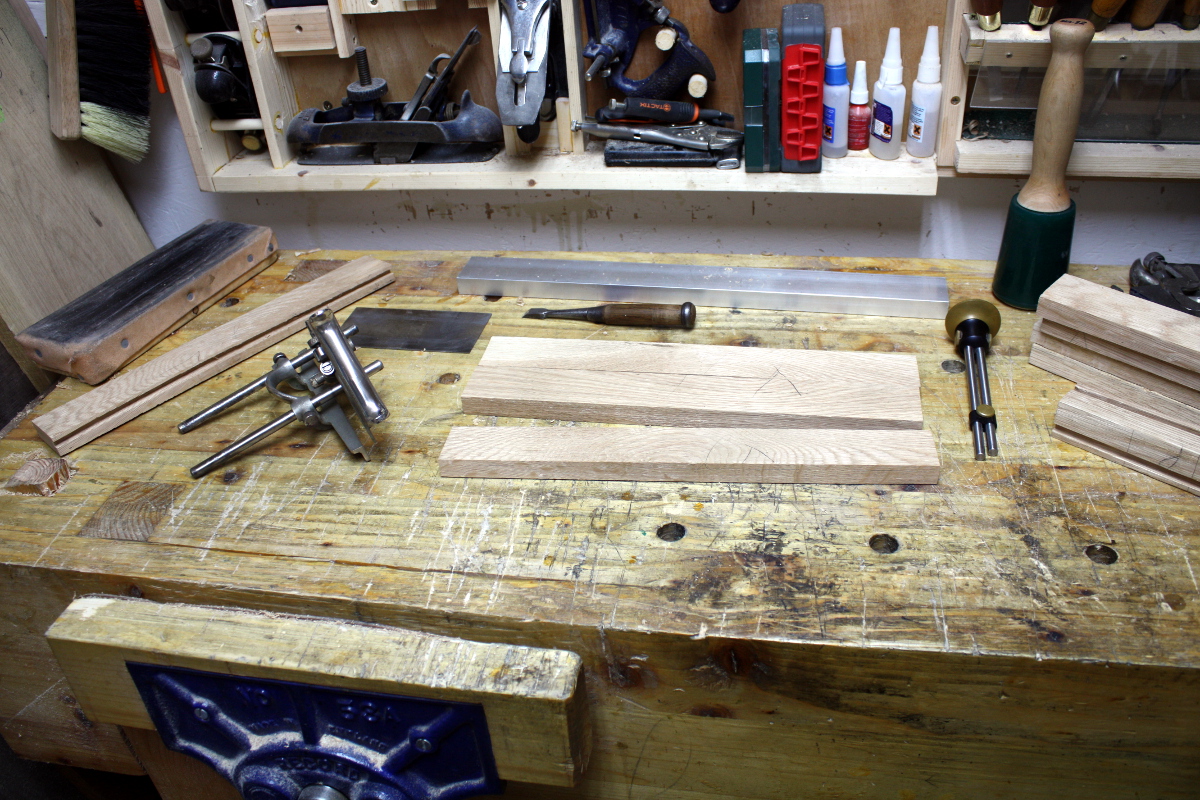 That oak has pretty grain, but it's a pain to work with. Scrapers, scraper plane, tight-set #04 skewed with the cap iron clamped down a gnat's whisker from the cutting edge, all the tricks needed here. Should have the rails done in a day or three, depending on work schedules, get some more practice in on the carving for the panels, and start cutting the mortices and tenons this weekend. Need to prep some more material as well for the lid. Going to do that in a frame-and-raised-panel style, but I'm not sure if the center panel should be oak or something else for contrast.