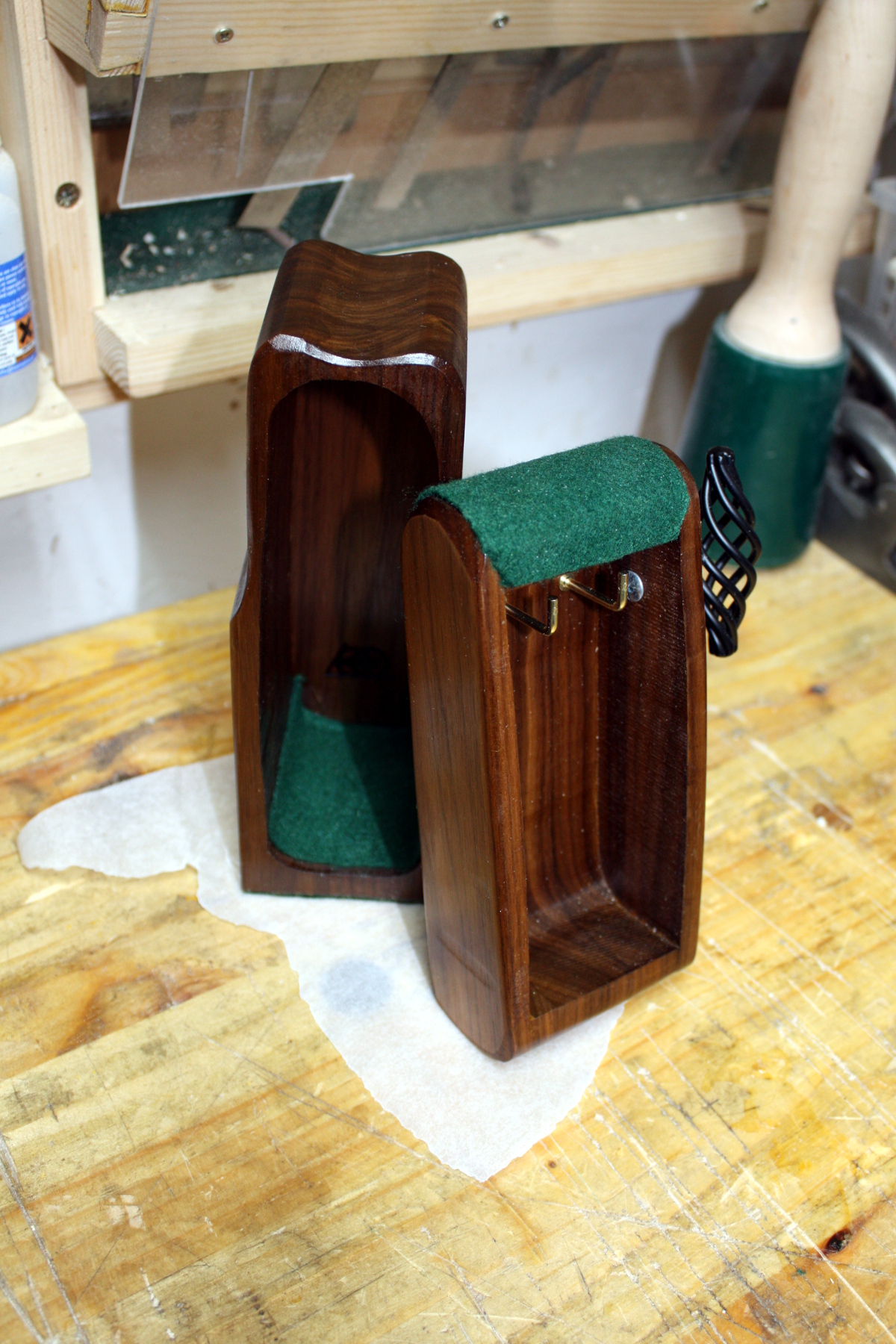 So, I'll start with the end of something. Made as a gift for a friend of Claire's:
Walnut offcut from the cot, some brass and pewter hardware and felt and viola, a small necklace box. Or key box I suppose. Didn't come out too badly.
Then it was time to start pushing.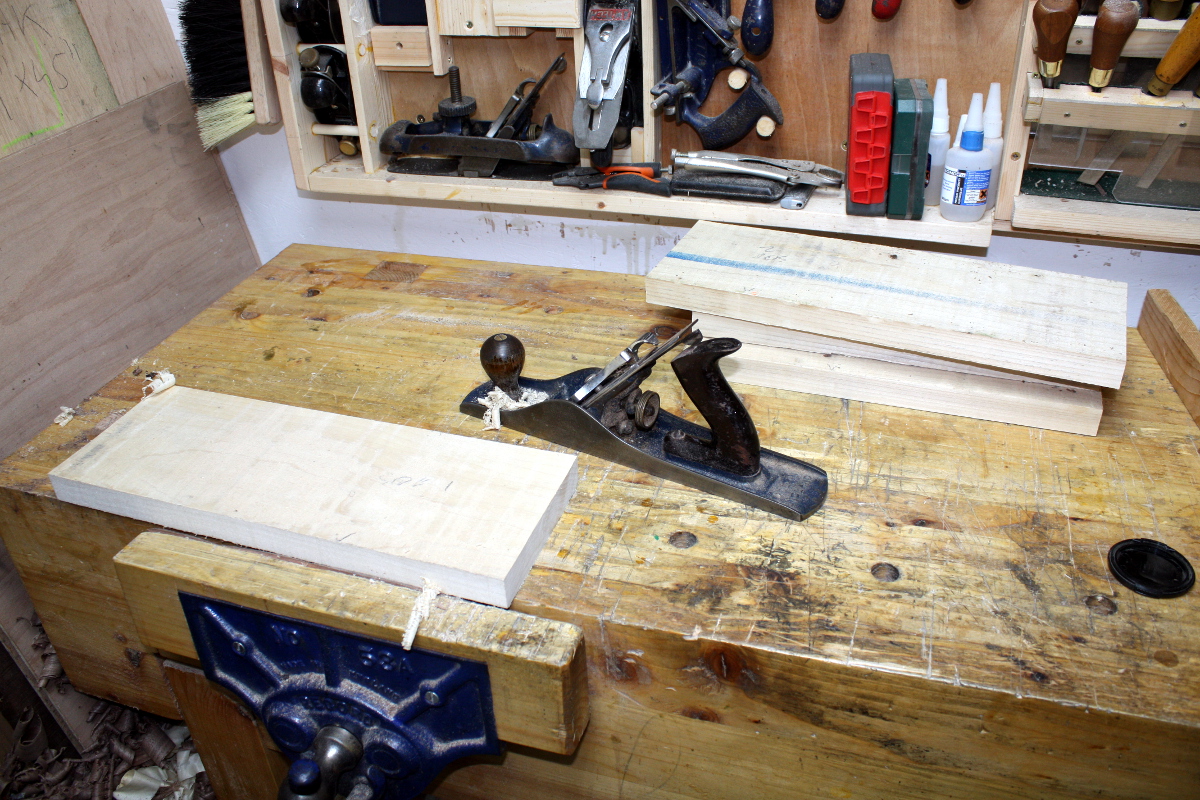 The problem with making a lot of rough-cut component parts is that then you have to turn them into planed non-rough component parts. At least it's just poplar. And I did stop for forty minutes or so at the start to take the irons from my #04, #04½, #05 and #05½ planes to the diamond plates. It would have been less time, but I discovered the #05's iron was skewed quite badly (one side was almost 2mm longer than the other).… Read the rest