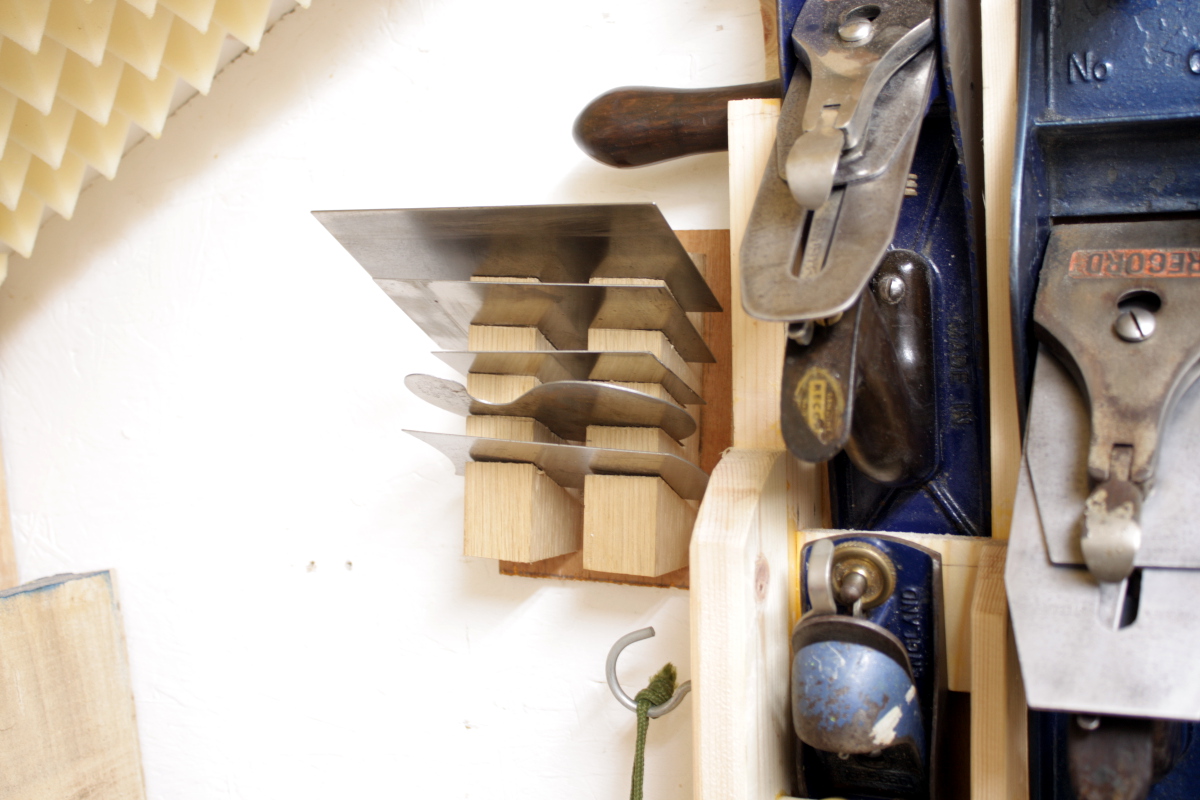 Part of the tidy-up in the shed meant getting the scrapers off the little holder they were in and up on the wall…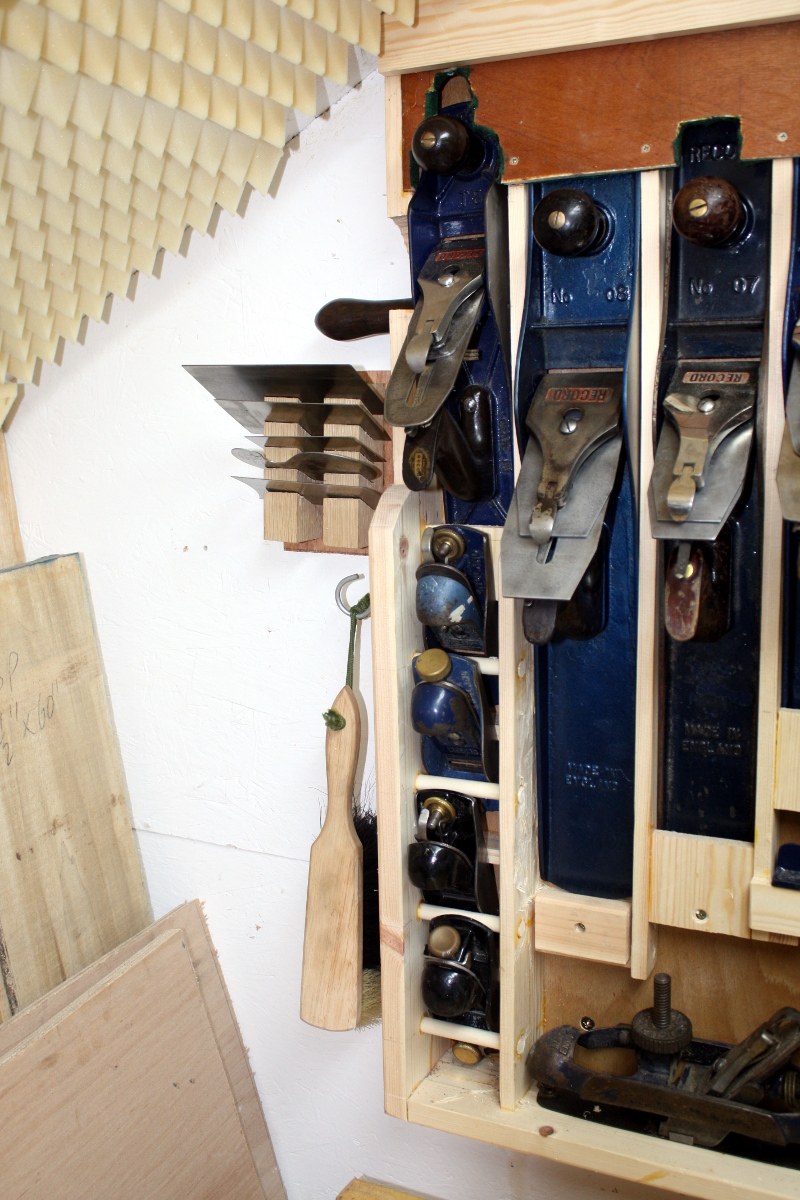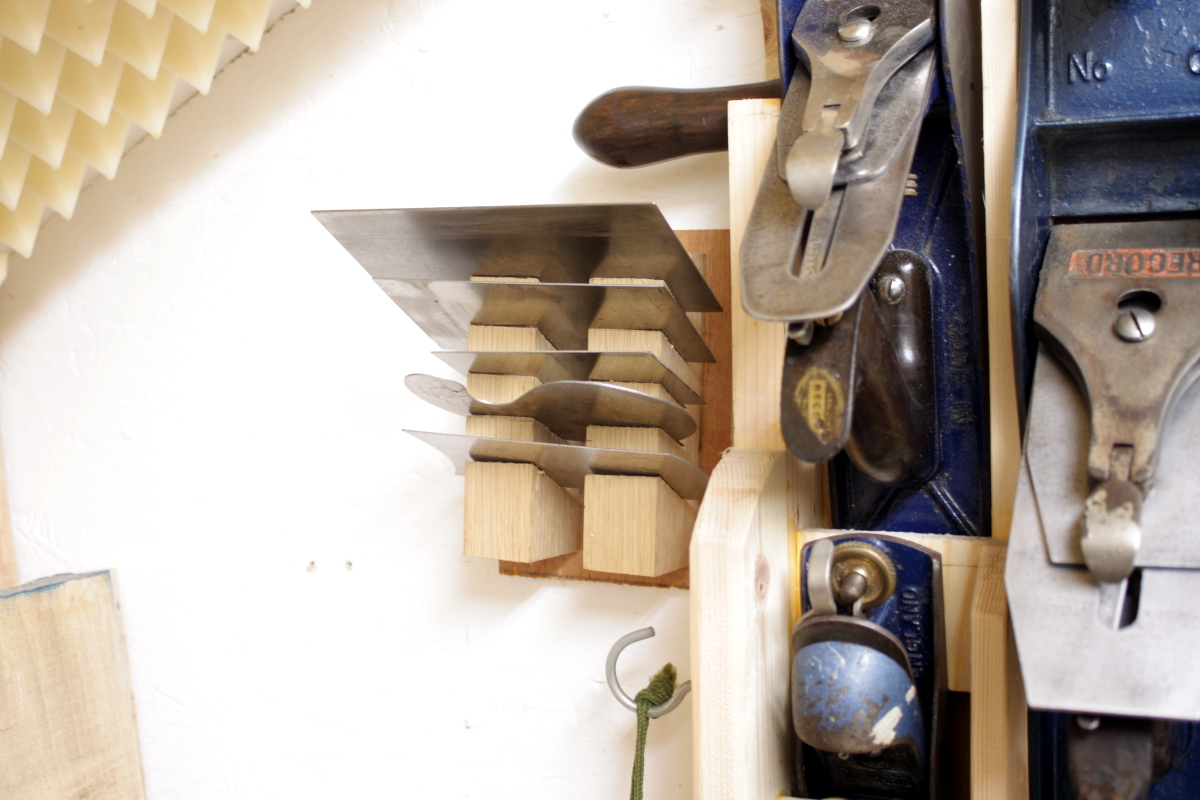 And then the second thing was going through every single plane and chisel on the wall, going over all the unpainted parts with 600 grit wet&dry paper and WD40 to take off the surface rust, then rubbing briwax into the steel as a barrier against rust (renaissance wax would be better and some's on the way). I'll have to do this every weekend for a while to get the barrier layer set up properly.
I hate condensation. Gah.
There may be a dehumidifier in the shed's future.