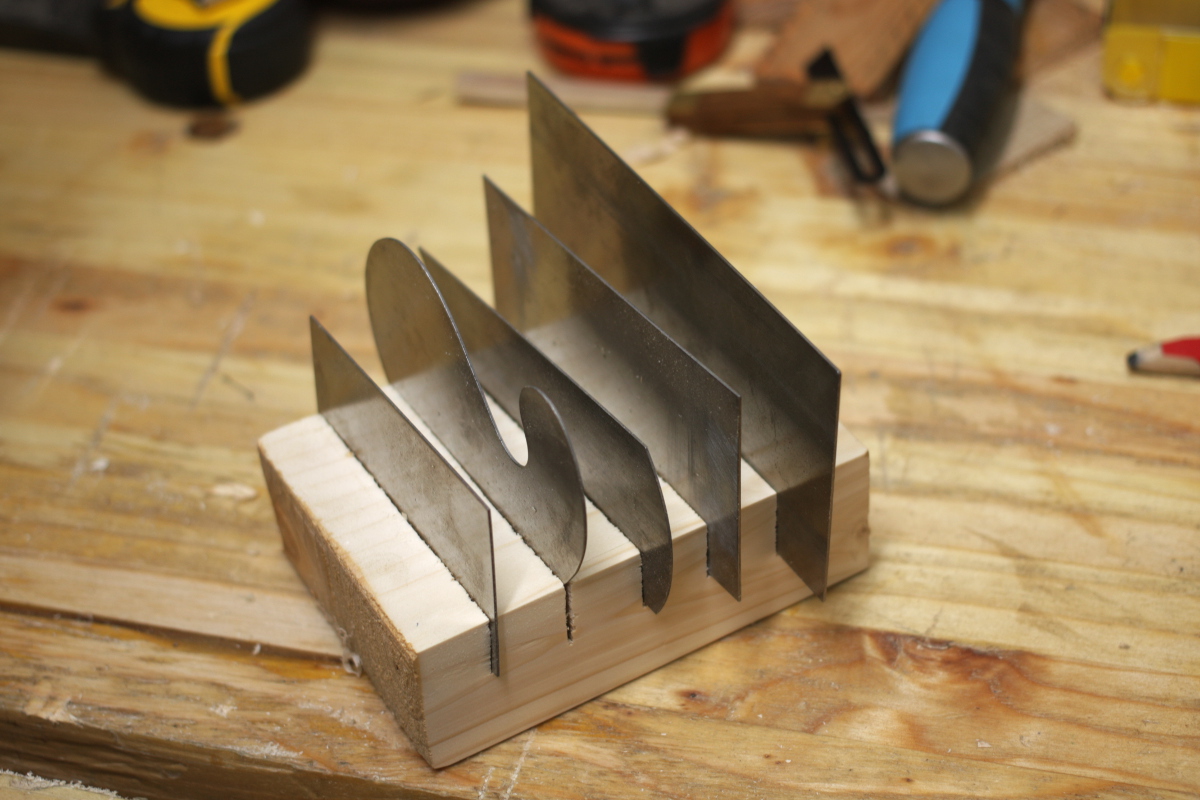 Didn't get the jig built. But did get the lawnmower and a lot of other annoying floorspace eaters cleared out to the garden storage box, so I've now gone from this: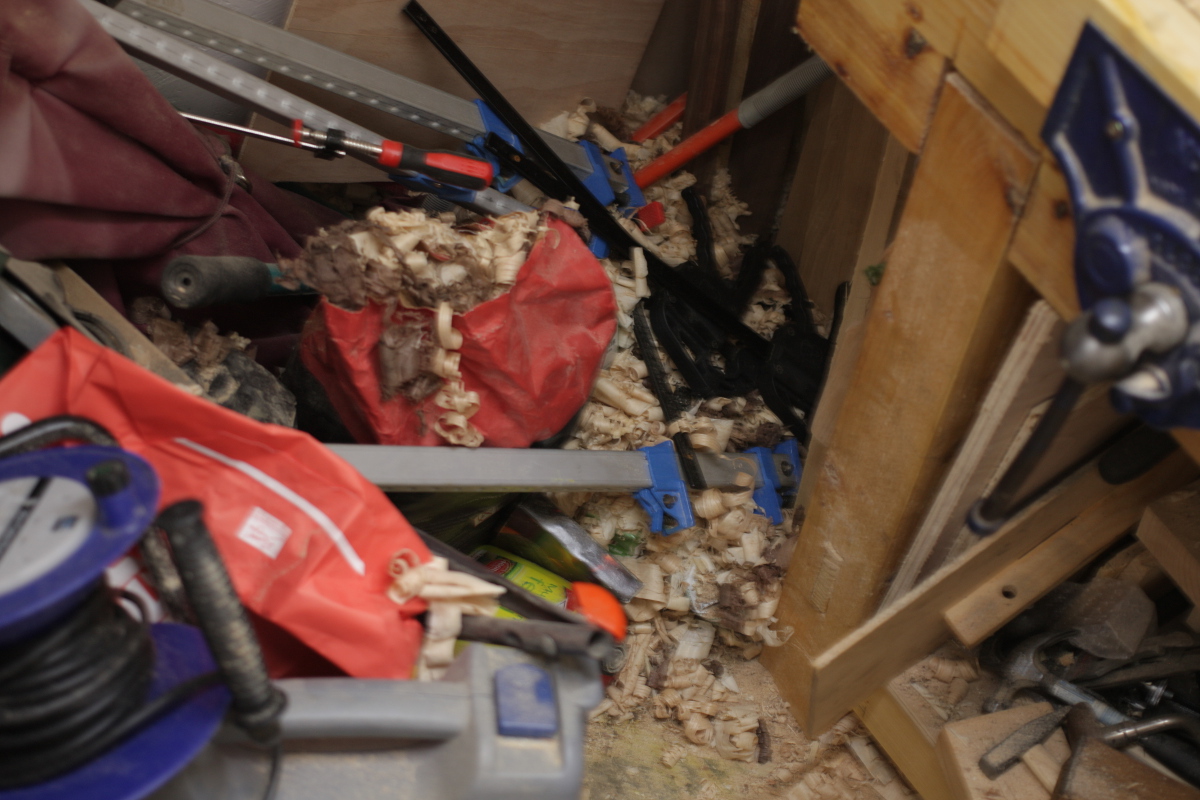 being under my feet to this: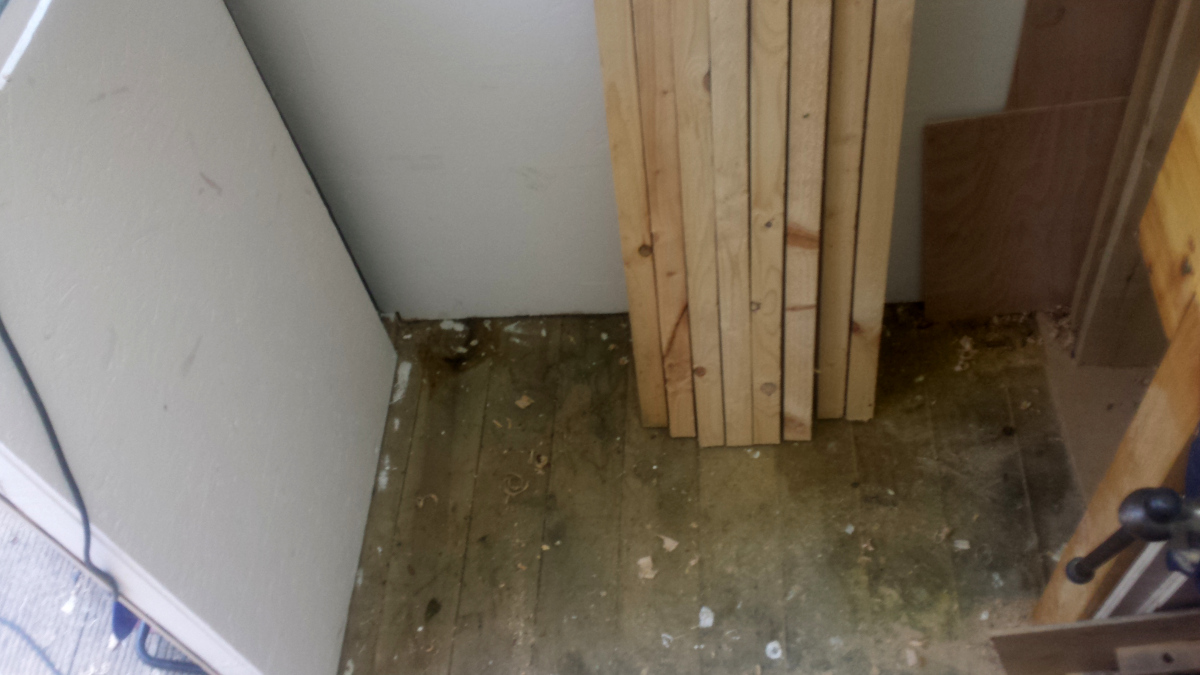 It's a remarkable change 😀
Mind you, while getting that done other stuff had to be moved about so for a while, this was my bench…
So not ideal. I finished breaking down almost all of the boards from friday (there's still one 6'x6″ walnut board I haven't cut yet) and stacking them and generally doing small bits of tidying away (like putting some mdf on the floor under the timber because that floor looks manky):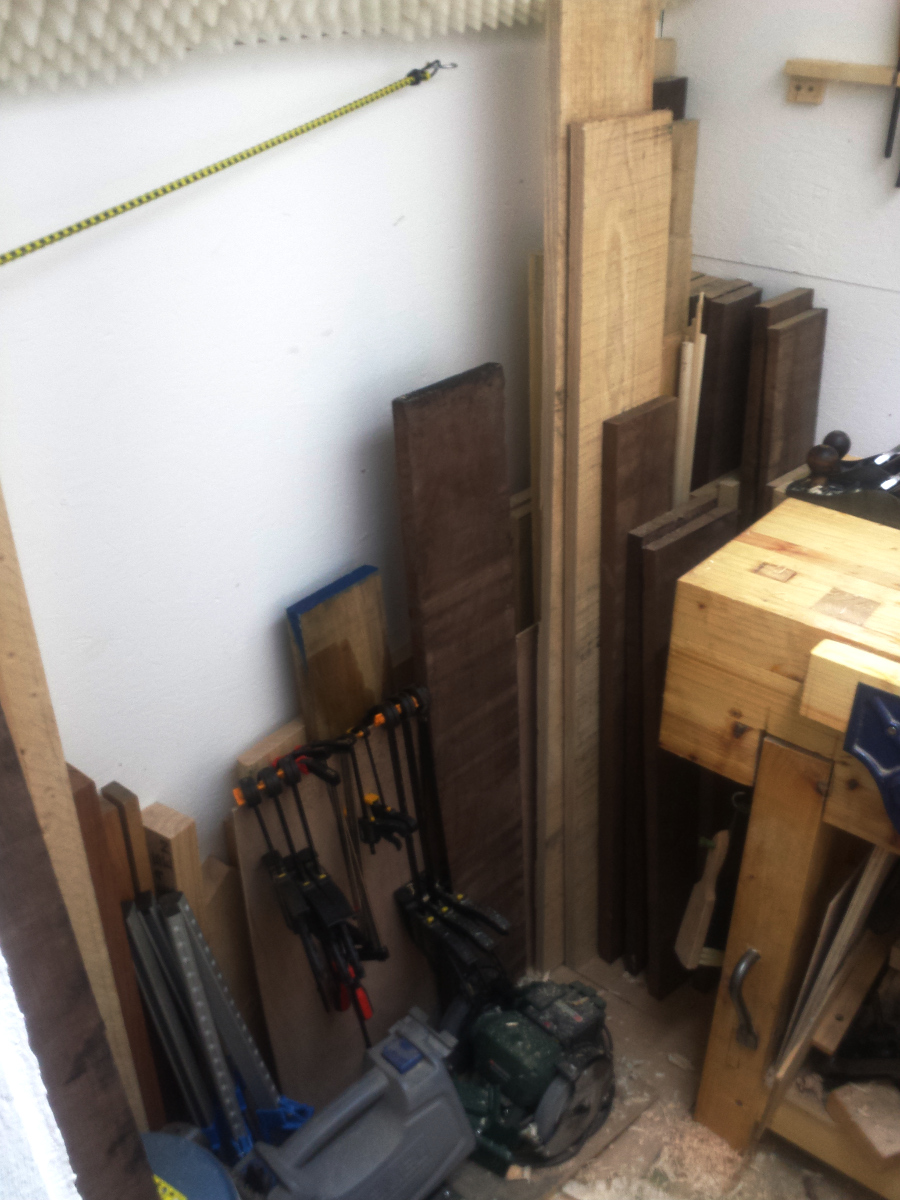 So a little crowded again, but the dremel, the bench grinder and air compressor are all going up on french cleats on the wall or elsewhere in the shed, along with those clamps; and as to the wood, well, that's three or four projects on the go so it's not just sitting around taking up space, it's raw materials. I can live with that.
Still way too small a shed though.
And then I started trying to get some more things off the bench to free up more space. So the holdfasts finally got storage holes in the legs…
(I couldn't drill a second in the right leg because there's a tumbledrier in the way. Don't ask).
And the scrapers finally get a small holder to get them out of the way and kept together.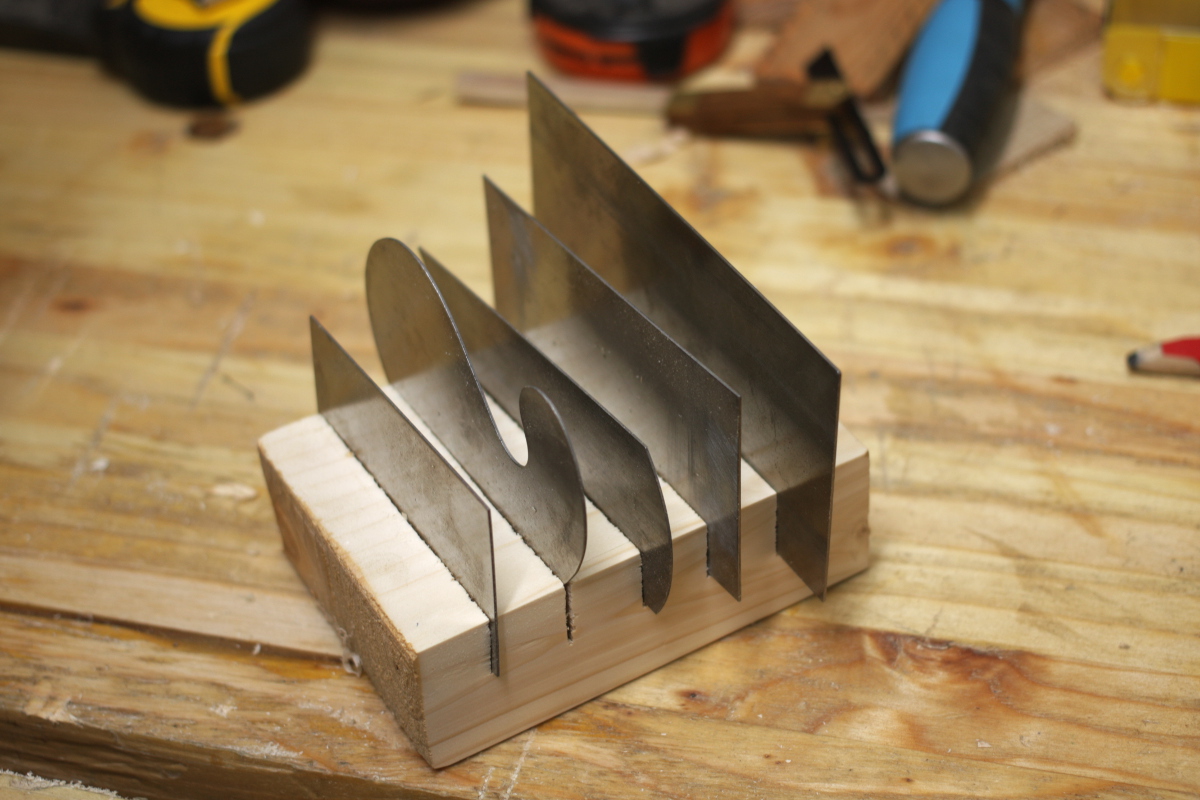 And last small job was to get the hammers off the bench and onto the wall. So a small lath of 2×1 and some holes drilled at a 15° angle and some 18mm dowel and glue gives this work in progress: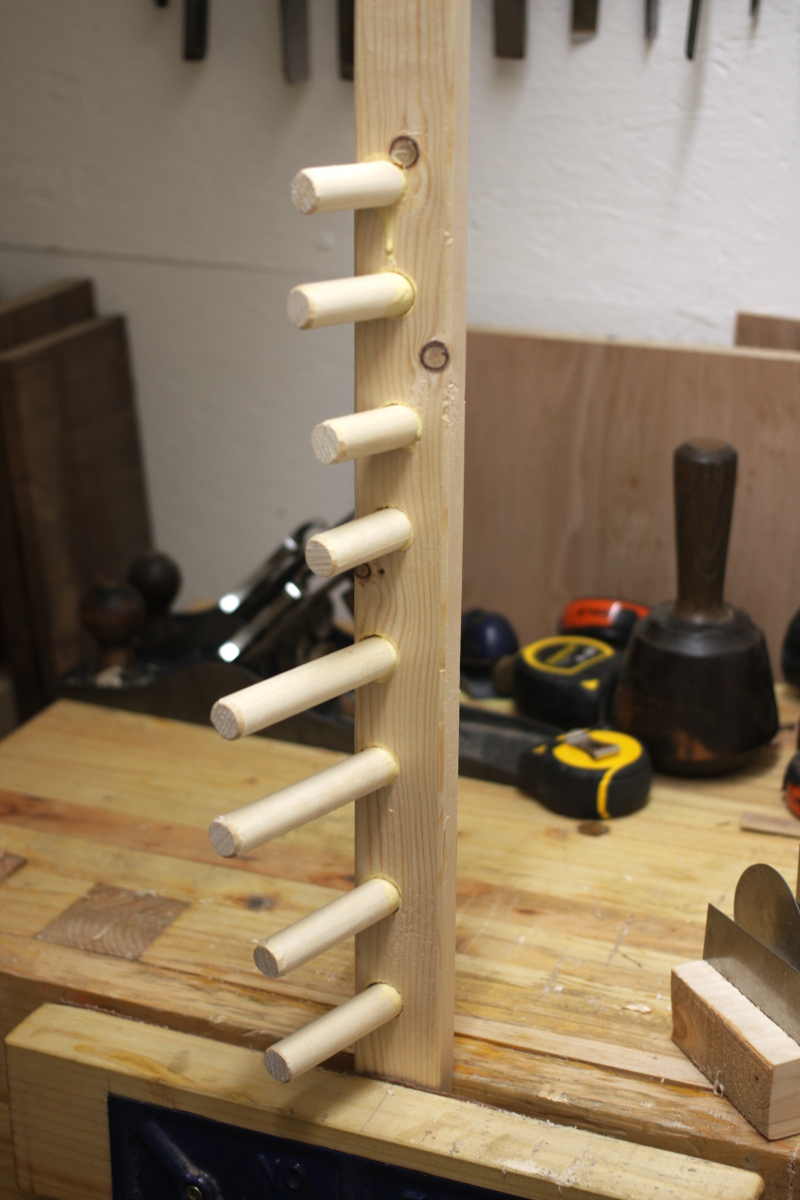 I'll let that cure overnight, then drill some pilot holes down from the top of the lath through the dowel centers, and drop a screw down the middle to add some strength, then chisel and plane the back flat and screw it to the wall. Then I'll hang the hammers on it and hold my breath…