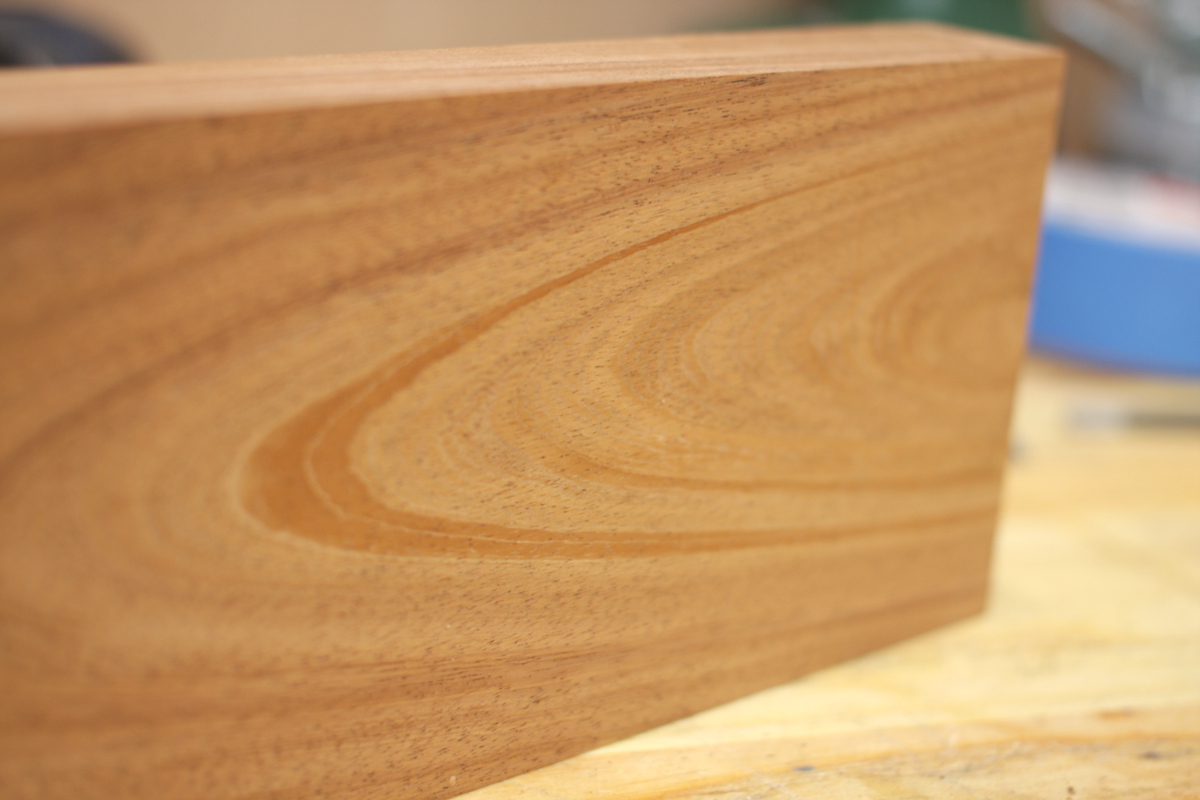 Last time I was at the timber yard, they gave me a small offcut of sapele to play with.
I now know this was that "first free one" famed in drug dealer PSAs…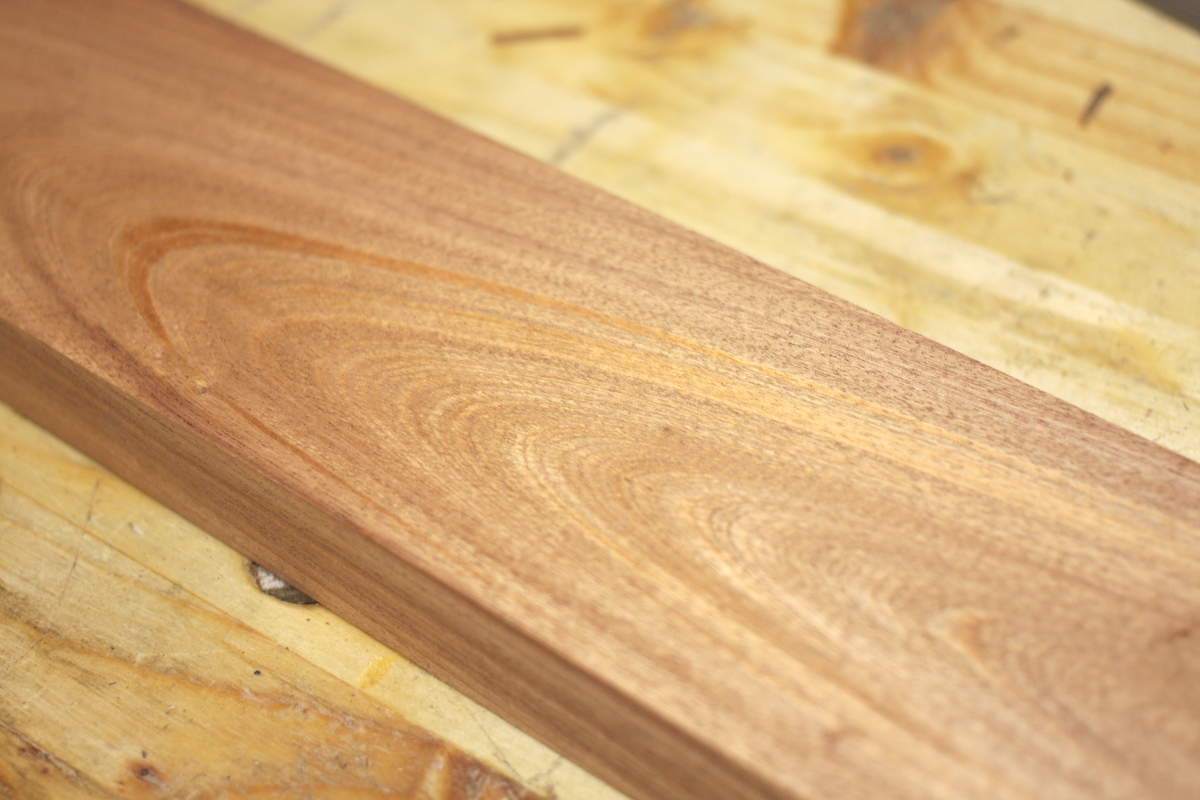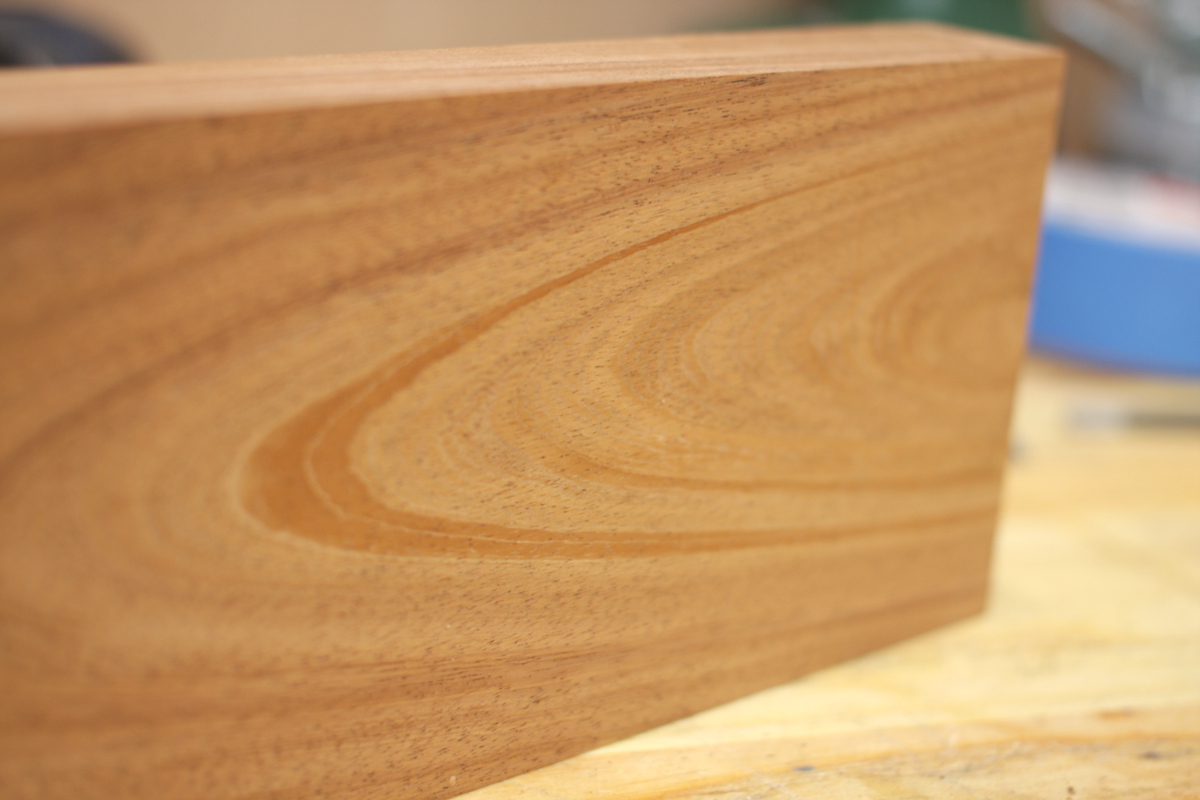 Just look at that grain!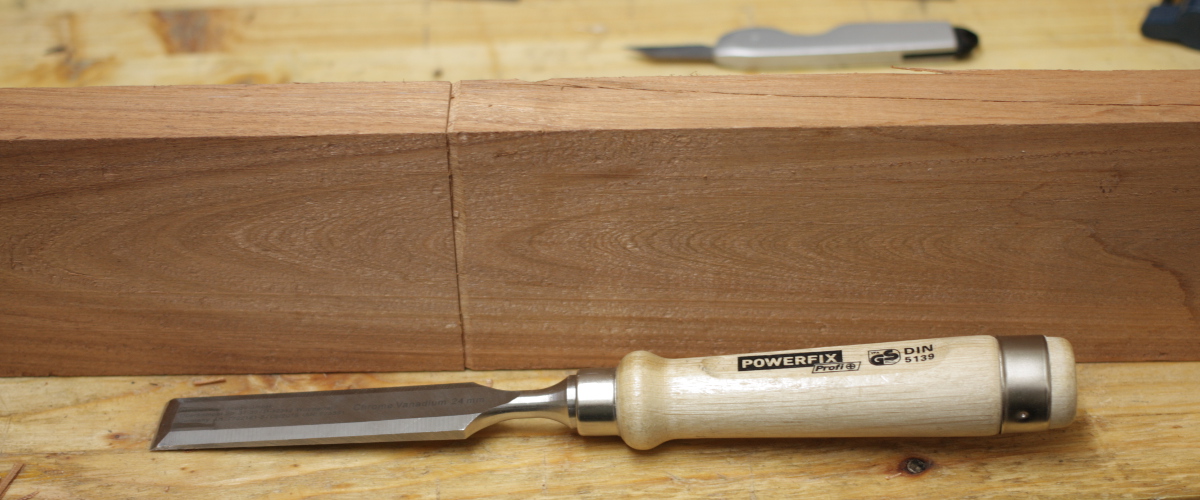 Also got to use the lidl chisels a bit after sharpening them. They came with flat backs along the first few inches in all bar the widest one and that only needed a minute or so of work; they take a nice edge and hold it reasonably well and they fit my hands fine. For less than a tenner, that's a damn good bargain.