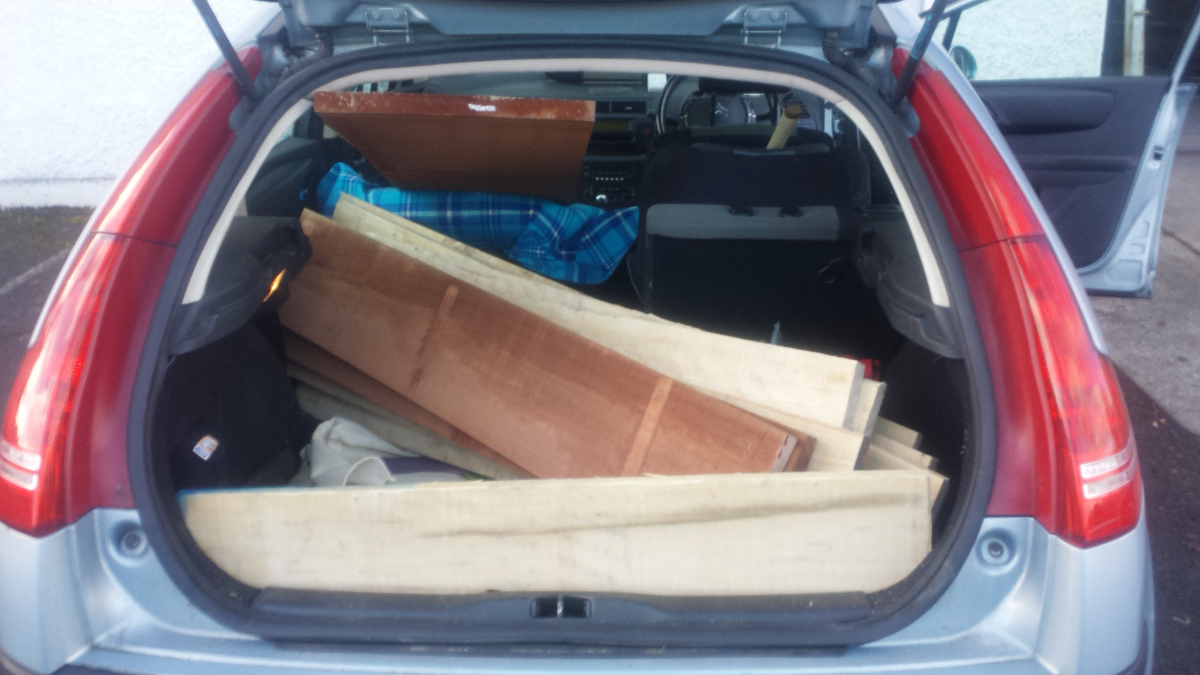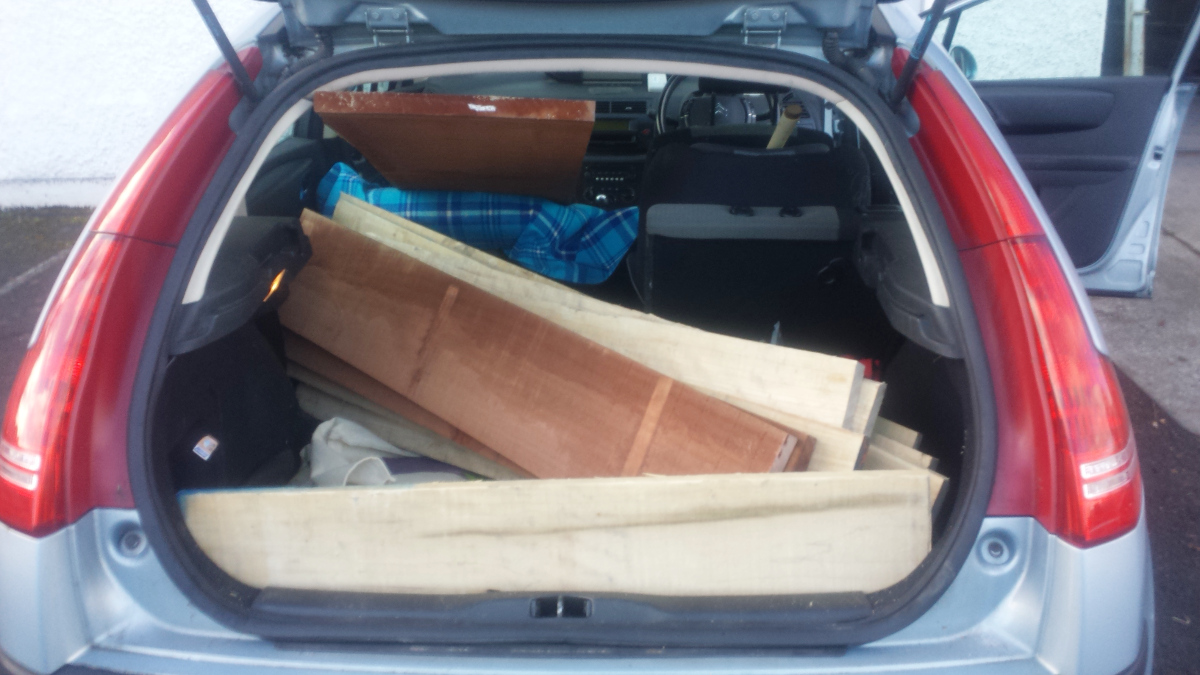 Yeah, it was that time again.
What happened was that I put one of the ash boards I'd bought last time and had intended for use in panels on the cot… into the wrong pile of boards for crosscutting when I got home (you have to do the first rough crosscut on the day you bring them home if you only have a tiny 8'x6′ shed to store them in. 16′ boards just won't fit in there 😀 )
End result, I now get more of one project than I thought I would, but I needed more ash for the panel. Oh well. Off to Quinns again 😀
And if you're buying one board, you might as well get a few so I picked up some more poplar and some beautiful sapele when I was there (16″ wide boards! No knots! Half the cost of walnut! Of course I bought some 😀 )
While I was at it, I also swung past Power City and picked up their smallest oil-filled radiator (you want a sealed unit like that, an open oil-free one would choke on the dust and shavings, and you don't need a big unit as it's a tiny space that you're just trying to keep literally above 0°C so the condensation doesn't freeze on the tools and cause rust).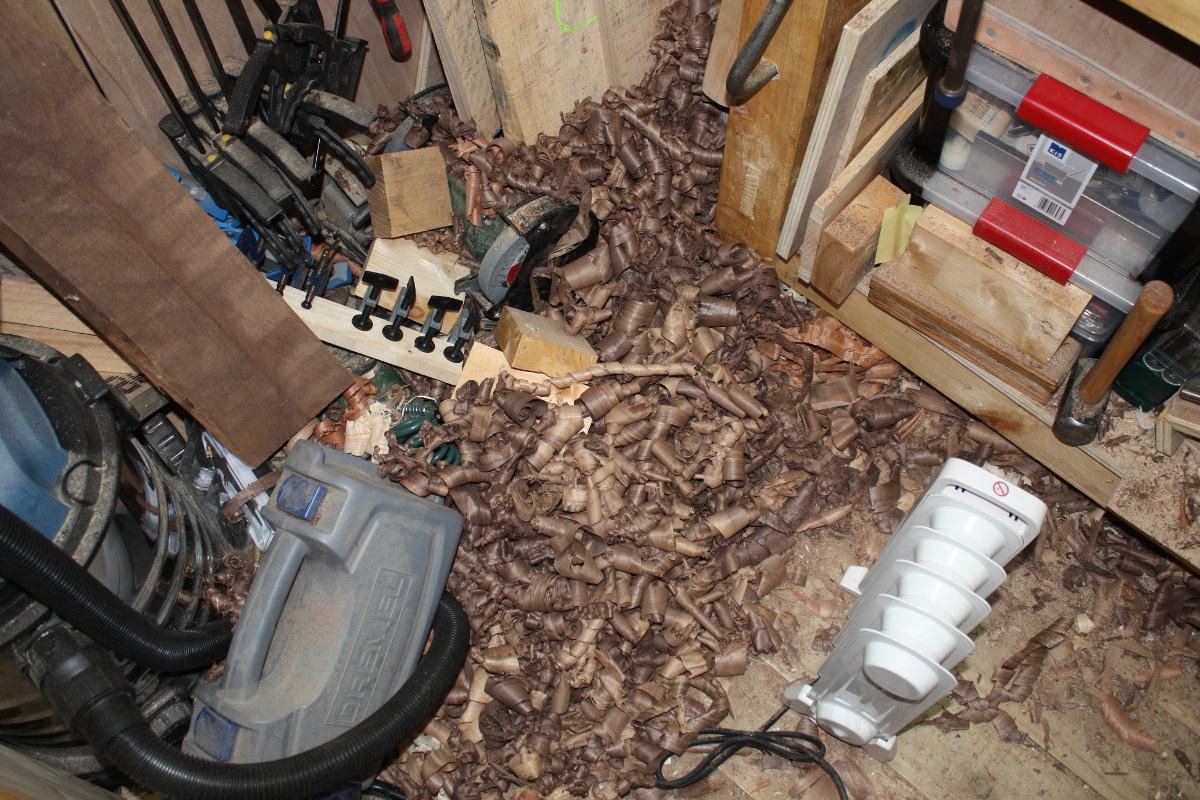 Yeah, you don't want fan heaters or gas heaters or anything that could be an ignition source in here 😀 

Works well though – it was 6°C outside at the time. That was 30 quid well spent. Now I can feel my fingers when working in the shed again.
Also, I'm back to my storage problems again…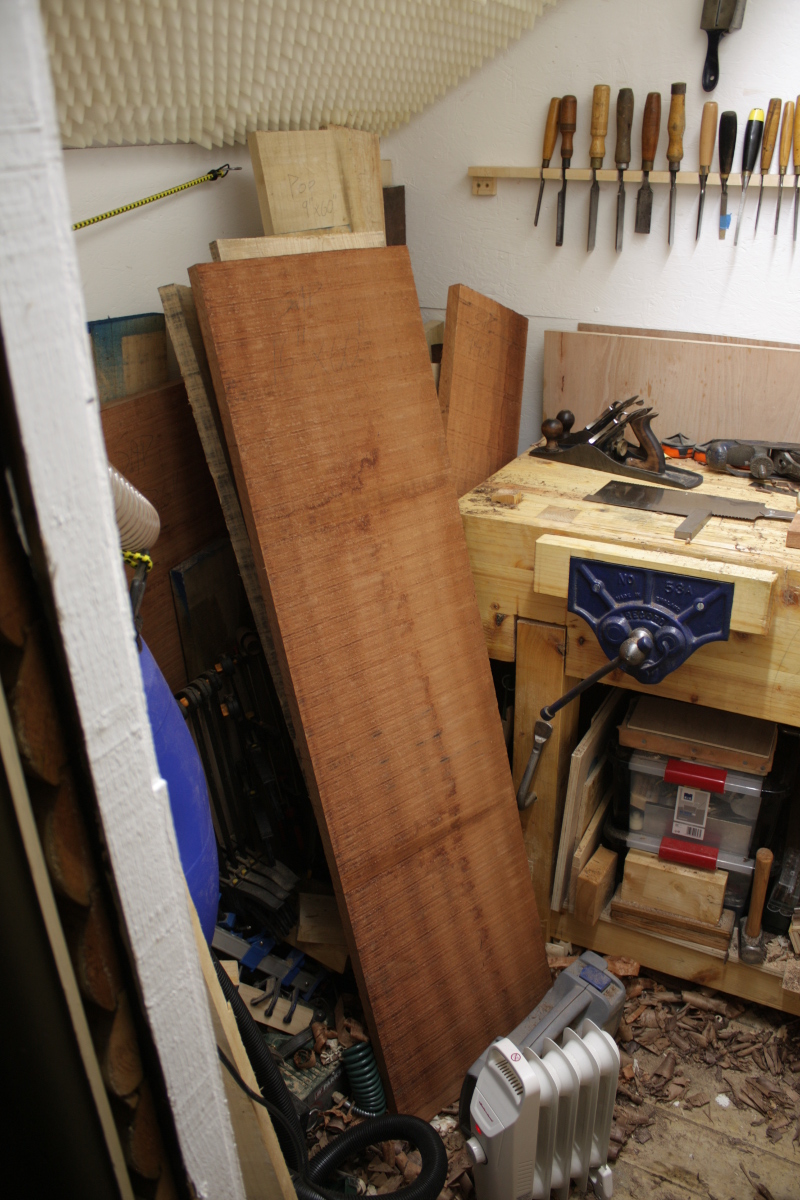 That monster of a sapele board is just awesome (hell, I don't even have a plan for how to use it yet) but it's being painful to store. Rearranging and tidying up required…