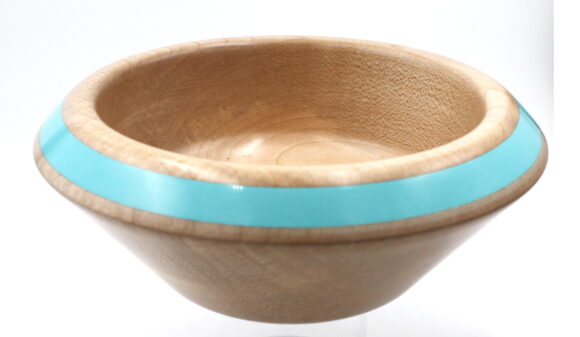 Second bowl finished this week (and by that I mean it was hanging around for weeks and I finally got to it) was a nice sycamore bowl. I saw a photo of a nice bowl a while back with irridescent metallic paints in the rim: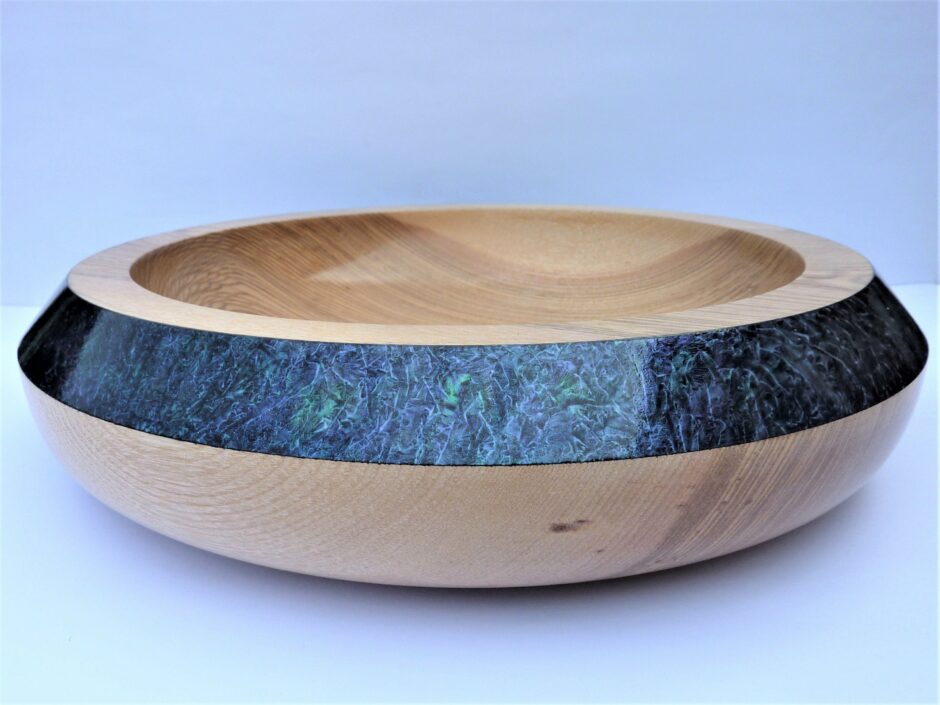 I like the angled rim shape there and wanted to replicate it, but I don't have the irridescent paints so I wanted to go for a simple inlay instead. Resin would be awkward to pour into an inlay on such a rim because of the whole "liquids flow downhill" thing, but milliput might work so I thought I'd try that.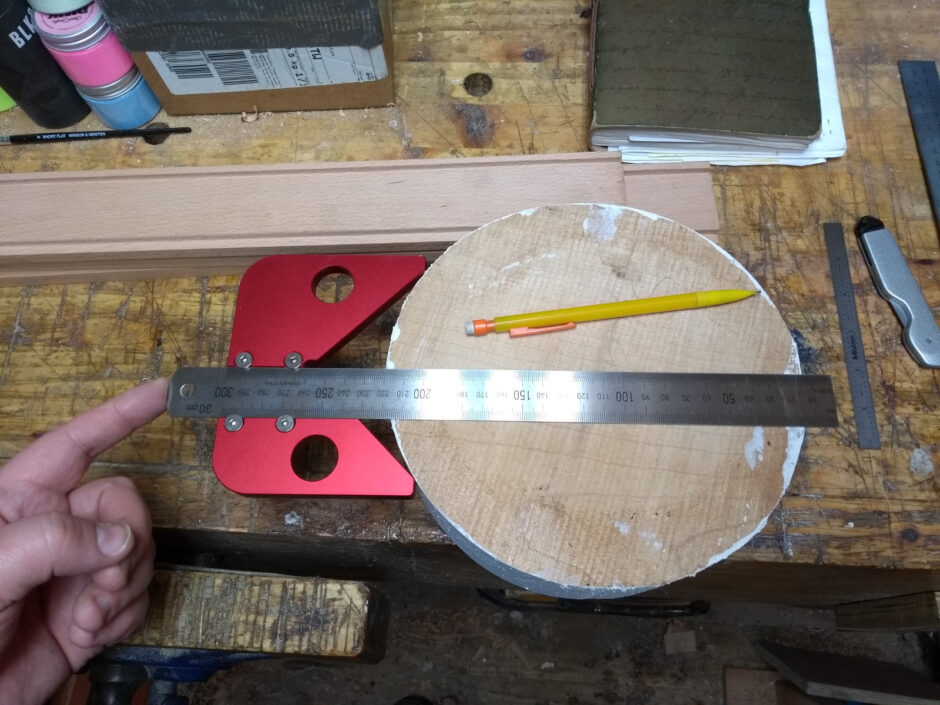 First use of the new centerfinder toy.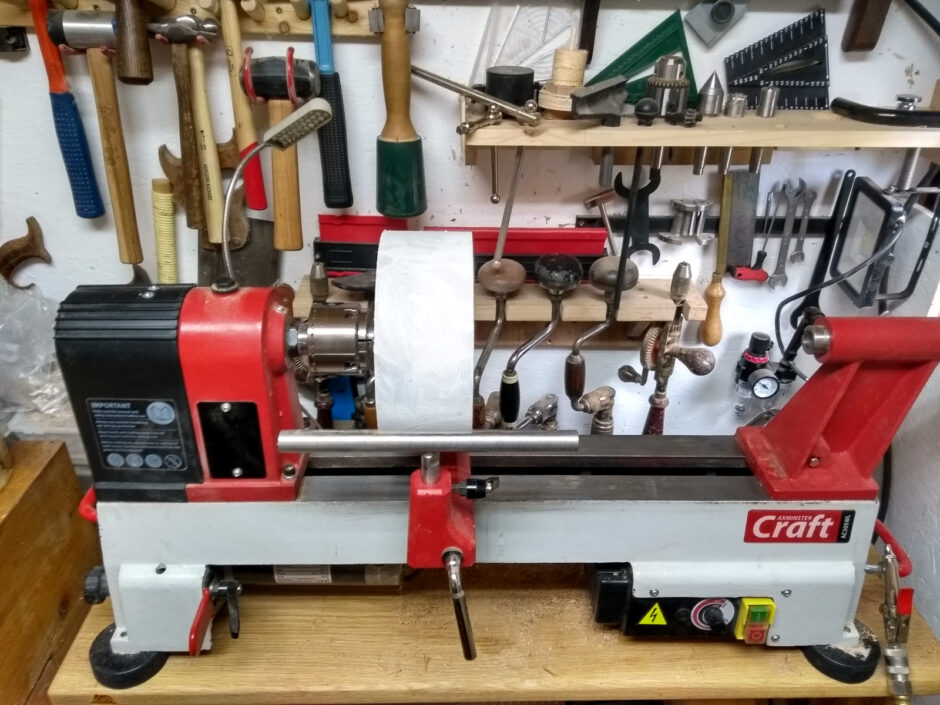 Mounted with a faceplate ring which I'm starting to really like over other mounting methods because I can take the blank off the lathe and forget it for three weeks while being lazy and then remount it and it'll run true.… Read the rest