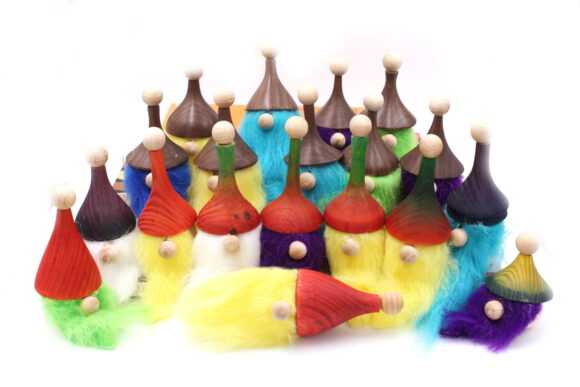 Saw Rebecca Degroot's video on making a gnome:
Looked like fun, so I made one or two while messing about with decorations.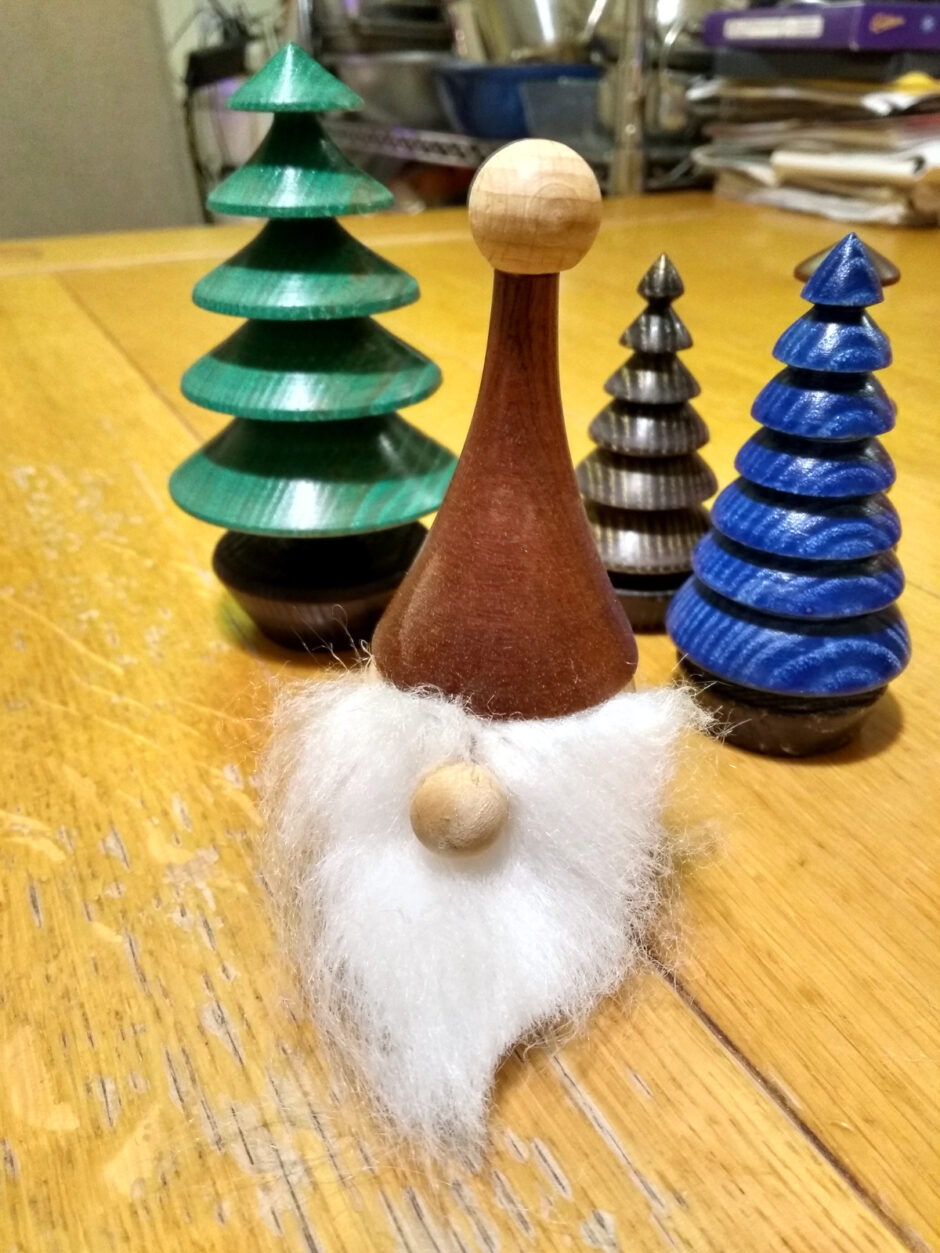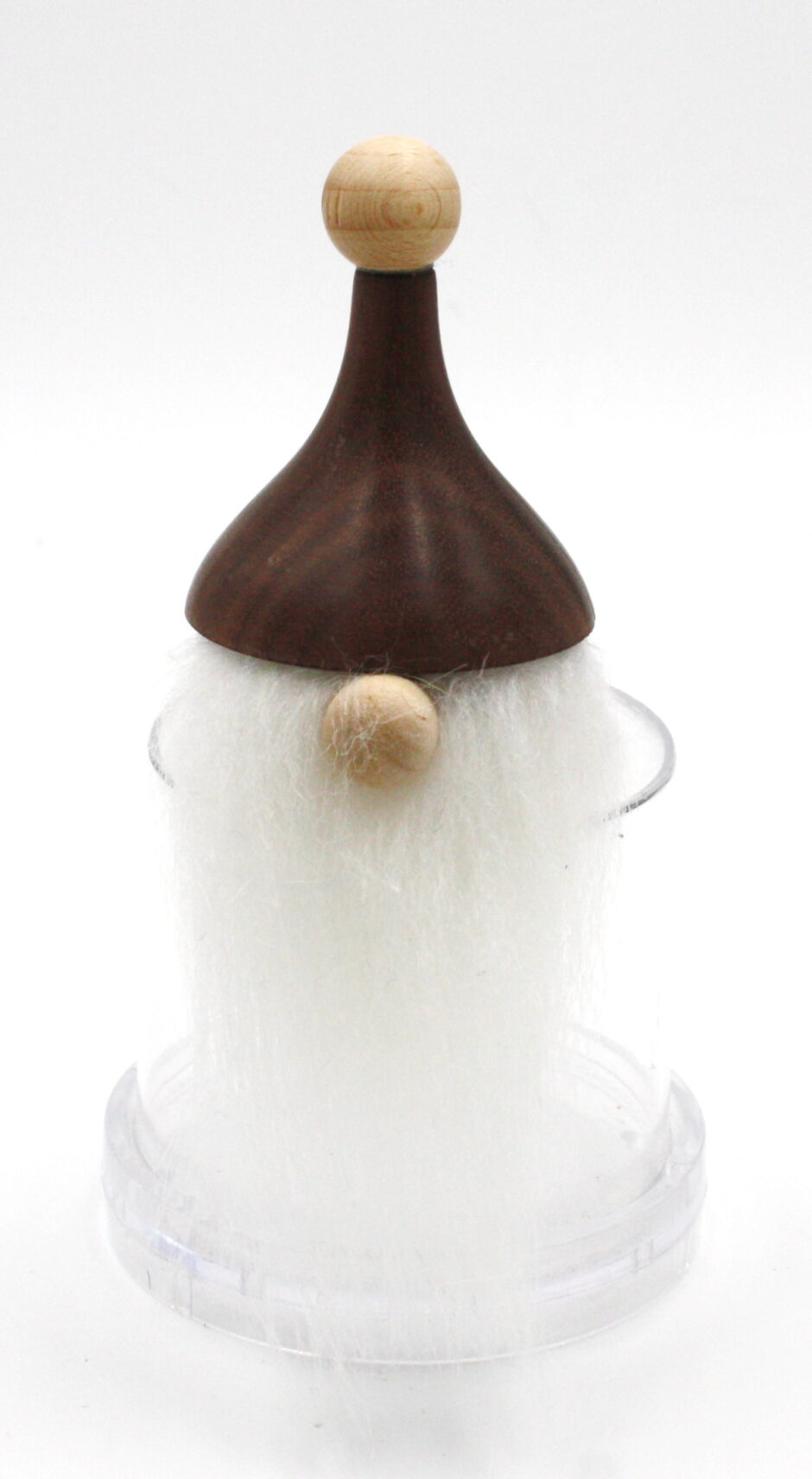 Then I thought they'd be nice presents for the other kids in Calum's class, so batch work time. I didn't have many blanks readymade for this though (I'll have to remember to stock up in October for next year) so I took a standard CLS lumber 4×2 and cut it down the middle on the bandsaw into two 2×2 rectangles and used the roughing gouge to round them up.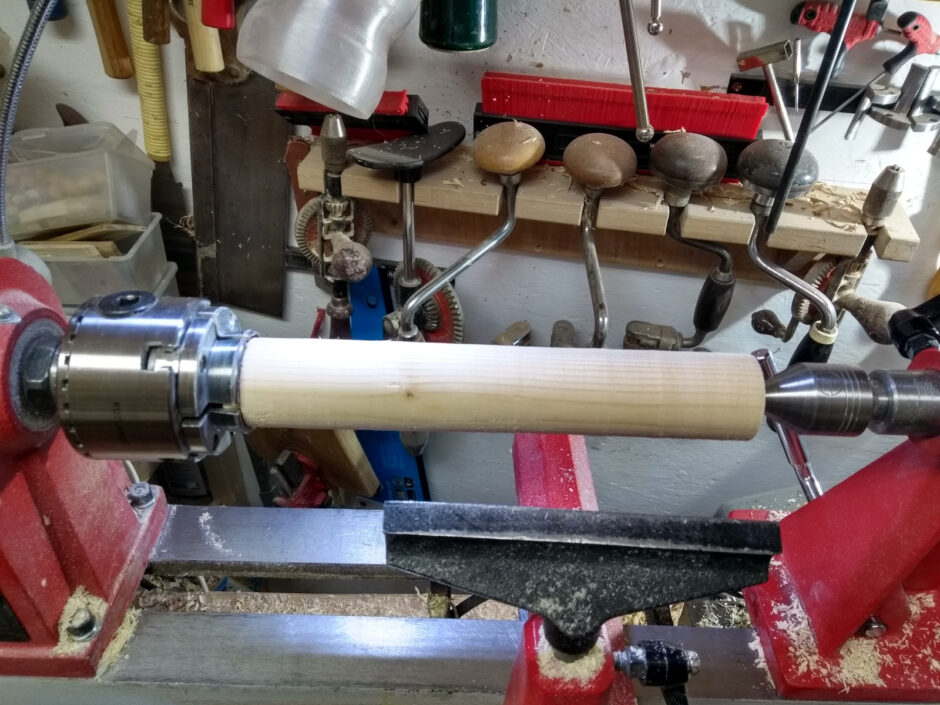 Softwood in general isn't generally recommended for turning but with sharp tools it's fine for basic stuff like this. I had a very minimalist story stick with just two ticks on it to mark out the body and a length for the tenon, and marked off the blank with it.… Read the rest