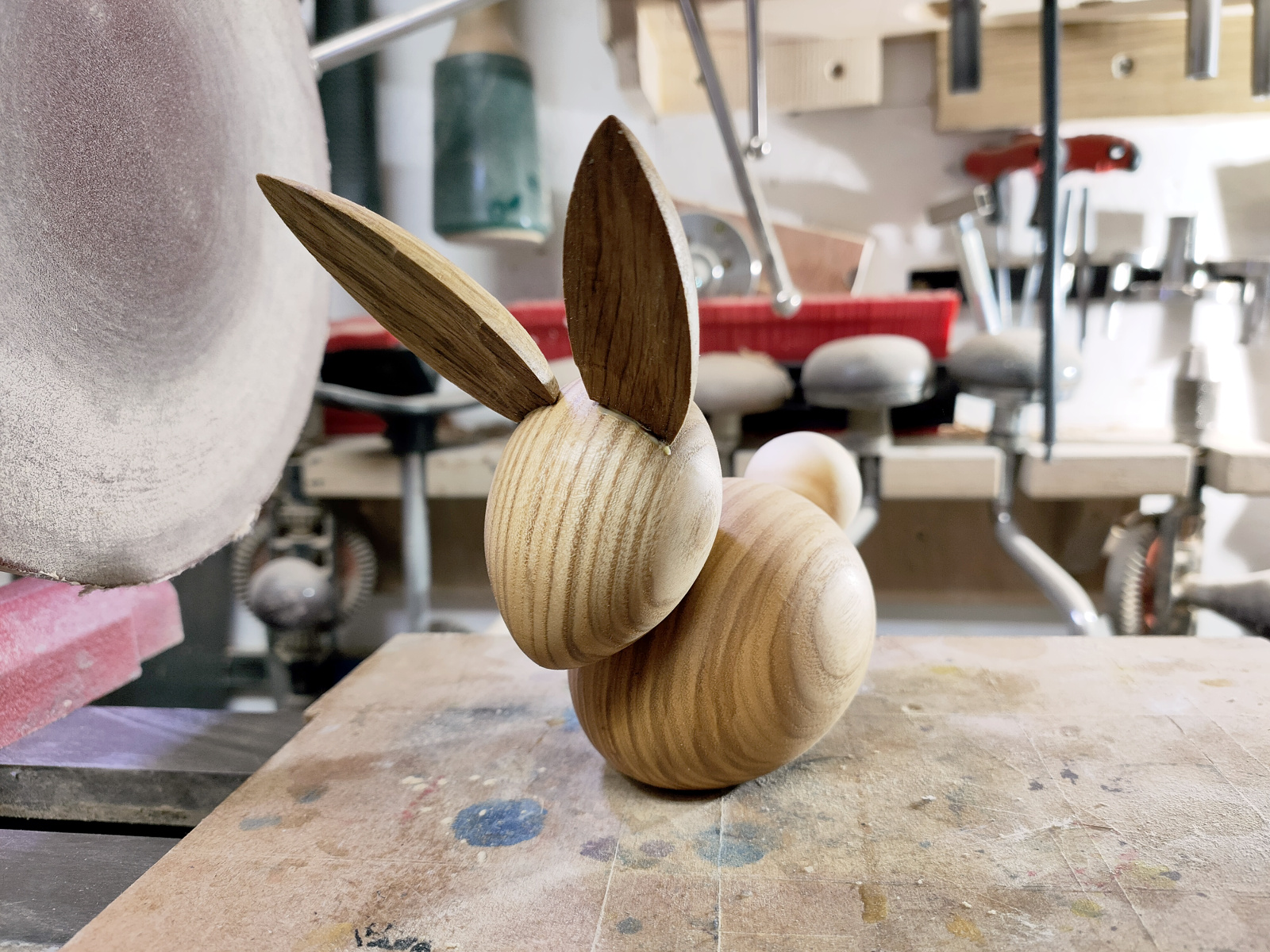 I like a lot of Rebecca DeGroot's stuff, it's very nicely weird and creepy.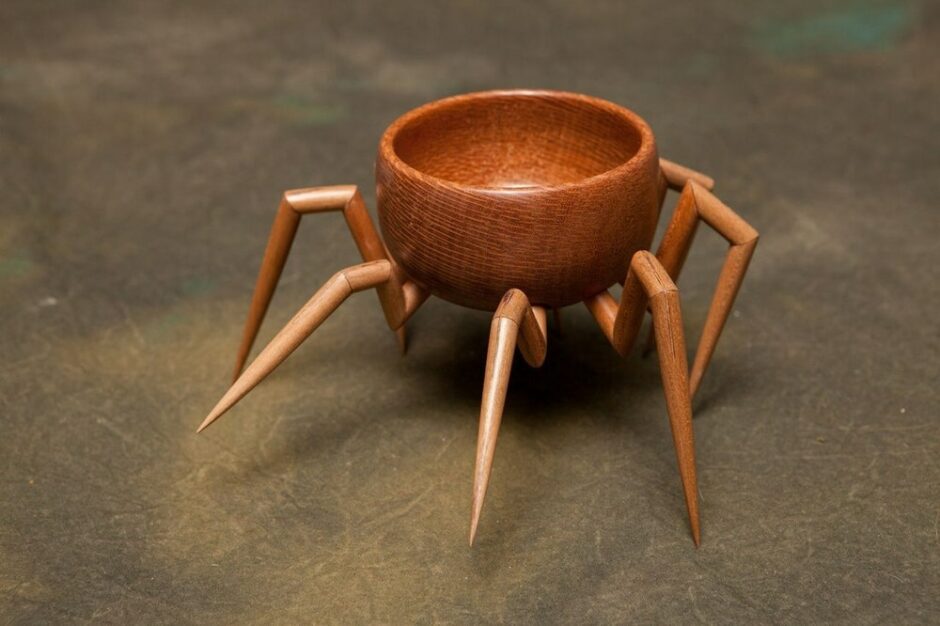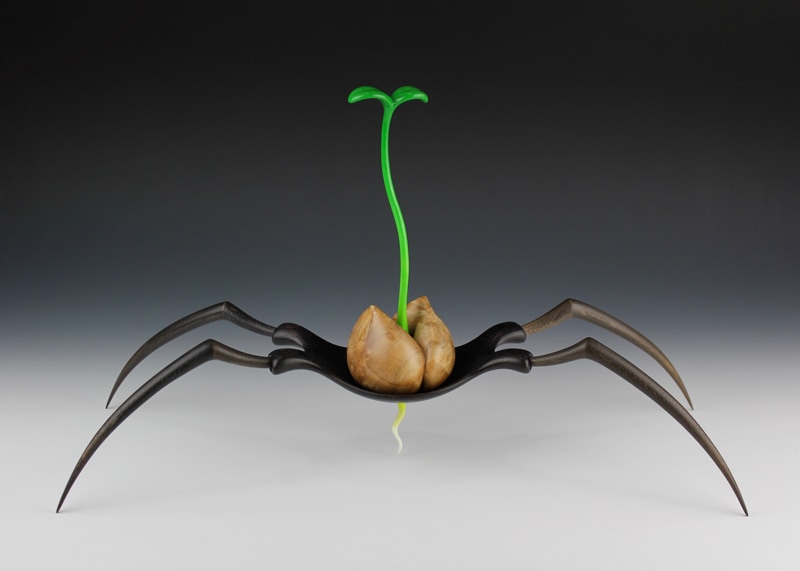 So when she did a how-to video for making an easter rabbit, I thought I'd have a go.
So, first up, turn the body and head from some sycamore spindles I had after the snowman production line at solstice. The head and body are basically just eggs…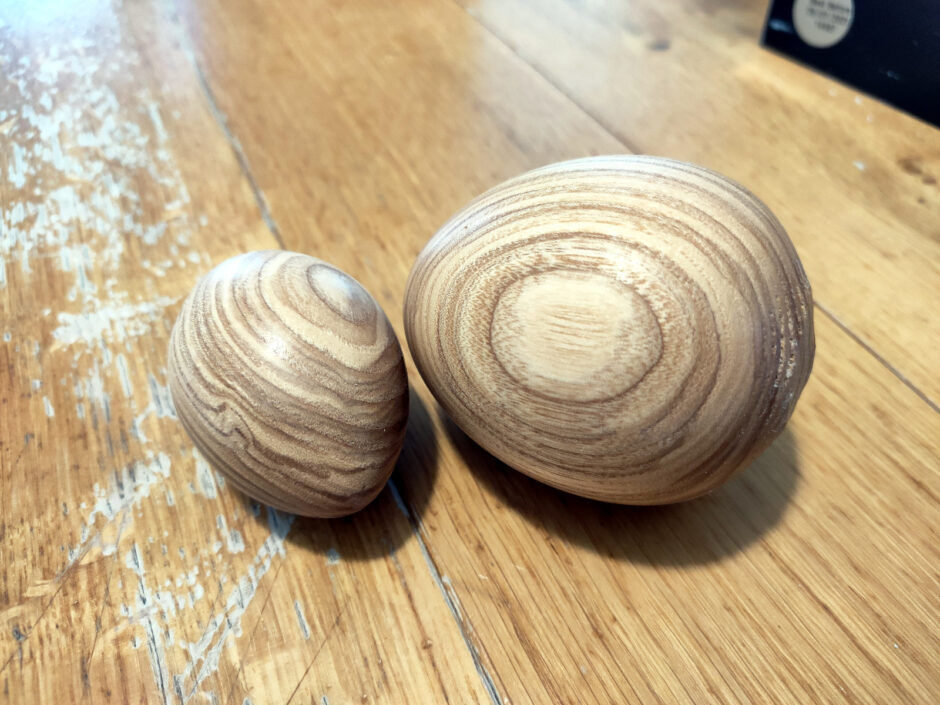 The ears are made as a long pointy egg as well, but from a blank which is a glue-up with a piece of paper between the two halves.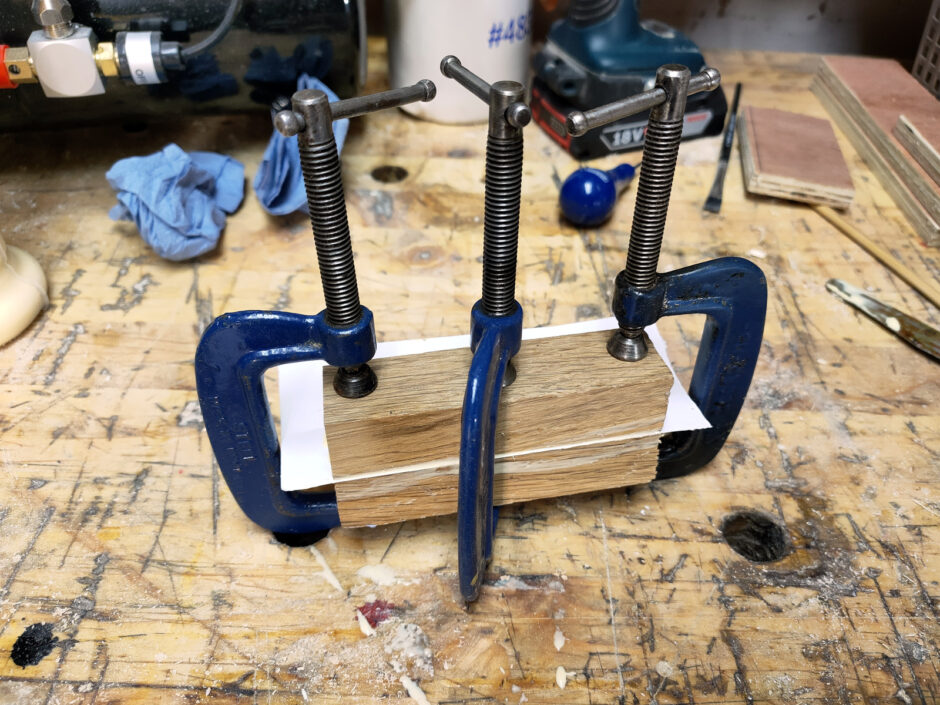 Similar to how you'd do an inside-out turning blank, but just two pieces here instead of four or more. Once the shape is turned, you just split the shape along the paper line and sand off the remaining paper (newspaper will do, but any heavy paper works well). These were just some oak offcuts I had to hand.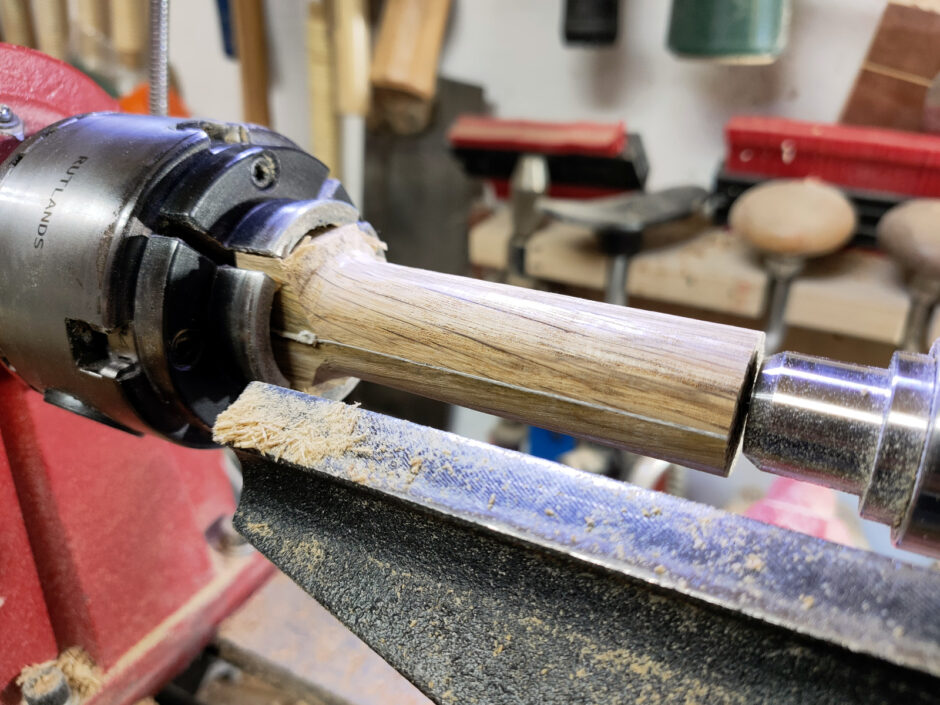 So with the head, body, ears and tail turned (the tail is just a chunk of old xmas tree trunk turned to a sphere with a tenon), you sand flats on the bottom of the body, on the bottom of the head and the top of the body, and you dremel the base of the ears to fit to the head (and I dremelled a small hollow into the ears as well because why not). Then drill between head and body for two dowels, and between head and ears for bamboo skewers (because I don't have dowels that narrow). Glue everything up and…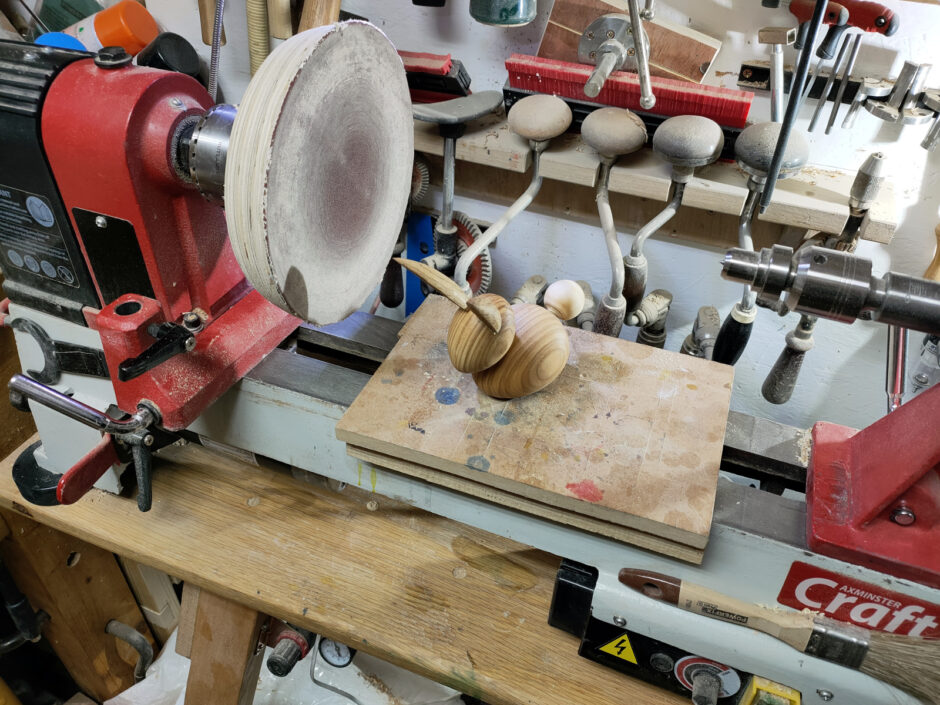 That sanding wheel and platform are proving very useful for this sort of composite piece.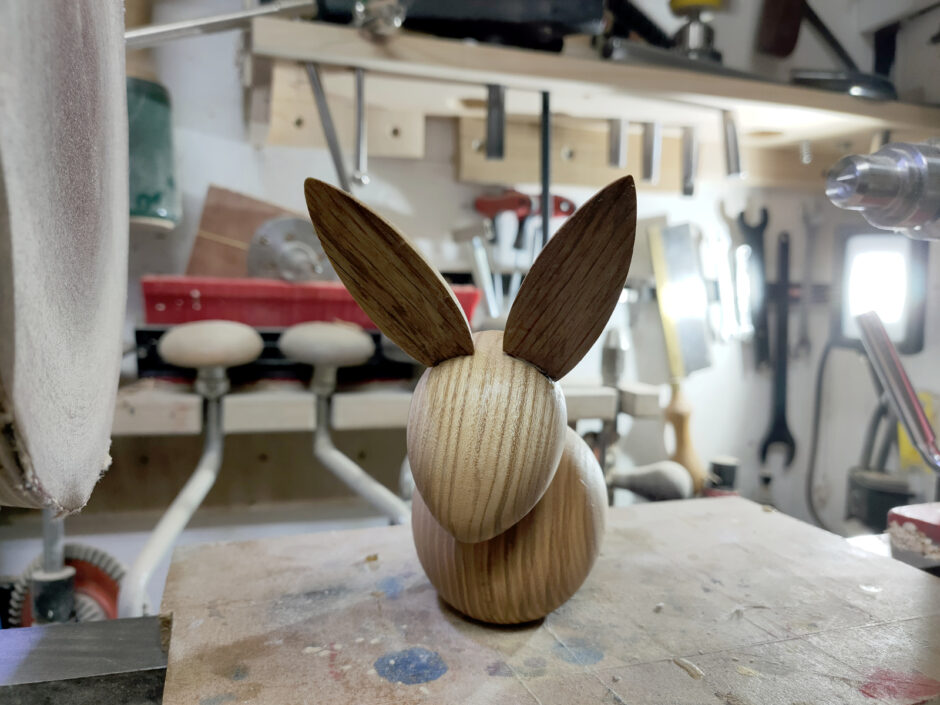 For a finish I just went with a coat of acrylic rattlecan lacquer.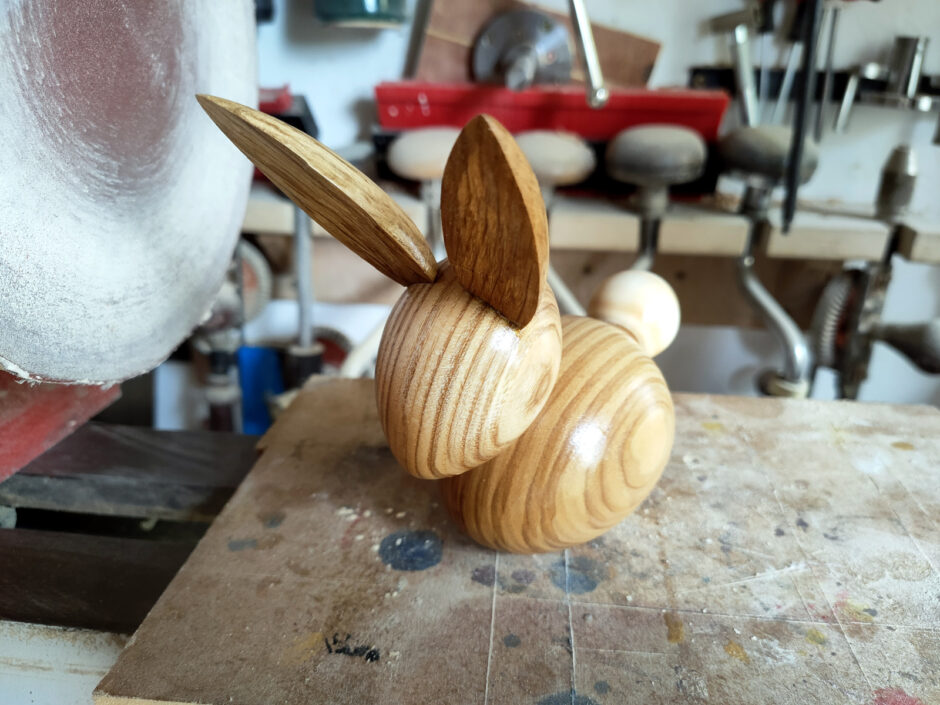 Didn't turn out bad at all.