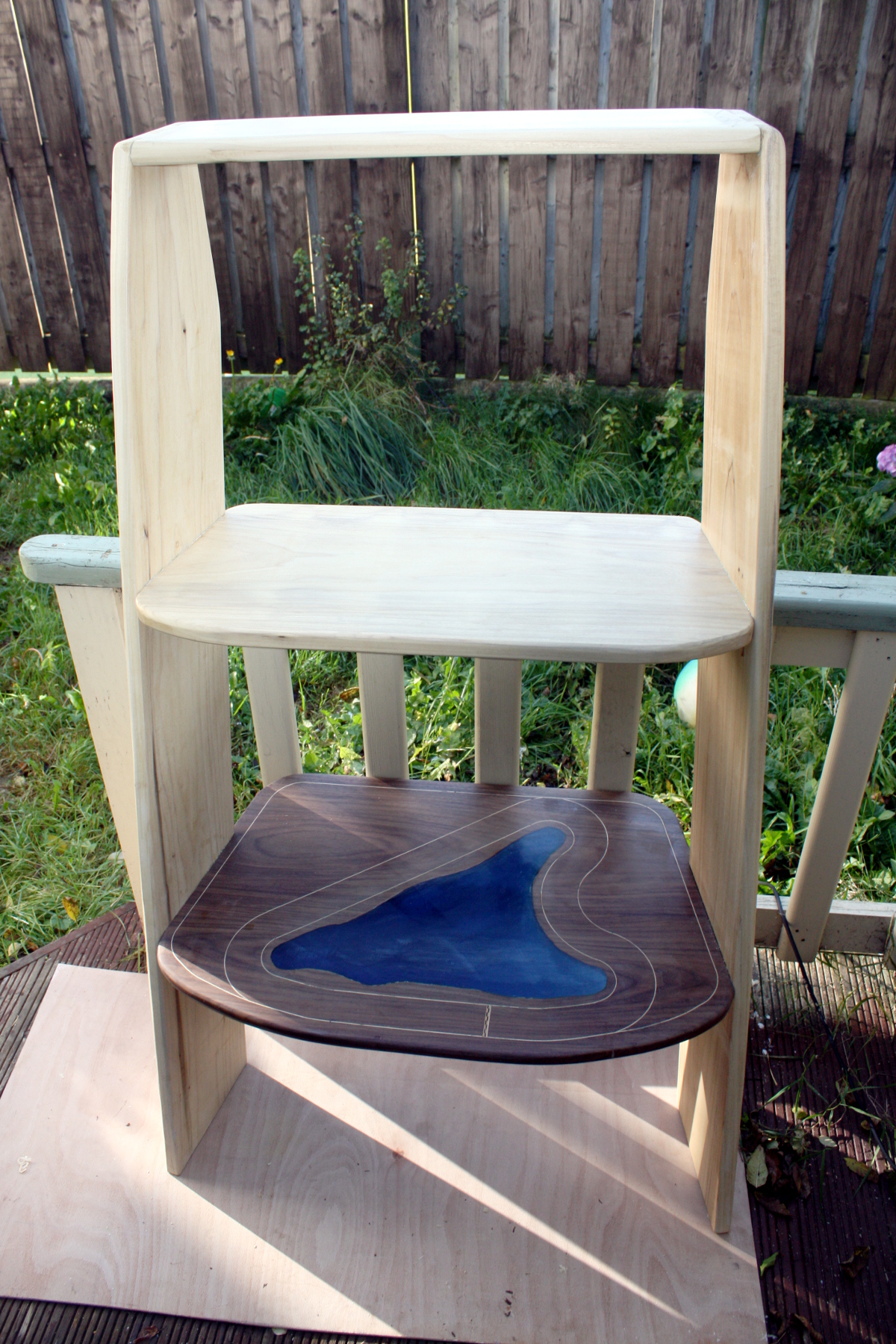 So during the week I had to work from home for a day, so while doing that I took my lunch break to pull the shelves out of the shed and put a second coat of Polyx on them. They didn't look too bad.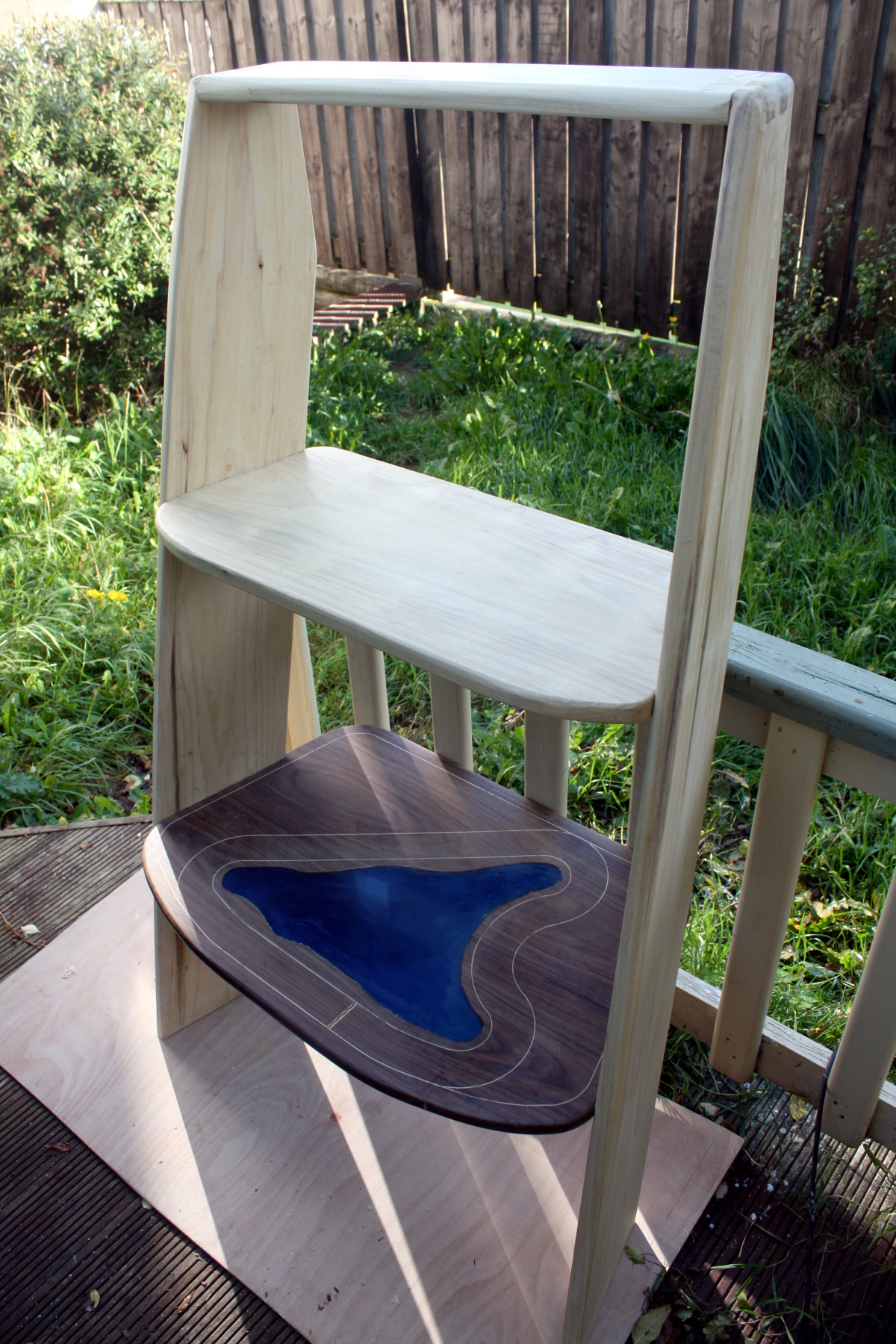 And after they'd cured for a few days in the shed, I went out again and glued on some leather pads on the contact points between the shelves and the wall so that they wouldn't rub against the wall and destroy the paint. Awkward to clamp though.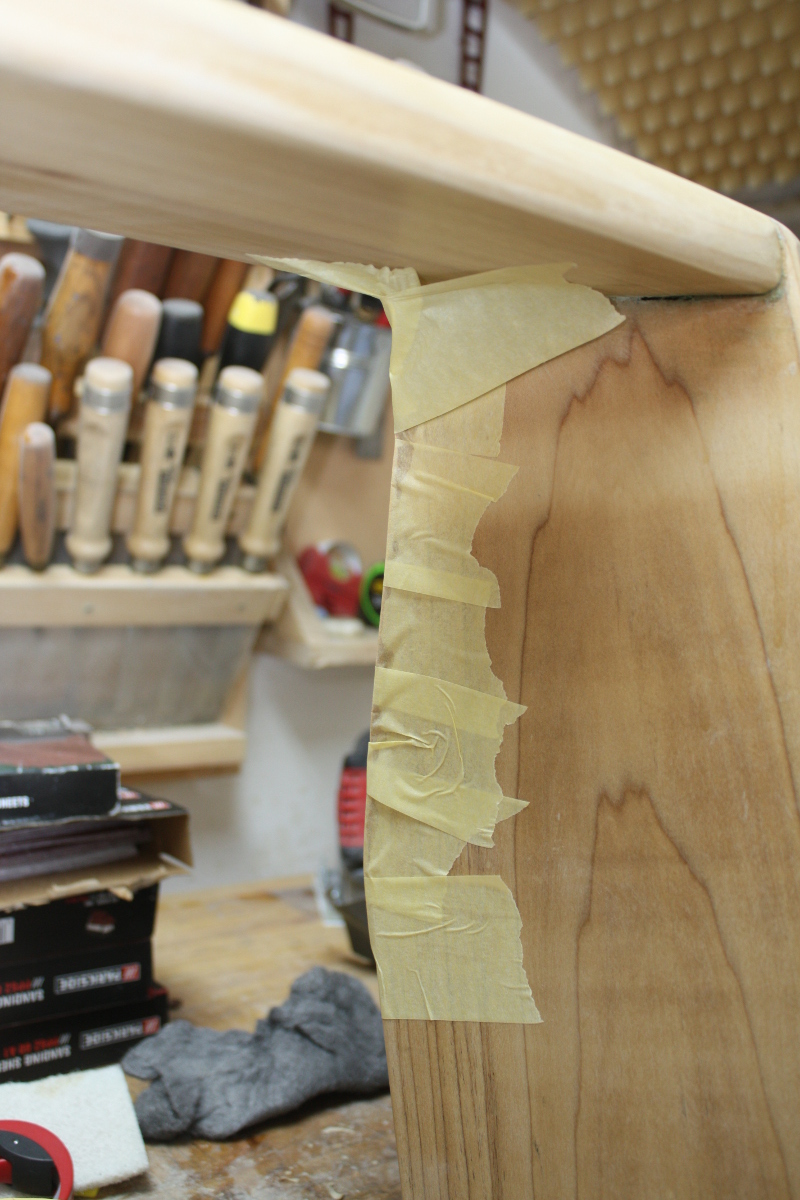 And then today while Calum was out at a birthday party, I snuck out to the shed, took off the tape and trimmed the leather pads, drilled the first inch or so of the wiring channel out so the barrel socket would fit and then brought the shelves indoors.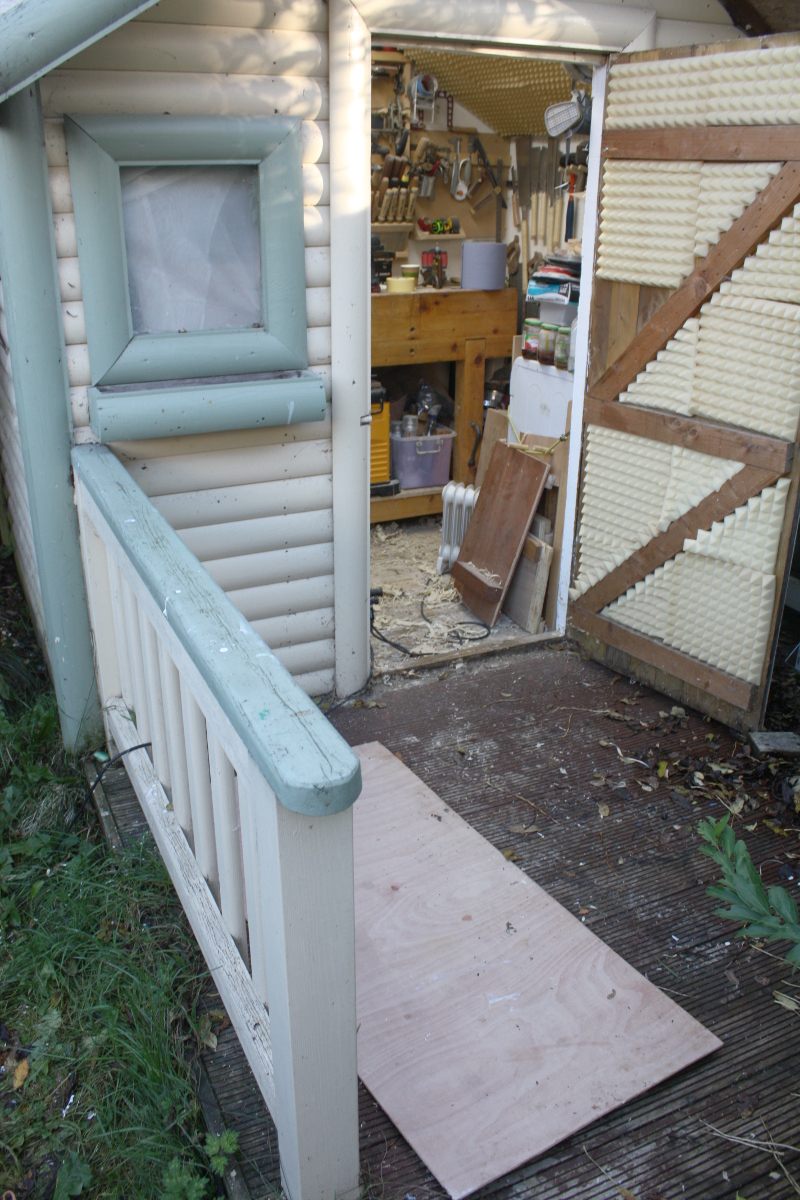 It looks very very empty now 😀
Some manhandling of the shelves later and I got them into the lab and soldered the socket to the LEDs and then finished fitting the LED lights; then more manhandling of the shelves to get them into Calum's room and a quick coat of beeswax which looked about a shiny as sand. Guess I need to rub harder.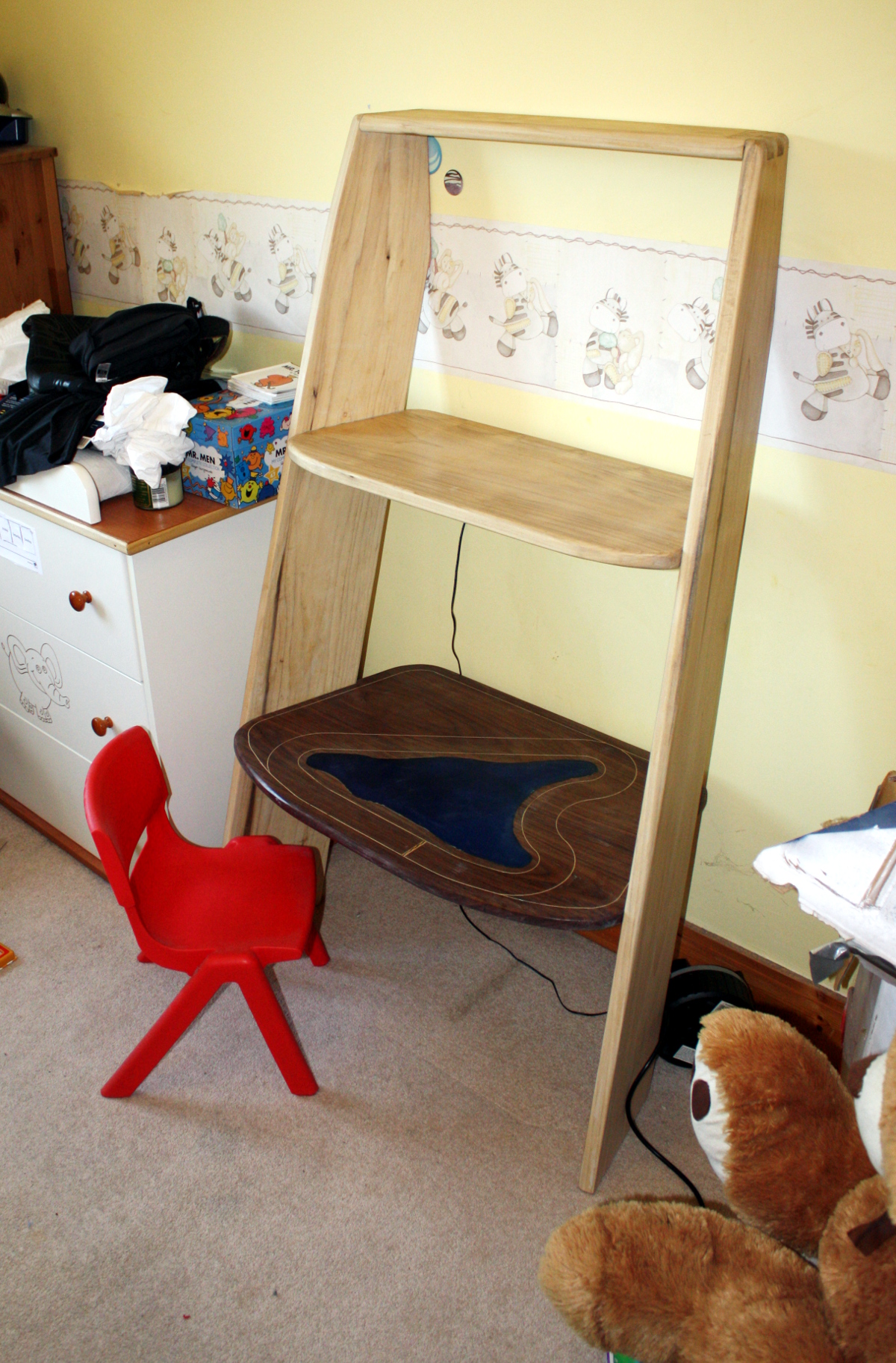 And that's it. Done.
Yikes, that only took a year and four months. To the day.
Okay, granted some other stuff happened in the middle of all that, like making a carved oak box, getting a promotion at work and embedding a mug in resin, but still. Yikes. And I can't help but think it'd have gone faster with a larger shed…
Still though, end result is nice.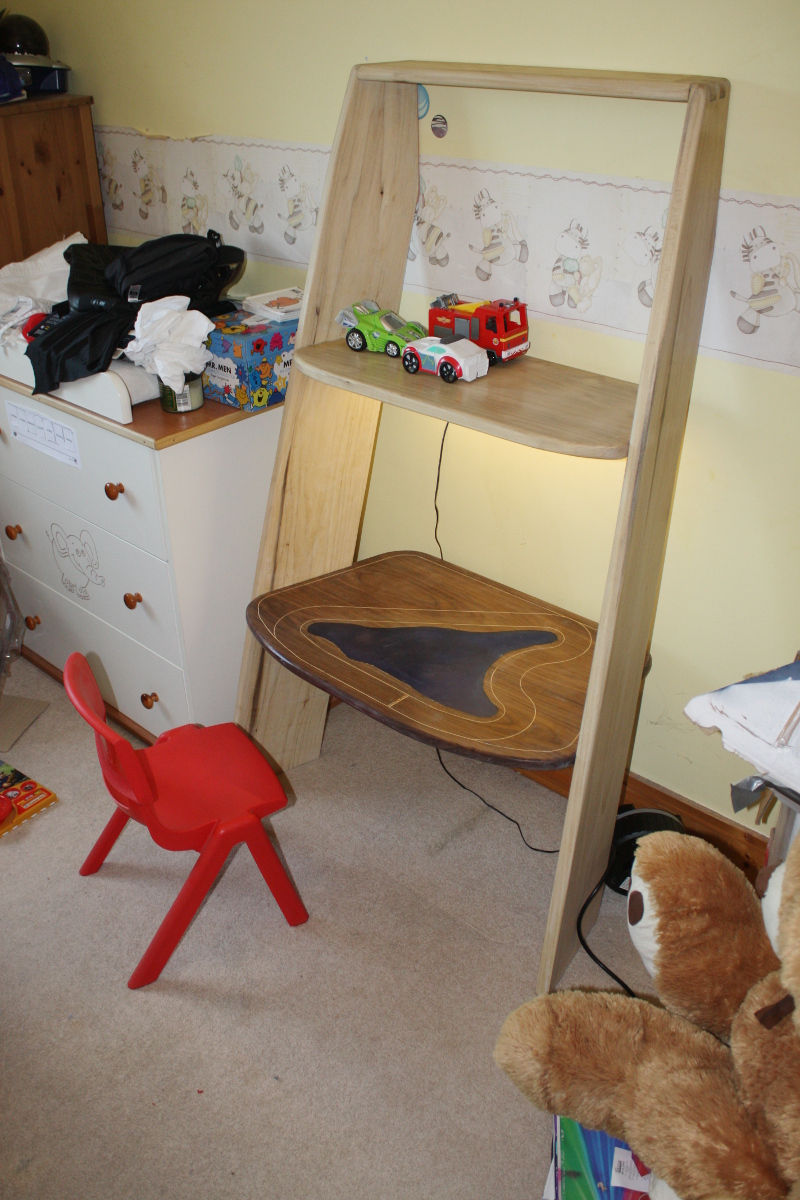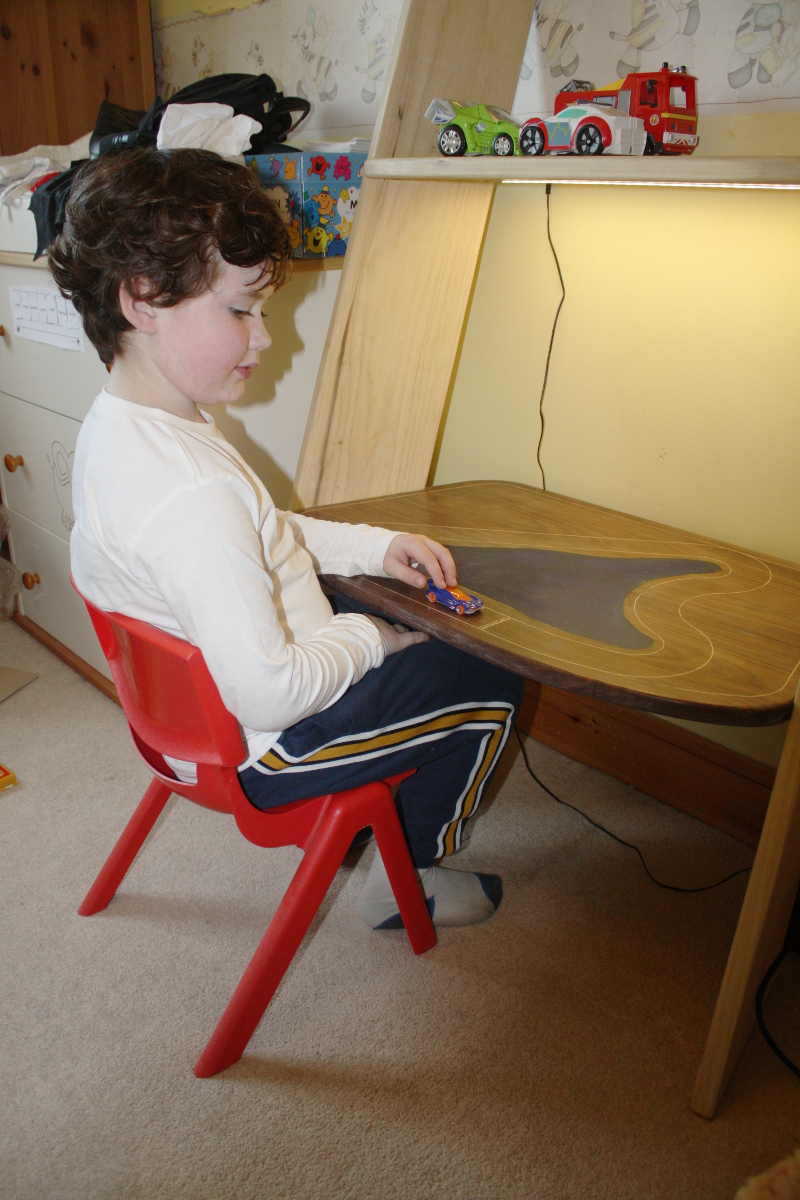 At least he hasn't grown enough to not fit it anymore. According to the growth charts and the various furniture design books, it'll last him about two more years before his knees won't fit under the desk; at that point, I'll make a pair of feet to go under the uprights and raise the whole thing up by a few inches and we'll get another few years out of it.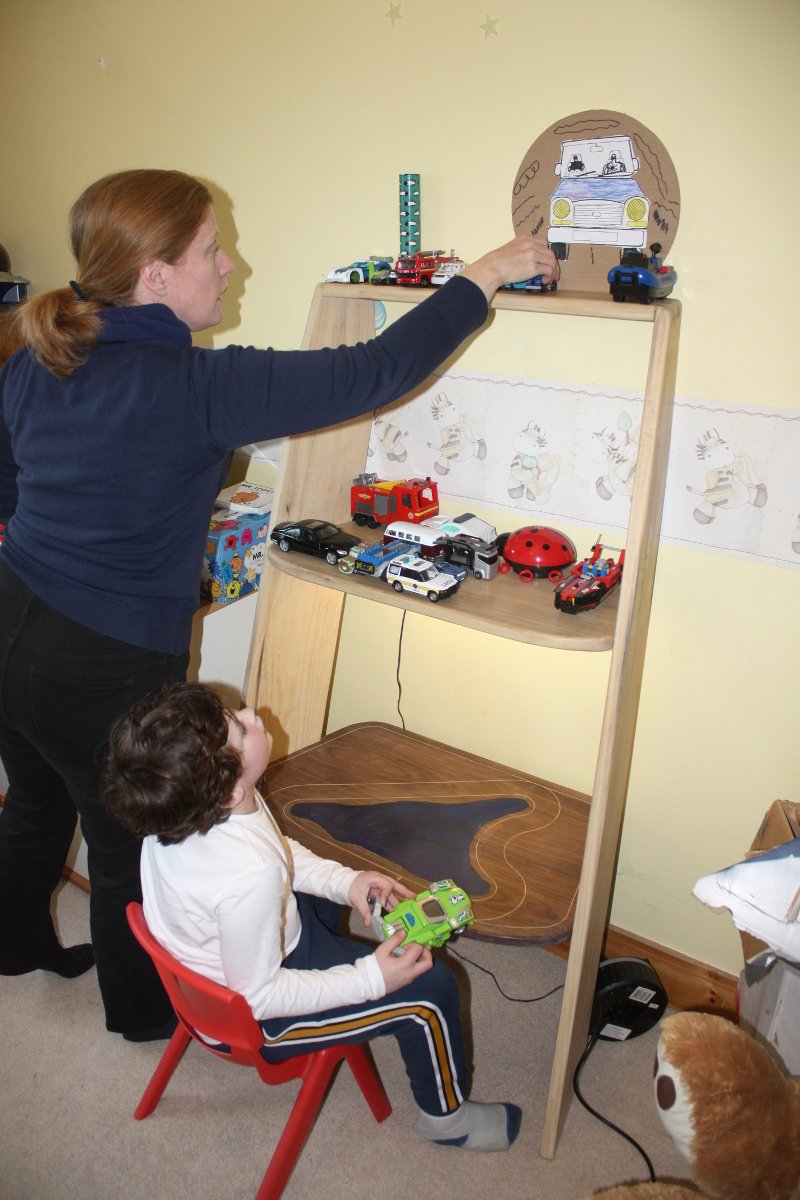 Stocking the shelves.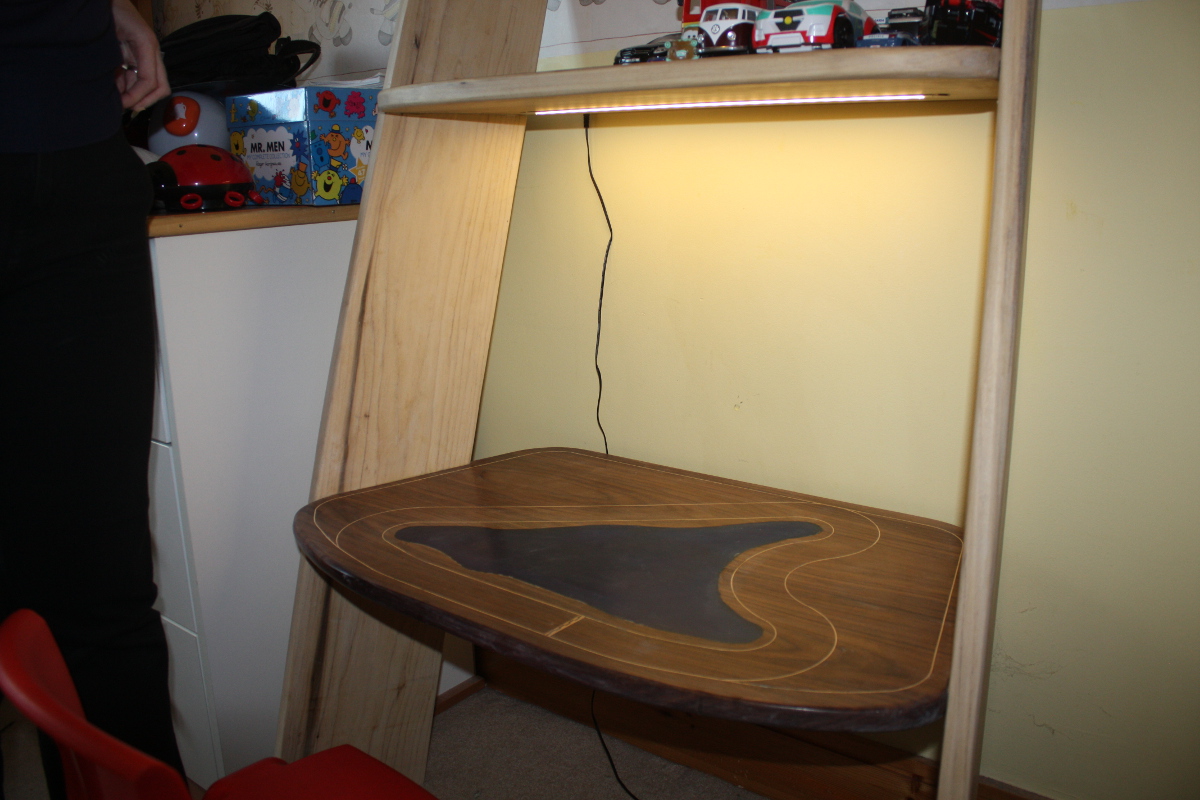 And of course, there's the LED lighting. Need to tidy that cable away a bit yet.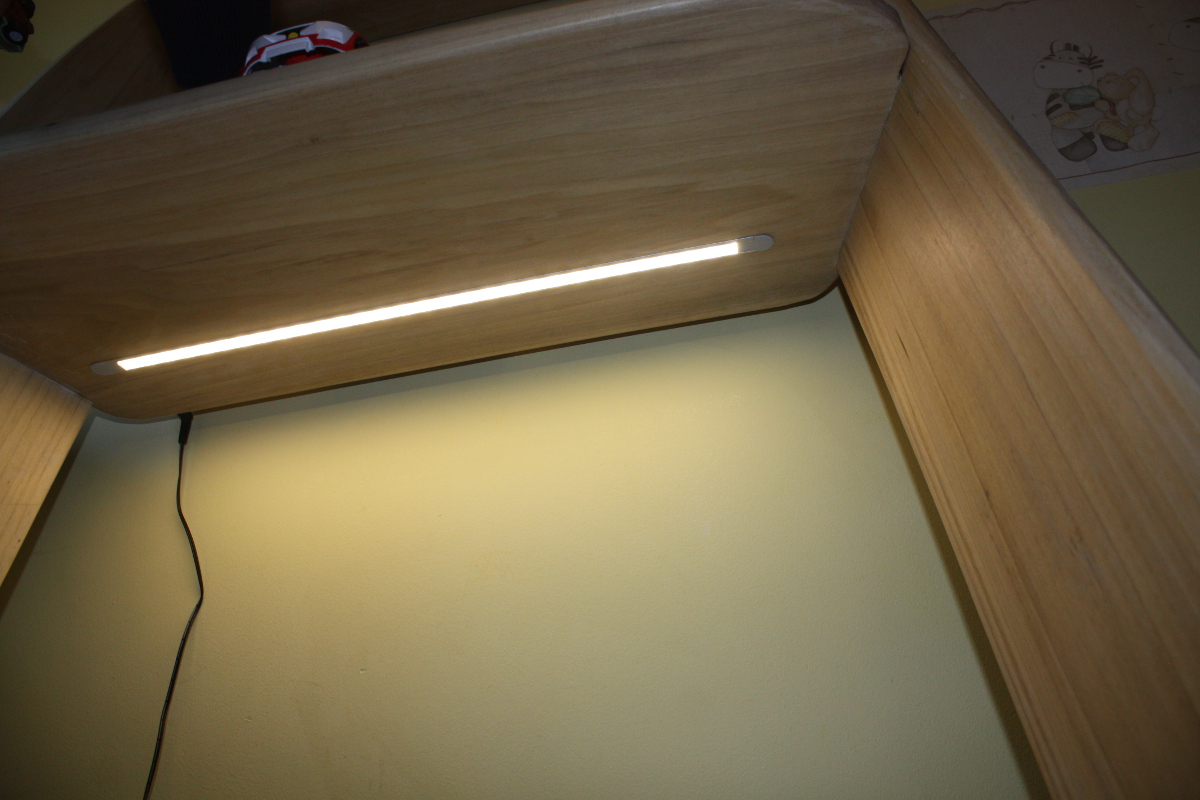 Didn't even need glue, the slot was just the right size and the aluminium extrusion had small ridges to act as barbs to hold it in place.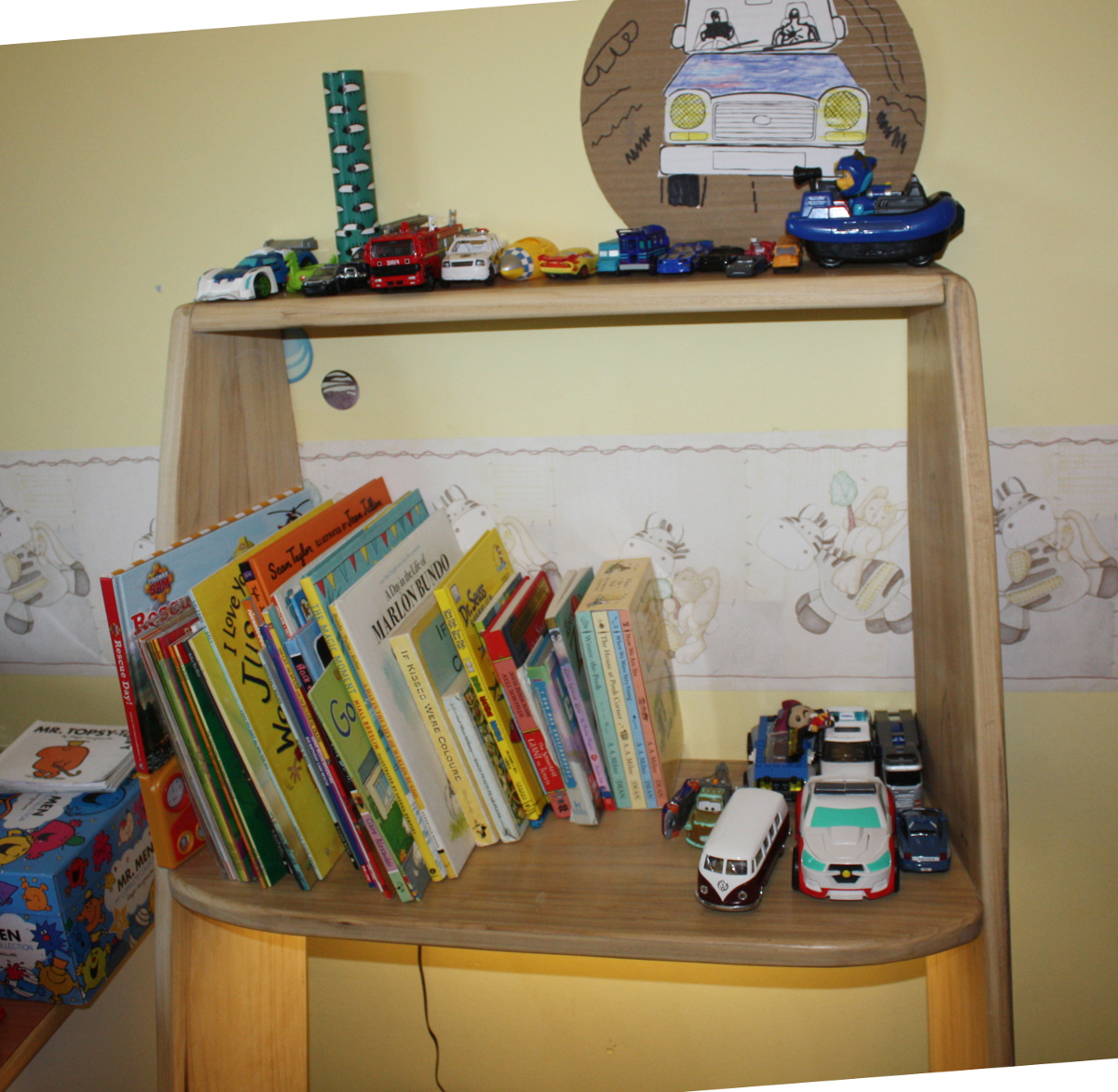 And finally all the books have a place to live.

(Nobody tell him, but this is going to be covered in homework in a few years 😀 )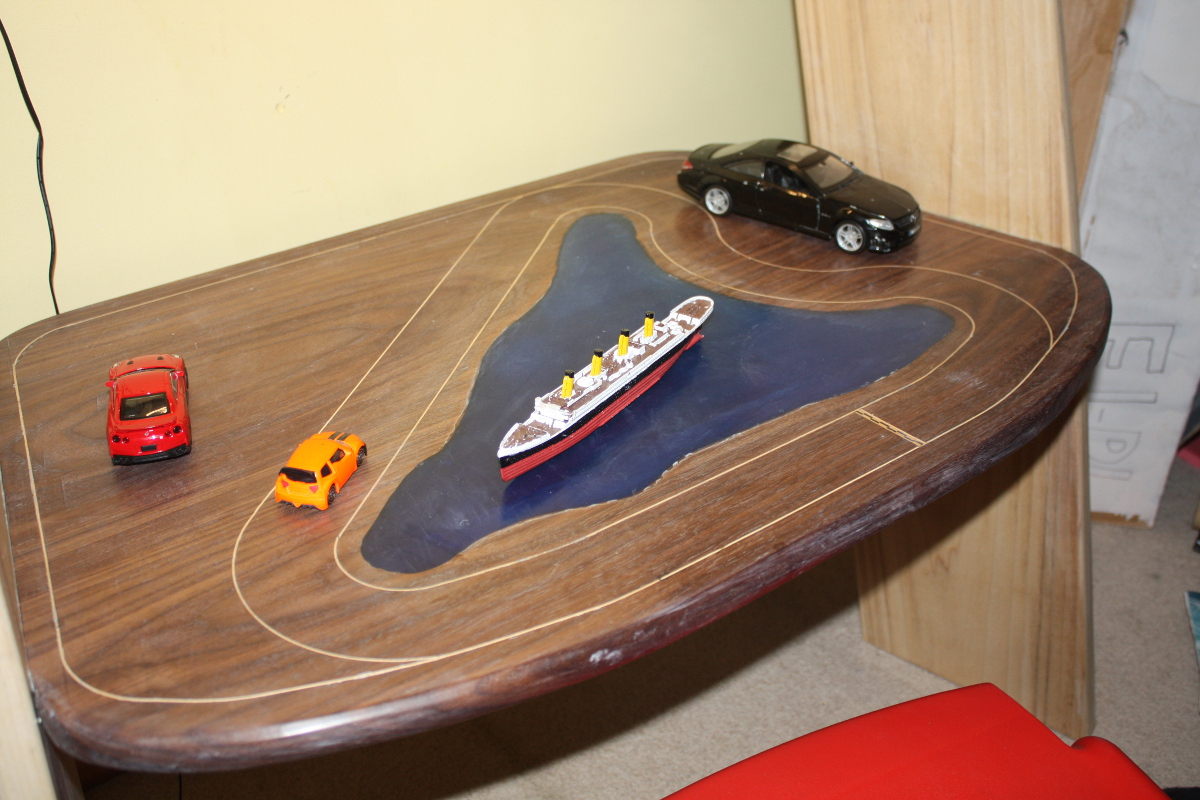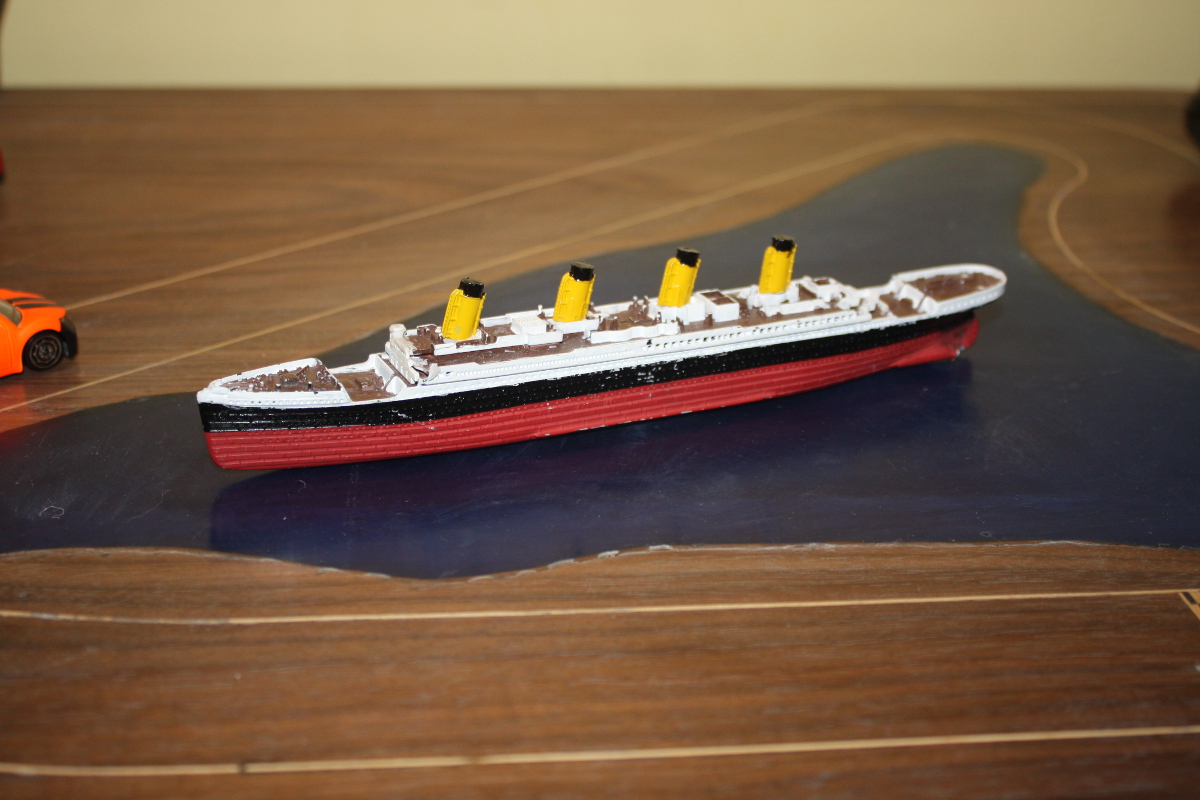 Yes, that's the model of the titanic that Calum made. Why do you think he had me build a sea in the middle of the racetrack on the desk? 😀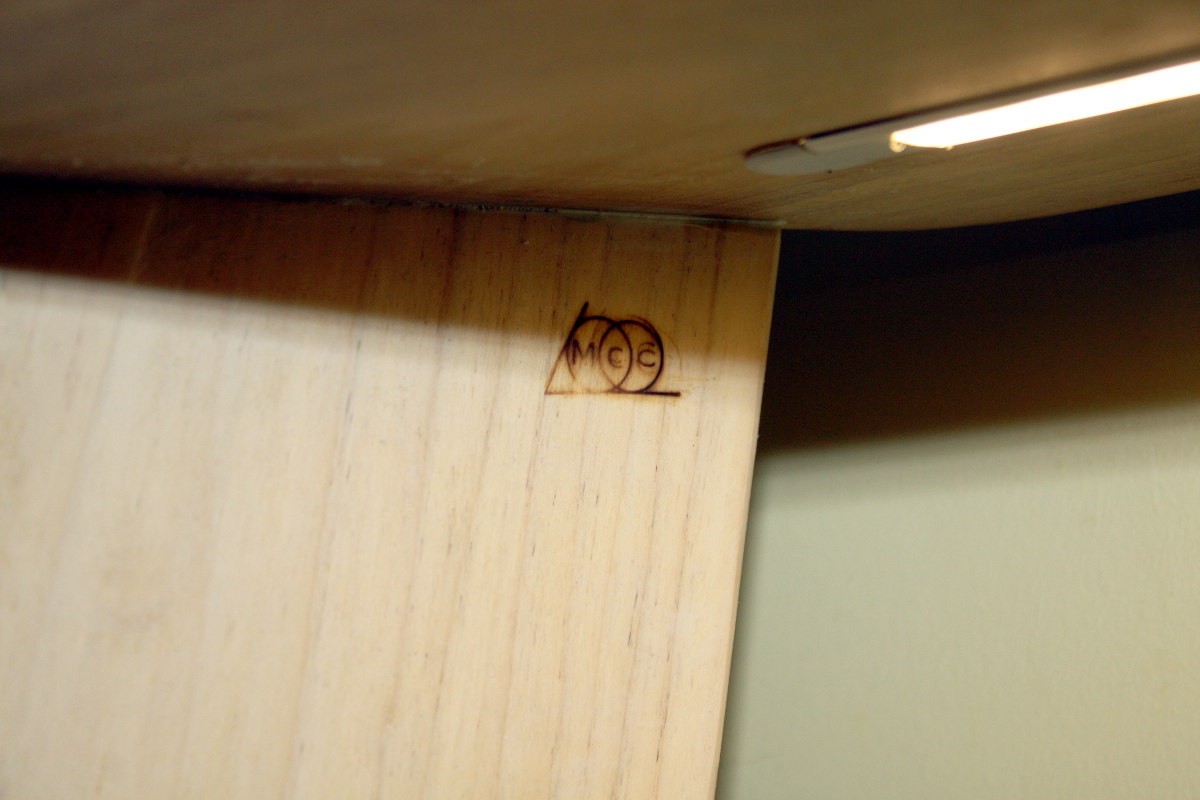 I even remembered to sign it. Though my blowtorch ran out of propane at the worst possible moment so it could be darker. Oh well. 

So, what's next?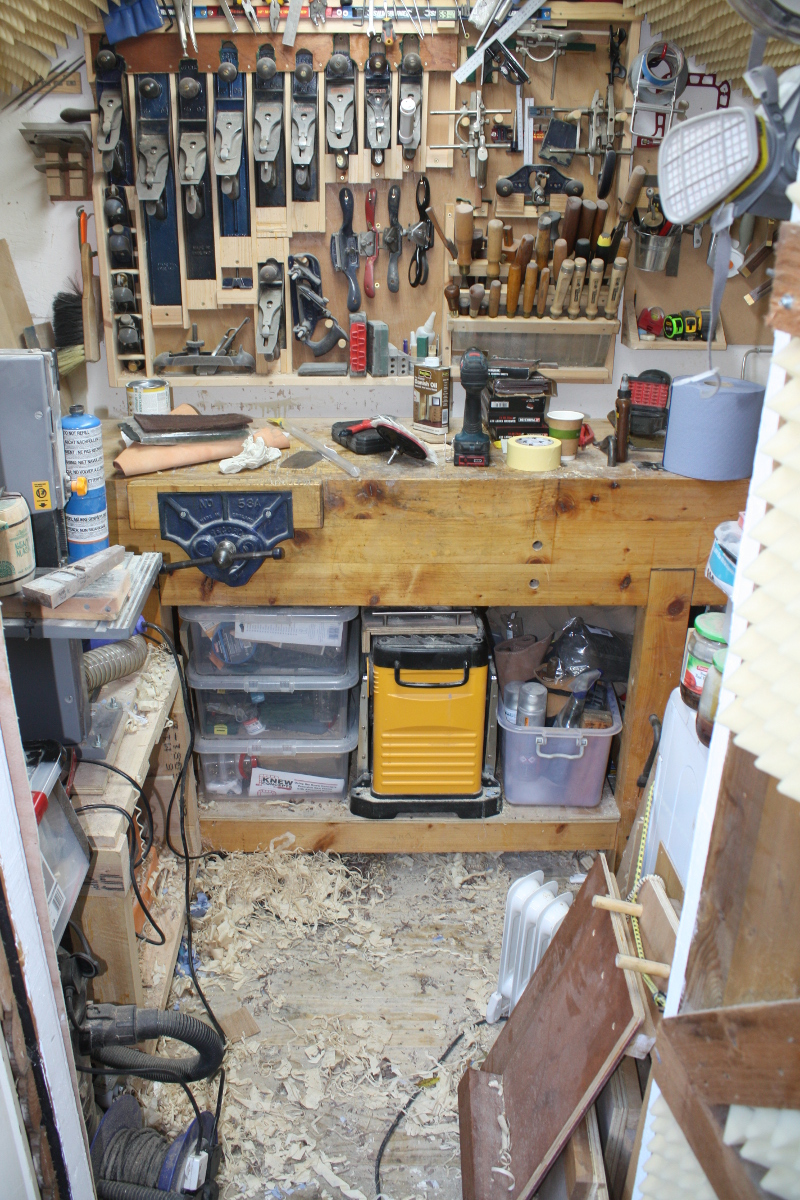 Tidying up, that's what's next! The shed is a serious mess and there are a dozen five-minute jobs that have piled up. So, that should only take six months to sort out…