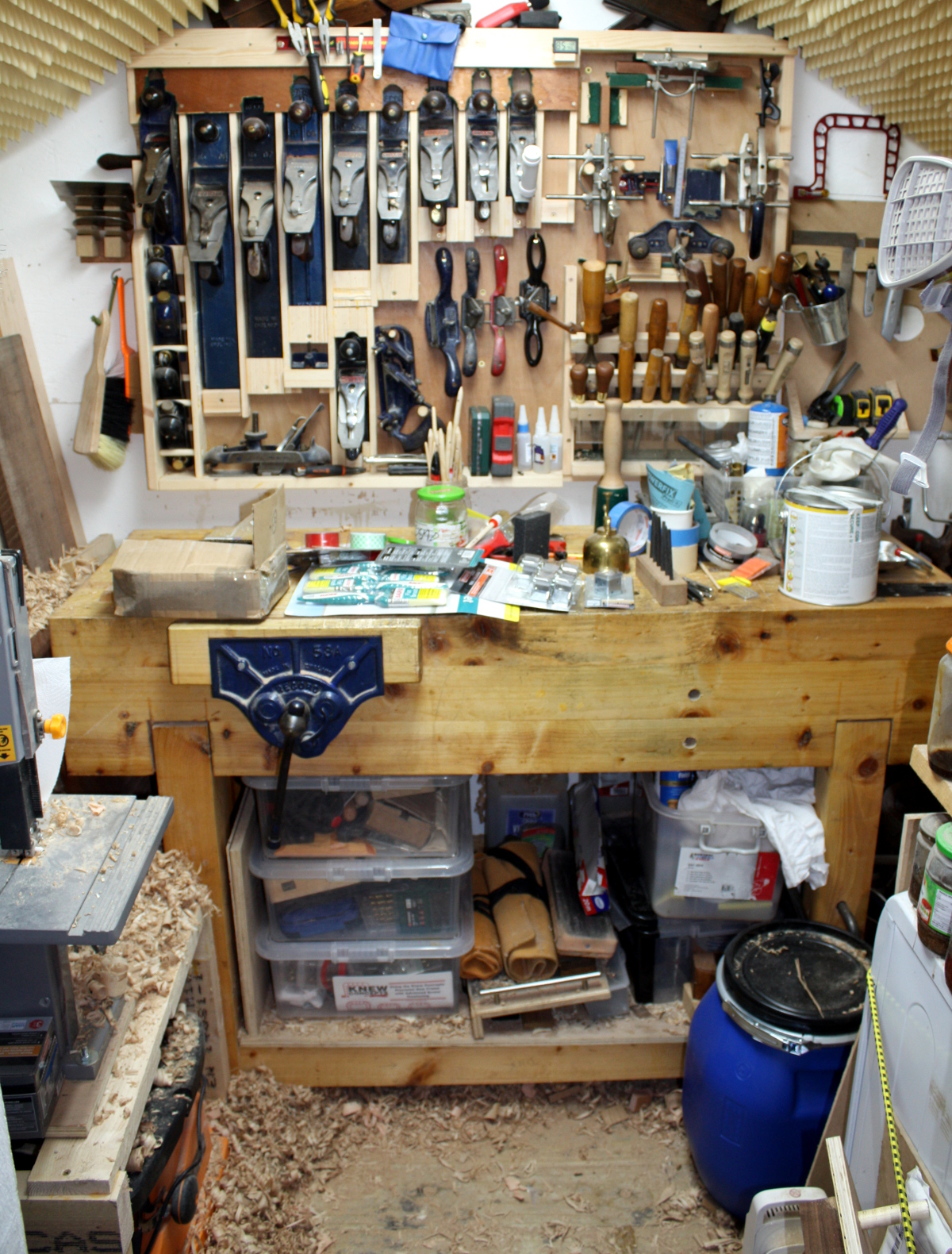 So it's the usual post-project loss of traction time; I do still have a few half-finished projects to be getting on with, but I thought I'd take a little time first to clean down after the chest, given that it's left things a tad messy (especially given the pace of work on stuff leading up to xmas). The shed's a mess, to be honest: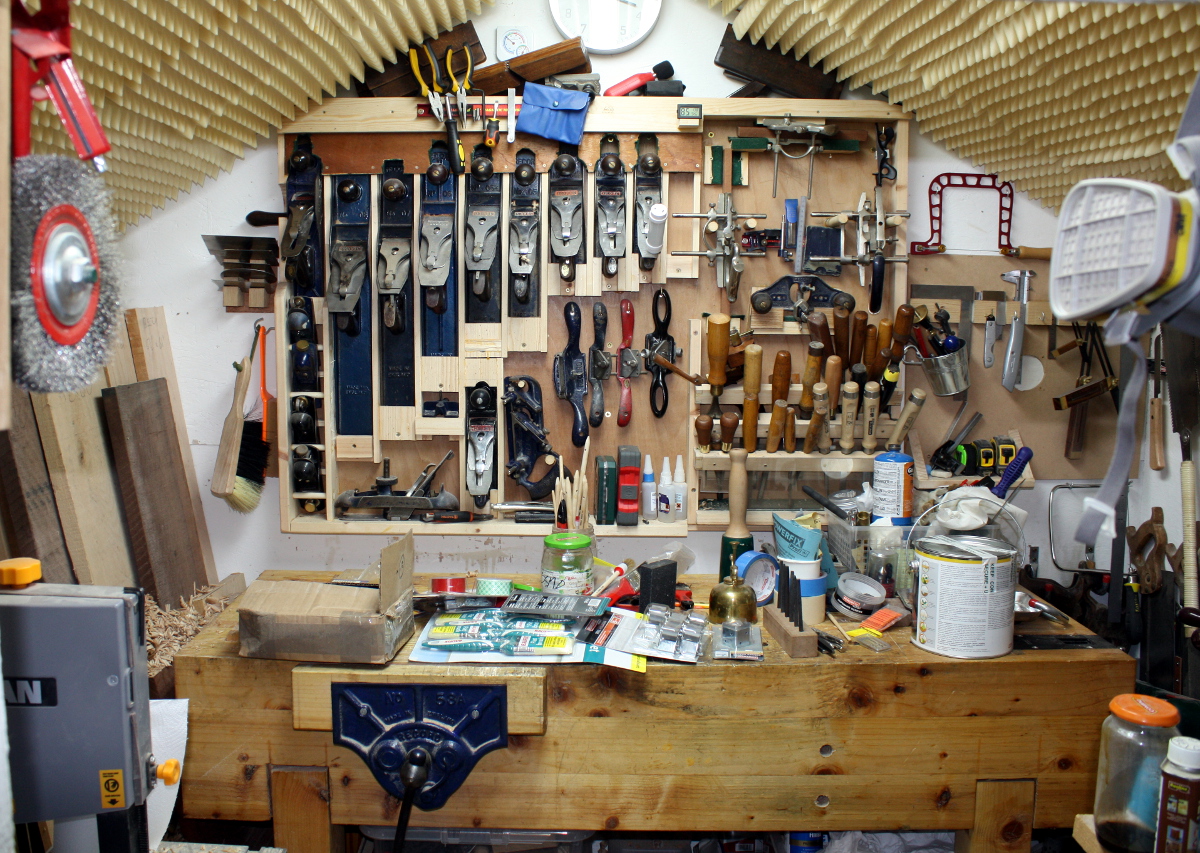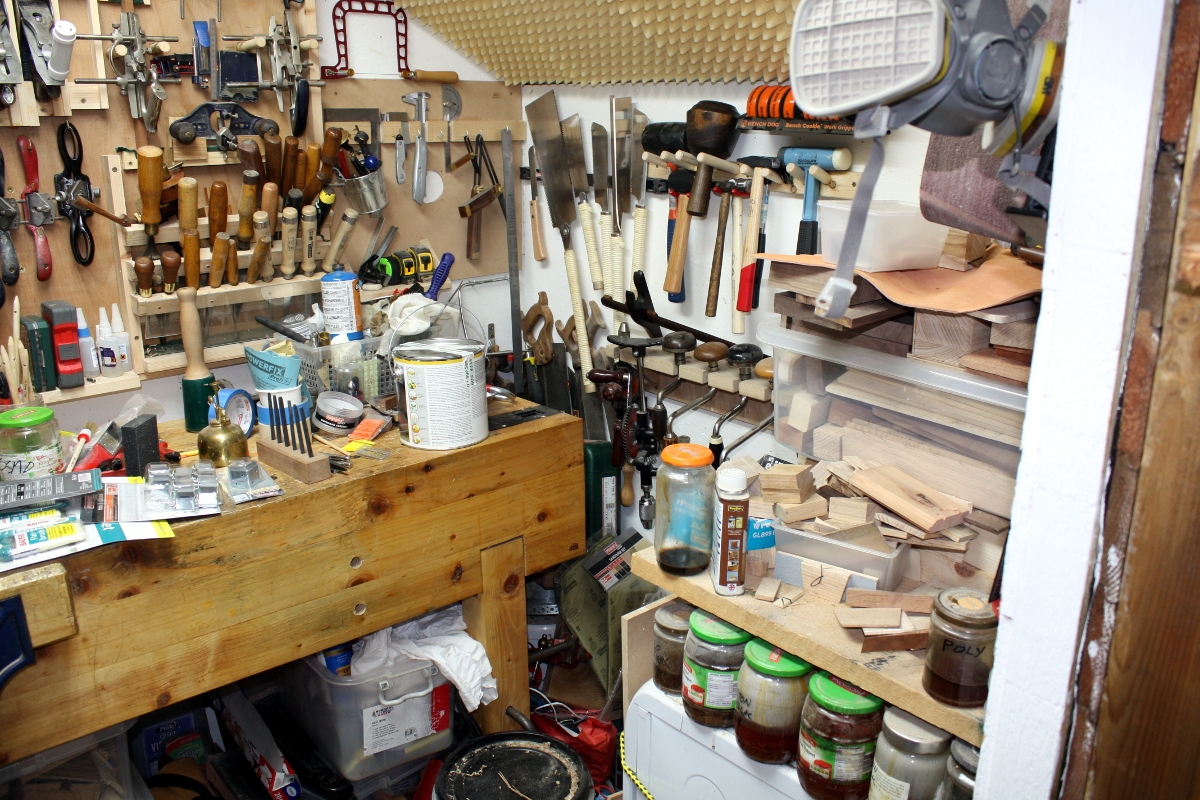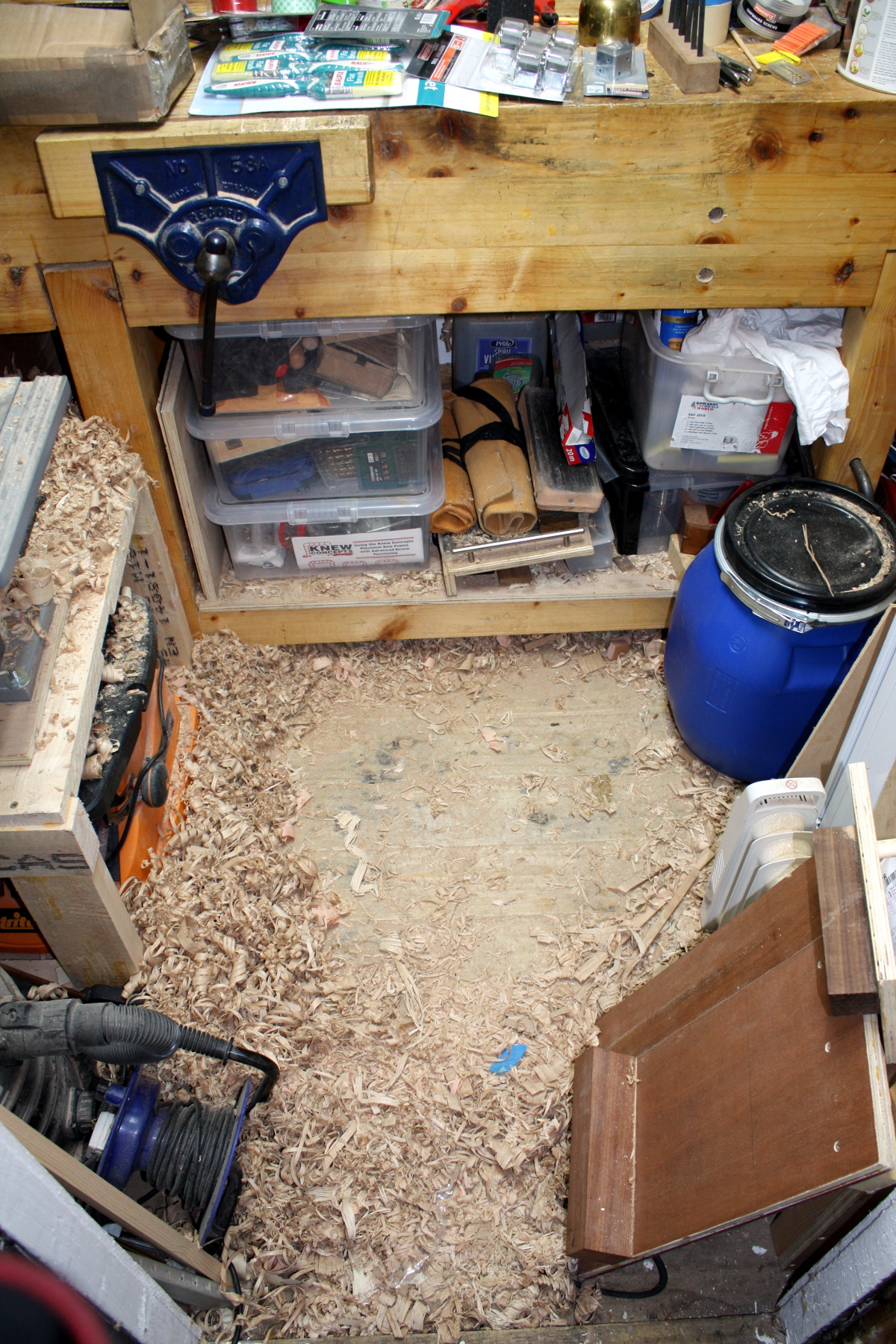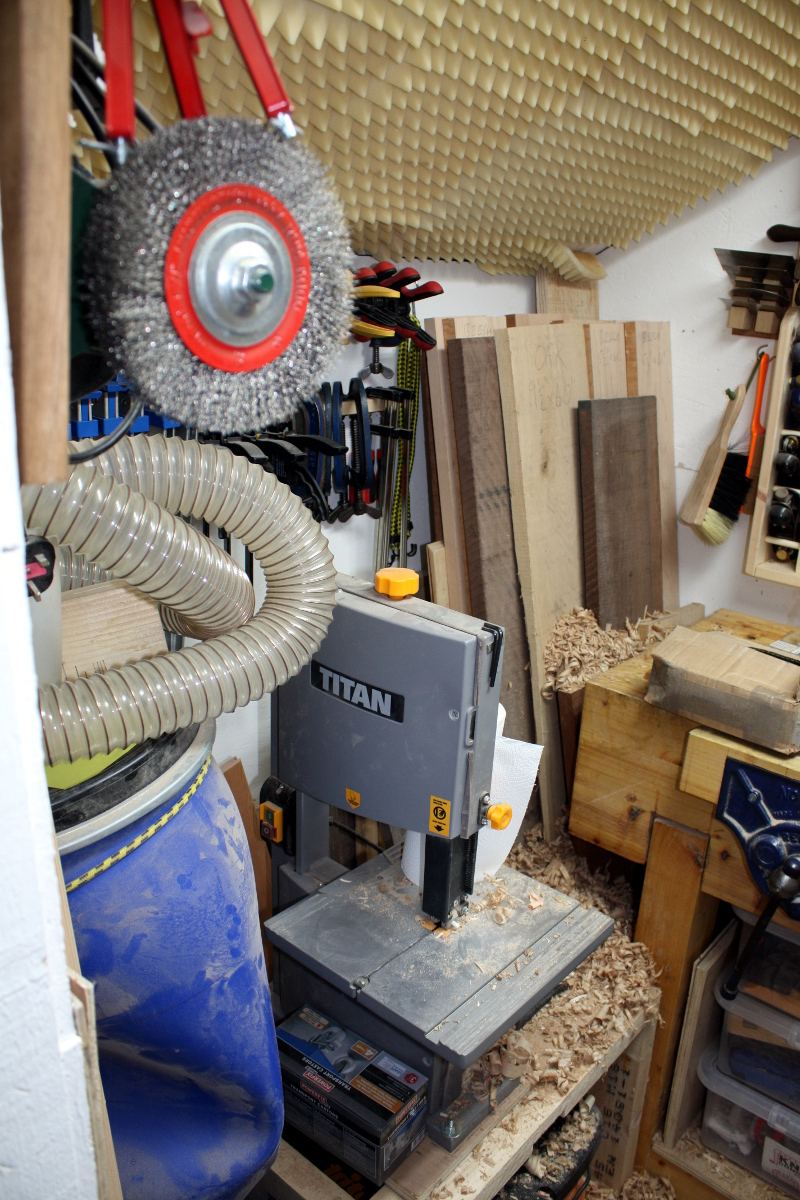 Buying a small bunch of things over the weekend didn't help, but I was out of Osmo 1101 after the baby blanket chest and having corner mending braces is always useful for shop jigs and the like.
It'll take a while to get this done; partly the problem is down to putting a litre of stuff in a pint pot sized shed. There just isn't room for everything *and* all the wood 😀 I also want to replace that blue drum on the dust collector to get some space back, and some more tools need to go up on the walls and all my paintbrushes need to be cleaned (and some may need to be thrown away as too far gone). But at least I made a small start today.