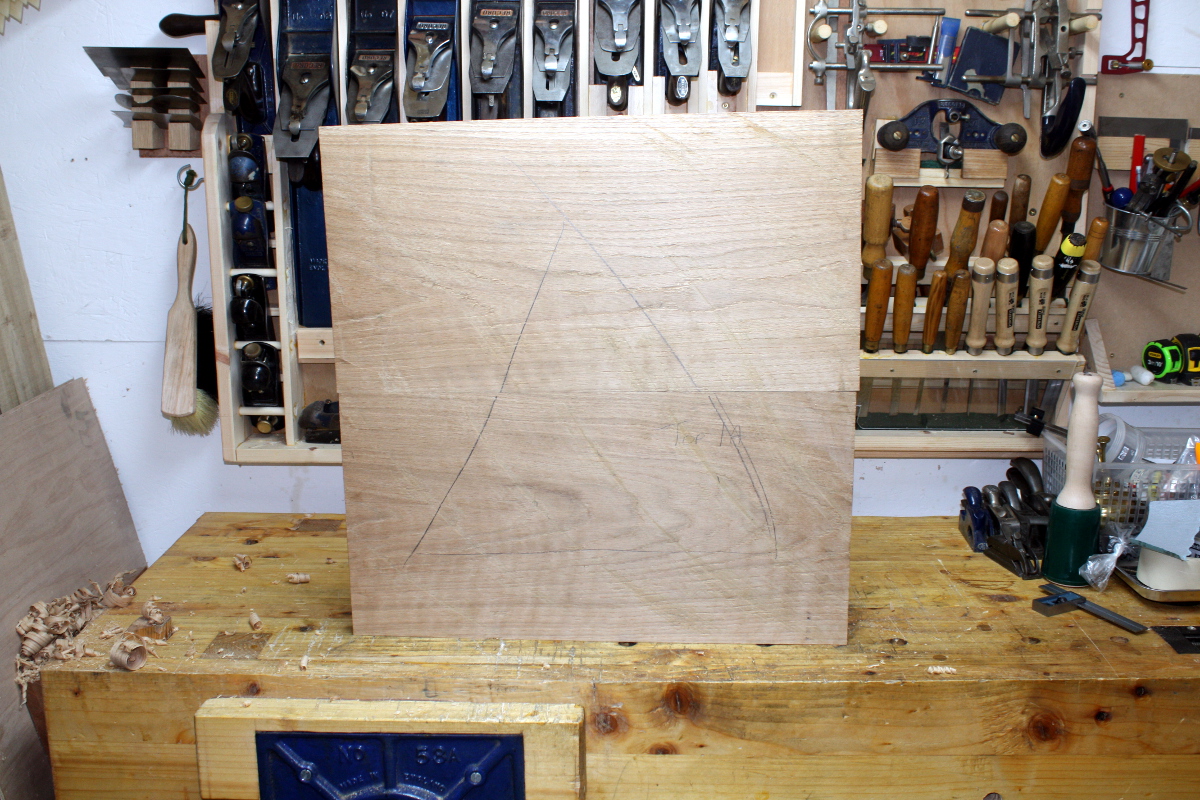 Of course, whatever about new toys, the new project continues. Some rough flattening of two of the boards, some mild cleanup of one edge on each board and then some bookmatched edge planing to set up for a rubbed glue joint.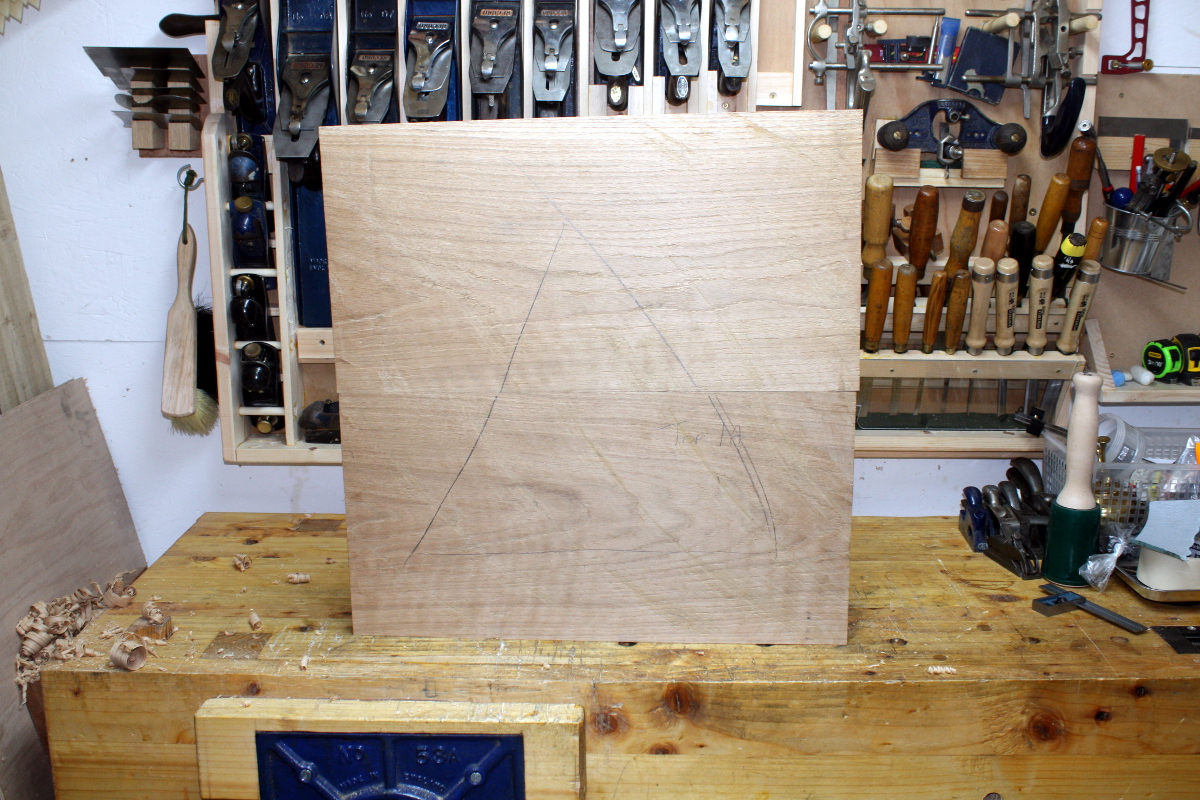 You know it's after Samhain when the hide glue needs to be put into hot water for a few minutes to get it to flow again. And there may have been a small amount of squeeze-out…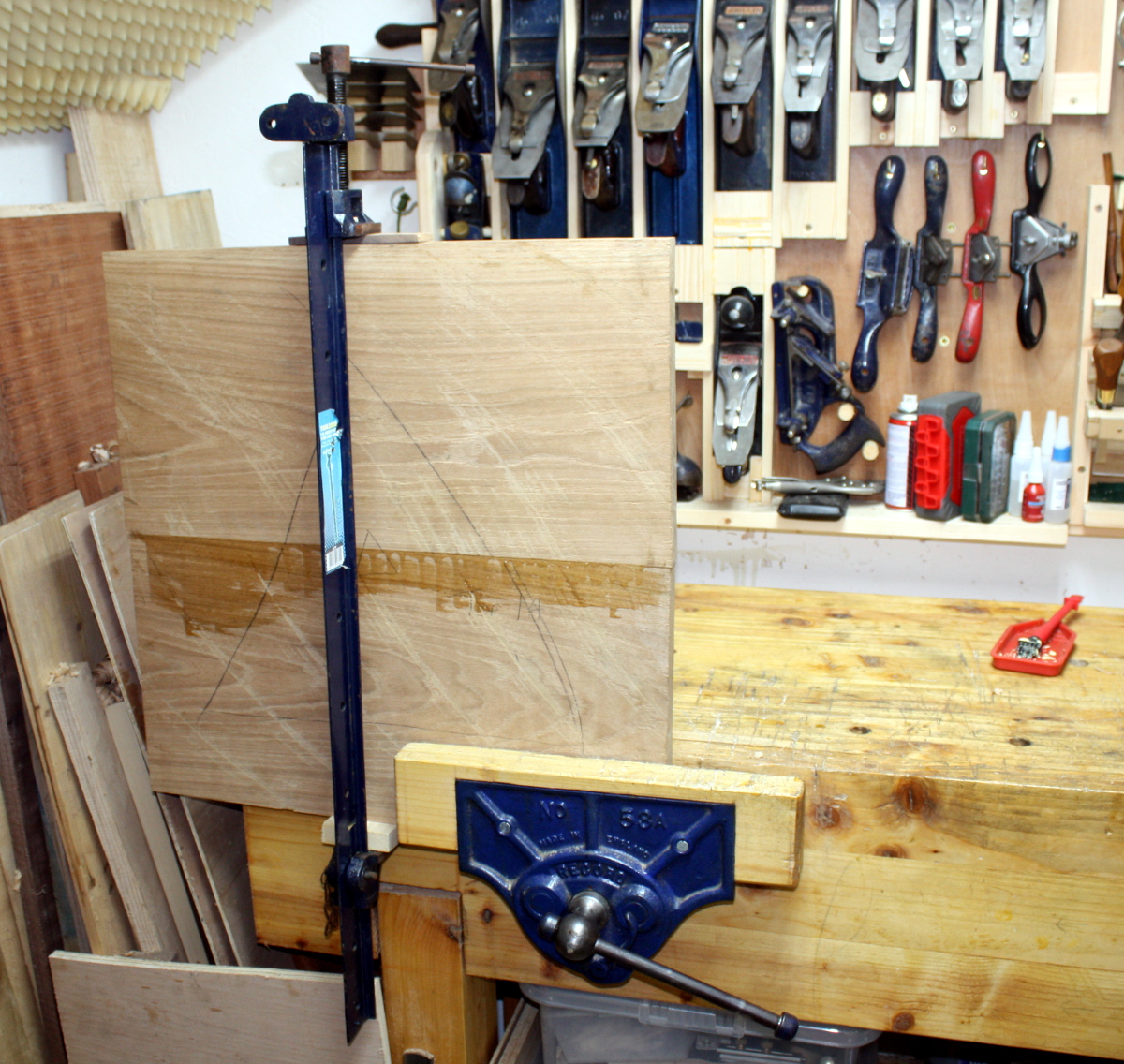 There's quite a bit of excess material here; there's an inch or two to come off on all sides. Well, better than than to not have enough. Flattening is going to be a pain in the fundament though. And that #5½ is acting up on me – I need to resharpen the blade and the Y-lever is one of the more modern two-piece pressed steel things instead of the older cast iron pieces: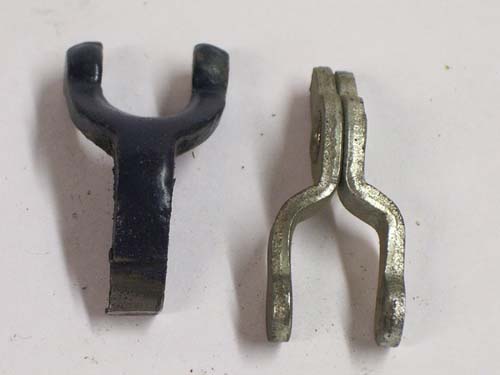 The problem with my #5½ is that the two pieces have separated and the glue repair has not held. So adjustments are hairy at best. I may need to drop back to using the #5 for the moment. Workshop Heaven do make steel and brass replacements, but I was lucky and ebay had an original Record cast part going for a pound or two less so I ordered that. I can replace the part either late this week or early next week and use the #5 till then.