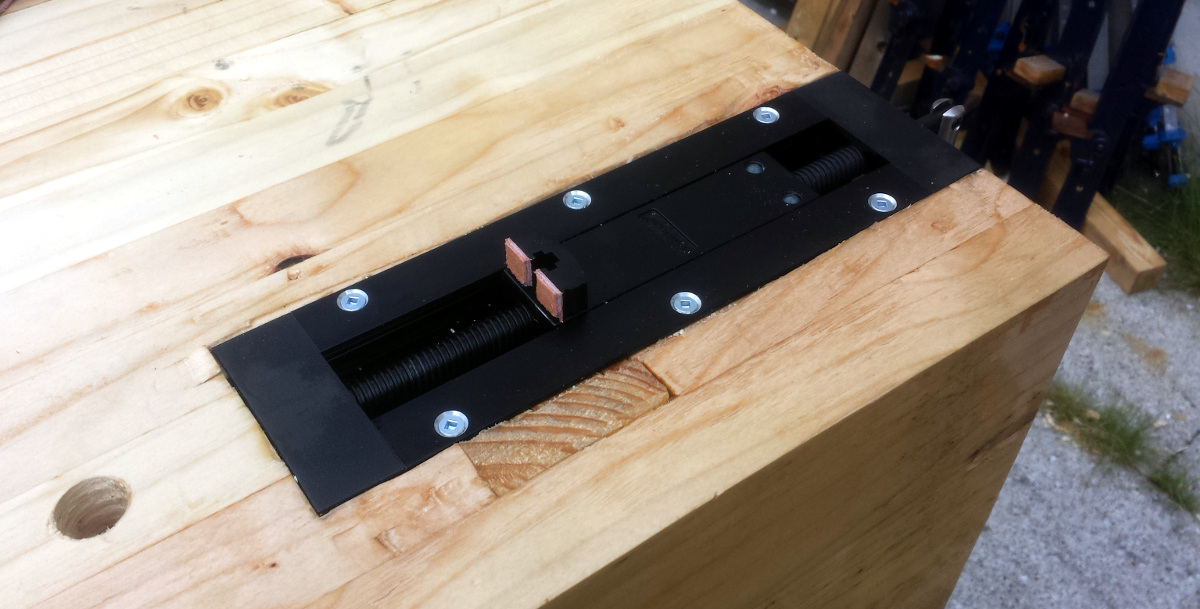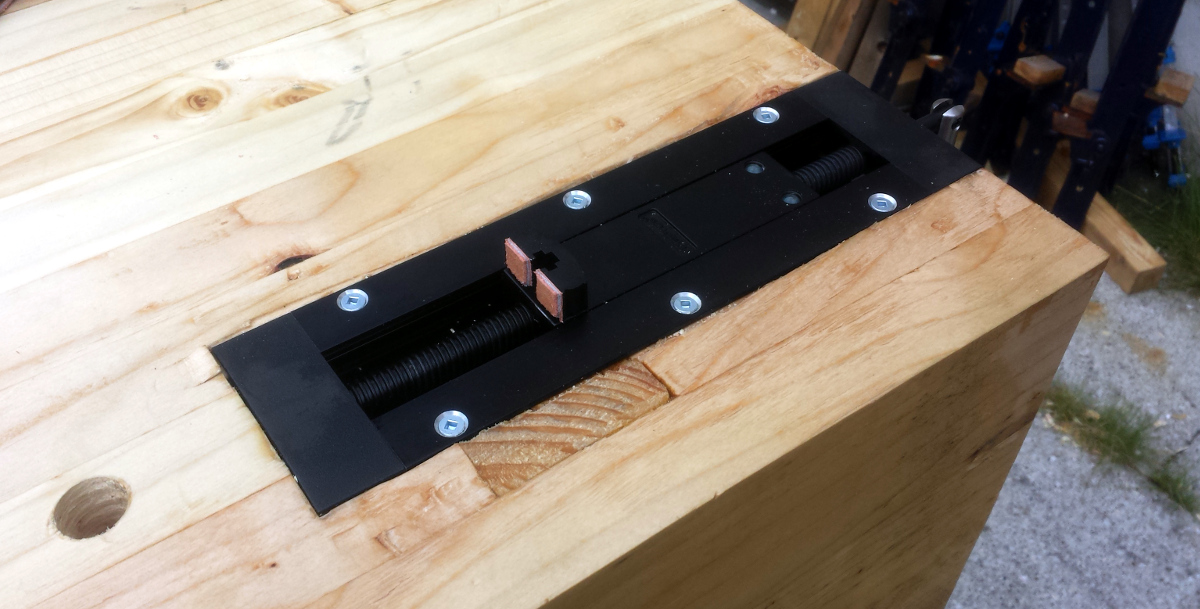 So. I was kindof impressed with the veritas end vice for surviving the wallop the way it did. I mean, "Must survive having 500lb of bench and idiot dropped on the handle by the idiot" can't have been on the design specs after all, and yet it managed it. So I wrote off to Veritas just to say nicely done lads, that's a nice bit of kit. Because that sort of thing ought to happen to engineers a bit more often.
Hi Mark,

Ouch! We hope you are OK? Definitely a good test for the vise!!

Please let us have your full postal address and we will be very happy to send a replacement main shaft and handle at no charge. It will be our contribution to  finishing off your bench as intended and having everything working and looking good. The shaft should be an easy switch by removing the spring pin in the handle and the two screws holding the end cap in place.

Regards,
They're posting – unasked for and free of charge – a replacement screw shaft for the vice, so it'd look its best.
I mean, I know, cheap marketing and so on, but still. Deserves a bit of a thumbs-up I thought. Can't see Bosch doing that because I dropped a drill and the casing survived the impact. And it's kindof — not to be too much of a leftie pinko commie hippie about it — but it's kindof nice when a manufacturer does that sort of thing, especially these days.
So there it is. A nice little postscript to the build.