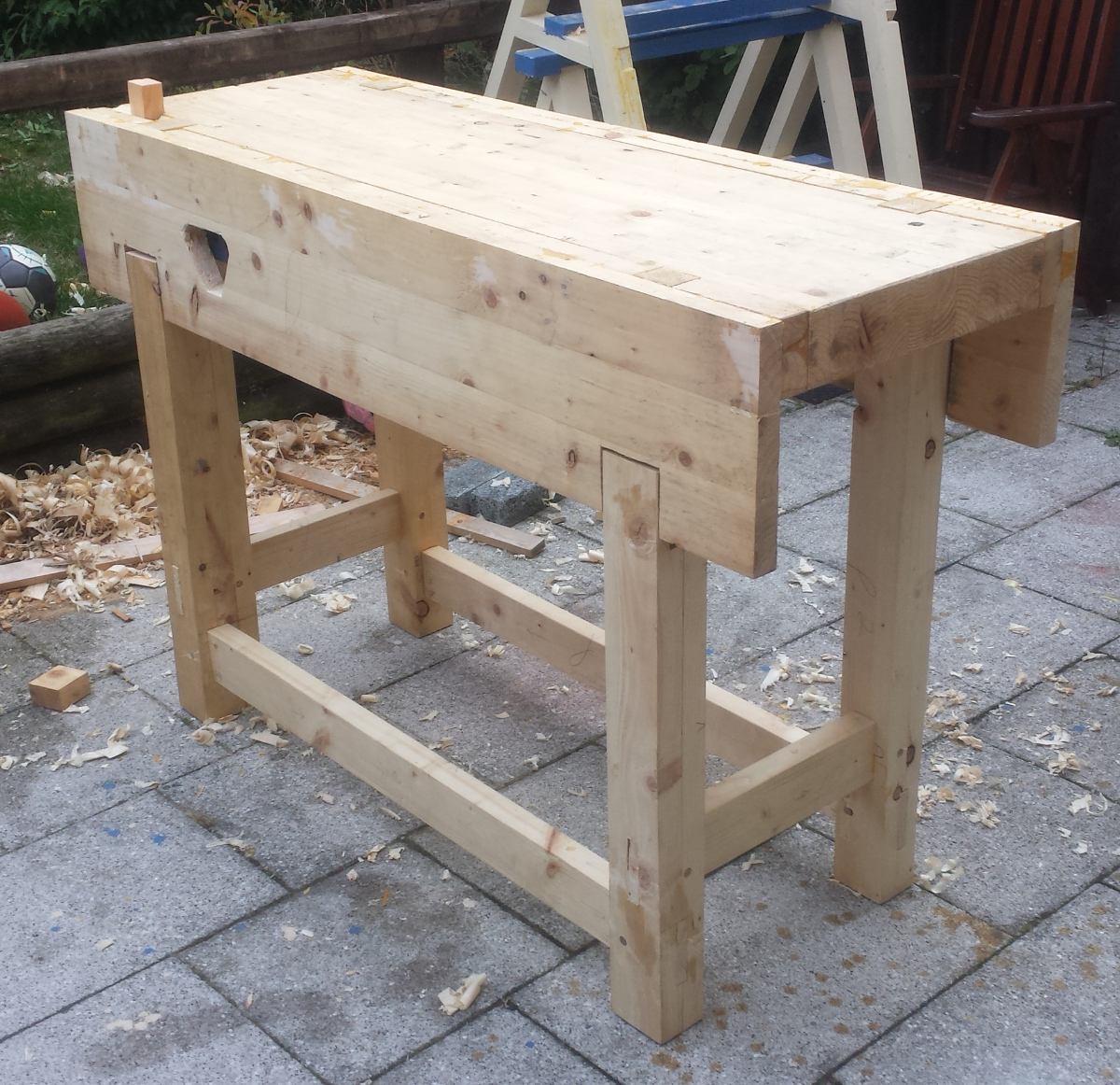 Rather high winds over the last day or so, so I pulled off the tarp and clamps today.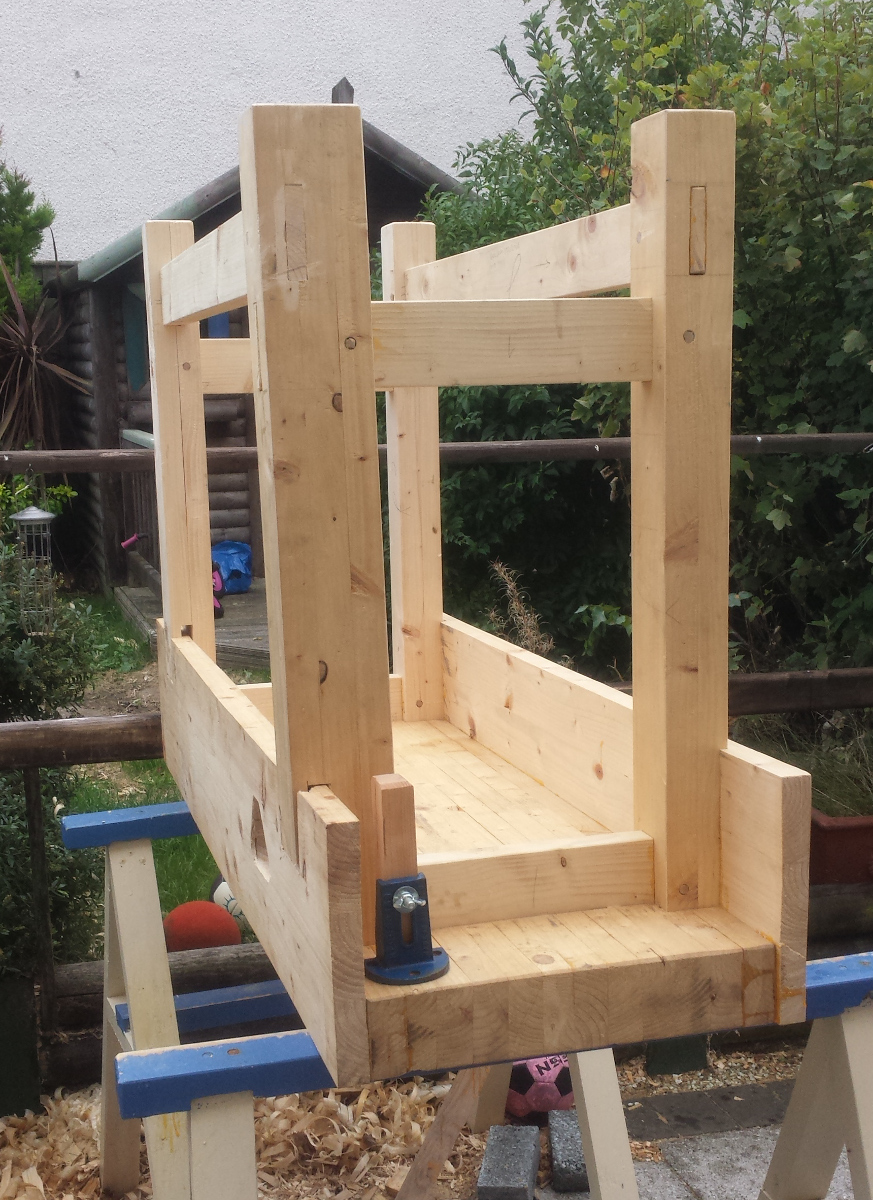 No leaks in the tarp, glue seems to be gluing. Cool.

There seems to be a small void in one side, but it looks localised. I think it might be fine.
So I rolled it off the sawhorses for what I think will be the last time.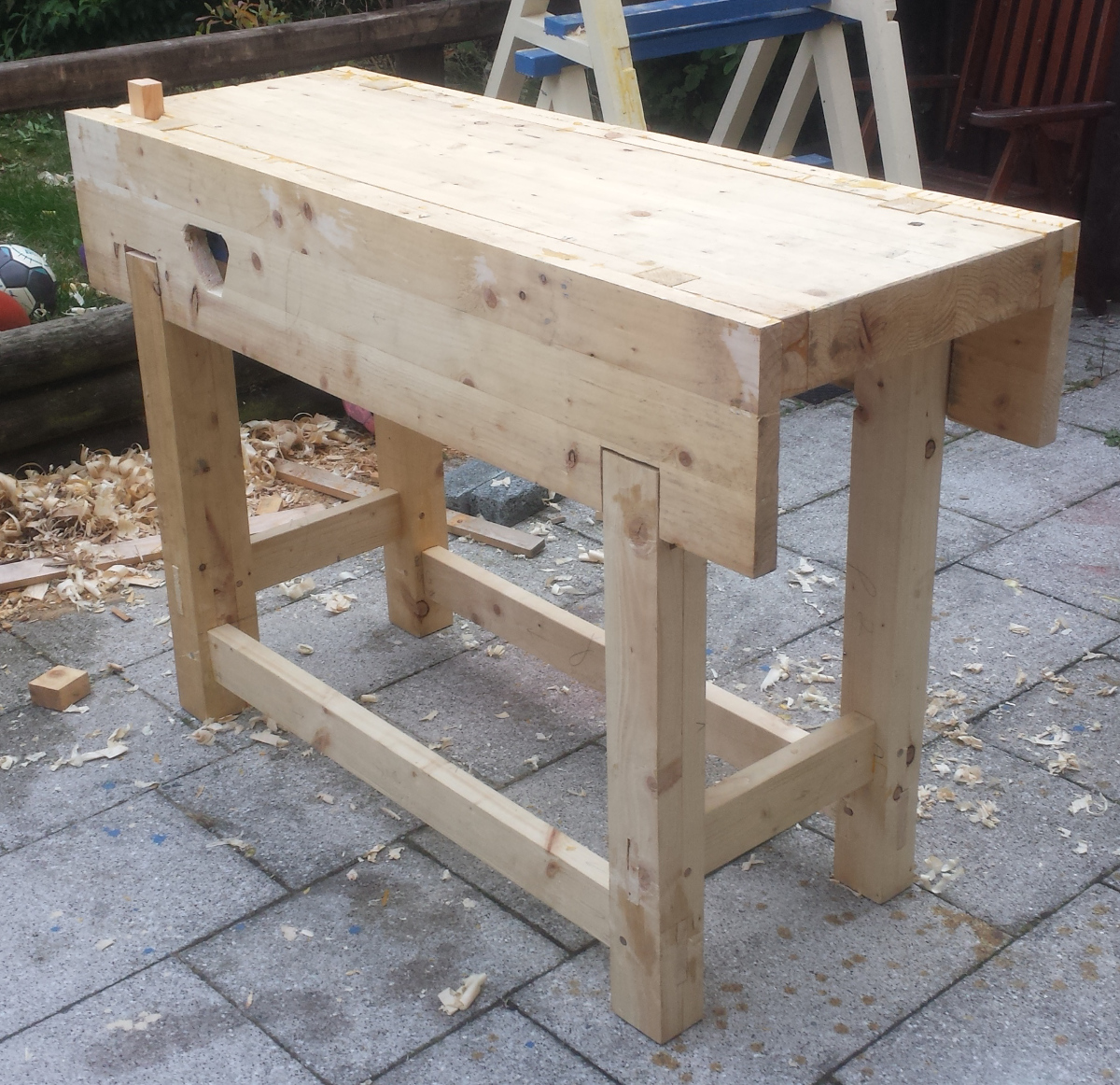 And it's pretty solid and stable, which is nice, but I can get it to tip and rock if I really put some welly into it trying to rock it back and forth. I may need to revisit that brace idea at some point. But not today. I hope.
I slotted in the front face of the vice just for fits and giggles.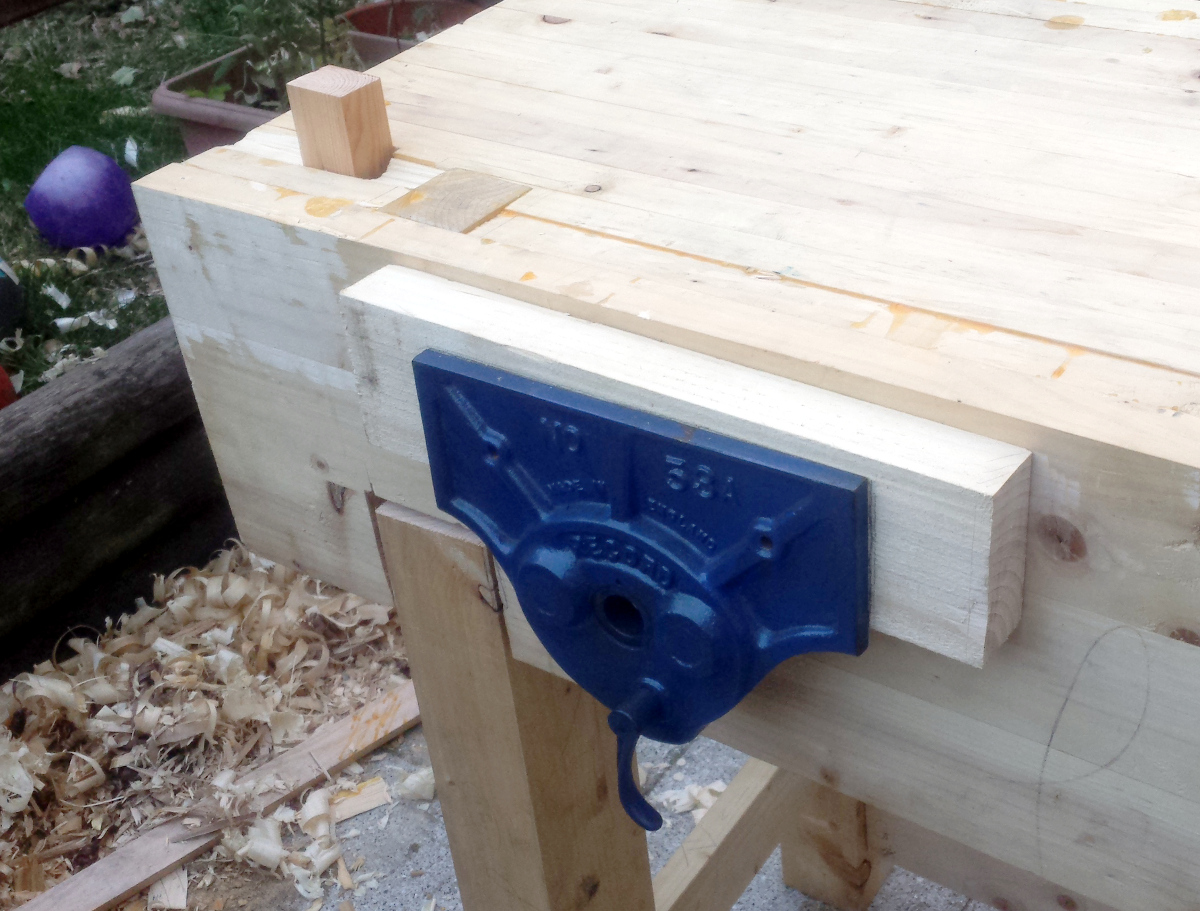 It's a bit beefy 😀
In fact, at full extension, I think I could almost get the bench itself into the vice…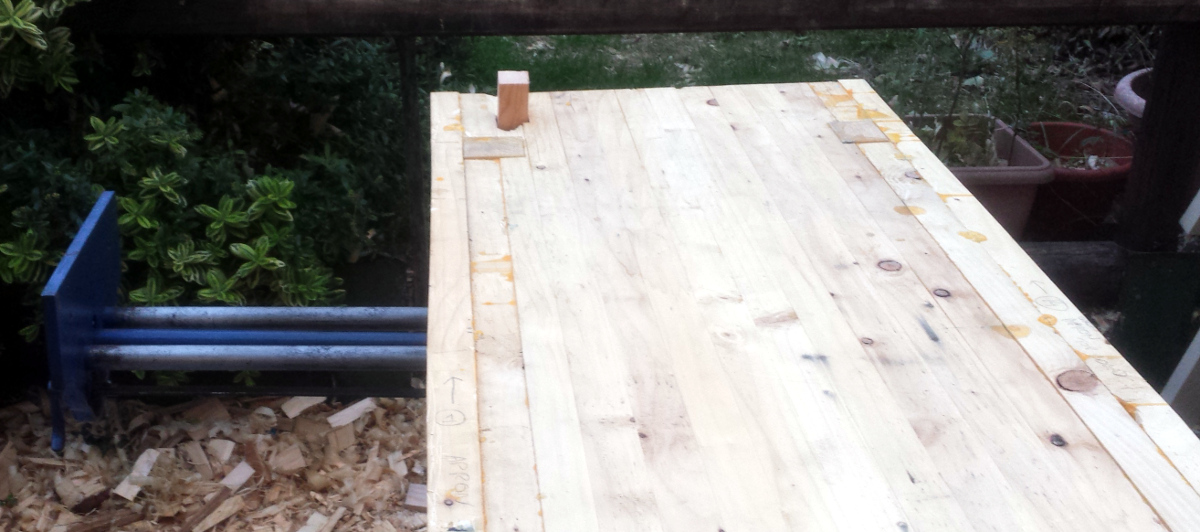 And then I took the front face out and put it back under wraps, put the bench up on spacers, and wrapped it in a tarp again to wait for whenever I get a dry evening or day to take sid to it to get going on flattening the top.
I might want to fix that divot that broke out near the planing stop if I can first though.