First step in building a bench – legs. Laminating up 2x4s to make the bulk of them.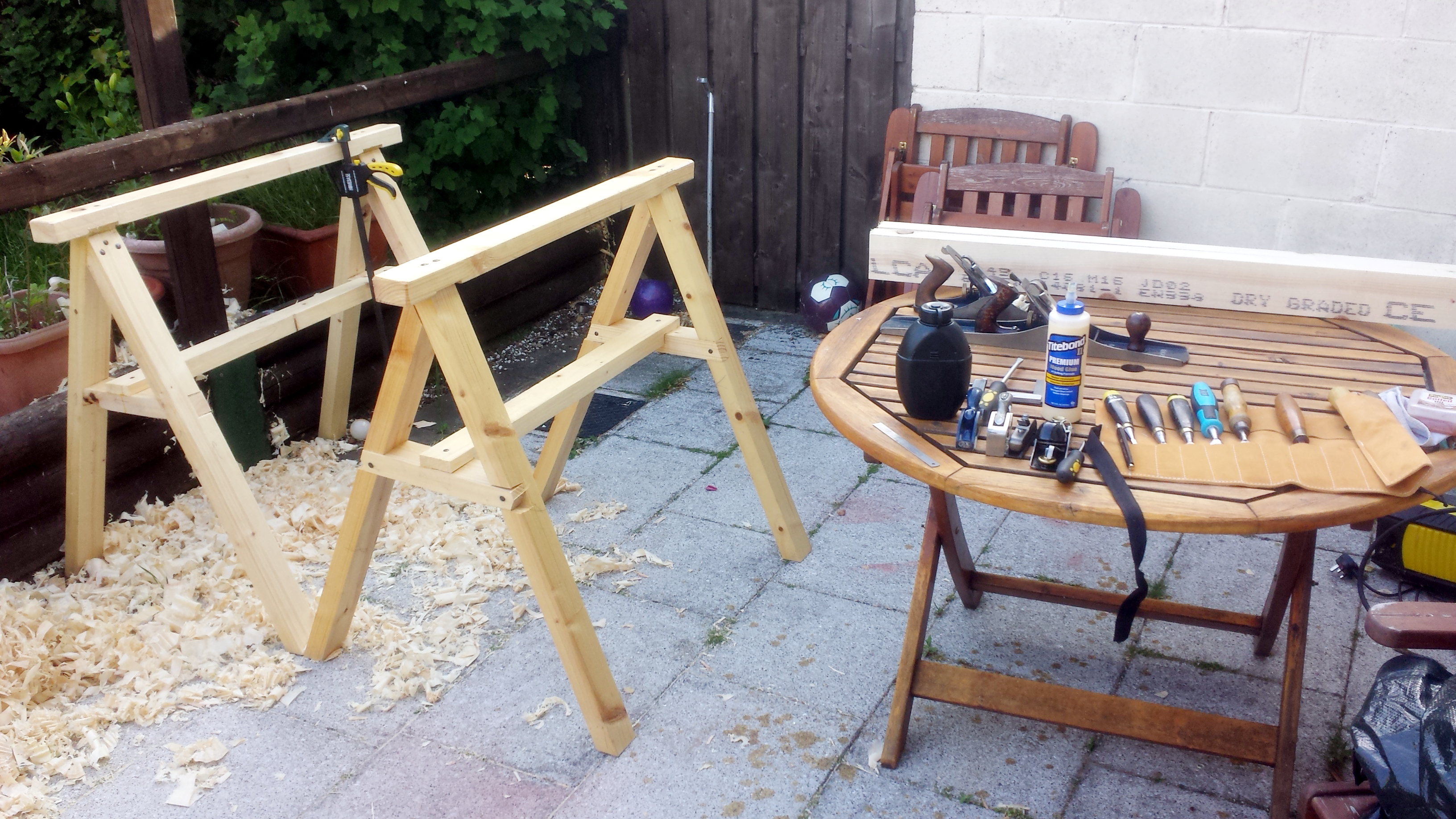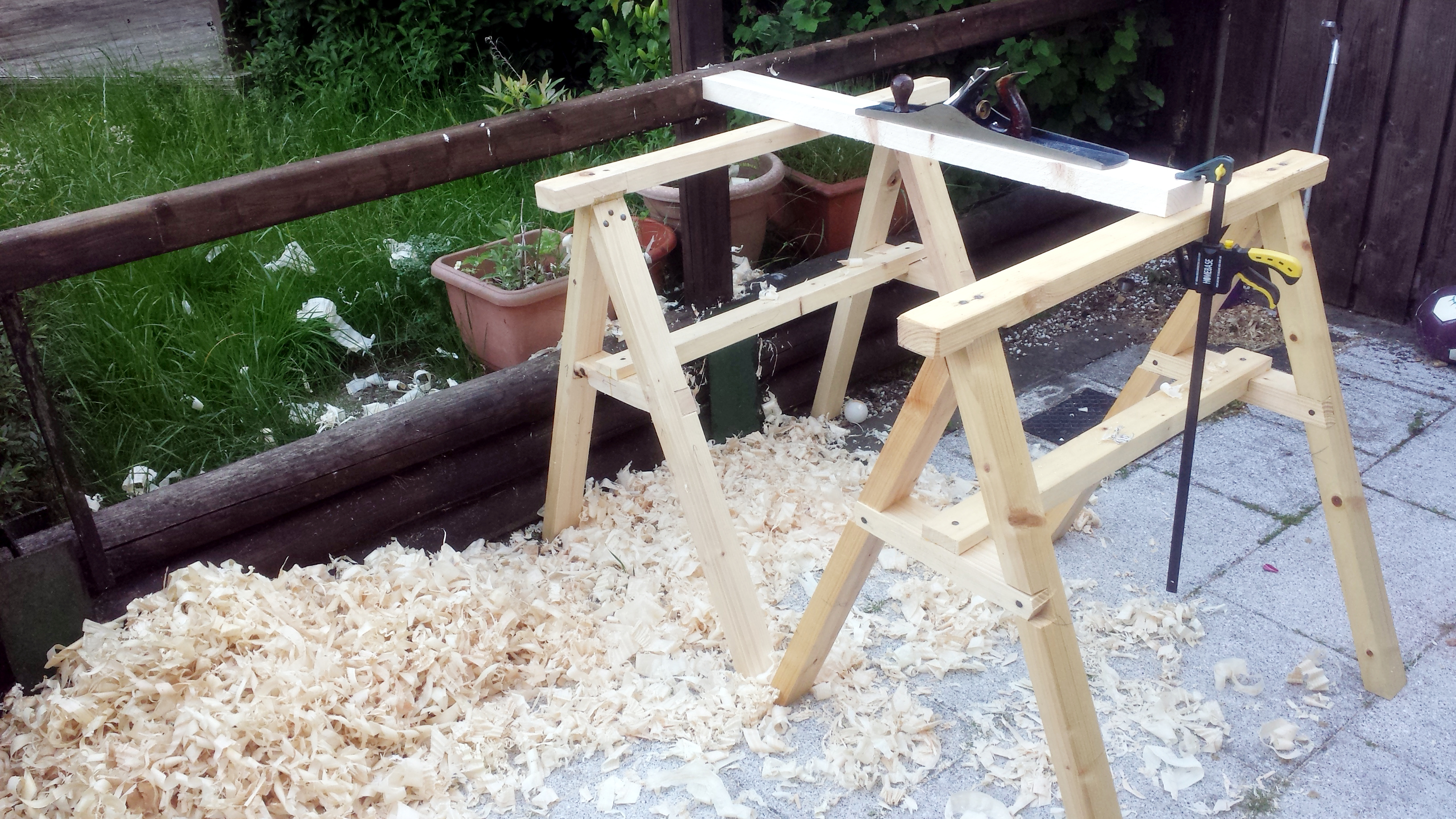 I do love that #7 plane. It hisses through the wood like a dream (with an isolated nightmare when hitting a knot in the pine broke the blade, chipping it and requiring a new bevel to be ground).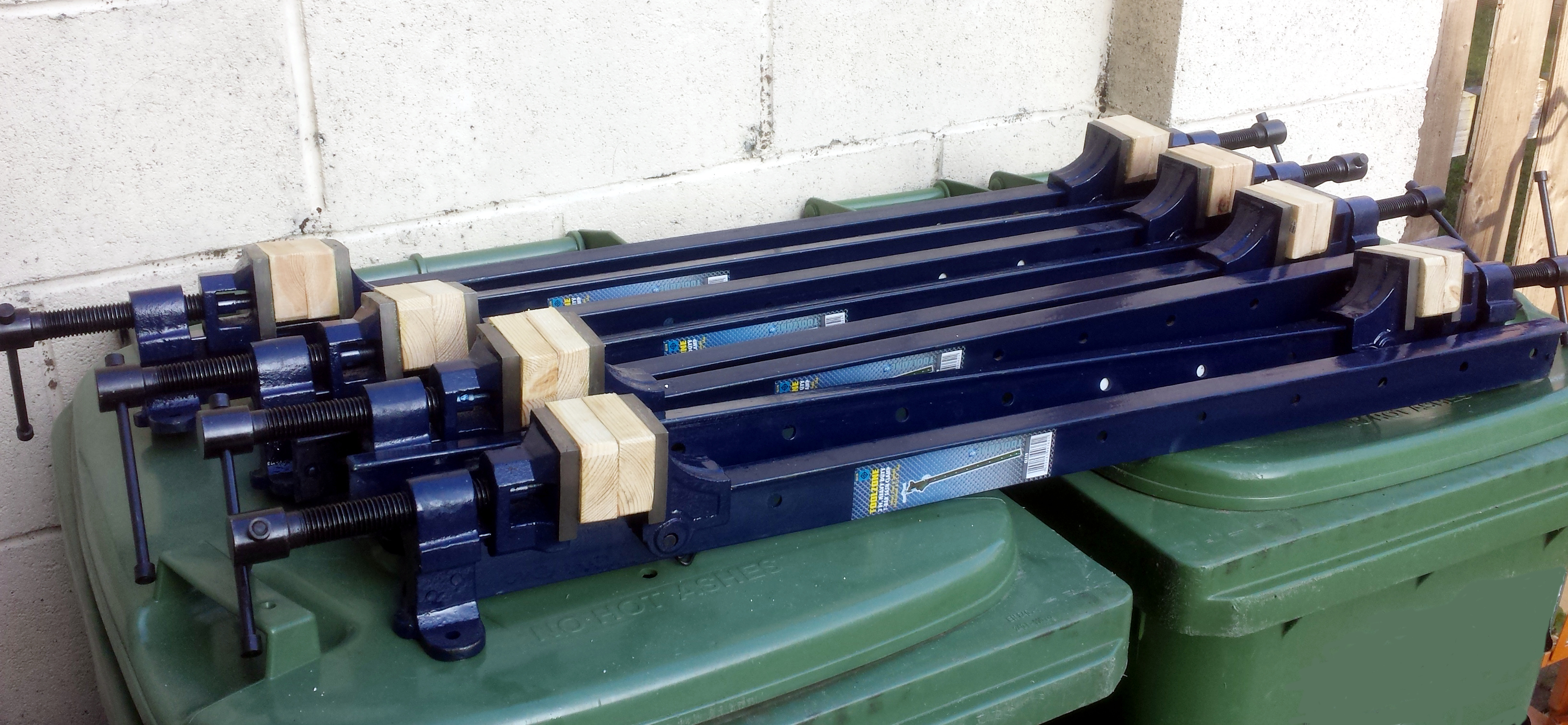 Clamps all faced up with offcuts of spare wood and ready for the glue-up.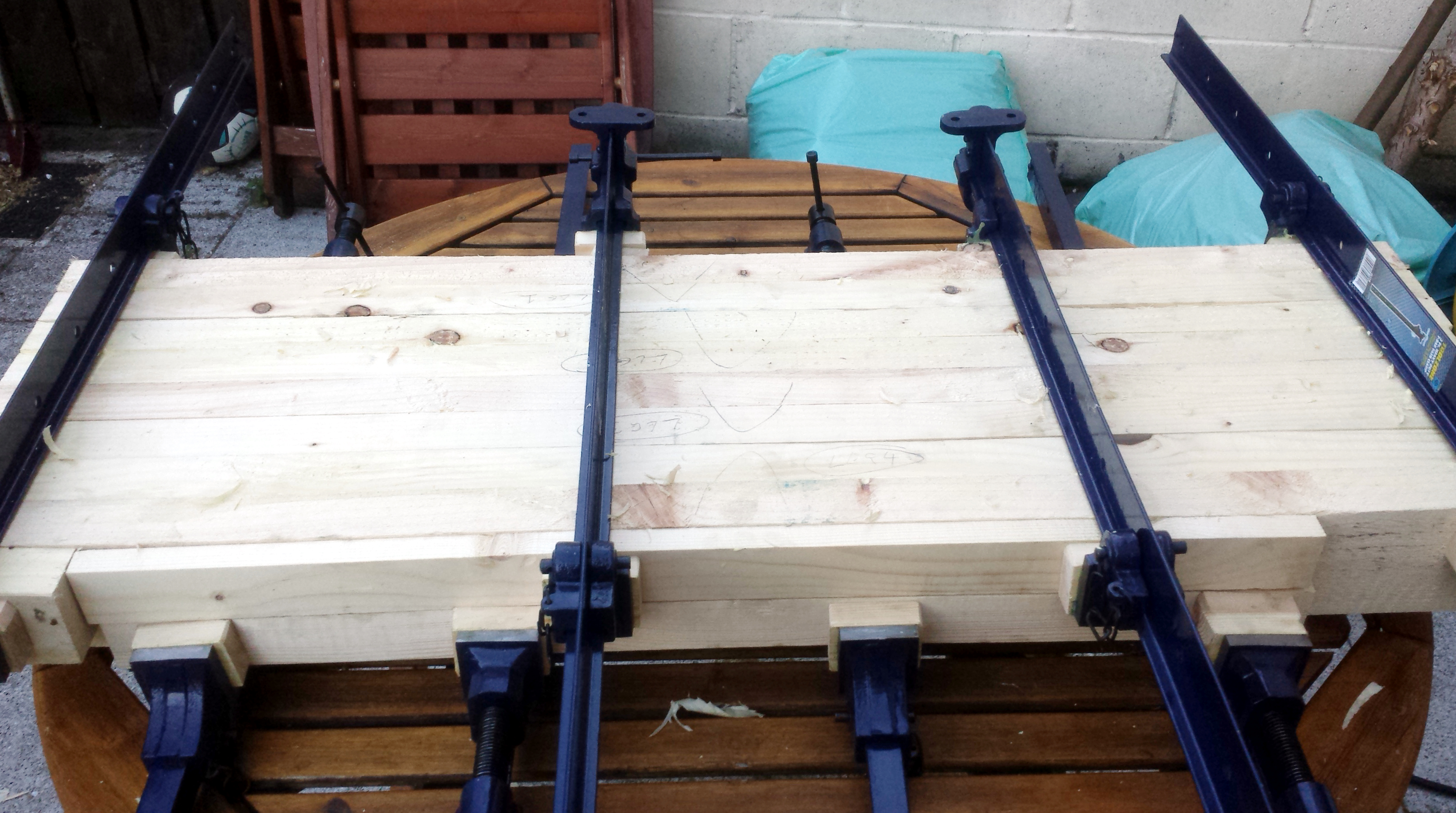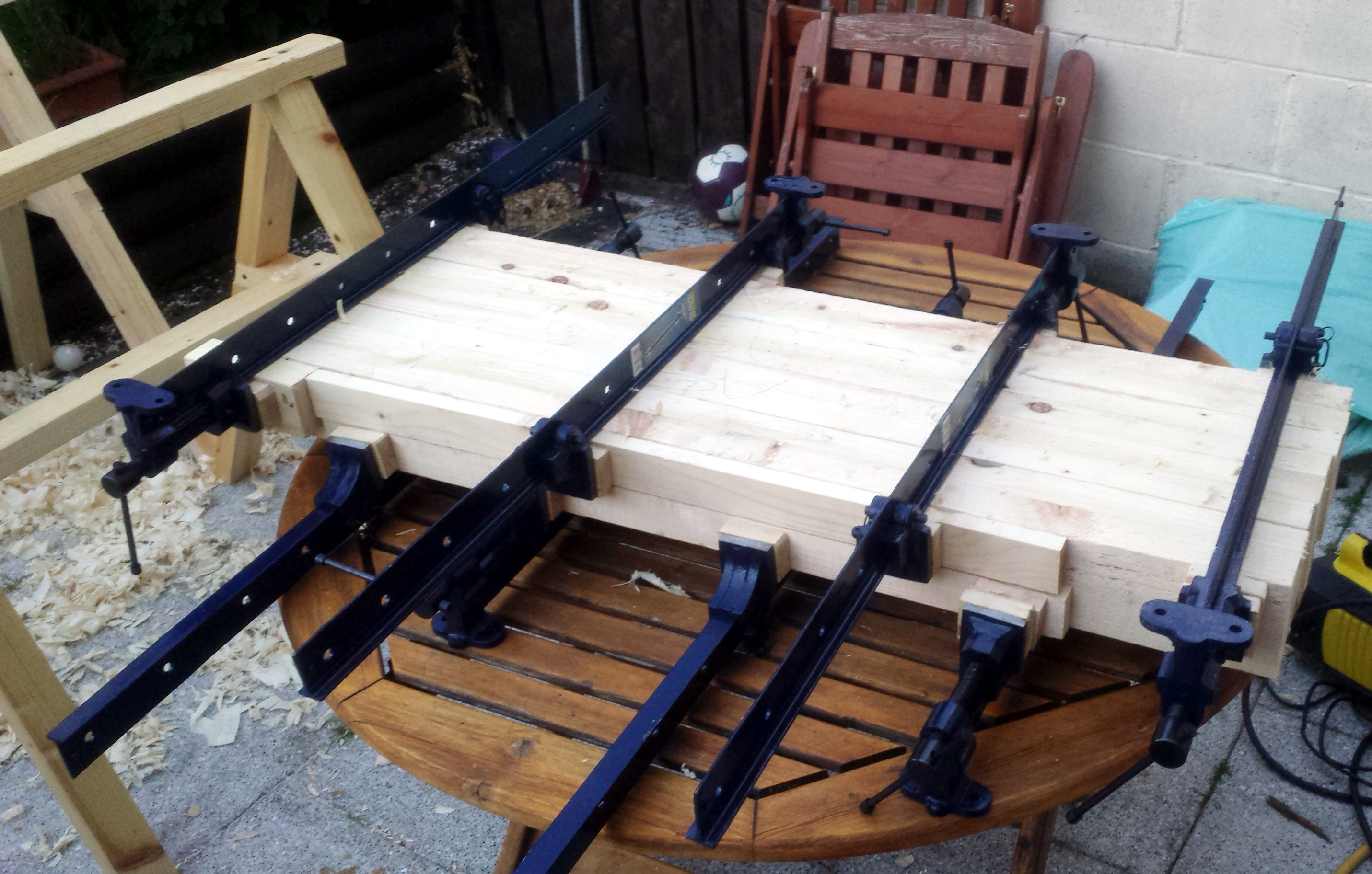 Glue-up in progress. Nice squeeze-out top and bottom. Next stop, the top!