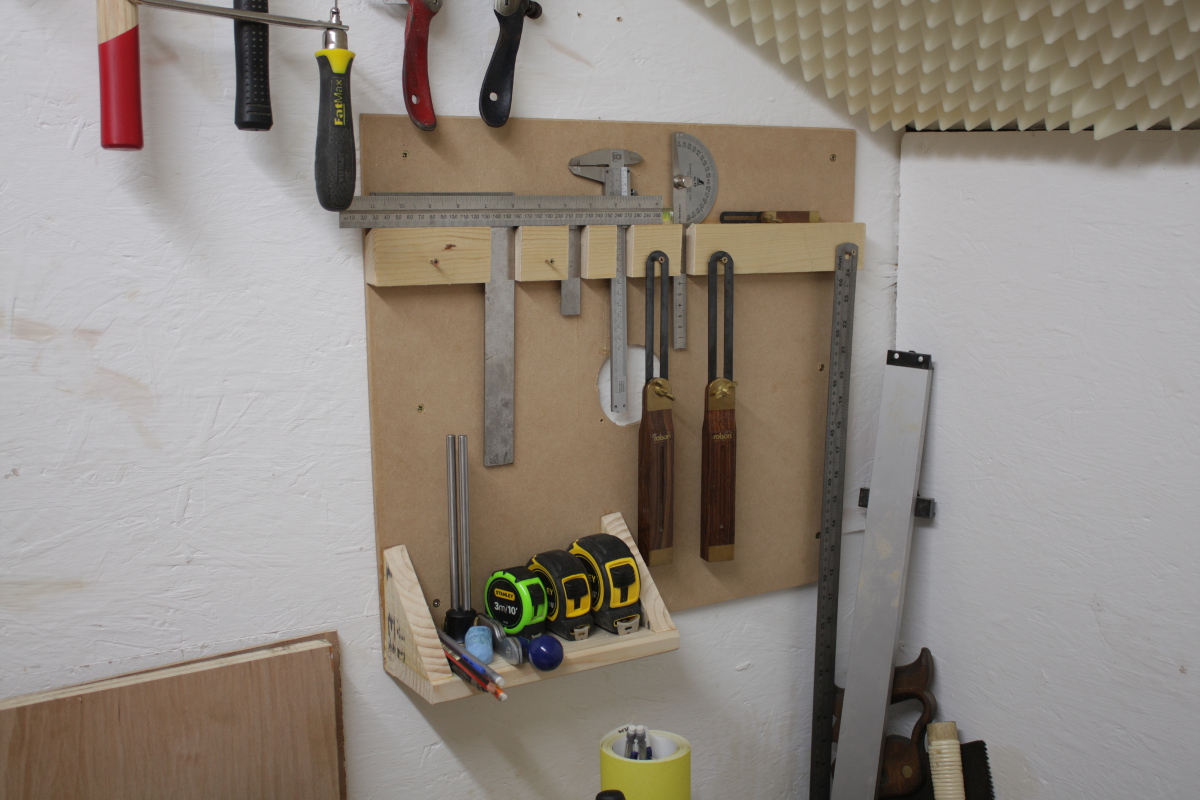 Finished the assembly of the marking tools holder and got it up on the wall.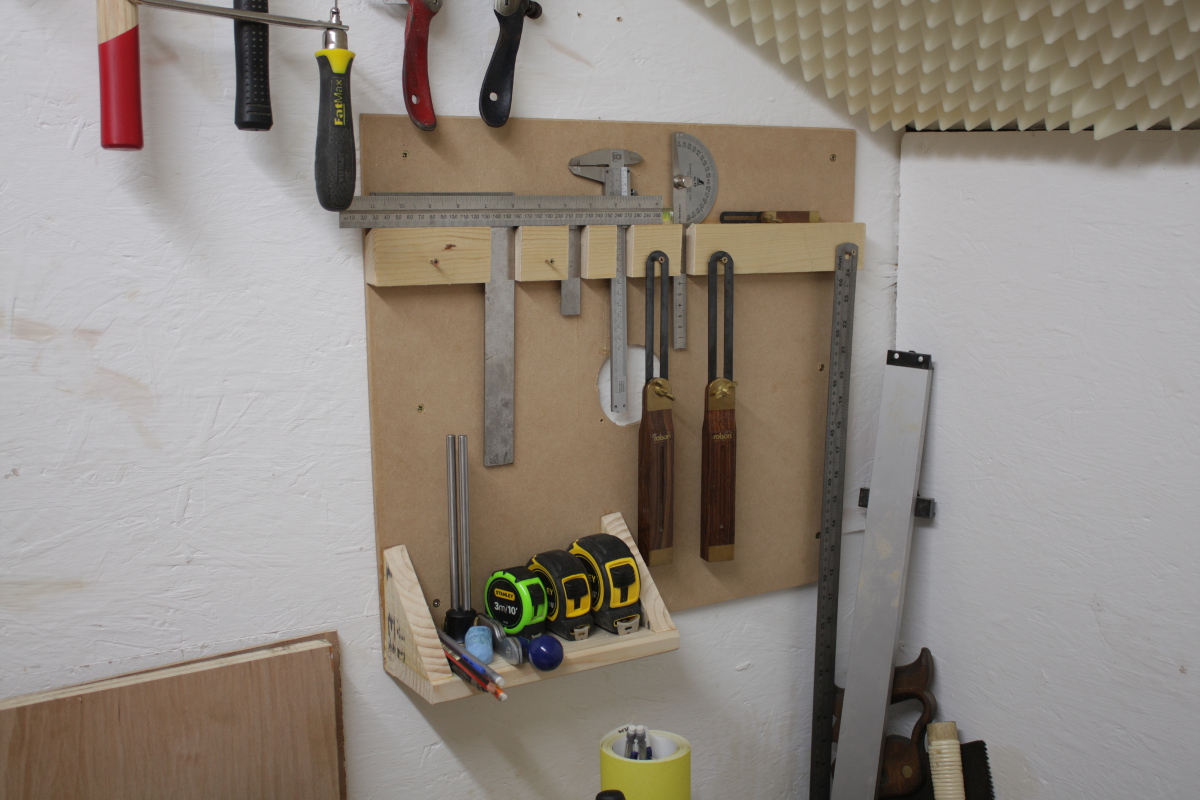 Well. Almost finished it. I need to attach a pencilholder type of tube for pencils and a shorter one for marking knives and awls and so on, and I'd like a seperate shelf with a large hole in it to hold the morticing gauge. But I want there to be space in there for any future gauges as well, so that's okay. It gets the bench a bit cleaner and makes life a bit easier. Progress. Small steps.
It's a bit of a step forward from only a few weeks back.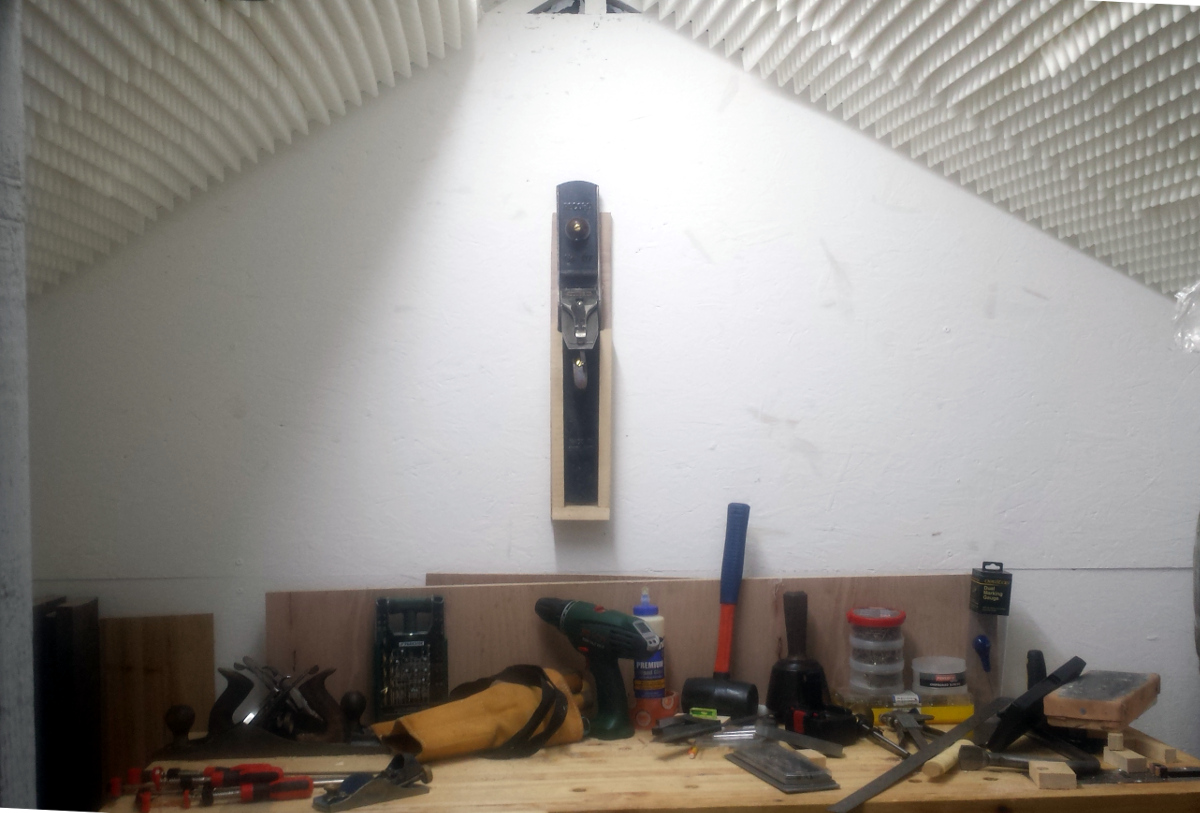 And after that, ripped down another 48″x2″ length of walnut and marked up for the next 48″ length, which I'll finish ripping tomorrow, and try to get some crosscuts done to get more components ready, and maybe practice cutting an M&T joint in walnut.